Whilst I've lived in Dubai for 11 years, the Downtown area of Business Bay still remains a relative mystery to me, its labyrinthine road network playing havoc with me despite satnav.
But since one particular hotel opened in 2017, I've slowly ventured out of my comfort zone for the sake of a staycation. Two years after it opened, and Renaissance Downtown Hotel Dubai still has pulling power – the buzz is virtually tangible and its reputation precedes it as one of Business Bay's most hip hotels.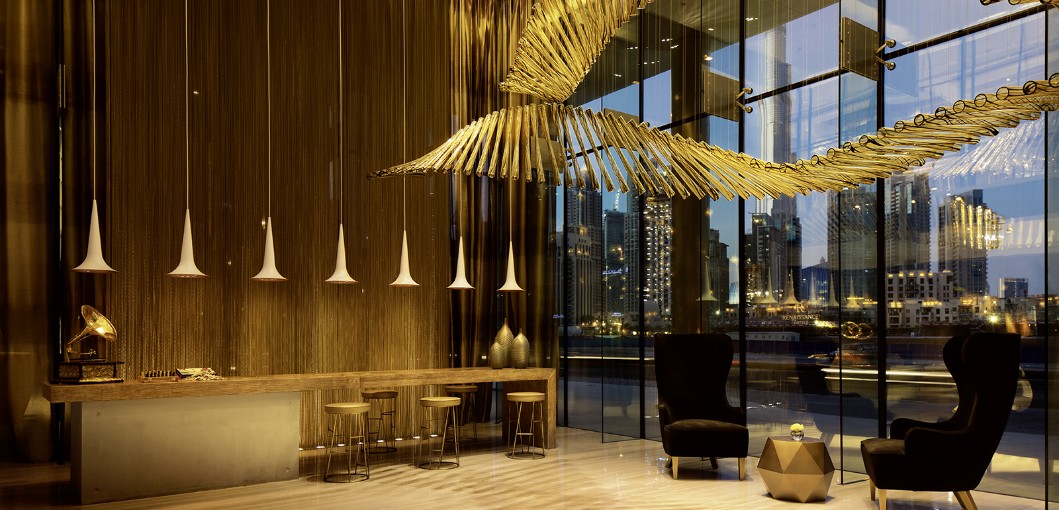 Now booming, Business Bay is an area of Dubai that deftly blends business, retail, hospitality and tourism with aplomb. Renaissance Downtown Hotel Dubai is in the heart of the Bay area, a vertiginous monolith on Al Marasi Drive, with staggering views over the sprawling canal beneath.
Inside, the hotel is all smooth, undulating lines of glorious oak wood surfaces and contemporary art works, such as the twisted perspex 'backbone' piece suspended above the reception, or the copper silhouette of the Dubai skyline in the lobby. With the colours throughout all muted desert tones, one's welcome is immediately calming, where stepping over the threshold allows you to shut out the city's rambunctious cacophony outside.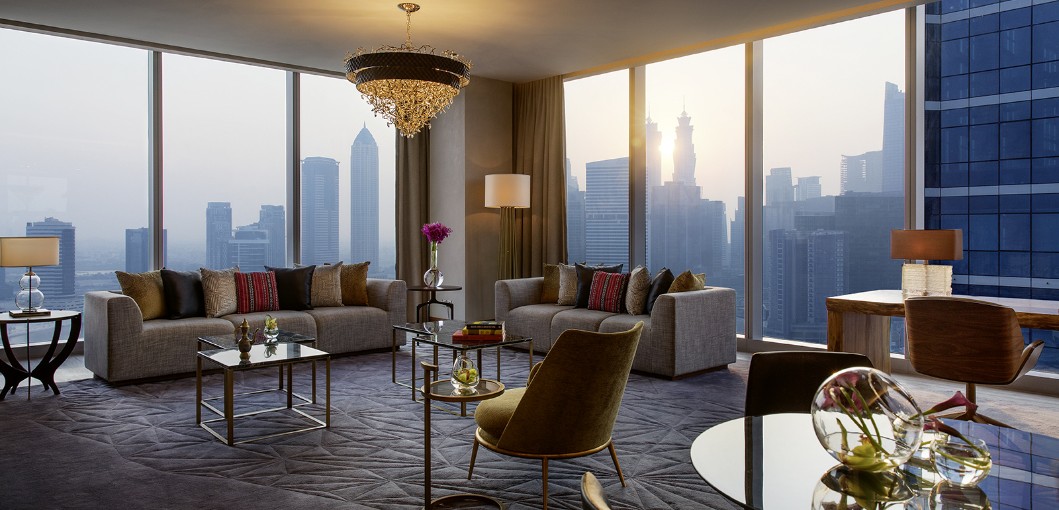 And herein lies the beauty of Renaissance Downtown Hotel – whilst you're still very much in the 'thick of things' with your Business Bay postcode, you're also safely removed enough in its calming embrace to let the holiday vibes infuse. And whilst it is perfectly located for business travellers, it's much more than just a functional stopping point.
Venturing upstairs, the hotel has varying room sizes and suites – with Burj Khalifa, city, or canal views – from two-bedroom Club Suites, up to a Presidential Suite on a private-access floor. I opt for a Deluxe Room Water View, which offers a jaw-dropping vantage point from which to oversee the twinkling canal. With a chaise lounge positioned perfectly in a sort of 'indoor balcony' corner behind sheer drapes, it's a beautiful spot to watch the sunset over the skyline, with your floor-to-ceiling front row seat.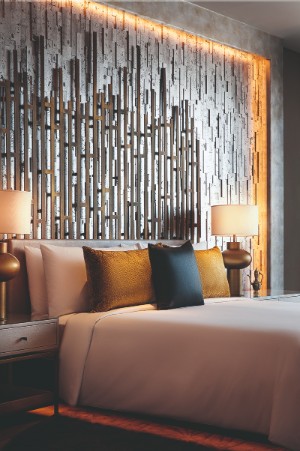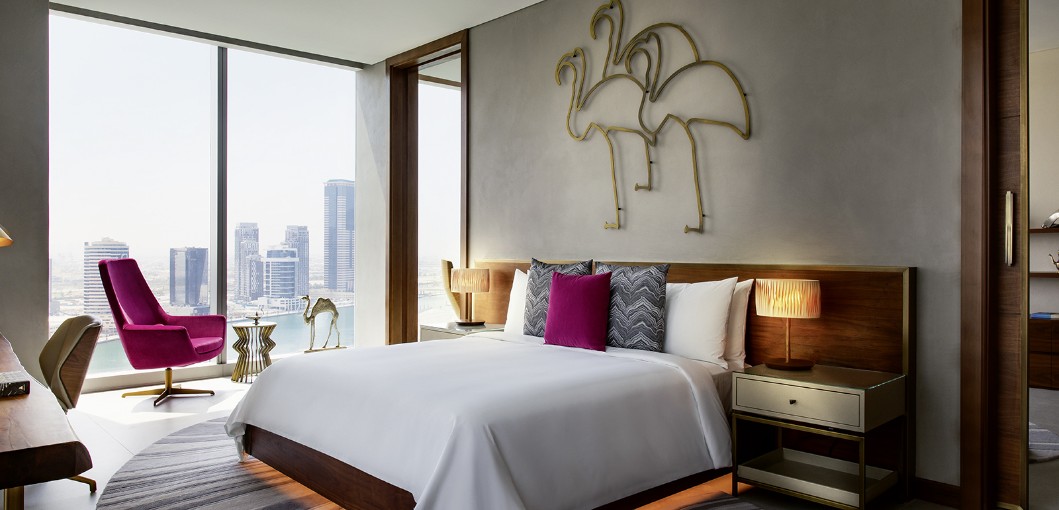 The room is spacious with minimalist but well-considered design features, including a three metre oak console table, a vast multi-media screen, artful light fixtures and a wire camel artwork above the bed (or flamingo in others), for a subtle nod to Arabia. With huge wooden sliding doors separating the bathroom, that offer a seamless flow of energy, they also allow you to open up the space as much as you'd like. With a deep free-standing bath-tub, that is more than a little inviting, and a huge, elegant rain shower with beautiful mirrored and mother-of-pearl mosaic tiles, the bathroom is quite the scene stealer. The room oozes a cool, calm ambience, with its earthy palette of tans, browns and subtle hints of gold, and demands to be relaxed in, rather than partied in.
Whilst my room views are relatively unrivalled, the ideal spot for sunset is actually by the pool where, with cocktail in hand, you can swim, sip and watch the sun slink below the horizon. While the pool area isn't perhaps the biggest, it has a sort of 'hidden' appeal, as if you've uncovered one of the city's hotspots before anyone else.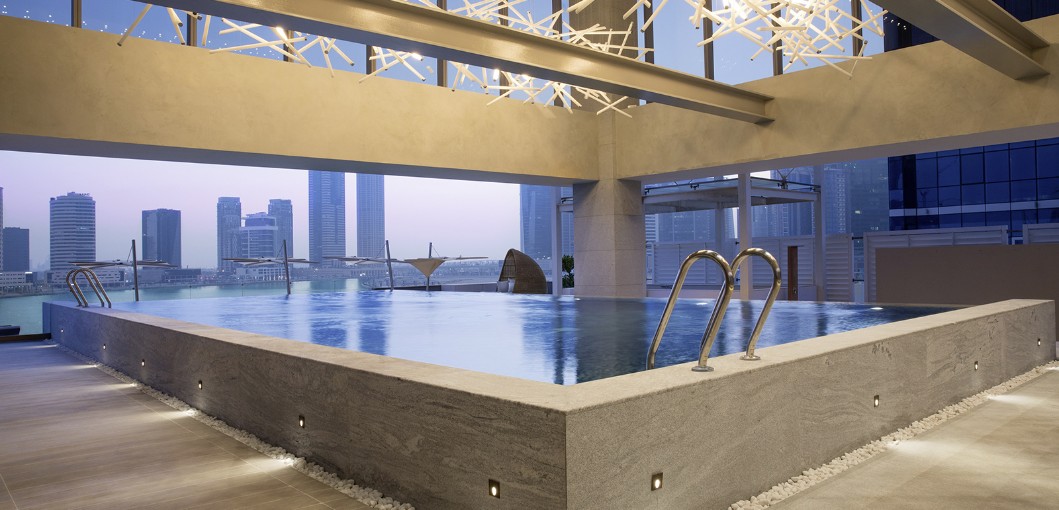 After the sun's gone down, dinner takes me up to Morimoto on the 23rd floor, one of Dubai's coolest new contemporary Japanese eateries by celebrity chef Masaharu Morimoto. Split over two floors and all dark and broody, the restaurant serves up 
a night that is sophisticated both in atmosphere and culinary adventure. Whilst a table on one of the terraces 
(it has four) affords you views of 
a star-lit Burj Khalifa, sitting at either the live teppanyaki or sushi bar takes you closer to the kitchen experience, and watching the chefs at work is something quite special. If Asian food isn't your thing, then make 
a reservation at Bleu Blanc by David Myers – the city's most talked-about contemporary French restaurant with its laid-back continental style.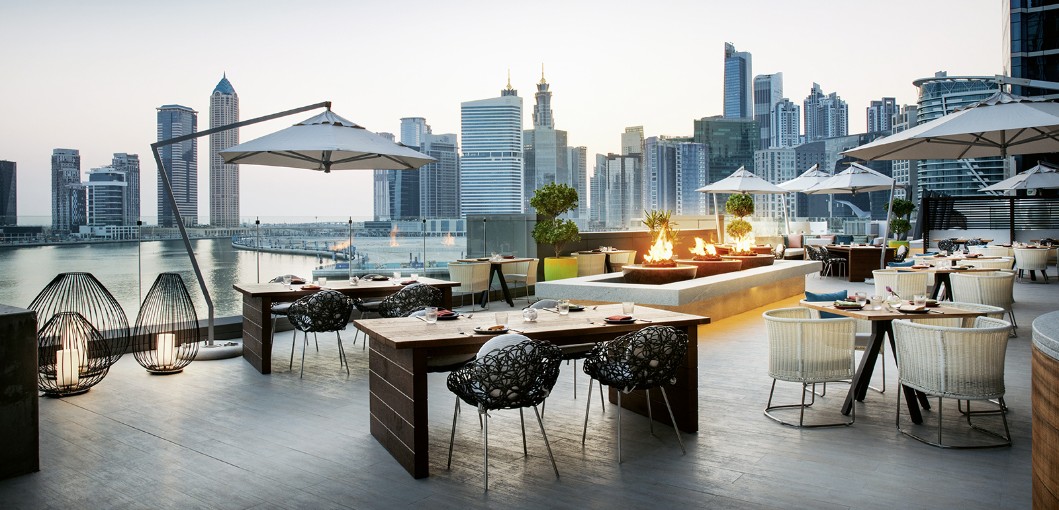 When bed calls, I leave my drapes open to allow Arabia's sunlight to act as a natural alarm clock, 
and the next morning head to the pool via breakfast at Bhar for a quick fresh fruit juice sharpener and some rather wonderful homemade muesli. 
An early-morning dip clears the cobwebs and prepares me for my day ahead – namely taking advantage of the hotel's 'Brunch Staycation', which starts from Dhs1,095 a night and offers a night's stay, coupled with brunch indulgence at either Bhar, Morimoto, Bleu Blanc or Mediterranean eaterie, BASTA!. It's a fun and lively way to ease yourself into the weekend, 
and the atmosphere has that gift of making you feel part of part of a community whilst far from the madding crowd.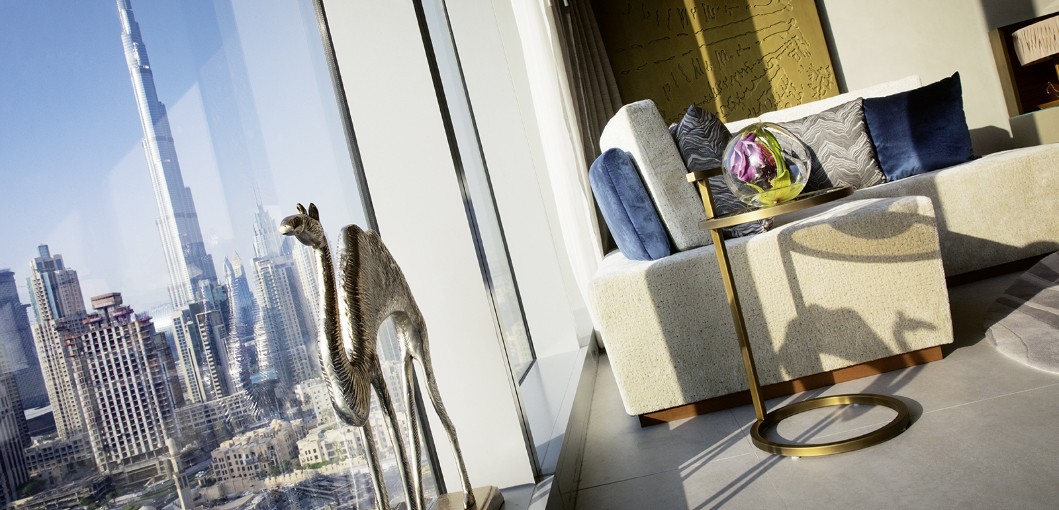 My take-away from my staycation is simple – perhaps Business Bay is worth navigating its maze-like roads for, if Renaissance Downtown Hotel Dubai is the pot of gold at the end of the yellow brick road. Few places have afforded me the luxury of switching off whilst feeling connected, of feeling calm whilst simultaneously alive. 
It really is a splendid hotel, a brilliant location and just might make me brave Business Bay again.
Stay:
WHAT: Deluxe Room Water View
WHERE: Renaissance Downtown Hotel, Dubai
TEL: +971 4 512 5555