We've had a few Bentleys in the DOTW News stable over the past few years, so I felt like I had some sense of what to expect when I checked into The St. Regis Dubai. I was mistaken. I've always known the British marque was famous for being lavish, comfortable and spacious – but this particular model has cranked things up a few gears.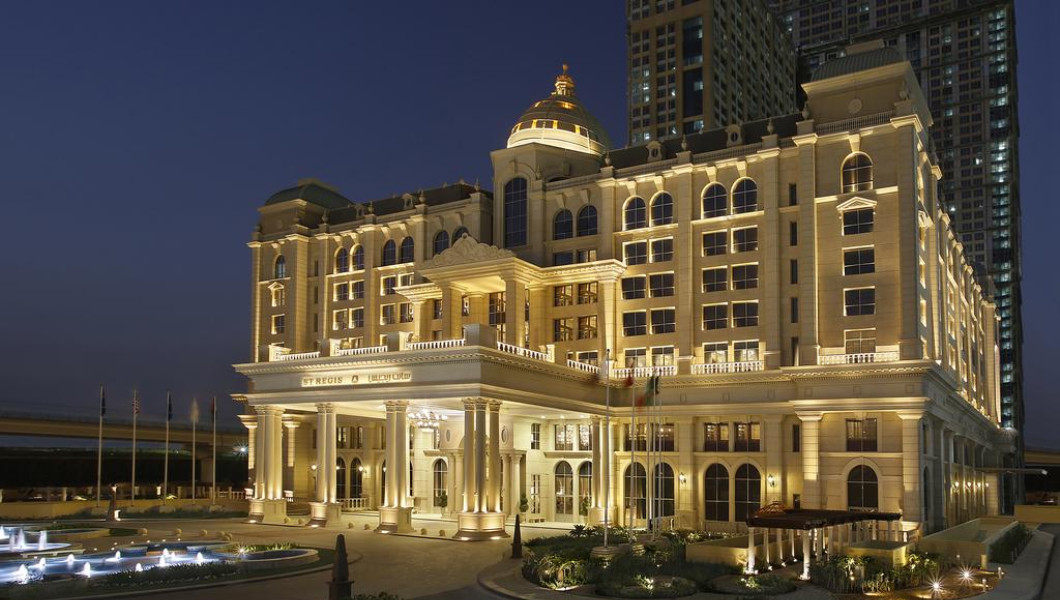 The hotel debuted just a couple of years ago alongside Al Habtoor City, an integrated urban resort with a trifecta of five-star hotels – also including W Dubai Al Habtoor City and The Westin Dubai – and boasts a comprehensive line-up of suite options alongside its 55sqm Deluxe and Grand Deluxe Rooms. Entering the fourth-floor suite is an experience all by itself. The oversized doorway, embellished with a chrome plaque, nicely contrasts the more 'ordinary' rooms throughout the hotel and immediately gives you an indication that you're about to embark on a rather special stay.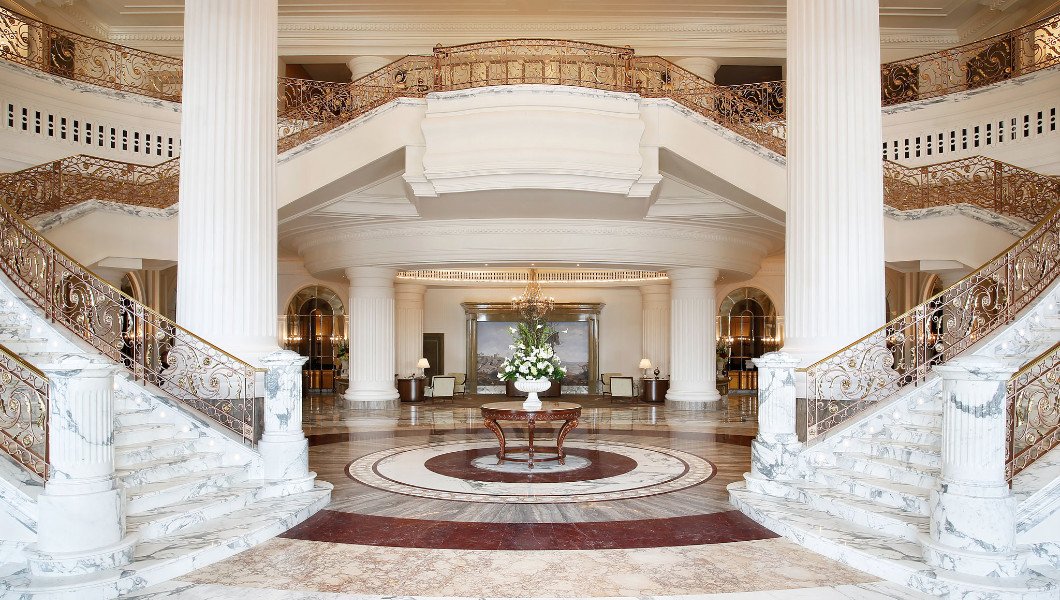 The next clue comes when you enter the marble-floored hallway, which conceals the true scale of the BENTLEY SUITE – a whopping 195sqm (2,099 sq ft). To your left; there's a large guest bathroom, to your right; an apartment that would cost well into the millions in any major city.
The bedroom claims to have a "king bed", but perhaps the king in question was a small giant. The plump marshmallow faces an equally wide TV (one of three in the suite) and sits adjacent to the wall-to-wall window, revealing a dynamic view over the seven-lane Sheikh Zayed Road and Dubai Water Canal, which snakes past under the highway and flows to the Gulf.
The walk-in closet by itself is larger than some of bedrooms I've seen in Dubai, complete with glass-cased 'his and hers' wardrobe areas and a large dressing desk facing the wall-to-wall mirror. It's here where a lot of the Bentley-esque touches are most evident, with subtle walnut woods and quilted leather finishing on some of the surfaces.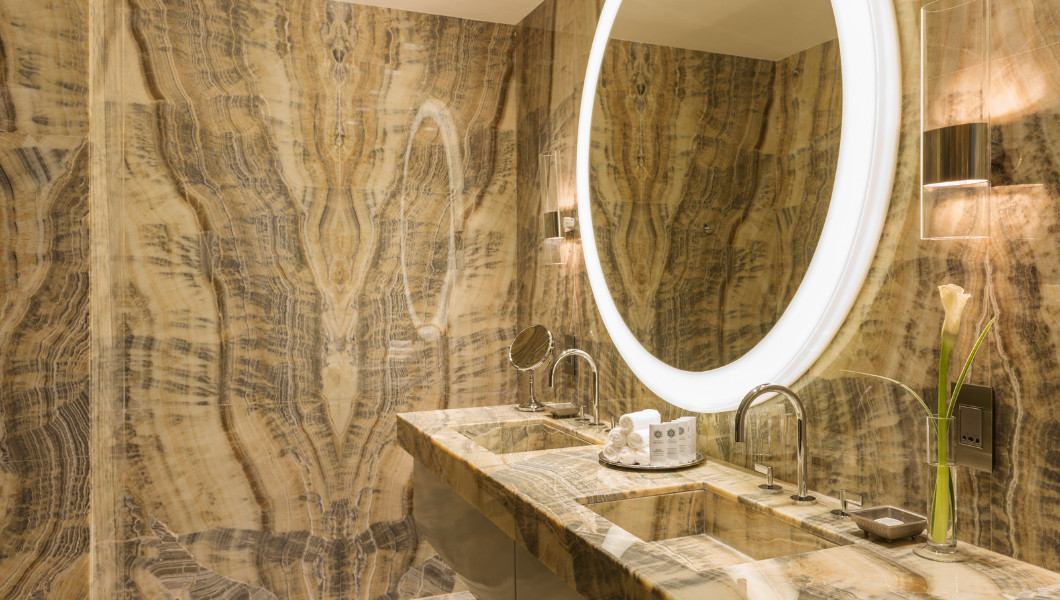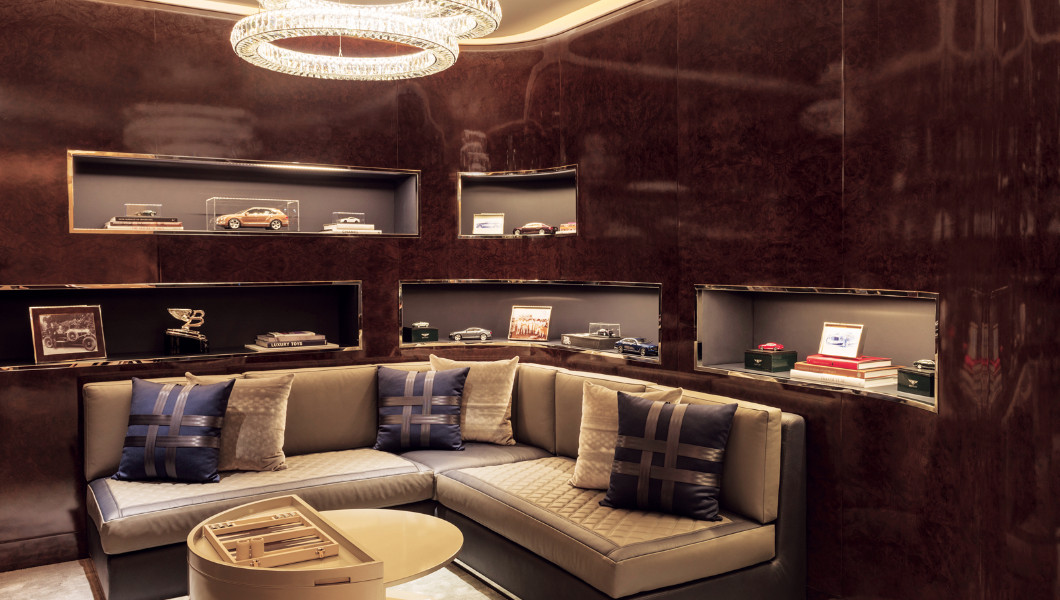 Before you suit up, you'll be spending a fair amount of time in the warmly hued bathroom, complete with a stone soaking tub and a rain shower room. Amply stocked with luxurious amenities the bathroom is something of a show stealer and, once you've got cosy in your plush St. Regis bathrobe, your evening plans are in danger of taking a back seat – pun intended.
Al Habtoor City has a wealth of fine dining and fun nightlife options – not to mention La Perle, the incredible Las Vegas-style show – but your entire evening could feasibly revolve around the Bentley Suite itself. The lavish lounge is sizeable enough to accommodate a small conference, let alone a dinner party. And considering the amount of dates, macarons, chocolates and other complimentary sweet treats on offer, it's definitely going to be a sugar-fuelled event.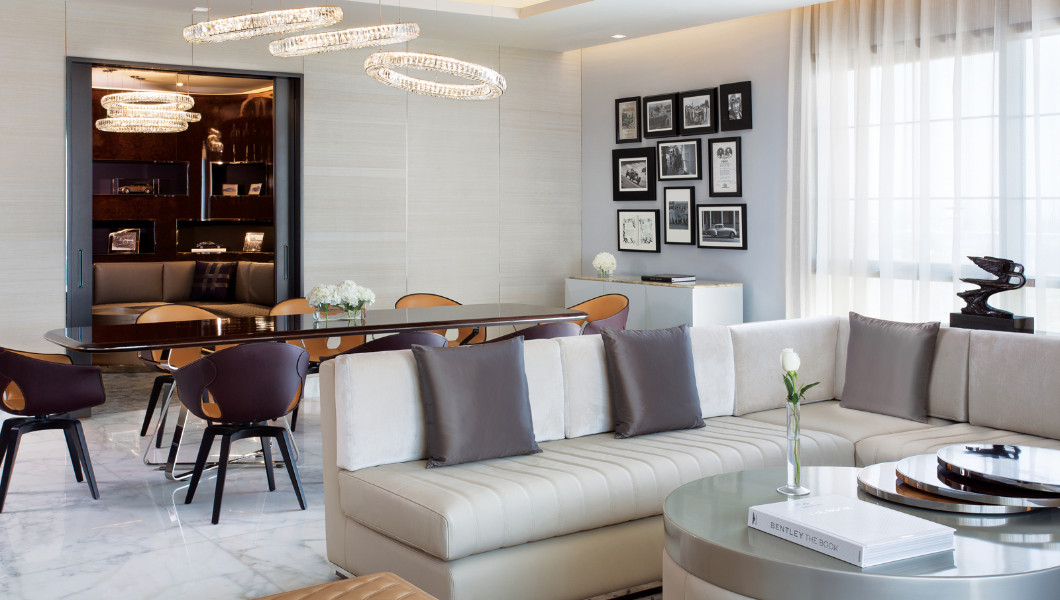 The suite comes with its own kitchen, which is adequately sized for you to hire or nominate a chef, unless you fancy the DIY approach and opt for a home-from-home cooking affair. However, if it's just drinks you're providing, the suite also has a "library" of sorts – a private, snug corner with its own bar, TV, Bentley books and space to kickback away from the rest of the suite. It's darker in tone and could be described as something of a "man cave", if that's still an acceptable expression in 2018.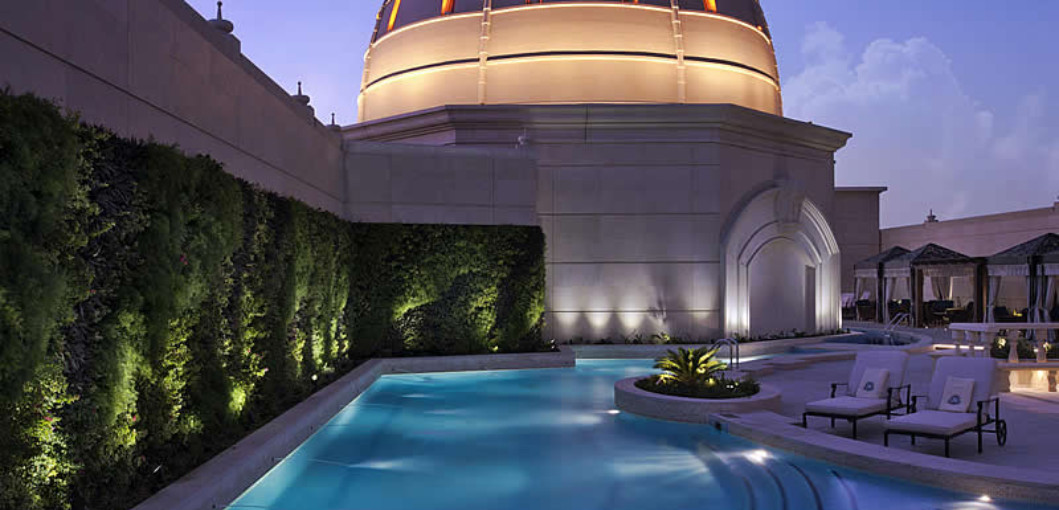 But the real entertaining area is the main part of the lounge, with its huge sofas, coffee table and, yes, the third huge TV set. Whether you're wooing a loved one, enjoying family time or conducting business, this suite has you covered, with consistently tasteful Bentley touches, including the unmissable "B" bust in the hallway. What's more, there's also the 'Summer Staycation for GCC Residents' promotion, which offers 20% off the best available rates and complimentary daily breakfast – available exclusively for GCC residents.