Leaving the fast-paced city behind, I'm driving into the desert for the weekend, hoping to feel refreshed, revived and rejuvenated with a stay at Bab Al Shams Desert Resort & Spa, one of Dubai's most beautiful desert resorts.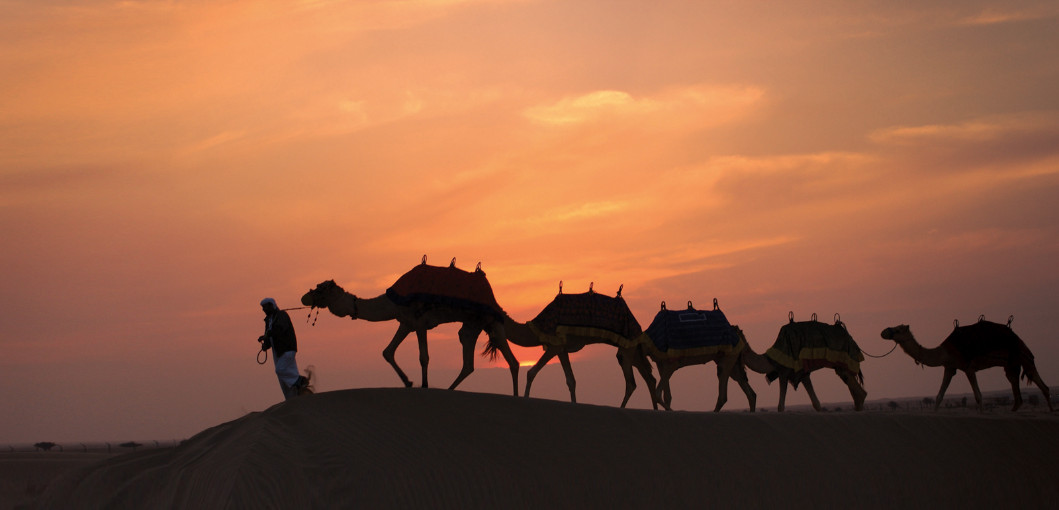 Bab Al Shams means "Gateway to the Sun" in Arabic and the hotel perfectly captures the essence of its name. Designed and built in the style of a traditional Arabic fort, there's a sense of authentic heritage that permeates throughout, from the warm hospitality and exceptional service to the Gulf décor that seems like it could have been lifted straight from the pages of One Thousand and One Nights.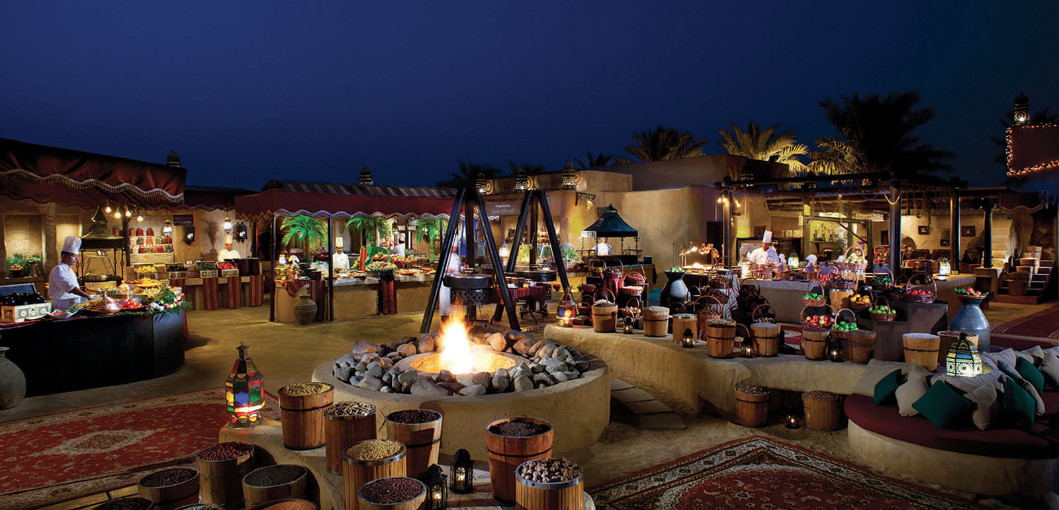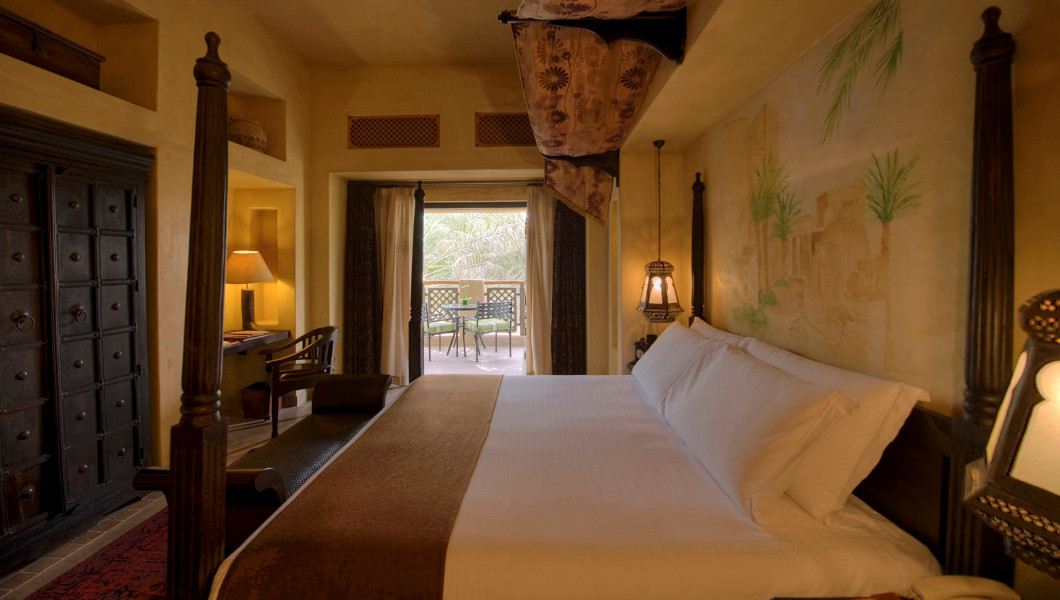 The grounds are dotted with meandering walkways, shaded courtyards, trickling water features and relaxing rooftop lounges, all complemented by a backdrop of gently sloping dunes and natural desert landscape. Add to this a selection of gourmet restaurants, an infinity pool with views across the dunes and indulgent treatments at The Satori Spa, it's difficult not to feel cossetted by Bab Al Shams' contemporary luxuries.
As I enter my Junior Suite, I am transfixed by the seamless blend of modern facilities lacing the ancient charm and ambience of the traditional Bedouin style.The bedroom of the suite combines natural stone, dark wood and Arabian glasswork. Rustic yet comfortable, it features a private terrace which turns out to be my favourite place to unwind, catch a glimpse of the resident deer and watch the colours of the stunning desert landscape change with the sunset.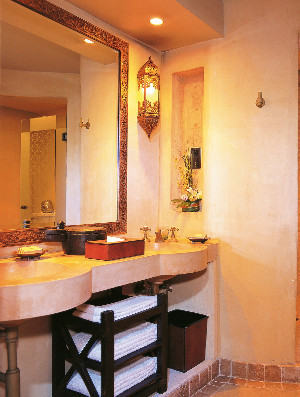 At Bab Al Shams, the desert is your playground and there's an array of exhilarating activities and experiences to suit everyone from the youngest of adventurers to the most seasoned travellers, from falconry to archery. You can book a Jeep desert drive, or ride through the sands on a camel (a must-do), crossing the sandy dunes before unwinding beside one of the refreshingly chilled swimming pools.
I make some time to relax with The Satori Spa's signature Balinese massage before sharing a shisha on the roof terrace, watching the night stars emerge while listening to the mellow strains of the enchanting oud. It all feels worlds away from the buzz of city life – and that's exactly the point. For anyone feeling frazzled by the metropolis, Bab Al Shams is the perfect getaway. Whether it's with friends, for a romantic escape or a treat for the family, it's sure to be a desert experience that will stay with you forever.