If it's grandiosity you're after, The St. Regis brand knows a thing or two about it and is not afraid to let guests know at its inaugural Dubai location, which was the first of the Al Habtoor City trio to launch in late 2015. Since then, the adjacent W and Westin hotels have flung their doors open, but for those looking for classic luxury, it's The St. Regis Dubai that delivers. It's apparent from the moment I come off Sheikh Zayed Road into the hotel's entry drive, with landscaped gardens and fountains leading to a soaring porte-cochère. In the cavernous lobby, shining marble floors clad the floors beneath a sparkling chandelier, enormous pillars, and a pair of winding staircases that beg for entrances by ladies in red carpet-worthy gowns.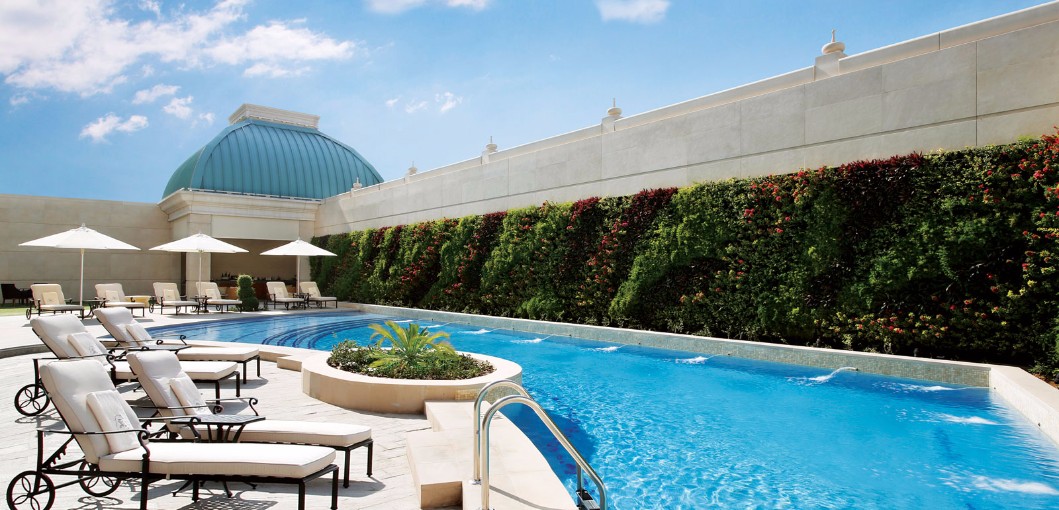 While Dubai boasts an embarrassment of riches in terms of lavish hotels, St. Regis stands out by offering a dose of classic New York Astor-family style over the oft-seen contemporary Arabian (that's not to say the hotel doesn't showcase its fair share of Arabian-inspired artwork), as well as its signature butler service. Butler service may not seem like such an extraordinary thing in the region, offered in villas and top suites at many properties; however at St. Regis, each and every guest room is catered to by a butler – one facet of the brand's service that has been around for over a century.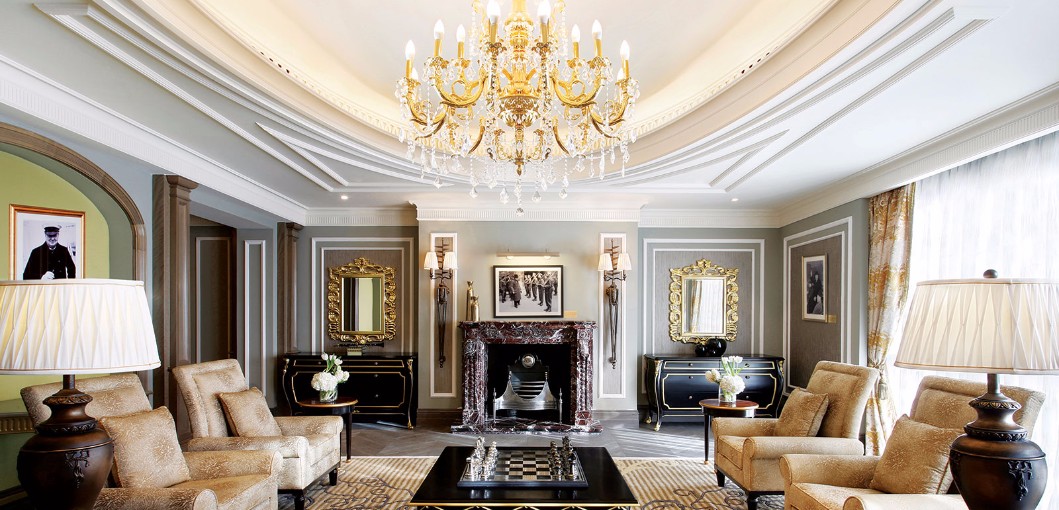 As I arrive at my room, I see my butler waiting just outside the door. He is quick to introduce himself as Yogesh and ensure that anything I could possibly desire is in order – I can even WhatsApp him 24/7 should any other whims come to mind. Tea? Latte? Items to be laundered or pressed? Fully aware that I've got a wrinkled cocktail dress stowed away in my weekend bag, I hand it over without delay – the service is complimentary and due to be completed within two hours – back in time for that evening's date with champagne and steak.
In the style of an elegant residence (I could almost imagine myself in the Upper East Side if not for the Sheikh Zayed Road view from my window), pastel colours, damask wallpaper, and crisp white sheets with gold embroidery give the room a stately but comfortable atmosphere (my, my but that bed is plush). And though I'm in the hotel's smallest room, the 55 square metres are still rather spacious (very unlike the Upper East Side), allowing ample room for a chaise longue, writing desk, marble bathroom with his-and-hers sinks, separate stand-alone tub and rain-shower room, as well as a walk-in closet.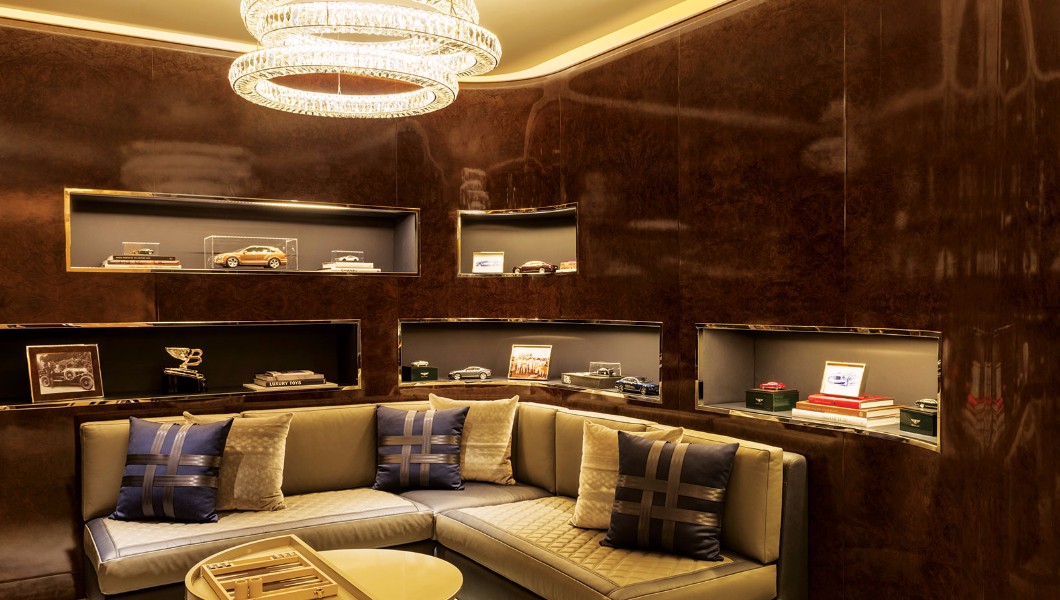 With the sun dipping in the afternoon, I head for the rooftop pool, a mere seven stories up – an unusual case in this land of superlative skyscrapers. The pool, broken up into three slim sections, may not be ideal for doing laps, but is just the thing for sipping a flute of prosecco at the water's edge. Lined by lush vertical gardens and filled with cream-coloured cushioned loungers and shaded cabanas, pool butlers are at the ready with chilled towels and glasses filled with ice. The atmosphere is sedate, exactly what I need for this staycation, though should you find yourself craving more of a party, St. Regis's rooftop pool connects to sister-hotel W's WET Deck.
As I return to prepare for the evening – passing Yogesh along the way, who cheerily informs me he's just dropped my freshly pressed dress back off in my room – I know I can't delay if I want to catch the nightly champagne sabrage. A ritual that occurs at St. Regis properties around the world each evening at precisely 19:04 (the year the first St. Regis hotel opened), I arrive at the Champagne Lounge just as sommelier Kyle-Ray brandishes a sabre and, blunt-edge forward, cleanly knocks the top of the champagne bottle off to share the contents with duly impressed spectators. The next place to impress me is just steps away: J&G Steakhouse.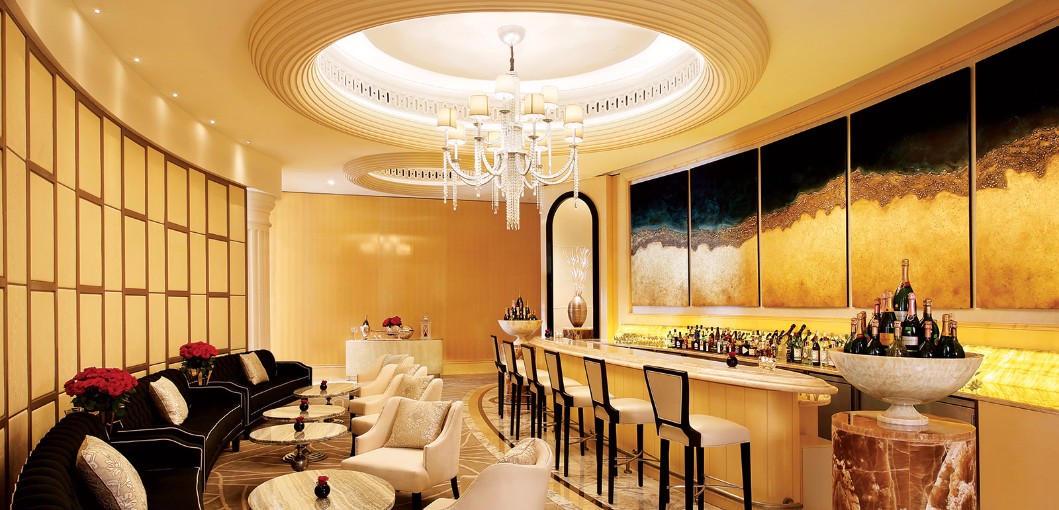 This classic American-inspired spot comprises three spaces: J&G Bar, J&G Raw Bar, and J&G Dining Room. I make way to the latter, and pore over a menu of high-quality cuts of beef and steakhouse staples as interpreted by Michelin-starred chef Jean-Georges Vongerichten. Thankfully, I don't have to worry about making any tough decisions this evening, leaving myself to the devices of the chef to prepare some of his top choices over a lengthy three-hour meal while the sommelier pairs each course with the ideal wine. There's no dancing around the rich cuisine that a steakhouse is known for, immediately starting with an indulgent amuse-bouche of Comté cheese infused with three types of truffle and deep-fried. A trio of appetisers follow: tuna tartare with avocado drizzled with balsamic; perfectly seared fois gras with yuzu foam; and the highlight, grilled black-pepper octopus on tarragon purée that is soft and succulent. The meat, of course, is the main event and two sirloins – cooked just-rare to the chef's preference – are wheeled up to my table: Stockyard Silver Label Wagyu (marble score 7) and Australian Full Blood Wagyu (marble score 9). Cheekily referred to as the "billionaires of beef" when reaching that ultra-rich marbling score of seven and above, the meat practically melts in my mouth – a boon considering at this point I'm so well fed I barely have the energy to chew.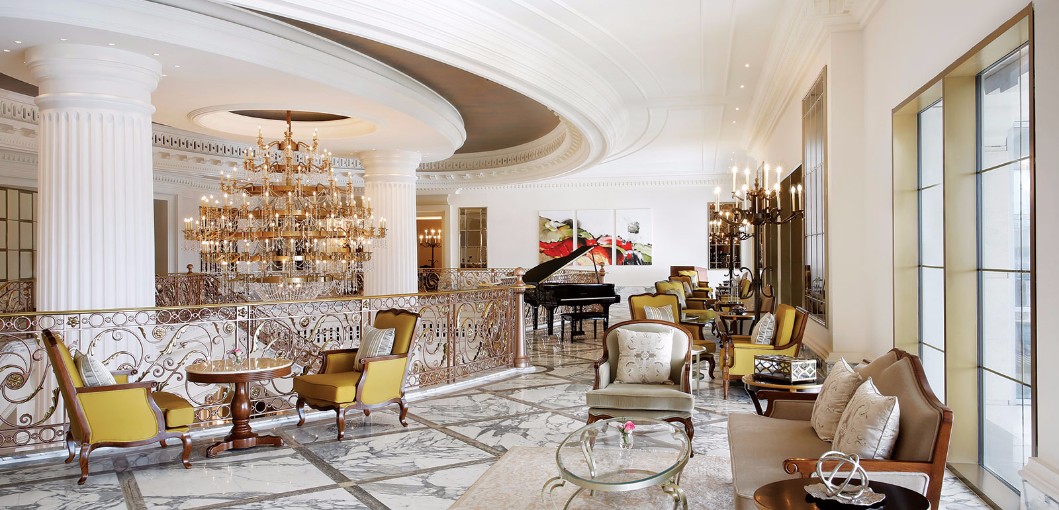 Should red meat not inspire an appetite, Brassier Quartier crosses the pond from J&G to a Versailles-inspired France. Bright and airy with ornate touches, a Mediterranean menu at lunch and dinner offers lighter options, while breakfast is a delicious mix of cultures – who am I to pass up both spiced shakshouka and sugary pain perdu to start the day?
I continue indulgence worthy of the Sun King's French court with a visit to Iridium Spa, St. Regis's signature haven of pampering known for tailor-made massages. However, suffering from dry skin after playing in the Maldivian sun a bit too cavalierly just weeks before, it's the private Turkish hammam that calls to me. First covered in a traditional black soap, before having a thorough steam session in the sauna, a rigorous scrub then rids me of over-sunned, dry skin. While wrapped in a clay mask, my therapist massages my scalp and hair with a moisturising treatment, before I'm washed clean from head to toe, and drizzled with water infused with an Oriental fragrance – any vestiges of the sun's harsh effects well and truly gone.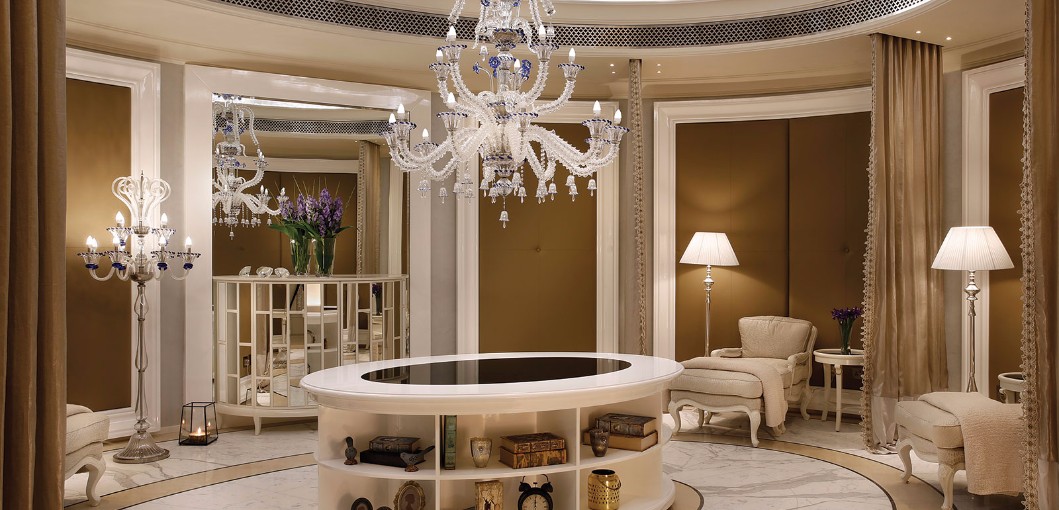 It's not just vestiges of the sun's negative effects that I find myself free of while staying at St. Regis; memories of a life less grand disappear in the hotel's ambiance that recreates glamorous bygone eras with finesse. The only problem? It's all too easy to get used to.
Stay:
The St. Regis Dubai
+971 4 435 55551