There are two kinds of hotel guests – those who care deeply about a hotel gym and those who don't. And while I am by no means a gym junkie, I certainly appreciate a hotel's fitness facilities when I'm attempting to stave off jetlag or offset the damage of an immoderate hotel breakfast. I also have more than a passing interest in health, and it appears I'm not alone. Which is why, among a sea of five-star hotels jostling to attract guests with gluttonous pursuits, it's a clever tactic for Westin to focus on the global well-being movement.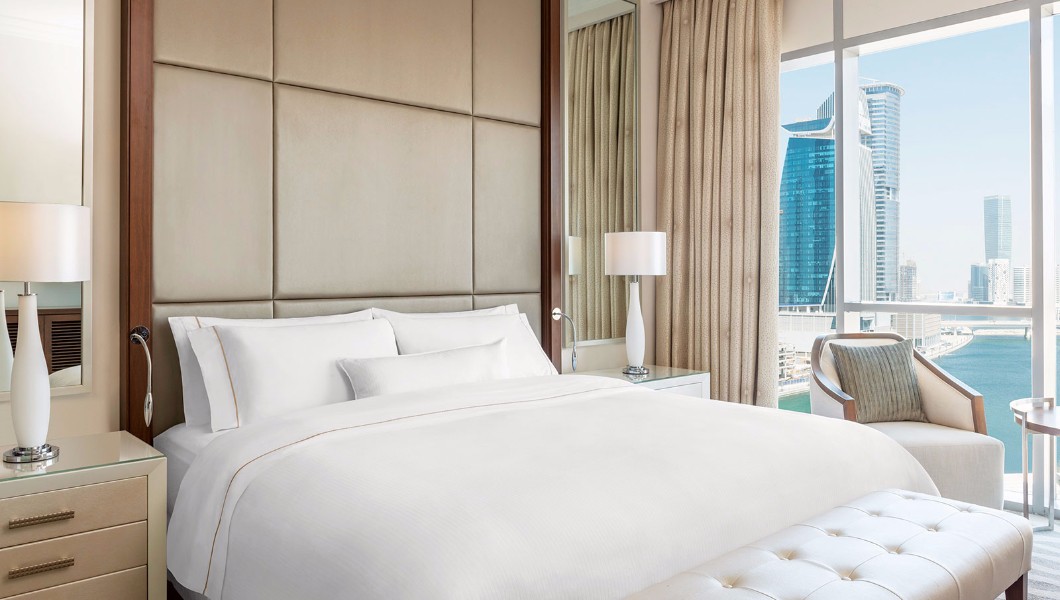 The brand's "Six Pillars of Well-being" philosophy may not be immediately clear when checking into the new Dubai Water Canal-side hotel; what is apparent is the hotel's sheer size. The 41-storey hotel towers above the waterfront. With 1,004 guestrooms, including 142 suites, it's the largest Westin in the Middle East, and it's right in the heart of Dubai, overlooking the canal and ever-growing Business Bay skyline.
Rather than trumpeting the wellness philosophy to guests, the Westin reveals it subtly, and it starts with the interiors. All silvery grey and taupe textures with Art Deco-style lighting, the ambiance of my Deluxe Room has an instant effect on me. It's an aesthetic that feels soothing and contemporary; feminine yet functional, with an oversized, silver-framed mirror, and a white and silver bedside table with a lamp and tissue box somehow making the room feel more like a home than a hotel.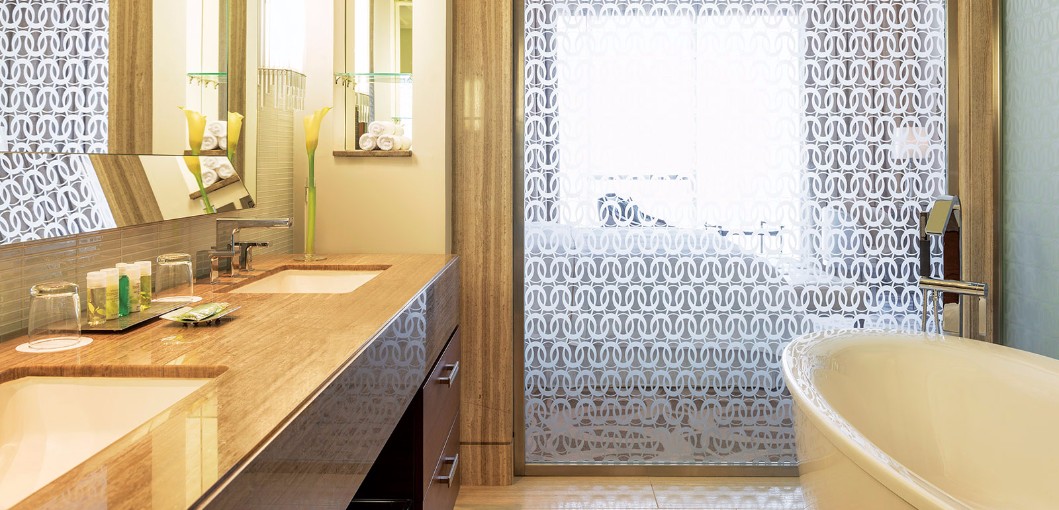 The bathroom is a focal point, with a deep oval-shaped Heavenly bathtub and a rainforest shower lined with Westin's signature White Tea Aloe bath amenities, divided from the room by a frosted glass panel. Add to that extra-large towels and a plush bathrobe, and a night in dedicated to preening, bathing and relaxing suddenly seems like a very tempting proposition.
Sleep too, is one of Westin's passion points, with all rooms featuring the hotel's trademarked king-size Heavenly Bed ensuring sweet dreams – a calming Sleep Well Lavender Balm placed on the bedside table just in case. It's hardly needed after such a sumptous rest, though my room also has a Krups coffee machine with crockery and disposable coffee cups – ideal for morning strolls around the waterfront, caffeine in hand.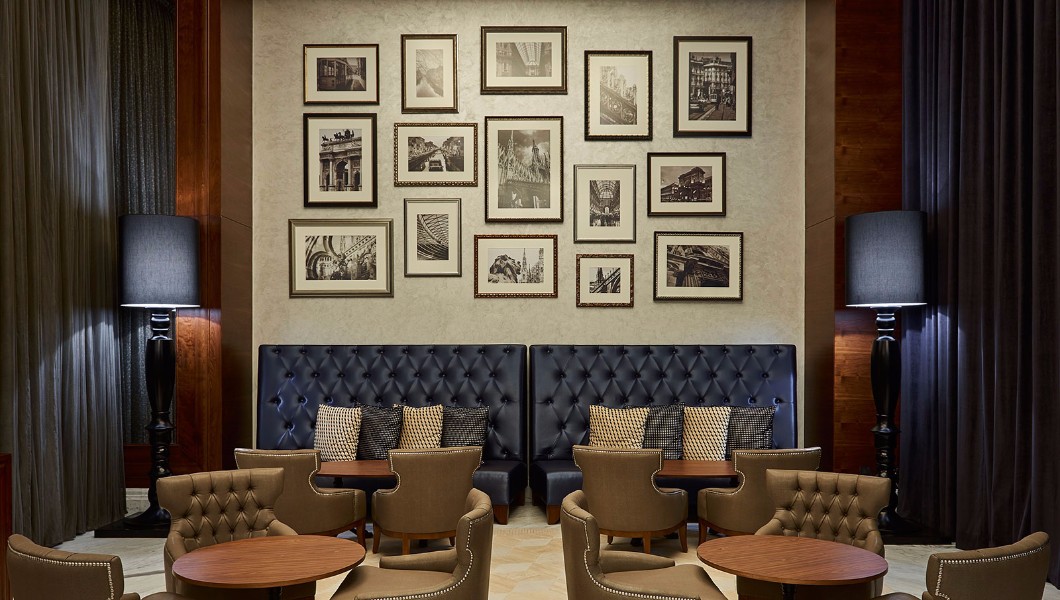 A more vigorous exploration of the area can be organised by chatting to the hotel's Run Concierge, who can arrange local running maps between five or eight kilometres in length, and thanks to Westin's Gear Lending programme, a simple phone call will deliver all the necessary workout gear to your room. It's a fantastic option for frequent flyers not wanting to squeeze their sweaty trainers into carry-on luggage, and better still, being a new hotel, my box-fresh New Balance REVlite sneakers arrive to my room within minutes of dialling the concierge, still stuffed with tissue paper.
You may need to factor in some exercise if you indulge in a culinary blow out during your stay. Among the hotel's six dining establishments, flagship restaurant, Il Capo, is an ode to the Italian heritage of New York City in the 1920s, and it has a luxurious, Vito Corleone-style atmosphere with high-backed Chesterfield banquettes and black-and-white photos of Italy adorning the walls. The cuisine is Italian personified, the menu featuring risotto, pizza and pasta dishes such as spaghetti Portofino, with lobster tail and prawns imbued in a creamy parmigiana sauce; burrata with oven-roasted tomatoes and balsamic vinegar; and Carpaccio di Manzo, the raw beef tenderloin served with mustard mayonnaise and slices of parmesan.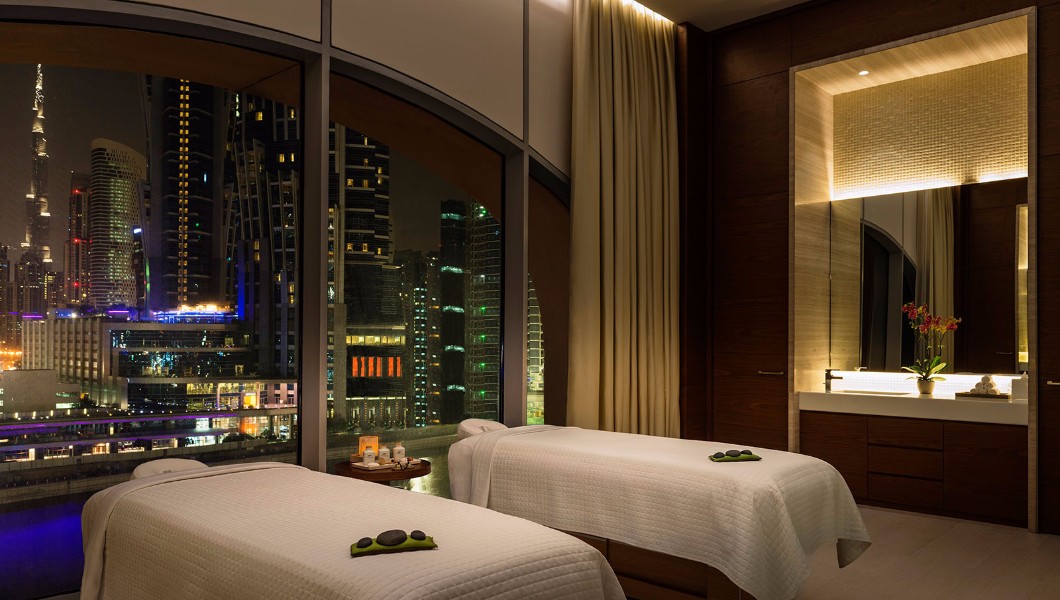 With wildly calorific dolci like tiramisu and panna cotta to finish, the saying "a moment on the lips, forever on the hips" springs to mind, but a good stint in the hotel gym the following morning will ease the damage. Spanning a vast area on level seven with comprehensive, cutting-edge Technogym equipment, there's even anterior and posterior flexibility equipment (what a luxury!), a generous weights area with at least four benches (no waiting!), and a cross-training area with a studio off to the side. Post workout, you can opt to retox with a leisurely breakfast at Seasonal Tastes gorging on waffles, pastries and flavoured butter galore, or polish your halo with a health-conscious drink from Fresh by the Juicery, sampling the various yoghurt concoctions or even the Westin's signature bircher muesli.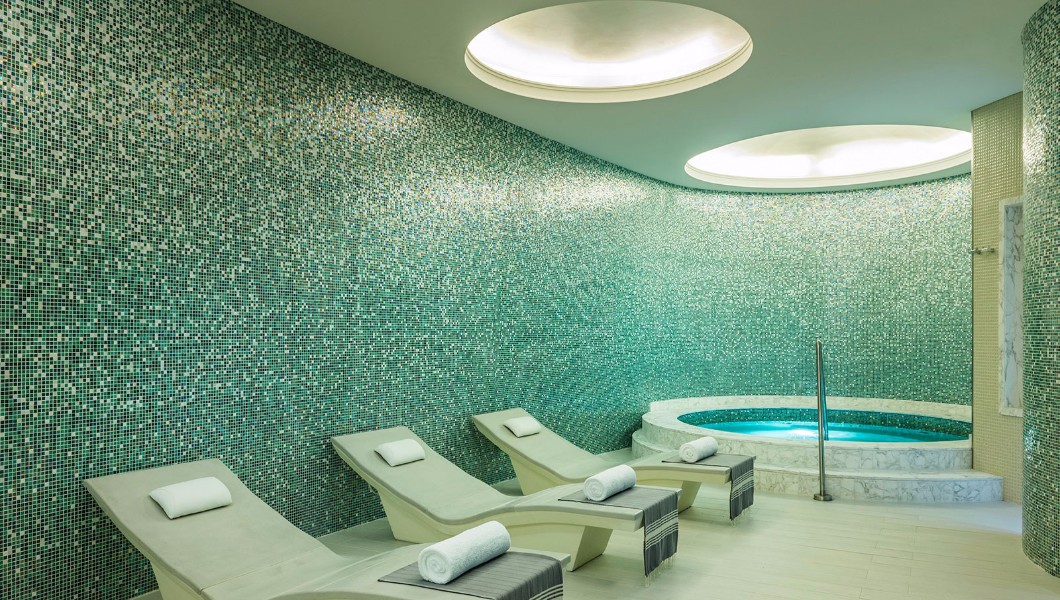 Either way you swing, the wellness aspect of the hotel that all types of guests – naughty or angelic – will agree upon is Heavenly Spa by Westin. Reaching this wondrous, monastic space involves descending down to level six via a staircase above a water feature, padding past natural wooden sculptures and brass floor lamps, and pushing through an enormous wooden door. With its high ceilings and earthy yet contemporary ambiance, the spa evokes an instant sense of serenity, and paired with a wet area with hot tubs, sensory showers, a hammam and a yoga room, so do the treatments. At the hands of an expert masseuse, my treatment takes place in a room called "Gratitude", which is precisely how my shoulders feel post-massage.
In summary, there's much to tempt a return to Westin, and even with the finishing touches on some areas of the hotel still a few weeks away from completion – such as the colossal outdoor pool area – the hotel is "well" on its way to becoming a fine addition to the five-star scene in Dubai.