It's a fanciful stay for birds of prey at Palazzo Versace Dubai, which invites falcons to spend the night in one of two spectacular suites. "Have bird of prey, will travel", seems to be the motto behind the region's falcon owners, who often reserve extra seats in First Class when flying with their treasured predators. While airlines are well accustomed to hosting owners and their falcons, one of Dubai's most dazzling hotels, the Palazzo Versace, also welcomes guests of the feathered kind.
Designed to showcase the Versace lifestyle through the contemporary eyes of artistic director Donatella Versace, the luxurious hotel already pays homage to the region's heritage, with specially created textiles featuring prints of peacocks, falcons and Arabian horses, but unbeknownst to most, Versace has also created bespoke falcon stands exclusively for the property's two Imperial Suites, where pedigree peregrines are also more than welcome to spend the night.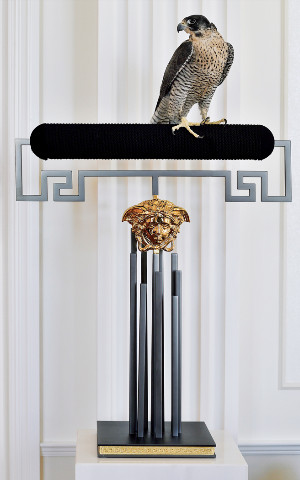 Priced from AED 96,000 (US$26,137) with taxes per night, the 1200 sqm, two-levelled suites are set on the top floors of the Palazzo, featuring entrance halls and magnificent marble staircases, a dining room, a living room, an office, a lounge and entertainment room, along with a cocktail room, two master bedrooms with walk-in closets, en-suite bathrooms, a gym and sauna. Then there's a terrace, with an outdoor private pool and garden.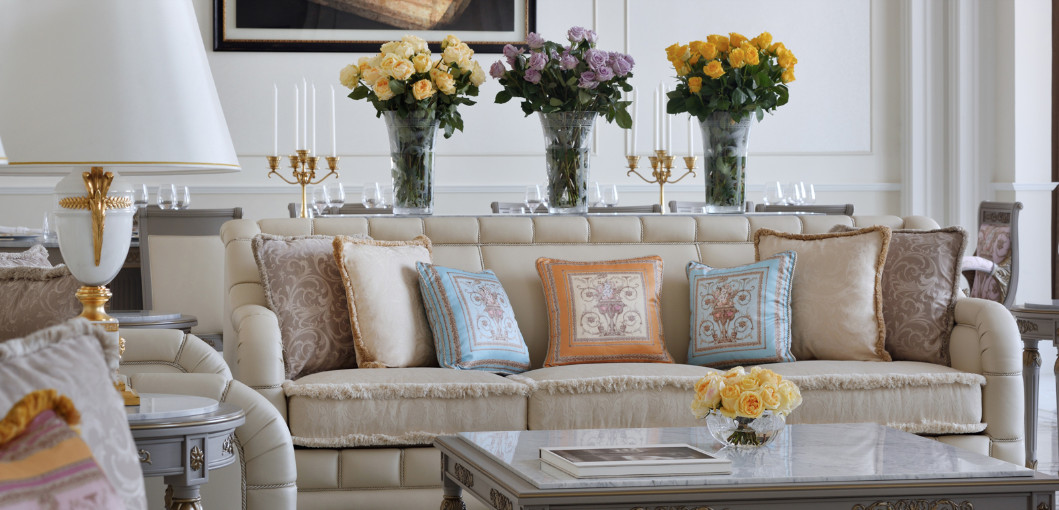 Depending on your mood and interior design leanings, the first presents a heritage design concept with neoclassical elements and a delicate colour palette, with Verde Laguna marble mosaic alternated with Grey Delicato or Giallo Siena marble as well as wood cladding the floors and furniture from the iconic Vanitas collection by Versace Home. The second suite adopts a more contemporary style with furnishings from the Via Gesù collection by Versace Home.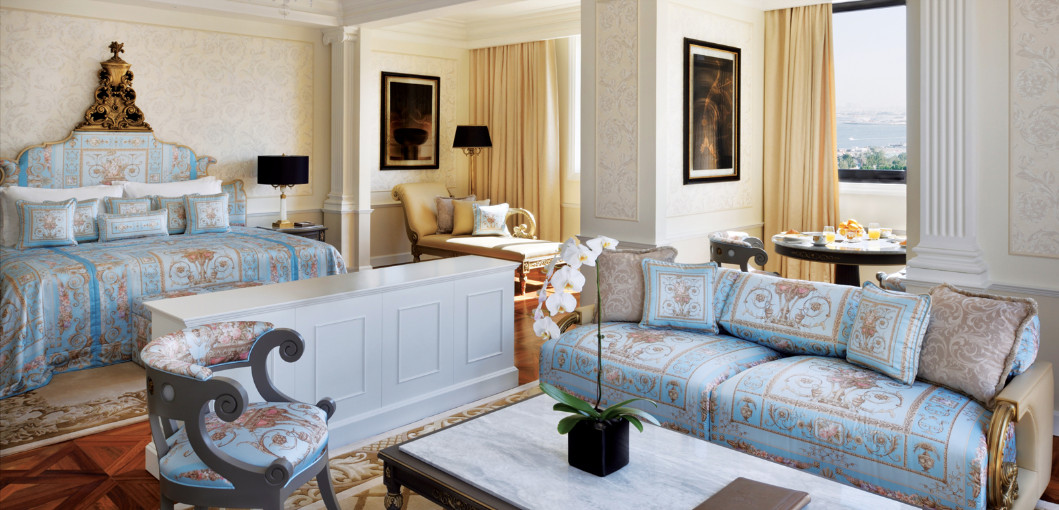 Whichever you choose, your precious feathered friend will be assured a restful night upon its perch, featuring the signature gold face of Medusa, the house insignia.If you're not able to pull together the necessary dirhams for such a luxe stay, fear not. You can still catch a glimpse of the hotel's falcons – complete with Versace stands – on display in the lobby, each Friday, from 12 noon to 3pm.