Two giants of luxury have come together to make something very special. Aston Martin and Dom Pérignon have teamed up to create the Aston Martin Milno Rapide S – Dom Pérignon Deuxième Plénitude.
The car, typically associated with the best of British, was actually unveiled by Aston Martin Milano, who released pictures on their Facebook page. The images depict an ultra sleek black Rapide S with some very precious cargo.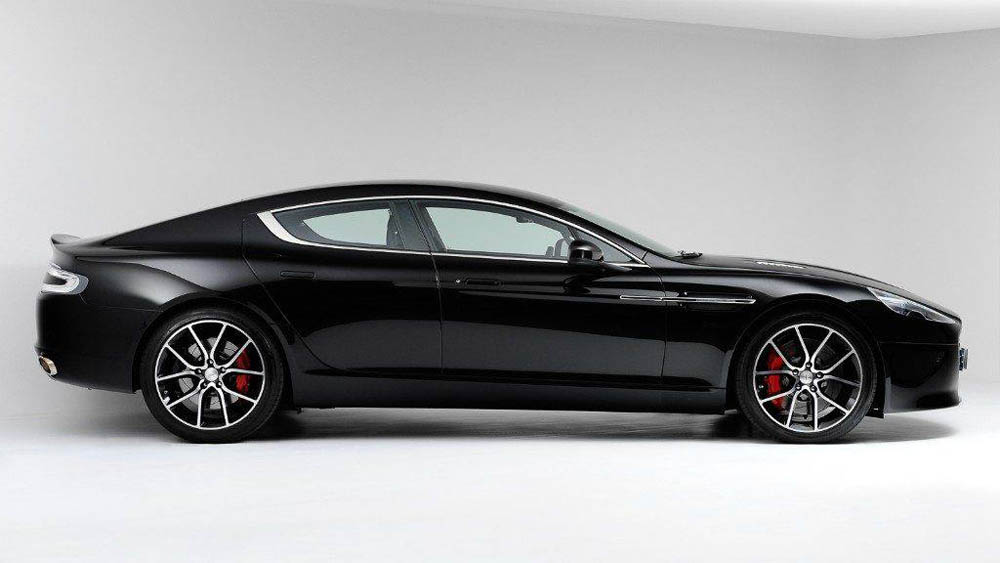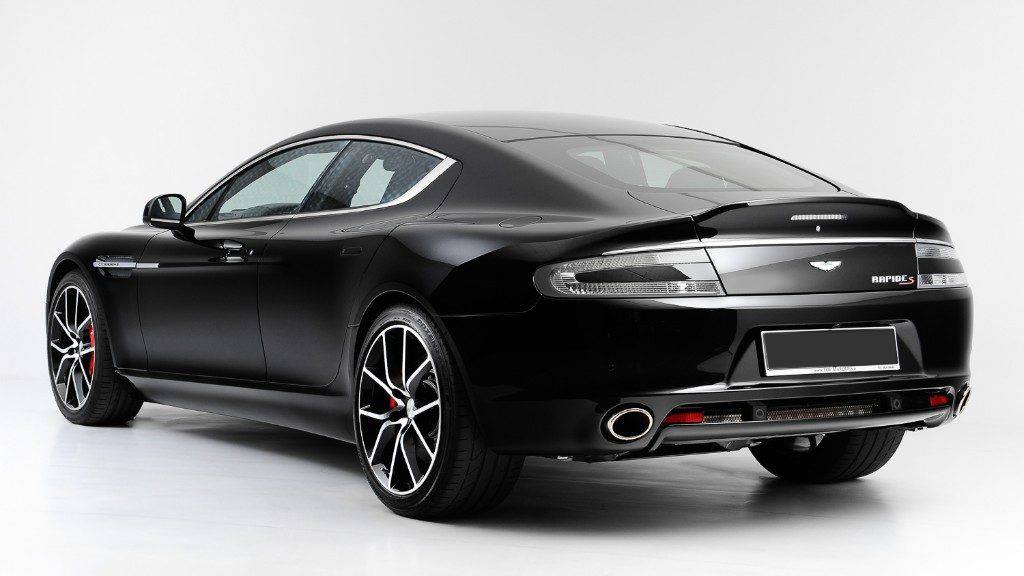 The trunk contains a handcrafted removable case, designed to fit three bottles of Dom Pérignon's Deuxième Plénitude Champagne, with two glasses and a (surely rather redundant) bottle opener.
The handmade, leather-clad trunk is removable and is part of the Rapide S Dom Pérignon Deuxieme Plénitude package, so let's hope you don't have much luggage – or that you try and pop a cork at the top speed of 203 mph.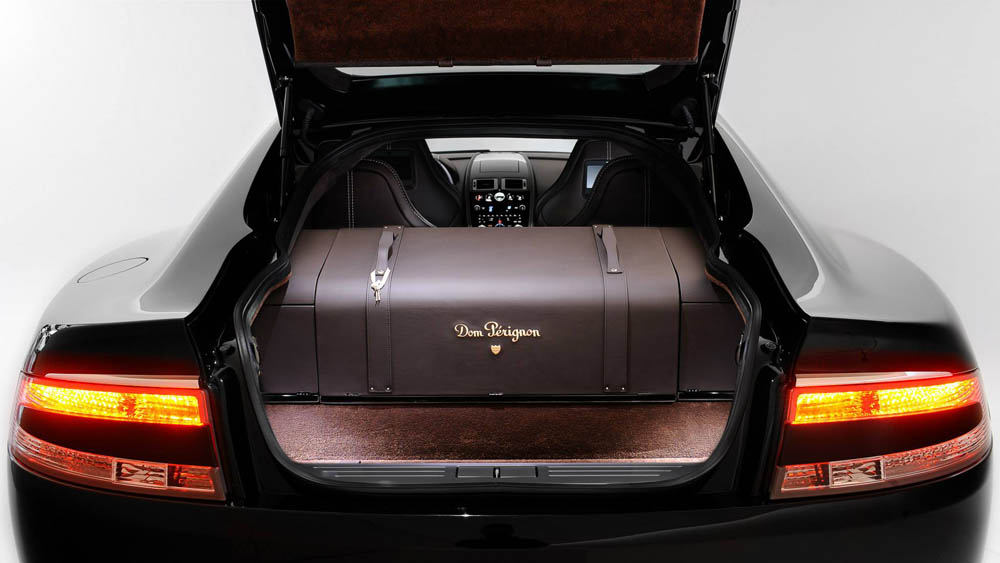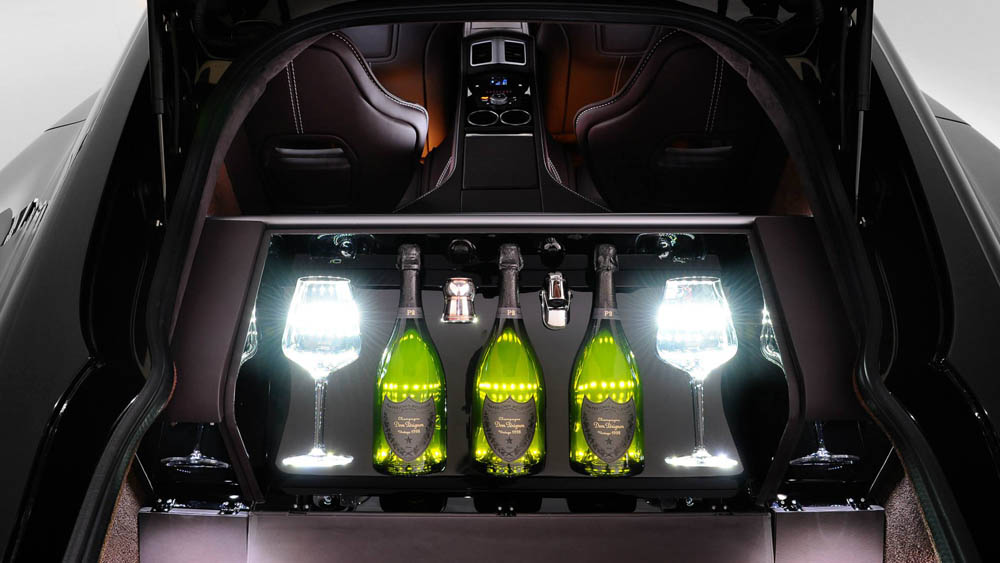 The black exterior is accented by chrome details and subtle red calipers, while the interior is a blend of dark brown and burgundy leathers. According to the social media site, the lovechild is a new option for clients of Aston Martin Italy.
Word is that the car itself is a one-off, but orders for the Dom Pérignon case will open following a promotional road trip this month that will see the Champagne-filled sports car driven across Italy and showcased to top clients. The so-called Dom Perignon Deuxieme Plénitude Special Kit has not yet been given a price tag.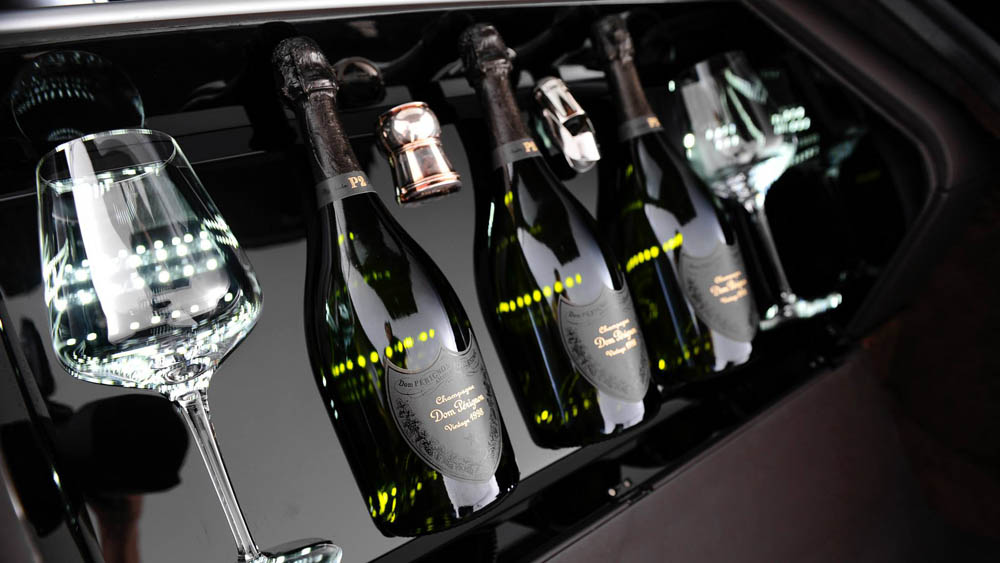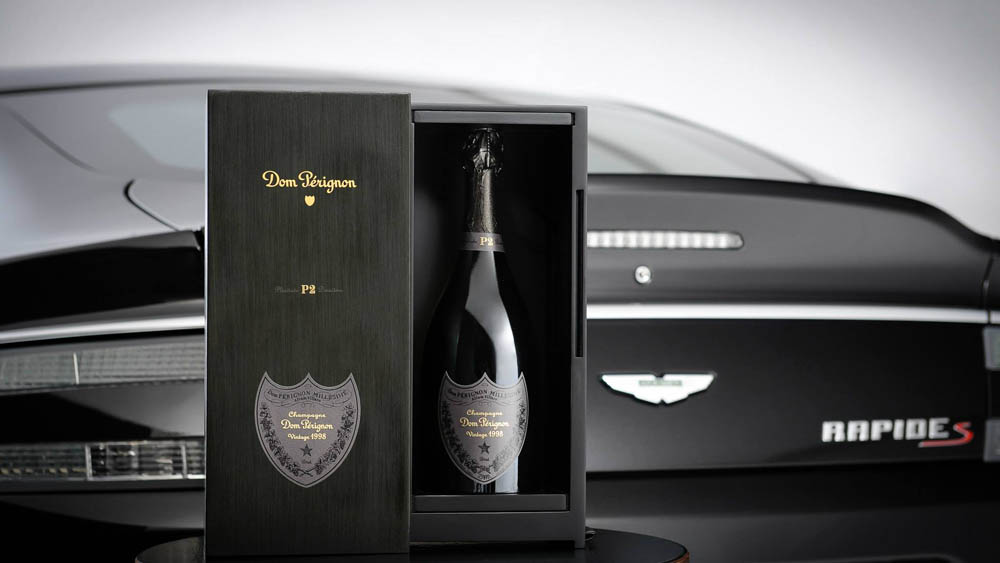 We all know Britain's James Bond has quite a penchant for Dom Pérignon, so perhaps this special edition will become available elsewhere. But let's all breathe a sigh of relief the car isn't champagne coloured.
"Aston Martin Milan, symbol of excellence in the field of luxury cars, holds an exclusive partnership with Dom Pérignon, the champagne most famous and appreciated the world," read the statement from Aston Martin Milano. "A natural meeting between the two brands of undisputed success where perfection, elegance and tradition are combined with style, passion and modernity, to create something unique."