The Aston Martin DBS Superleggera; it's a big name for a big car (4.7metres). This DBS features a big 5.2l V12, twin turbo engine that generates a massive 715bhp (150 more than the DB11) and enough torque to ensure the headrest is used when you accelerate. However, even with all that torque, it has been limited to stop your gearbox exploding in 1st and 2nd gear. In line with the 'big' features of this DBS Superleggera are the carbon ceramic brakes.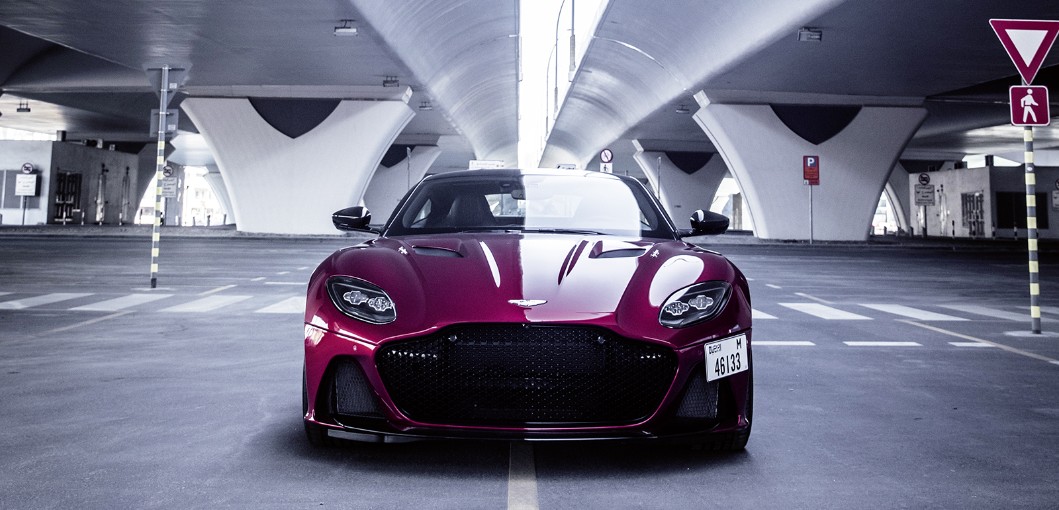 With so much power throwing you forward Aston Martin has kindly given you 360mm rear brakes partnered with some outrageous 410mm brakes at the front. To be honest... When cruising around town these brakes are a little too effective and can be quite 'bitey'. As you ease the brake pedal down, gently slowing, then come to an abrupt stop.
But, at speed, while attacking bends on a mountain road (see www.dotwnews.com/supercars/aston-martin-and-the-mountain) these brakes perform incredibly well. This large 1693kg (dry) brute stops like a sports car. Continuing with the 'big' features of the DBS, Pirelli has manufactured bespoke tyres for the car and the rear tyres are 
a gigantic 305mm wide.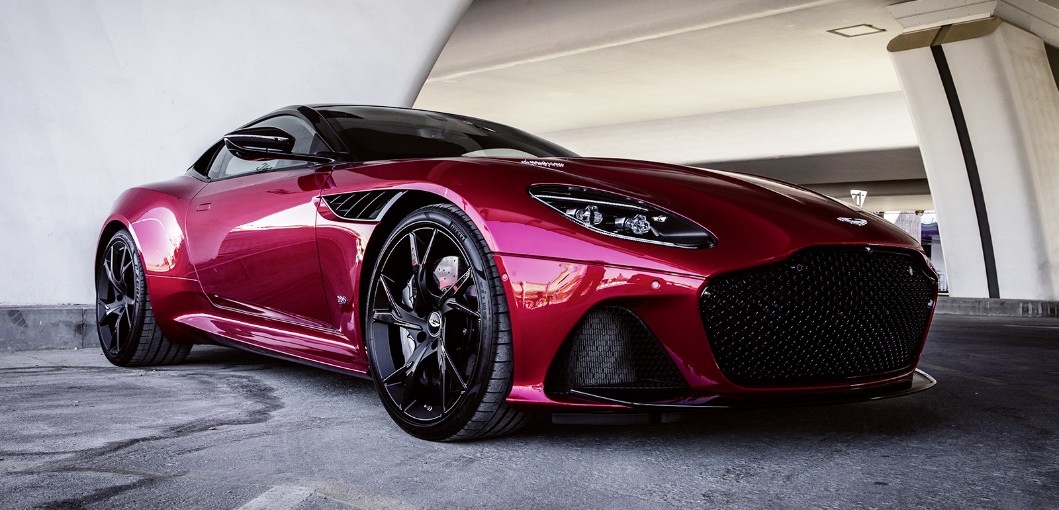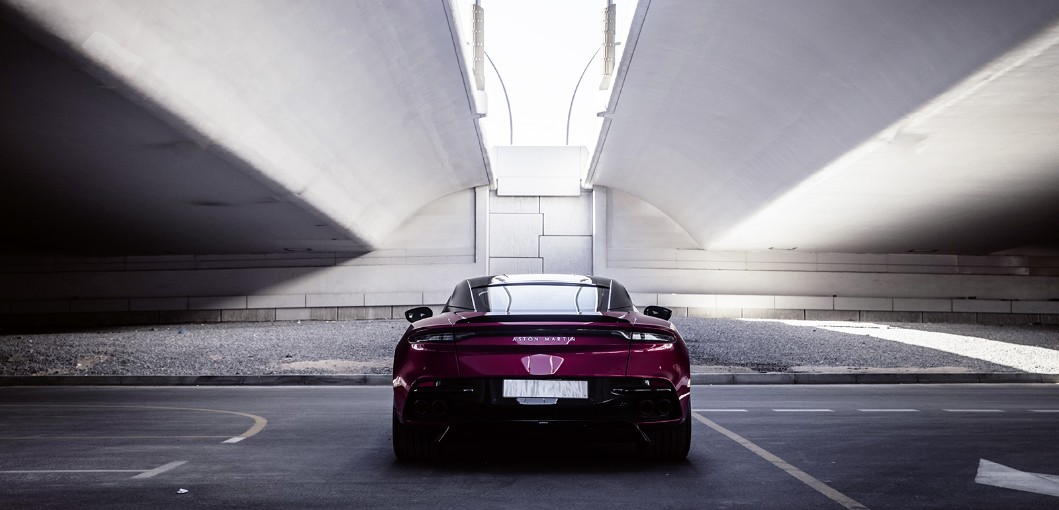 I think you get the idea. This car means business. As have most Aston Martins featuring the initials DB in the title. The 'DB' stands for David Brown, an English businessman who bought Aston Martin in 1947. He aided in Aston Martins transformation into the big-name it is today. The early 'DB' cars gave Aston Martin legitimate sporting credentials, and once the DB5 arrived being driven by James Bond, the whole world took notice. Unfortunately, the DBS ceased production in 1972 when David Brown sold the company. Thanks to Ford, the name was revived in 1997 in the form of the DB7. Recently Aston Martin introduced the world to the DB11. At the time I genuinely didn't think Aston Martin could produce a prettier car. This DBS Superleggera is the younger (better in every way) brother. It shares the same engine, the same infotainment system, the dash is very, very similar... You can tell the two are related. But out on the road 
is where you really notice the difference.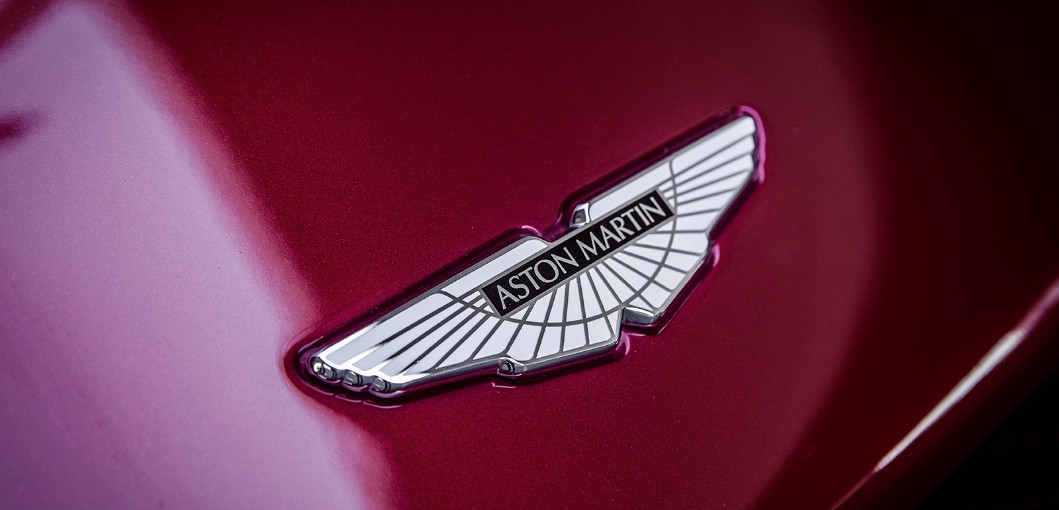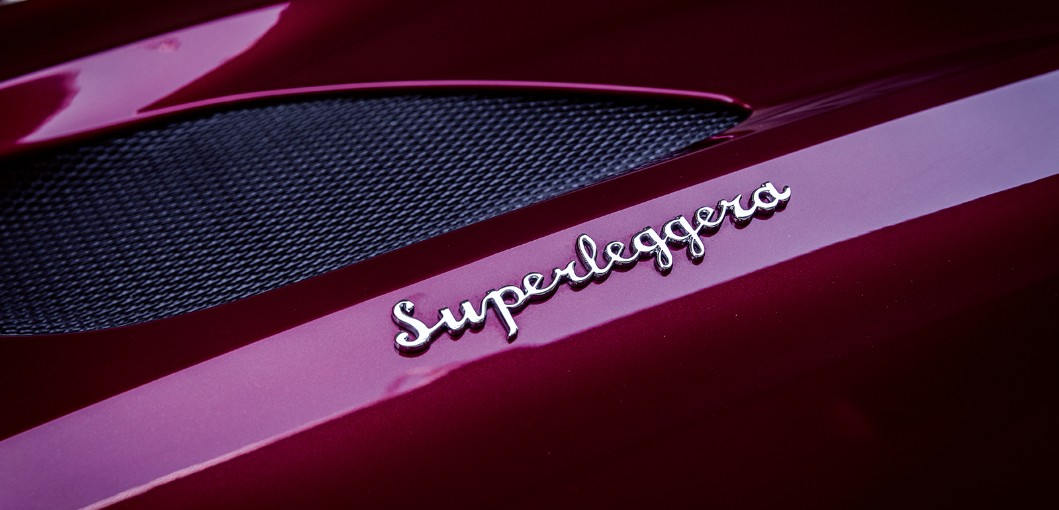 As I mentioned at the start, the power is just incredible. Even with those large rear tyres and the torque turned down, the DBS Superleggera will squirm and slide if you choose to plant your foot down off the line. It's not quite as wiley as the Hellcat, but 700 horses heading to the back wheels has a very similar outcome. Once you've mastered the throttle control, the Aston Martin DBS Superleggera is just as accomplished as its older brother (DB11) at being a Grand Tourer. 
A simple tap of a button on the steering wheel to select 'GT' mode and you can cruise for hours listening to a gentle hum of the engine, while sat in some exquisite leather seats, listening to a great set of Bang & Olufsen speakers and surrounded by carbon fibre.
The Aston Martin Superleggera is just as accomplished as its older brother (DB11) at being a grand tourer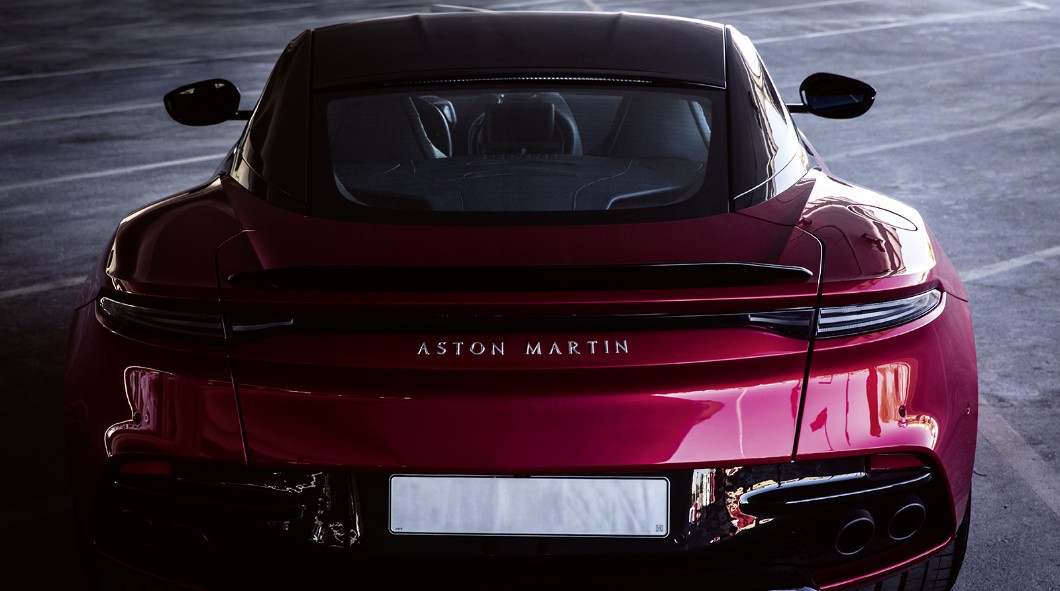 I have to credit the Aston mechanics. With the DBS Superleggera you get three engines for the price of one. In GT mode, it's a serene, reasonably quiet brute that will take you wherever you need to go with little or no fuss. In sport and sport plus, the engine is an animal, roaring and ready to pounce even if you think about going near the accelerator. After a few hours of experiencing 
the different driving modes I understand why this is a Super Grand Tourer.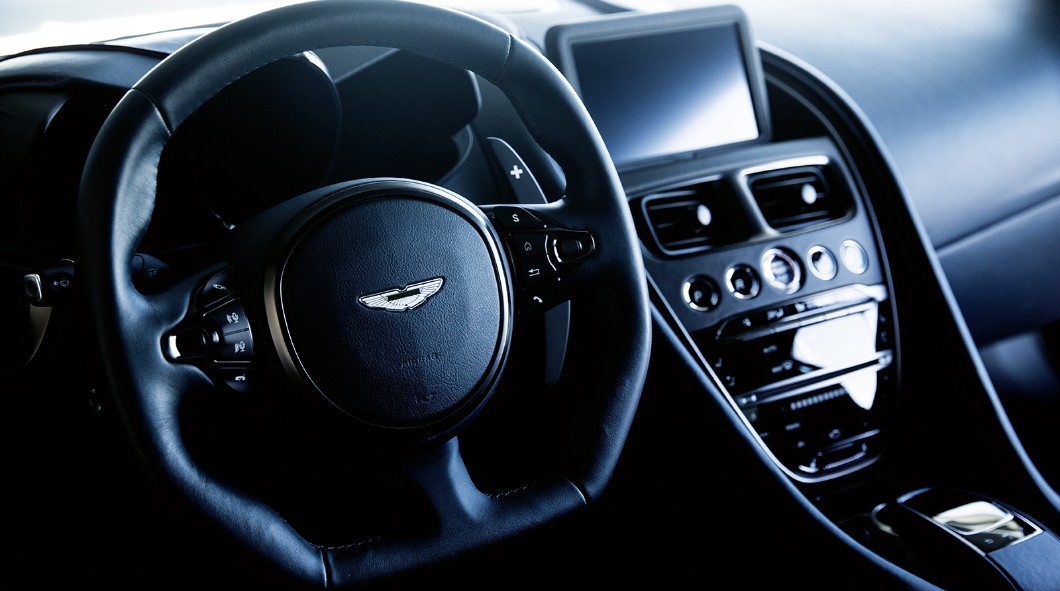 This car is a genuine pleasure to drive. Even though it's a more aggressive, harder sportier Aston Martin, it's still very comfortable over extended periods. I can't say it's the same for any adult passenger that may be in the rear seats. A friend was unfortunate to be in the back for about an hour and felt a little on the 'squashed' side the whole time. I did ask how long they reckoned he could sit like that for and he replied, "Maybe an hour at most". So, some consumer advice... If you need to take a couple of friends somewhere that are roughly six-feet tall, find somewhere within 
a 60-minute radius if you want to stay friends.
One of the biggest features this car has is the price. To park one of these in your driveway you're looking at about $320,000 (or AED 1,180,200 excluding tax). This huge number leaves me torn. To drive, sit inside and experience, I'm not sure that number is worth it. Do you get that much more enjoyment than a DB11? It is, of course, down to the individual: test drive both and see which suits your style more. Maybe the cheaper DB11 will be the perfect car for you. But if you're looking for something beautiful to drive, then I'd say the Superleggera pips the DB11 to the post, aesthetically speaking.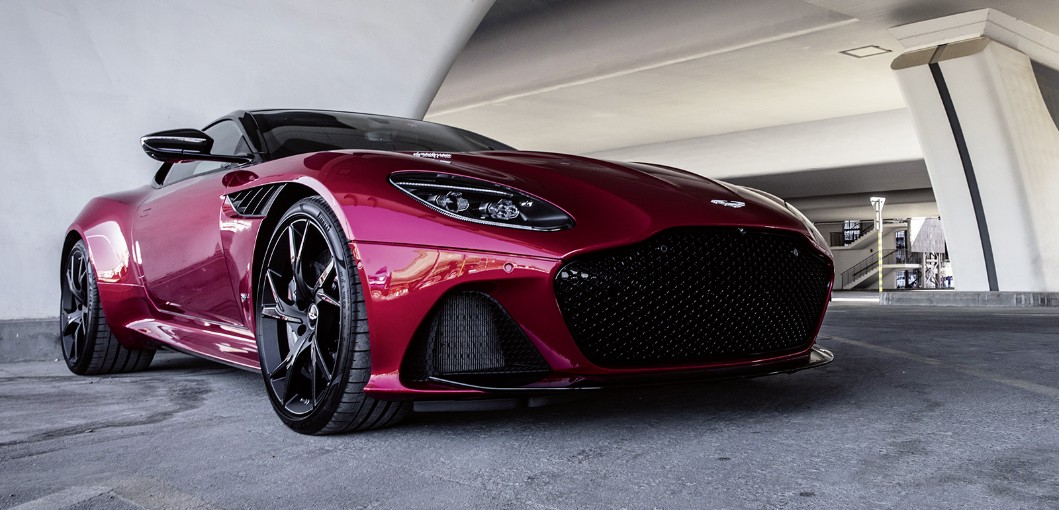 I genuinely think if Aston Martin produced this car as an empty shell, a piece of art making no more than 500, each one would sell at auction for an astronomical price. Having been fortunate to drive many stunning cars, this Superleggera turned a lot of heads and I lost count how often people took out their phones to snap a shot or cars slowed down as they drove by to soak in the Superleggera's grandeur.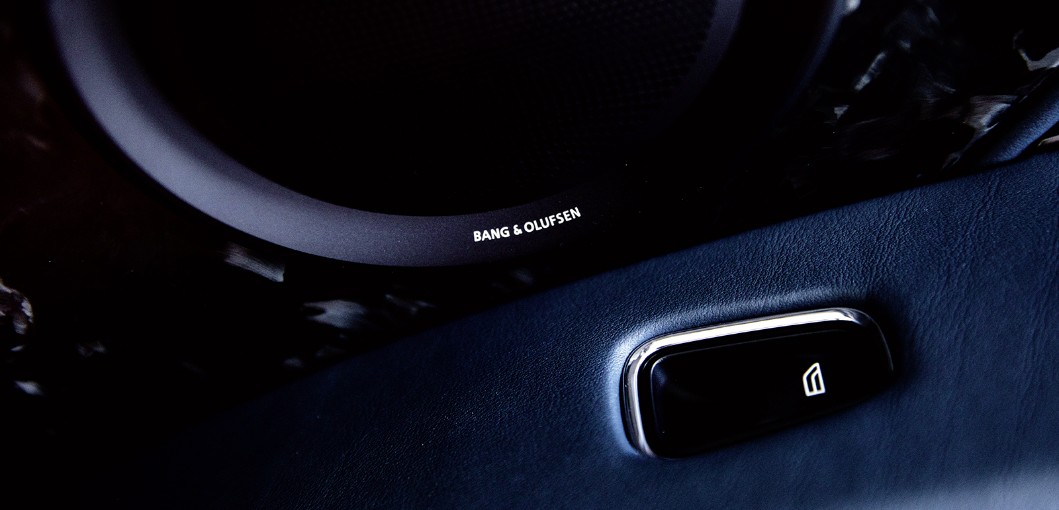 While I try to speak to car admirers as much as possible when I test-drive vehicles, on this occasion I did find that people didn't particularly want to look much further, seemingly content to admire the car from the outside, or to pose for a picture with it instead. While it does take a damn good picture, and looks even better in the flesh, 
I would argue that its looks alone don't warrant the price tag. However, for those of you who are in the market for an extremely gorgeous and powerful brute in a well-tailored suit, then the Superleggera promises to be a rather complimentary companion.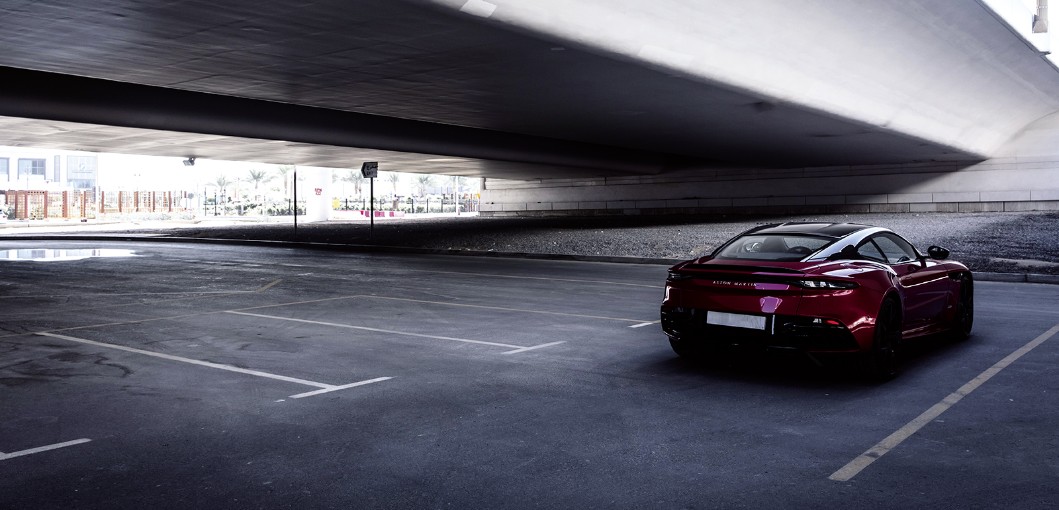 Nuts & Bolts:
Aston Martin Superleggera
Engine: 48-valve 5.2-litre bi-turbo, V12
Transmission: Rear mid-mounted ZF eight-speed automatic transmission
Max power: 725 bhp
Price : AED 1,120,155 (US $304,995 )