I've been trying to get into an Alfa Romeo ever since I saw the 4C revealed in 2011. A few years later I laid my eyes on the Giulia Quadrifoglio at the Dubai Motor Show and all I could say is, "I want one." Over the years I've been privileged to review a number of SUVs and was interested to see if the Alfa Romeo Stelvio Quadrifoglio had anything special to offer. It looks great and has an engine that Ferrari helped make, so that's a good start.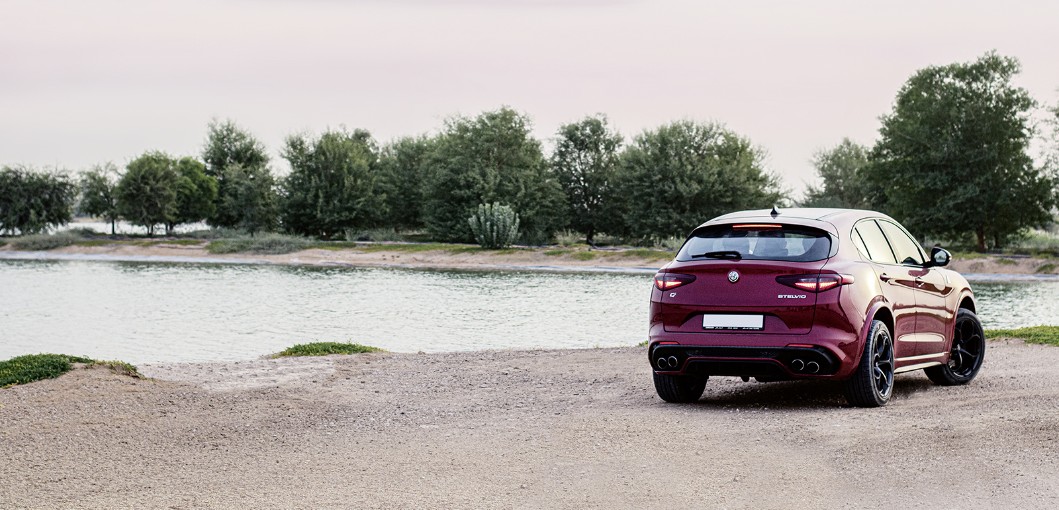 For me, the Giulia Quadrifoglio was a re-birth for Alfa Romeo. Apart from the 4C, I felt they'd all but disappeared from the car industry. I was also confused as to why there was a four-leaf clover on the car and why Ferrari was helping out – and it turns out the Alfa Romeo brand has a deep history and connection with the so-called Prancing Horse.
Back in the 1920s, just like today, Alfa Romeo had a passion for racing and once boasted a four-man race team that included Giuseppe Campari, Antonio Ascari, Ugo Sivocci and a young man called Enzo Ferrari. Yes, the great Enzo Ferrari was once a struggling nobody, given a racing opportunity with Alfa Romeo. His friend and co-racer Ugo Sivocci felt he was cursed by bad luck as he was often extremely quick on track but failed to secure victories. To remedy this he added a four-leaf clover to his car and in 1923 Sivocci won the Targa Florio, an open road endurance race held in the mountains of Sicily.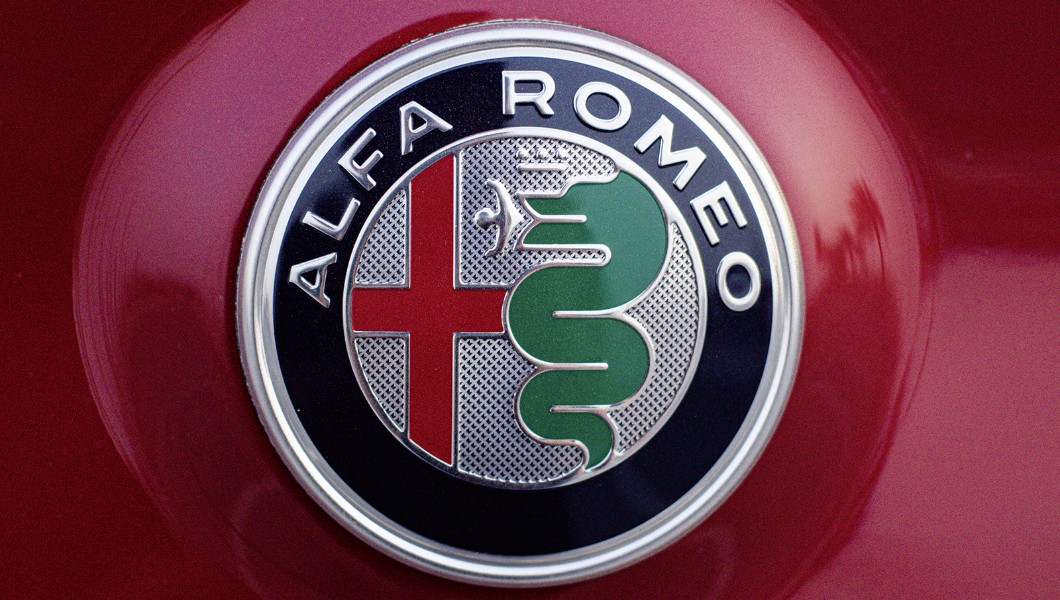 Unfortunately the luck of the 'quadrifoglio' (four-leaf clover) ran out for Sivocci. He died later that year during practice for the Italian Grand Prix at Monza, but his death changed the Quadrifolglio symbol forever. Previously, the clover was sat inside a white diamond, each point said to represent the Alfa Romeo drivers. When Sivocci died, one of the points was removed, creating the Quadrifoglio triangle emblem that continues to this day. It's a small yet important reminder of the friendship that forever changed the lives of Enzo Ferrari and Ugo Sivocci.
Short history lesson over; I'm sure you're all wondering how this new Alfa Romeo performs. Quite honestly, it's a love-hate relationship. I'll admit, I'm not an SUV fan, but I do think this one looks pretty good. I adore the aggressive look from the front, which makes a statement in anyone's rear view mirror. The 20-inch alloy wheels are fantastic in black, along with the red body, and who doesn't like quad exhausts at the back?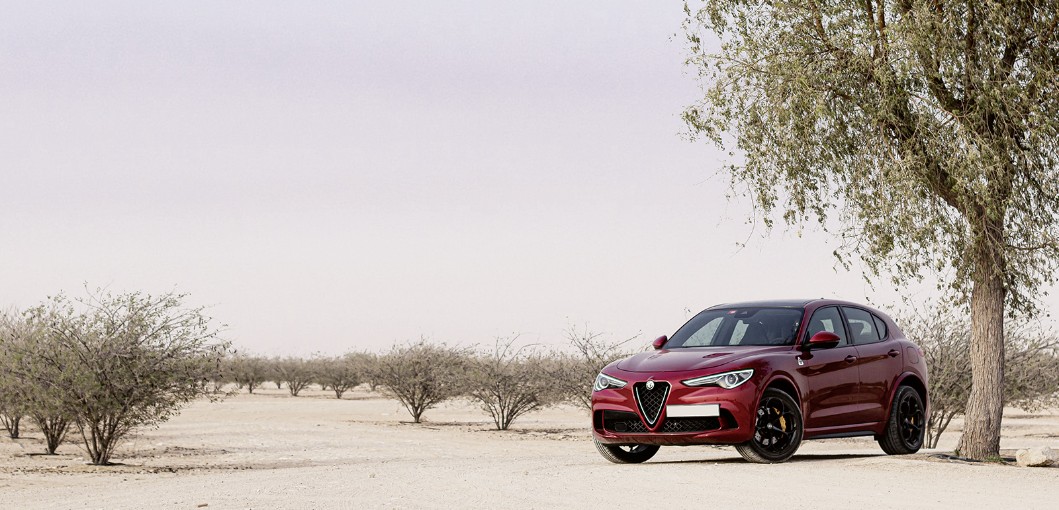 I also love how precise the steering is. This SUV performs like a small sports car. I love the fact that it has CarPlay, which really should be a feature in every new car. Why waste money on developing your own all-singing, all-dancing infotainment system? More often than not drivers prefer to connect their phone and use apps they're familiar with to listen to music and navigate.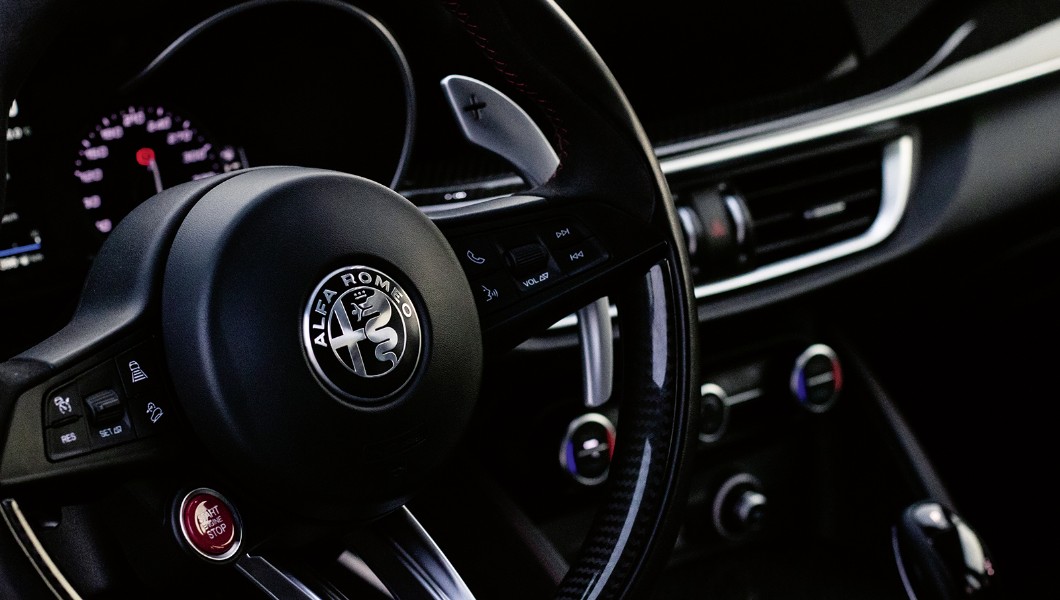 There's a lot to love. I love the brakes on this car and I love the fact it has an evenly split 50-50 weight distribution, using a clever blend of steel, carbon fibre and aluminium to keep the overall weight down. I love the torque vectoring that makes sure you're always getting the best out of the car when cornering. I love the 2.9-litre, V6, bi-turbo charged engine that gives you so much punch (510 bhp) when you're pressing the noisy pedal, which 
also makes those quad exhausts pop and sing.
Driving the Stevlio Quadrifoglio, you're at one with the car. When you're being a little more restrained, the engine will deactivate three cylinders to save fuel, taking you a lot further on your journey. When I first entered the car, the dash information told me I had 740 kilometres until my tank would be empty – that's a fair distance.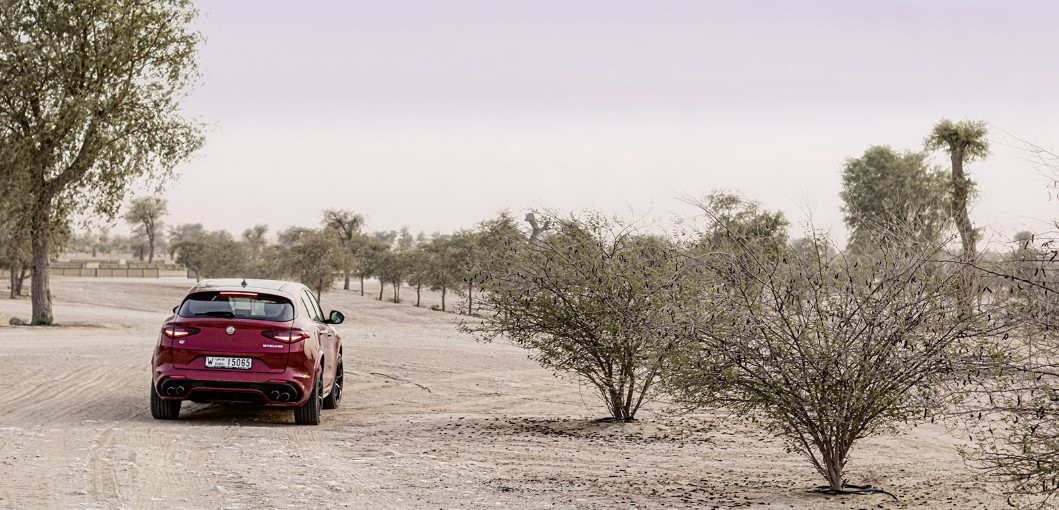 I also love the driving experience. When you're invoking the racing spirit of the Quadrifoglio badge, the car genuinely makes you feel alive and brings a smile to your face.
This racing spirit leads me on to a number of things I don't like so much about the Alfa Romeo Stelvio Quadrifoglio. As great as this car is at peak performance, it pushes you towards never using it. I feel Alfa may have taken the 'Sports' part of Sports Utility Vehicle a little too far. To fully appreciate the Stelvio Quadrrifoglio you need to put it into 'race' mode. As with most race modes in sports cars, this turns off the stability control.
Yes, you can argue that you risk your life every time you get behind the wheel of any car, but why, in a car that has an engine and steering as good as this one, would you force people to enjoy it without stability control? We aren't all as talented as Enzo Ferrari behind the wheel, but still want to enjoy a car that has a Ferrari engine. It seems as though this car comes with an ego: if you're not good enough to race then you can't enjoy what I have to offer.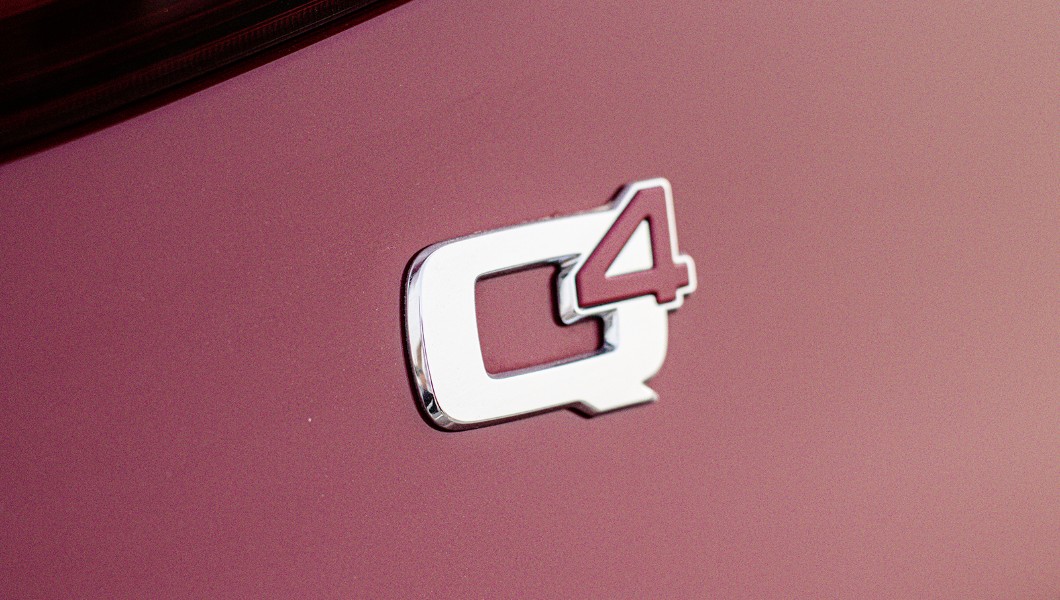 There are other complaints too: I don't like how the optional extra Sparco racing seats are too hard for when you want to venture off road, and I dislike the noise the wind makes around the wing mirrors when driving on the highway. I also don't enjoy the fact you can't make an individual driving profile that would allow you to have the great sounding exhaust you get in race mode, while having nice soft suspension and the traction control turned on. I also don't particularly like how light the steering wheel is. In 'race mode' it's slightly stiffer, but in other modes it's just far too light for me.
The interior? It's certainly functional. It's not going to wow you, but it's ergonomic and easy to navigate. Simple and effective. My biggest issue was finding the start/stop button, which turns out to be on the steering wheel, just like a Ferrari. Sometimes you simply can't see things right in front of you.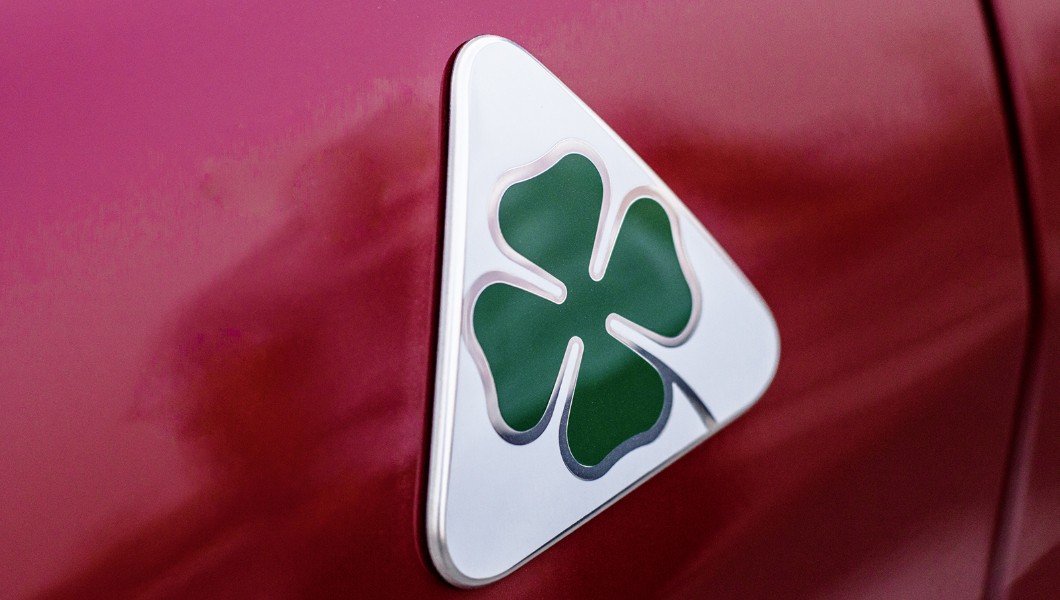 Being a bit of a boy-racer at heart, I was very surprised how much I enjoyed this car. In race mode I doubt there's an SUV out there that could capture my heart as much as the Stelvio Quadrifoglio did; the sound of those exhausts, that fantastic engine giving you power and torque all over the rev band. With every bend you attack, that little voice in the back of your head reminding you that there's no computer helping you stay on the road, it's all down to you. This is the car's greatest strength and weakness. While I would and have loved driving this car, needing to take an unnecessary risk to get the best of it could be a big turn off for potential buyers. This car has so many attributes that make it the near perfect SUV, so maybe it will be the perfect choice for you.
Nuts & Bolts:
Engine: 2.9-litre V6 bi-turbo engine
0-100 kph: 3.8 seconds
max power: 510 bhp
Price: AED 400,000-450,000
(US $109,000-$122,500)