Usually – and let's be truthful – if someone tells you they drive a Porsche and it isn't a 911, you tend to not be as invested in the topic. If I'm honest, I also felt like this when I was told I'd be driving a new 718. When I discovered the 718 is, in fact, a Cayman, the so-called stepping stone to the 911, I felt a little disheartened, until I delved a little deeper into why this new Cayman bears the number 718.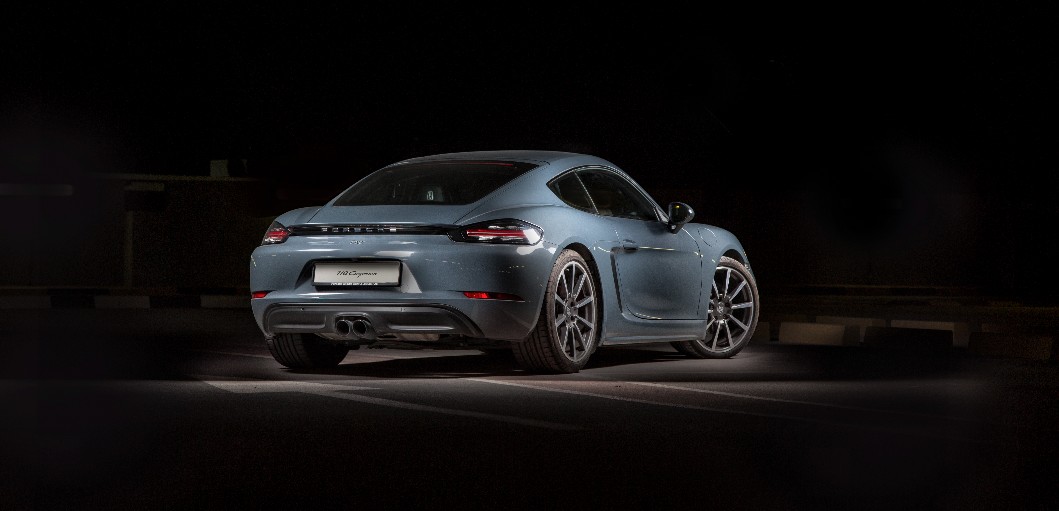 Porsche's all-new Cayman is an all-improved model. It's got sharper lines, more horsepower (350bhp) and the 911 was kind enough to let it borrow a few bits and pieces, all of which put the numbers of the Cayman closer than ever to its big brother. However, the new Cayman has lost a couple cylinders and replaced them with a turbo. For some reason, this seems to be the major focus of this car, because it's drastically altered how it sounds when compared to the naturally aspirated six-cylinder 2016 model.
The fact that this Cayman is now lighter, more agile, more fuel efficient and more powerful (it'll get you from 0-100kph in 4.0 seconds with Sports+ engaged) gets quickly brushed under the proverbial rug because it doesn't sound as good as the previous model.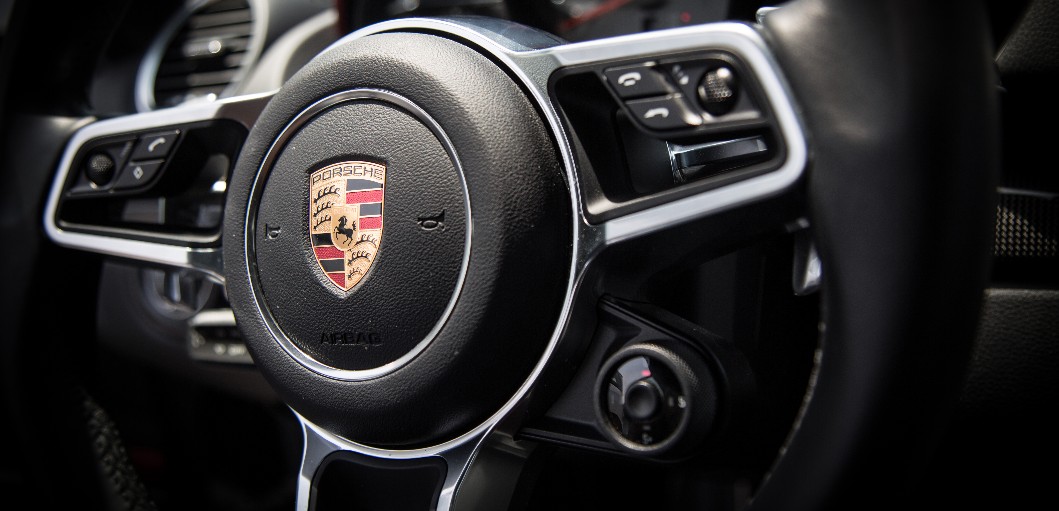 Let's be clear, I'm a sucker for acoustics. All sports cars should sound good. To quote Chris Harris from a recent Top Gear episode, "The sound is the soul of a sports car". I wholeheartedly agree. However, I do not agree that the 718 Cayman S should be dismissed so quickly because it sounds different. This is no longer a Cayman, this is a 718. It has its own sound and its own soul. And if you ask me, it sounds pretty good.
From the moment you start this mid-engine gem you get a lovely little grunt from the dual exhausts, and functionally, the Cayman S is very comfortable. It's a well-refined sports car. You have all the usual bells and whistles: Sat Nav, Bluetooth, great speakers, and power mirrors which I discovered you can fold in by keeping your thumb on the door handle when locking the vehicle – though I was leaning against the car at the time so it wasn't really my thumb that found out. It's simple, intuitive and elegant. The bucket leather seats hug you in all the right places, and I particularly like the small dial on the steering wheel used to change the car's character (Normal, Sports, Sports+). Even the car's warning "dings" are more "Excuse me, sir" than the usual "STOP DOING THAT!" racket emanating from most vehicles.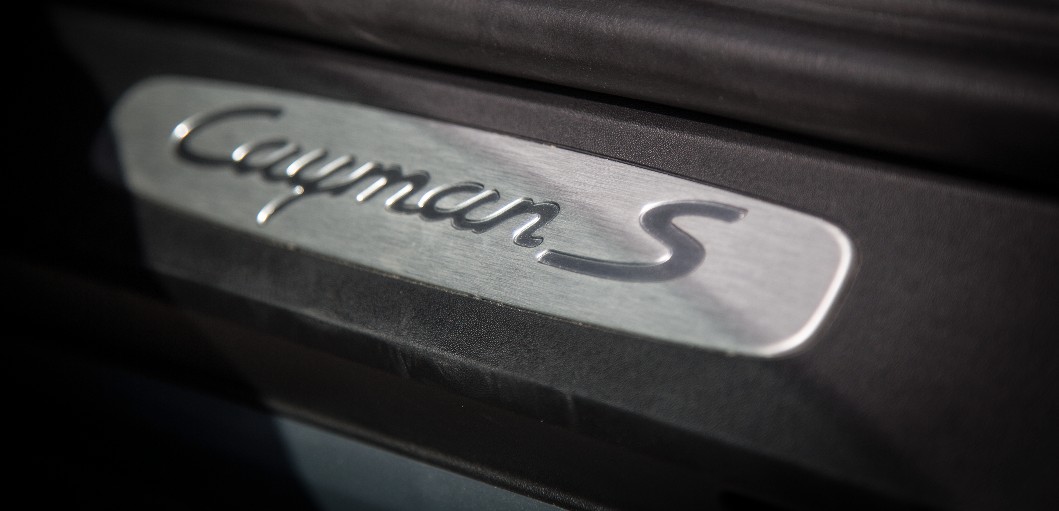 On the road, the 718 is a dream. The mid-engine placement gives you great balance and poise around any corner. There is a good amount of torque all over the rev band. If I owned this car, I fear I'd be collecting a lot of speeding fines, for even a gentle depress of the accelerator will see you hit the speed limit.
The 718 is fun when you want to get from A to B a little quicker than usual, and in "drive" mode it's also quiet enough (even with those 20" rims) so that you can have a pleasant and comfortable drive from A to B and from C to D. All in all, if you're in the market for a sports car in this price range, I doubt you'll find a more competent vehicle than this one. It's iconic, drives incredibly well, and if I'm honest – I'd really like to tell people I drive a 718.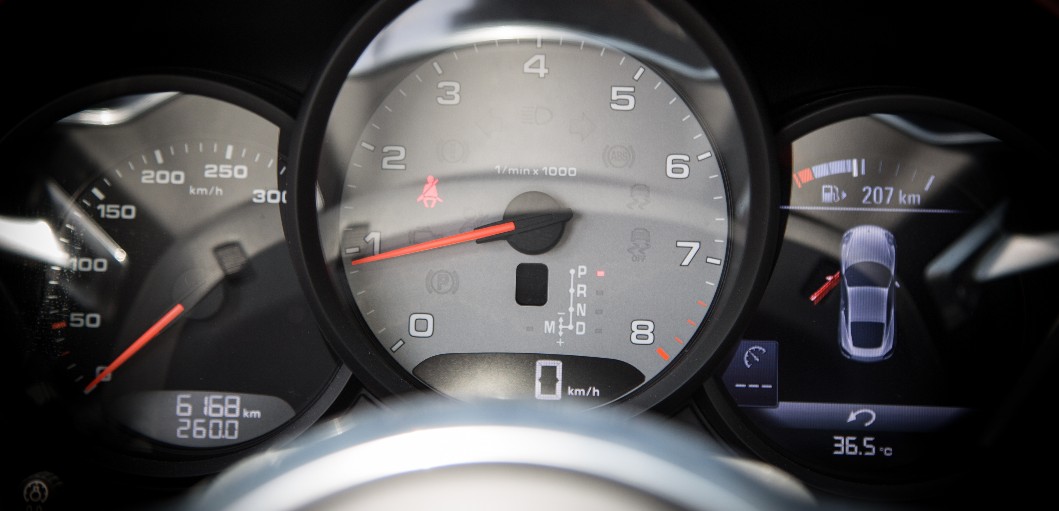 ---
Nuts & bolts:
Engine: 2.5 Litre 4 cylinder turbo
0-100 kph: 4.4 secs
Max power: 350 bhp
Transmission: 7-speed PDK
Top speed: 285 kph
Price: Reviewed model AED313,310 (US$85,312)