Having previously experienced both the Audi TTS (impressive) and S5 (disappointing) I was keen to get behind the wheel of an RS model for quite some time. Enter the RS3. It's a car that's not going to turn heads for its looks, which isn't to say it's an ugly car – far from it. It's a great looking sedan with plenty power and poise, sheathed in an unassuming body that offers hints to the performance it's capable of. The slightly flared wheel arches, a hint of aggression in the grill, an almost non-existent spoiler and those large twin tail pipes are all subtle clues as to what this car can do, and the 19" aluminium alloy wheels are a nice added bonus.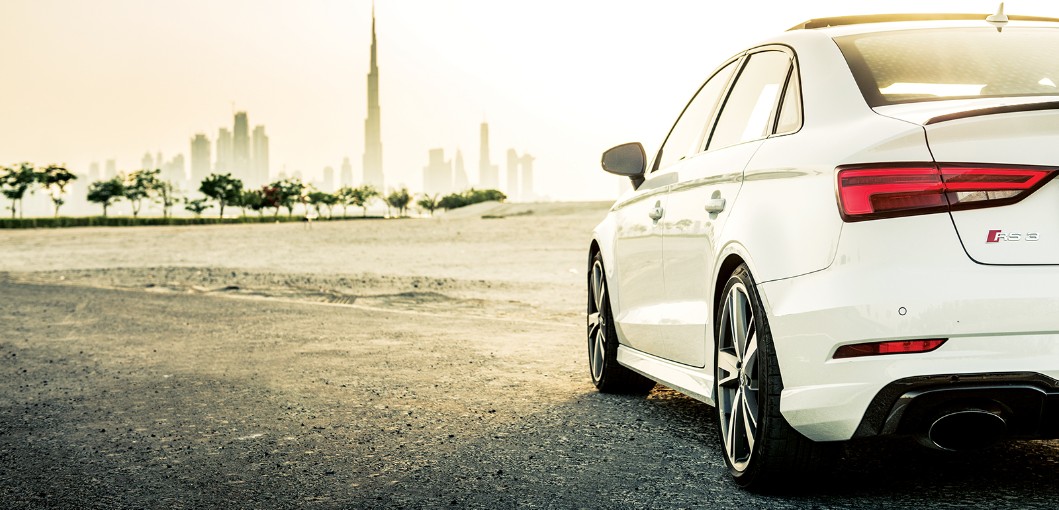 Inside, you're presented with that high quality Audi finish, which for their most hardcore sports series, surprisingly doesn't scream "go fast, this is a sports car!" On the contrary, it's all quite dignified, again offering glimpses of the vehicle's sporting calibre; the red stitching in the seats and seatbelts, and the red lines around the air vents a small sporty get lever are all nice touches.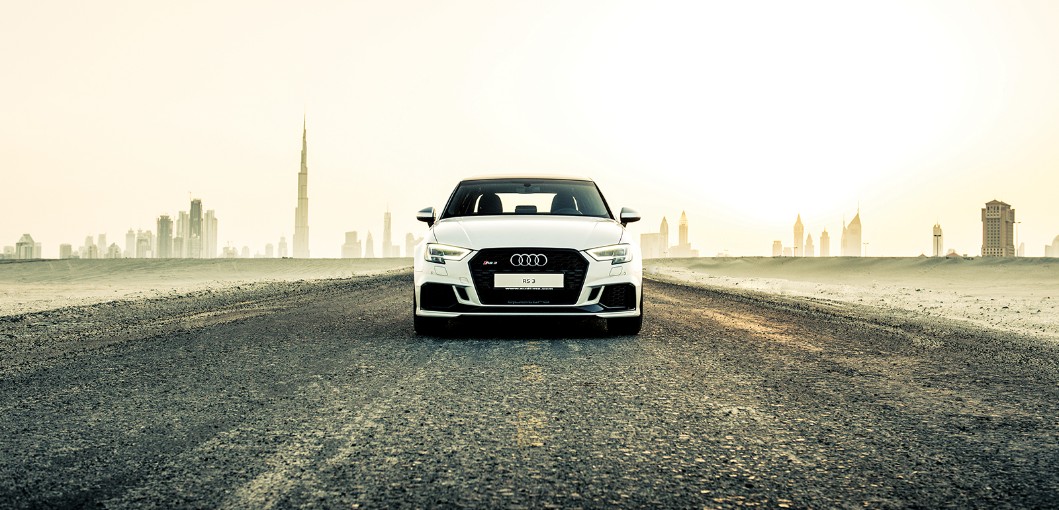 The RS3 features a digital dash, something that's common across vehicles within the VW group. I'm not a fan of these new digital displays, however it does everything it needs to do with no issues, being simple to navigate and the digits are easy to read at a glance. Having such a clear and large digital display, I struggle to see the need for a small screen that pops out of the centre console. It spoils the aesthetic of the cabin and isn't a touch screen so requires input via a jog with a touchpad. If the steering wheel is on the left, you'd best be right-handed to etch out letters using the touch pad (which I'm not). The AI system does it's best to guess what letter you're trying to scribble and, in all fairness, it was correct 85% of the time.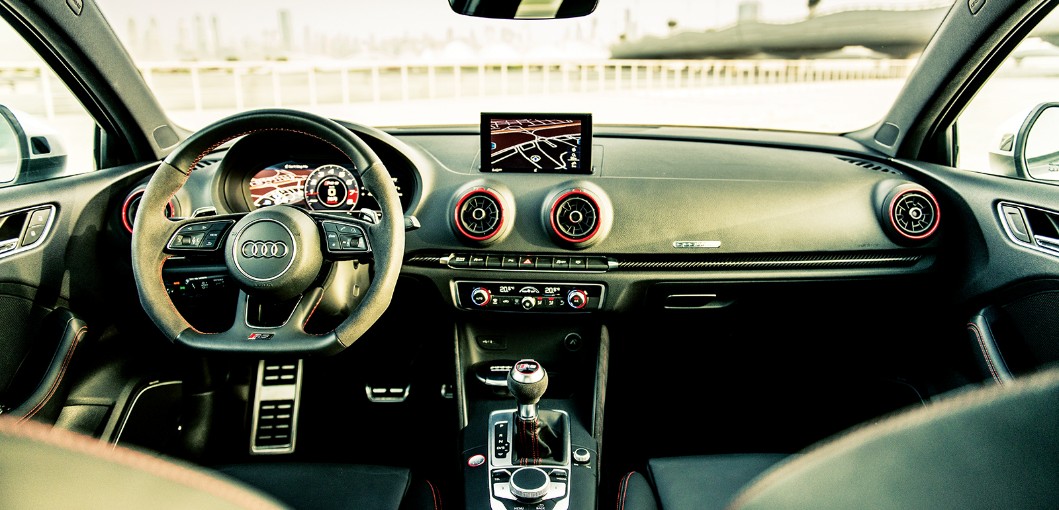 When it comes to sound, the Bang and Olufsen optional speakers are fantastic, featuring a separate subwoofer that really rattles the fillings when you turn it up. And for many petrol heads, the mere press of the start button will have you very excited about this car. The growl and pop of the exhaust is so unexpected and a pleasure to listen to and this discreet looking sedan has a very vocal "hello".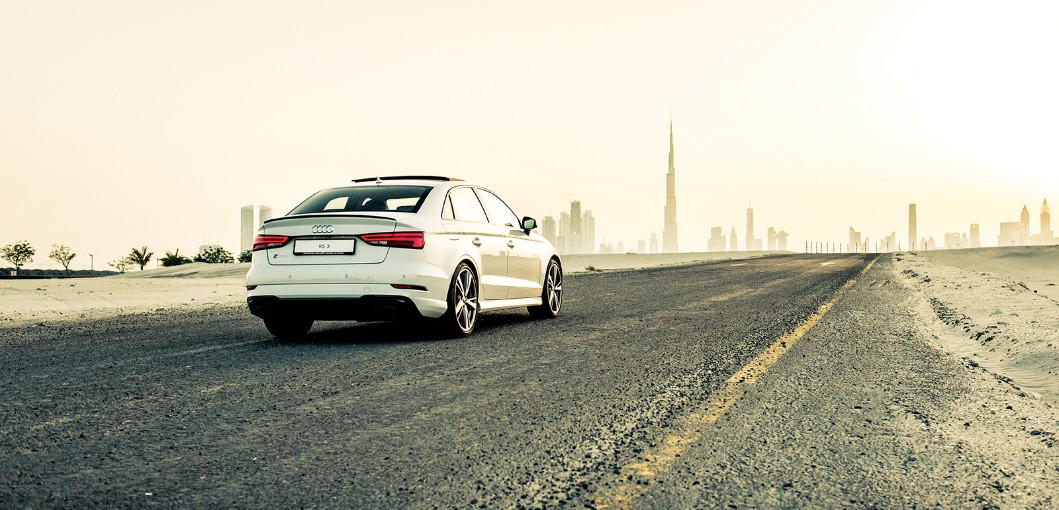 Out on the road the car is a dream to drive. I've been lucky enough to get behind the wheel of numerous cars over the years and very few make you feel 'at home' within the first five minutes of drive time but the Audi RS3 succeeded in doing so. Within mere moments you'll feel confident enough to put your foot down (within the speed limits of course) and not worry about losing control with that 400bhp being sent to all four wheels.
The steering is nimble and precise. Around corners there's very little body roll, encouraging you to attack bends, and I felt I was often encouraged to press that noisy pedal in the RS3, encountering bundles or torque and acceleration quicker than most cars you'll come across on the road.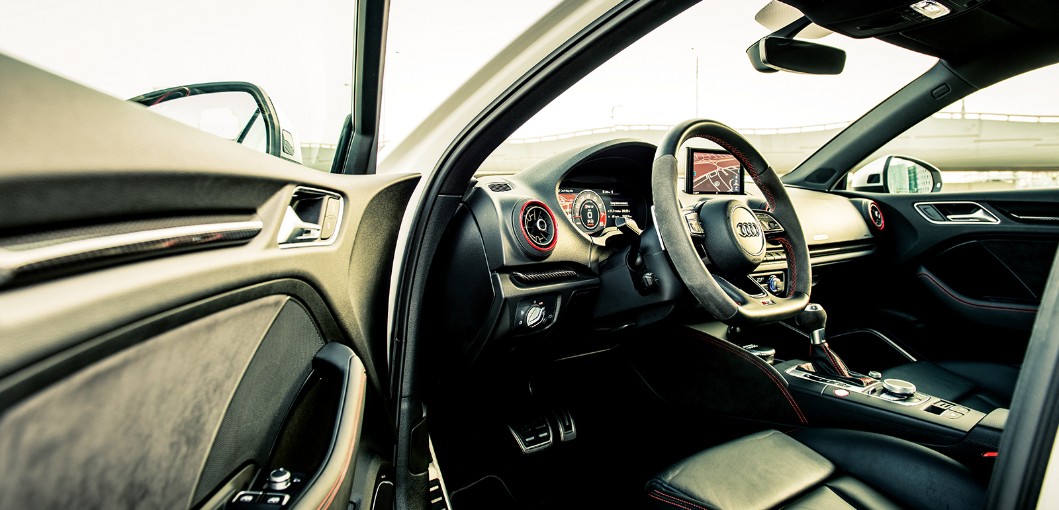 In the cabin it's a very comfortable, refined and spacious experience. It's not the biggest car on the road yet you'll fit four adults and a good amount of shopping in without someone in the back chewing on their knees for the journey. If anything I'd argue it's possibly a bit too polished in the cabin. Those exquisite exhaust notes seem muted and unless you put a window down you'll struggle to hear them in all their glory.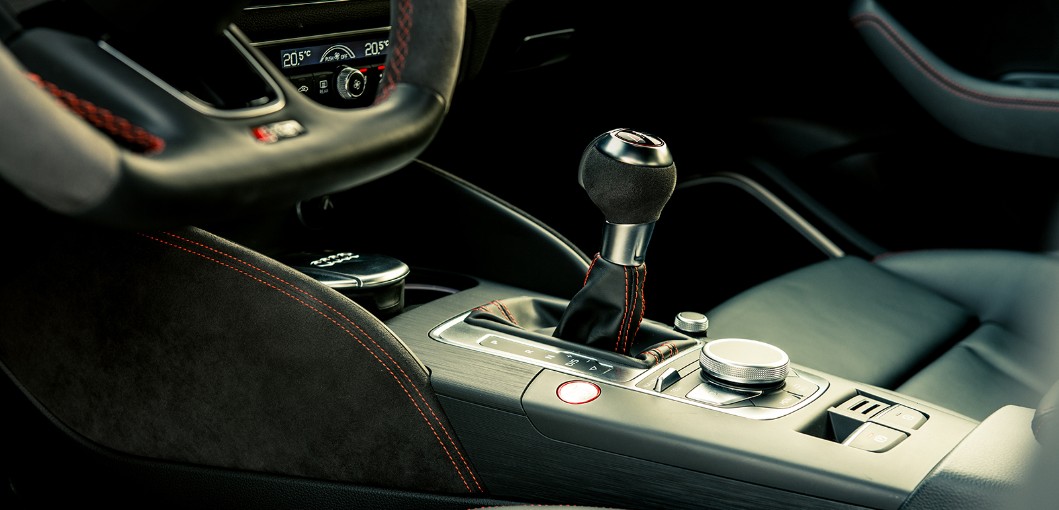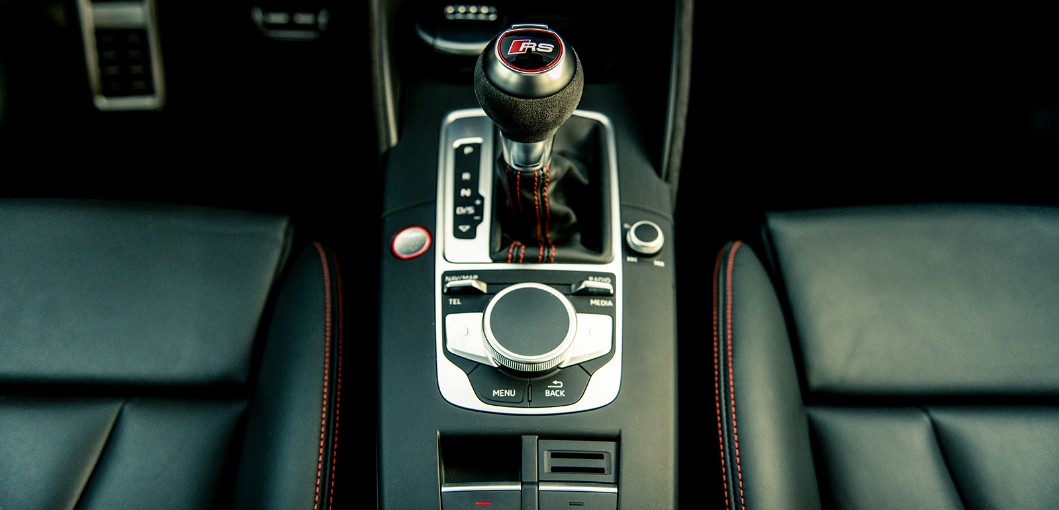 Would I recommend you buy one of these? Yes, it does everything you want from a sporty number while giving you a refined luxurious feel. This car can do it all. If you're 20-something and single, looking for a fun fast car and to blast your music loud, this will tick the box. Alternatively, if you're after a family car, the RS3 has space for a couple car seats and a good deal of shopping, with decent fuel consumption, even when driving aggressively.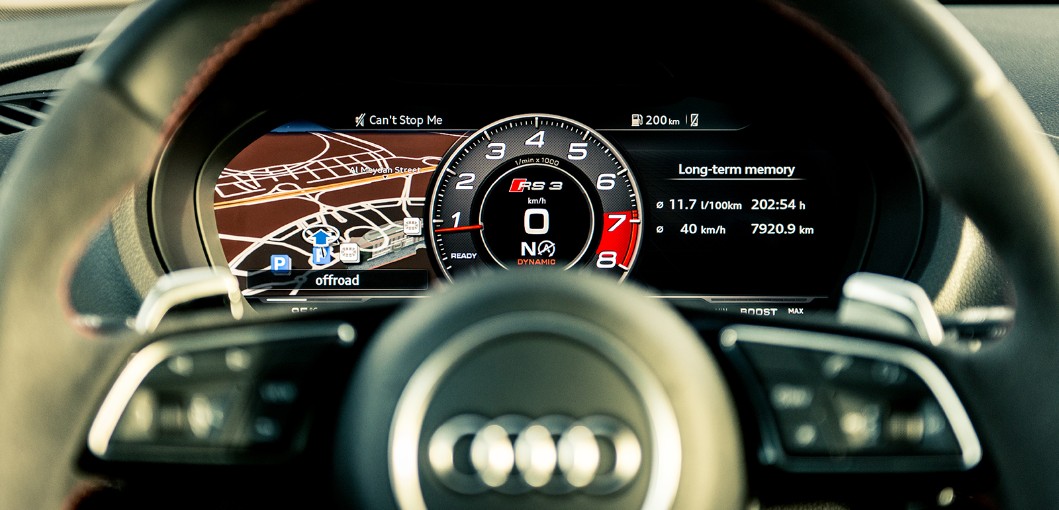 As with every car nothing is perfect. The great sports exhaust is a little quiet in the cabin for my liking, the ride is a little high for a sporty model and the steering is also a little on the light side – just small nit picks on what is a really great car. The icing on the cake? You'll love looking at peoples faces as you start up your RS3 and power past them on the roads. This car really is a wolf in sheep's clothing.
NUTS & BOLTS:
Engine: 2.5L
0-100 KPH: 4.1 seconds
Max Power: 400 bhp
Price: Startring from AED 227,400 (US $61,192)