I have always believed that Maserati's Quattroporte range were cars you should be driven in and not drive. After a few days with the Maserati Quattroporte GTS GranLusso, I stand corrected. Whether you're stuck in traffic, or embarking on an epic road trip, I highly recommend sitting behind the wheel and not in the back.
Externally, the Maserati Quattroporte GTS GranLusso doesn't turn too many heads; it's a large, understated saloon after all. This is in stark contrast to other Italian luxury marques which present cars that seem to look more and more like fighter jets each year. If it wasn't for the large grill featuring the Maserati trident at the front and the quad exhausts at the back, there's very little that tells other road users this car is something special.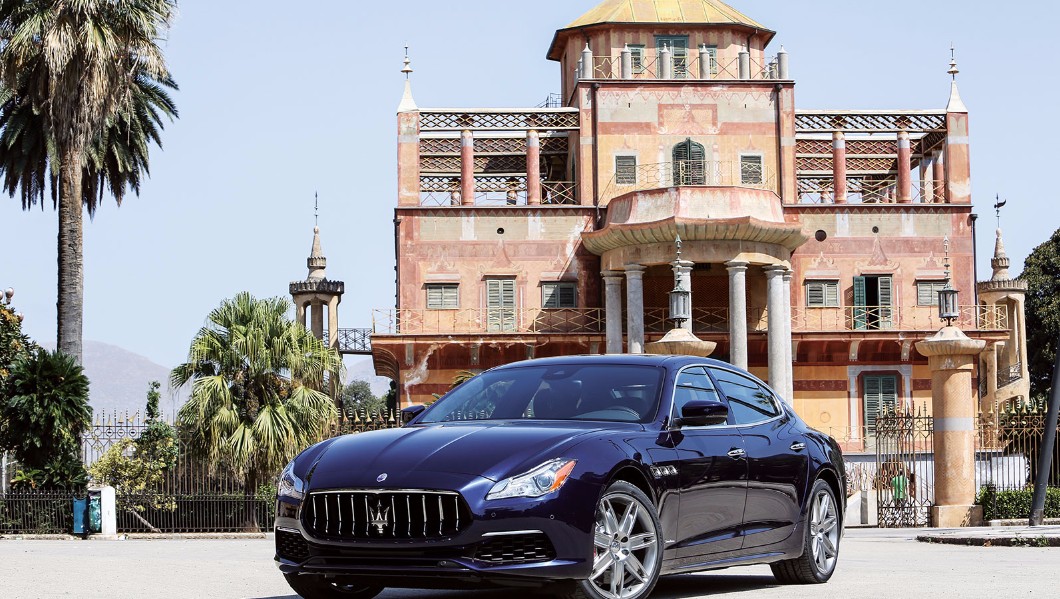 Once you open the door, the GranLusso starts to shine. You're presented with beautiful full premium leather seats, but if you want a little extra luxury for your posterior, you can upgrade to a patented silk fabric courtesy of Ermenegildo Zegna. As you'd expect, the driver seat is fully electronic and can be adjusted in multiple directions. Personalised settings can be saved for multiple drivers, and the seats hold you in place with a gentle caress rather than a firm hug.
Driver position set, mirrors adjusted, it's time to start up the 3.8-litre V8 twin-turbo sat just in front of the driver's seat. Push the start button and those exhausts burble into life. I immediately reach for the button on the center console that says sport, push it, and listen to the exhausts go from a whisper to a pleasant hum.
The last thing I like to do before moving away is to connect my phone to the car's infotainment system. This Maserti features a new high-resolution 8.4-inch capacitive touch screen, which is extremely easy and intuitive to use; my phone was connected within seconds. Now I just need to decide whether to turn up my playlist coming through the premium Bowers & Wilkins 15-speaker surround system, or enjoy the sound of those quad exhausts as I hit the open road.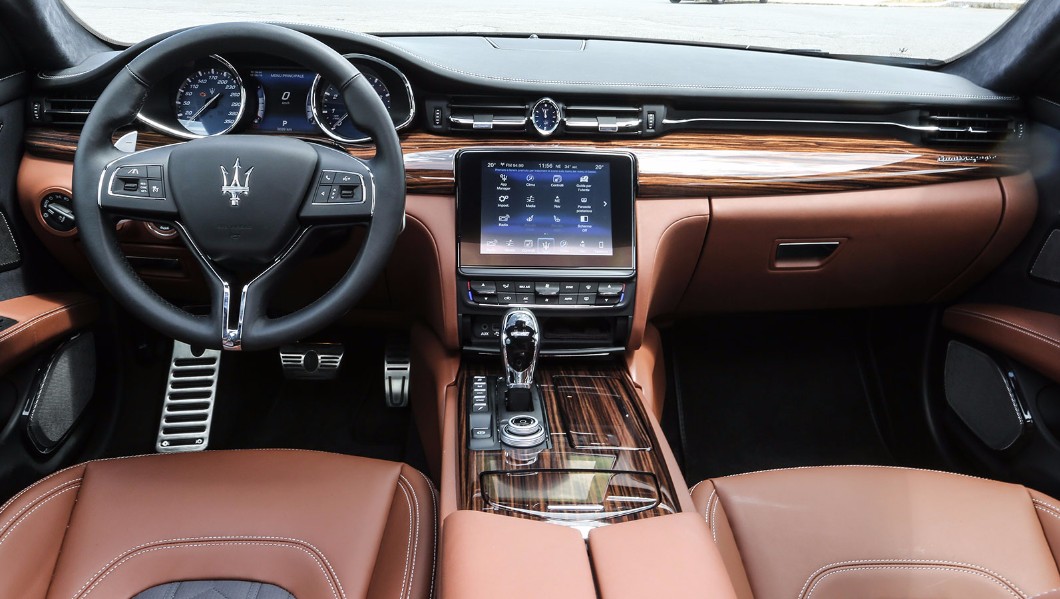 As I reverse the car out of its parking spot I discover this Maserati has the surround view camera (coupled with a standard reverse camera), which provides a birds-eye view of your vehicle displaying the space and obstacles around you. Every car should implement this technology; never again will people park skew or too close to the lines so others can't get in and out of their vehicles.
For this inaugural drive, I keep the music down low so I can hear what the car has to offer. As I get out on the highway, I slowly push my right foot to the floor. For a large car, the speed increases quickly. The V8 produces a very respectable 530bhp; it's not enough to throw your head back and hurtle you down the road, but that isn't the aim of this car. Thanks to the super smooth eight-speed gearbox, the power is applied in a timely and orderly fashion.
The front windscreen and rear window are both made from double-laminated acoustic glass, so the cabin is quiet when the windows are up, but you can still hear the sonorous exhausts sing. With all that horsepower underneath your right foot, you reach the speed limit soon after pressing the pedal down, and this is where the Maserati truly shines.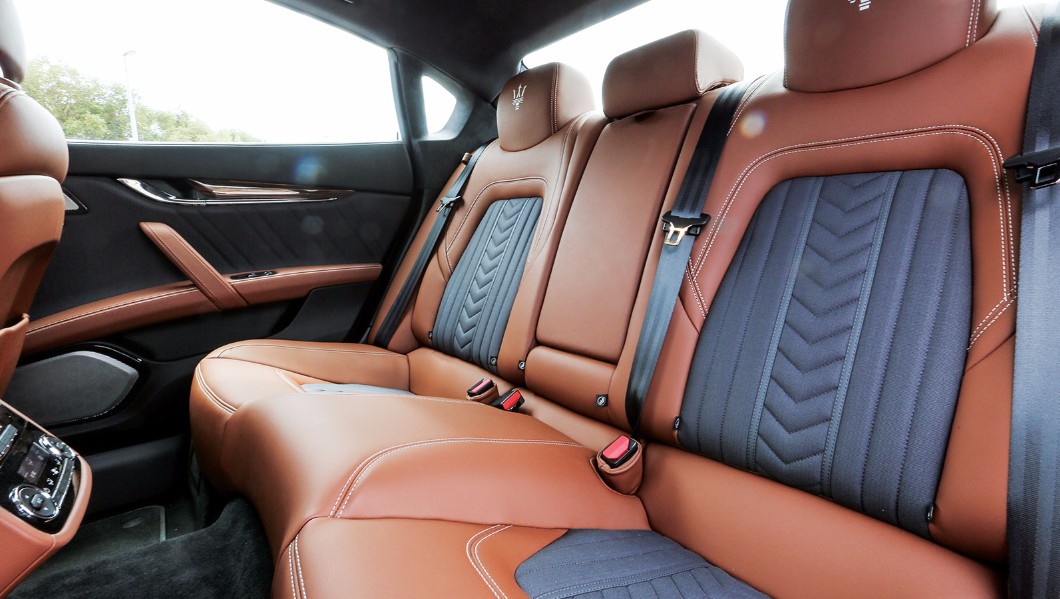 Cruising on the highway, the GTS is an extremely elegant ride. You never feel the need to take a firm stance with your right foot; rather, you just want to sit back and enjoy driving the car. I know, you're reading this and thinking 'why not just sit in the back if it's so comfortable?' Well, I'd recommend driving because all that power is there if you want to use it, so the ride is as smooth or assertive as you want it to be.
If you find yourself exploring the countryside and get to enjoy some winding roads, this car can handle them with aplomb. The steering is a little on the heavy side, but for a large car, it takes bends better than I expected. Extended cornering over the course of a long drive could result in a pair of very tired arms, but you'd have a lot of fun in the process.
I'd highly recommend the GranLusso for anyone with a family that likes to travel in comfort, but also have the option of darting down the road like you've been stung by a wasp if you need to. Maserati set out to provide incredible luxury with sporty performance; they've succeeded with the Quattroporte GTS GranLusso.
NUTS & BOLTS:
ENGINE: 3.8-litre V8 twin-turbo
0-100 KPH: 4.7 seconds
MAX POWER: 530bhp
TOP SPEED: 310kph
PRICE: Reviewed model AED579,000 (US$157,650)