Paying homage to the culture that has inspired many great artists over the past 1,400 years, Abu Dhabi Motors' has released a truly unique Rolls-Royce as an ode to the influence of Islamic art. The One-of-One Ghost Islamic Art, which has just arrived at Abu Dhabi Motors, encompasses the visual arts from culturally Islamic populations from the seventh century onwards.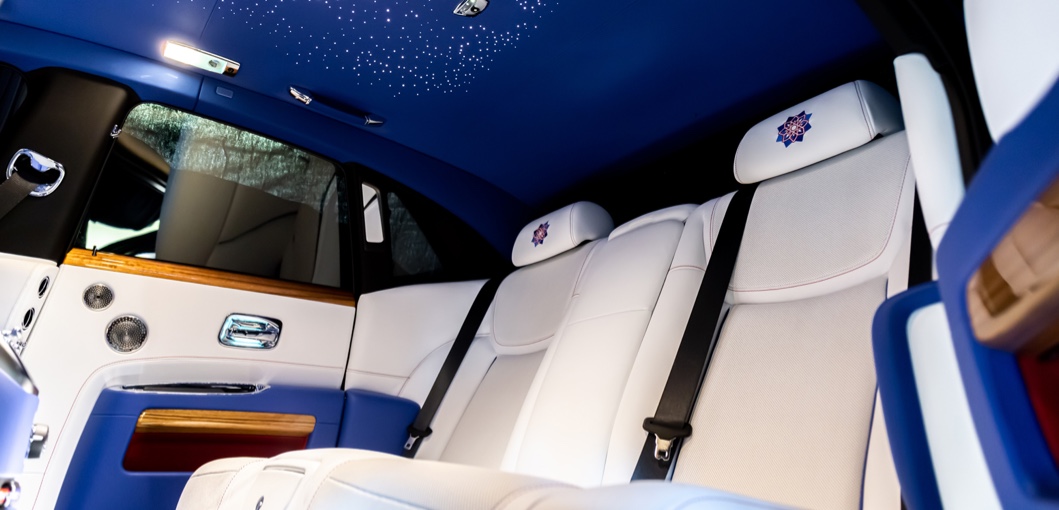 Drawing inspiration from centuries of rich heritage and art, the Bespoke Ghost reflects the beauty and diversity of the varied aspects of Islamic art, including woodwork, motifs, textiles and ceramics.
With the Bespoke Ghost, the artwork is encapsulated within a two-tone exterior in Arctic White and a bespoke 'Avus Blue, the interior features ornate elements, with a standout featuring being its Flower emblem that is embroidered onto each headrest, a first for Rolls-Royce - stitched in a trio of Cobalto Blue, Mugello Red and Arctic White tread.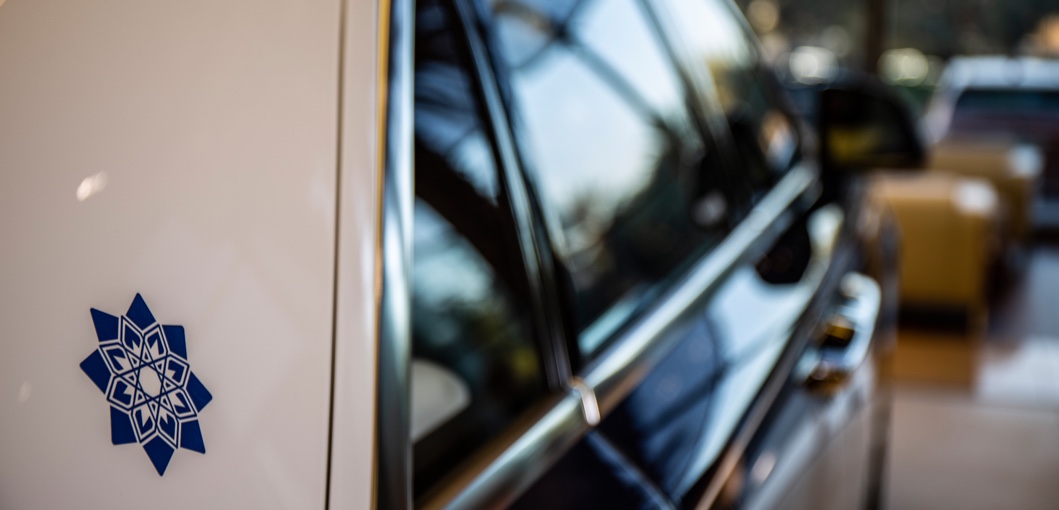 The headrests mirror the Starlight motif which dazzles above the driver during every 'Magic Carpet' journey, as a drive in a Rolls-Royce is affectionately referred to. Every detail of the car has been collated with synergy in mind, with each element complementing one another in color and style - all finished off with a signature treadplate signifying the nobility of the vehicle.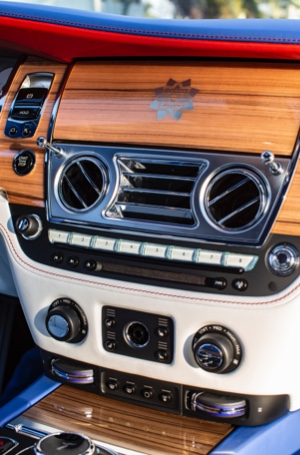 With only one bespoke Ghost Islamic Art available anywhere in the world, it really is a drive of a lifetime.