I'll admit it: years ago when SUV (Sports Utility Vehicles) started coming on the scene, I found myself asking, "Why?". If you want a sports car, why not buy a sports car? But as a car lover, I was looking forward to my first true SUV experience and what better way than to have the new Mercedes GLC43 AMG for a long weekend?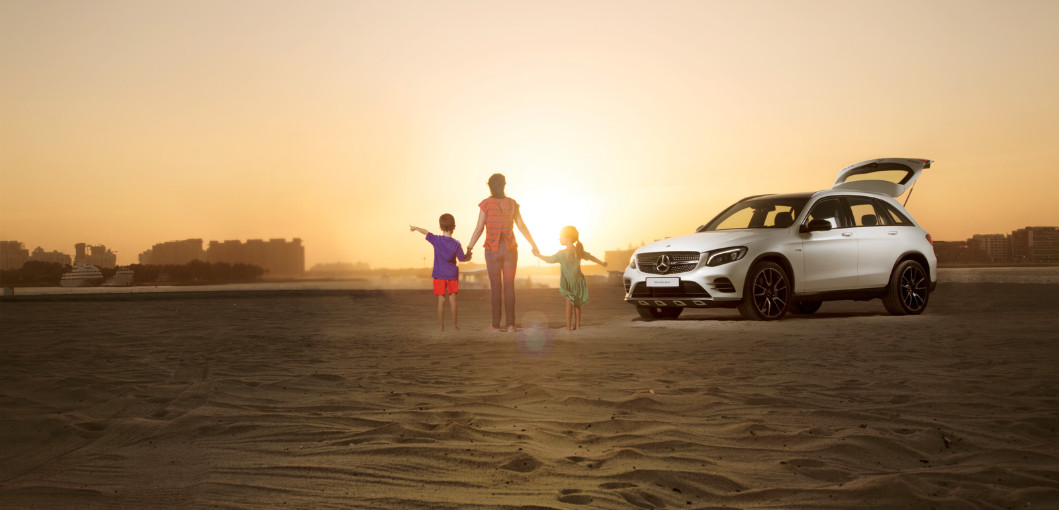 Upon meeting the Mercedes, the first thing I notice is its curves. It's not going to turn heads like a Ferrari or Lamborghini, but it's not supposed to. The Mercedes looks practical, however the AMG design touches give it a subtle, aggressive look. The 21", 5-twin spoke alloys look fantastic and really add to the sporty look (but do add to a bit of cabin noise on rougher older roads).
Speaking of the cabin, it screams luxury. The black leather seats are extremely comfortable. The AMG carbon fibre trim looks fantastic. I never thought a seatbelt colour would influence any review I write yet the red seatbelts inside the GLC43 AMG really add to what is already a very well polished interior.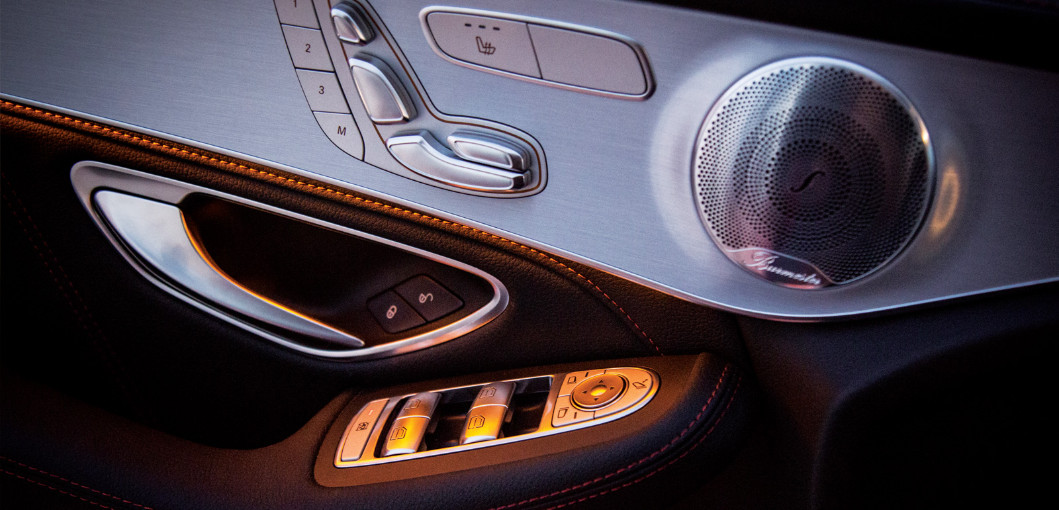 As well as being comfortable, the cabin is quiet – very quiet. When I initially get into the car, I press the start/stop button to bring the car to life and somehow ended up turning it off – I didn't even realise it was on. This is partly due to the excellent manufacturing and the heat and noise-insulating acoustic glass optional extra that my vehicle was fitted with.Admittedly, getting comfy behind the wheel takes a bit longer than in other cars. The GLC43 Mercedes AMG driver's seat is a two-year-old's dream and a parent's nightmare. There are so many buttons to press, I had to sit for a good five to 10 minutes to get myself accustomed to all the functions at my disposal – and then remember how to get to them.The combination of the touch pad and dial jog on the centre column is pretty cool, yet not that intuitive. Once you've been using it for an hour or so, it's actually quite simple. It's only the initial "now where was that and how do I do this?" stage that's a little frustrating.
Once I figure out what all the buttons, switches and swipes of the touch pad to press, I'm nearly set to go. I do experience some issues syncing my phone via Bluetooth, though this was due to a conflict with my iWatch. Once I turn my watch off, it syncs seamlessly. In any car, I like to test the stereo. This particular Mercedes GLC43 AMG is equipped with the Burmester Surround System, which I can honestly say, is incredible. I'm sure the system could easily drown out any sibling quarrels that could be occurring in the back seats.
So far, I'm loving my SUV experience and I've not even touched the accelerator. But this is a Mercedes boasting the iconic AMG badge – I really need to get this beast on the road. The SUV has four driving modes Eco, Comfort, Sports and Sports +, though since this is a SUV, it feels right to begin my experience in Sports mode.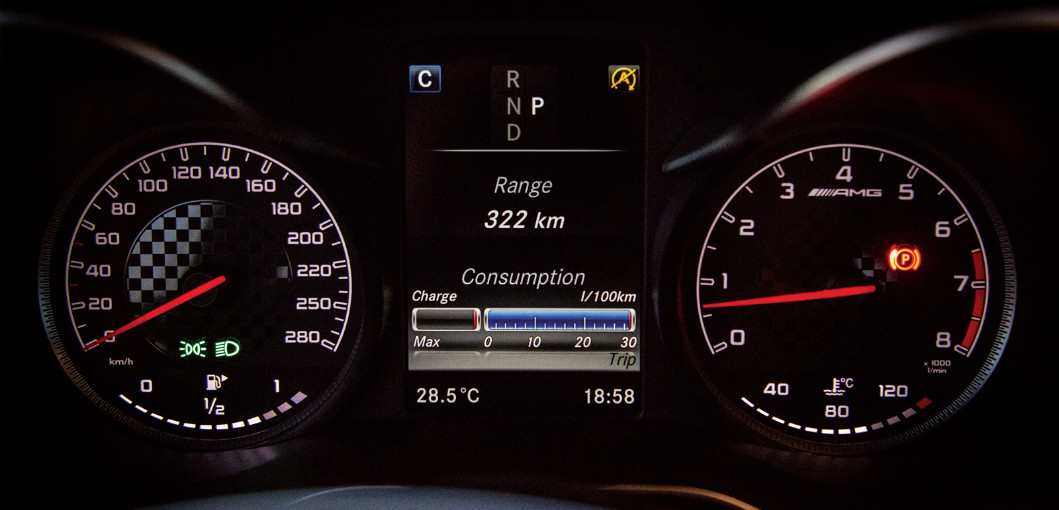 The Mercedes GLC43 AMG features a V6 Bi-turbo engine producing a very respectable 367hp. It's not a mind-boggling figure and some may think, "Well, it's a bigger car – that seems a little under-powered?" To that, I will say, my friends, this is an AMG. I don't think anything with an AMG badge has ever had to worry about power. This car shifts. Push the accelerator and the nine-speed auto transmission gets the car to squat and go. You'll get to 100km/h in 4.9 seconds. It'll get you around a bend at speed too. A bit of consumer advice: At lower speeds, it's best to put the car into Comfort mode as the aggressive gear changes in Sports or Sports + aren't the smoothest when negotiating quieter roads with speed bumps. I was surprised to discover the car doesn't feel too big either. You feel more like you're behind the wheel of a hot hatch. It really is a sporty little number. From inside you get a lovely rasp from the exhaust as you accelerate to 100km/h. For a "bigger" car, it can be a lot of fun to drive.
After my first weekend driving an SUV, I finally get it. For the sports car fanatic whose wife has demanded a bigger car due to an expanding family, this is a great vehicle. You can fit in the kids, the dogs, all the toys and the weekly shop, cruise home and then pop out on your own and rocket along like you've been stung by a wasp.
---
NUTS & BOLTS:
Engine: V6
0-100 kph: 4.9 secs
Max power: 367 bhp
Transmission: 9-speed Automatic

Top speed: 250 kph
Price: Reviewed model AED293,420 (US$80,000)