I'll confess, I'm not exactly a member of any SUV fan clubs. Bigger isn't always better, they're slower than a normal car and they definitely don't have the grit and determination of a true 4x4 can do. But could the new Range Rover Velar change my mind?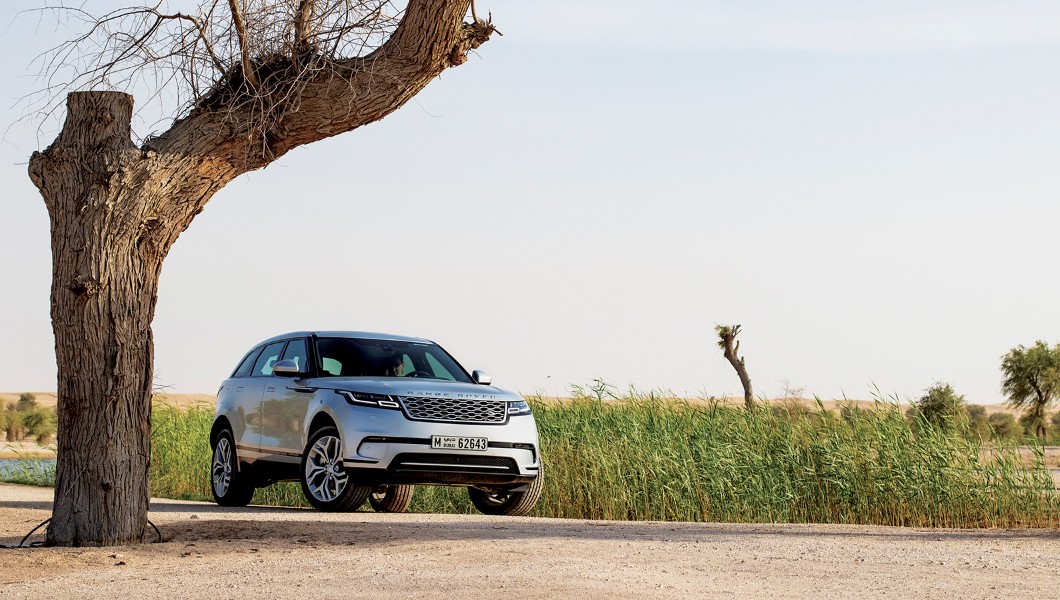 The luxury SUV was born in 1970 when Land Rover launched the original Range Rover, and almost half a century later that spirit of innovation continues with the introduction of the fourth member of the Range Rover family. If you feel the Evoque is a tad small and the Range Rover Sport it a bit too big then the Velar is for you. Even I can't deny the Velar is a fantastic looking car. The large grill, flush door handles, sleek lights and large wheels come together to create an incredibly well designed car. In fact, the Velar was deemed to be so aesthetically pleasing it was actually revealed at the Design Museum in London.
The sleek exterior ticks all the smile boxes and the inside does follows suit. The dash and infotainment system is incredibly comprehensive, with multiple digital displays; immediately in front of you there's a customisable digital display, where you can cycle through looking at one dial, or two, the whole sat nav map, vehicle information, and so on. To your right there are two 10-inch HD Touch Duo Pro screens that do look very pretty indeed and are a joy to use. Easy to navigate, they really are 'touch' screens. Some infotainment screens require more of an aggressive and prolonged finger press, but in the velar the lightest touch is all you need. That said, these beautiful displays do come at a cost.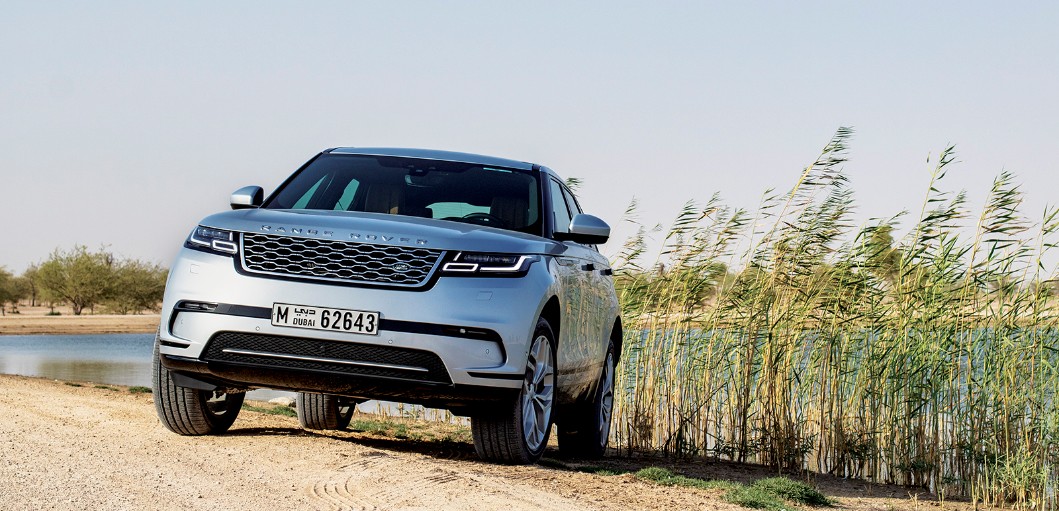 When you've been using for phone for a while and look at it covered in finger dots and smudged swipes you'll find yourself trying to buff it with your sleeve more often than you'd prefer. The screens have the same downfall. When clean, they look dazzling but after a few adjustments of the AC, altering the car's performance (dynamic, comfort, off-road, etc.), turning the seat massage feature on and off, you'll find yourself looking for a bit of cloth.
There's plenty of headroom inside, even though the cabin does feel a bit small for a car of this heft. The relatively small door windows made me feel like I was driving a far smaller car than the Velar, which can be remedied. If you tap the button to open the fabric roof, revealing the panoramic glass roof, it really opens up the cabin and let's the light stream in, but it might be a little hot with the midday sun beating down. The rear also has sufficient space for three people, though not three child suits if you happened to require that configuration.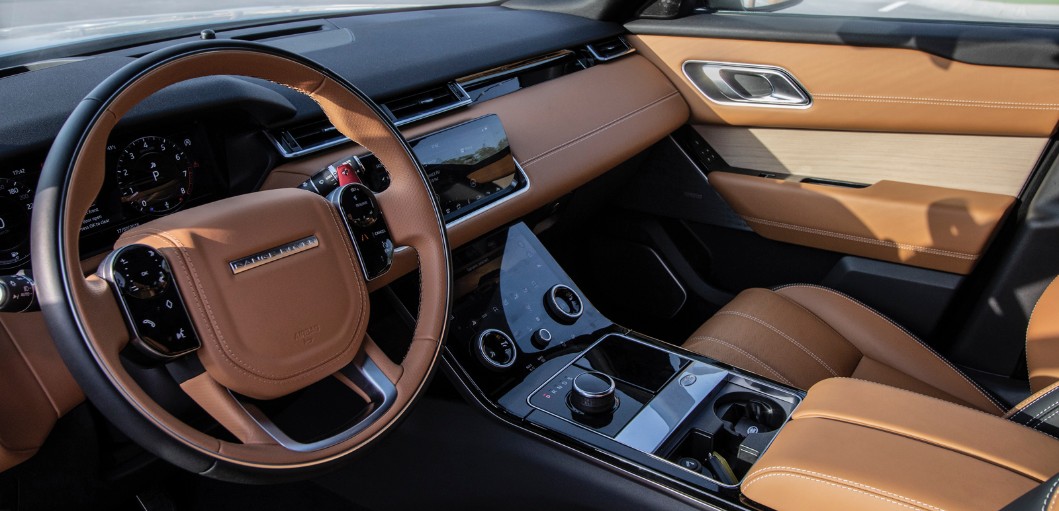 Out on the road the Velar performs as expected. The 3.0-litre V6 375BHP provides enough punch and gets you from 0-100kph in 5.7 seconds. With its looks and comfort inside the Velar is a car for cruising the streets and was a pleasure to simply drive with the air-conditioned seats turned up to the max setting and listen to music. The 1,600W Meridian Signature Sound System is an absolute delight to listen to – it's been a long time since I've got into a car looking forward to listening to music more than how entertaining the drive will be.
The overall SUV experience turned out to be much better than I'd cynically anticipated. Range Rover is known for their vehicles being able to tackle all kinds of terrain, and this being a SUV, I don't think I'd be doing the review justice without a little bit of off-road experience. So I pulled off the highway, quickly select the 'sand' setting and made my way into the endless yellowy beige stuff. The Velar digital display keeps you up-to-date on how the differential is working to give you maximum grip etc. As we easily navigate a small bit of sand and enter on to gravel, a quick tap on one of the screens and the car is now tuned for rougher terrain – another bonus point for the Velar. While it glided over the rough road, I'm not about to claim this to be the ultimate off roader... however it's safe to say that if you need to take a short cut over a bit of soft or rough terrain this SUV can handle it.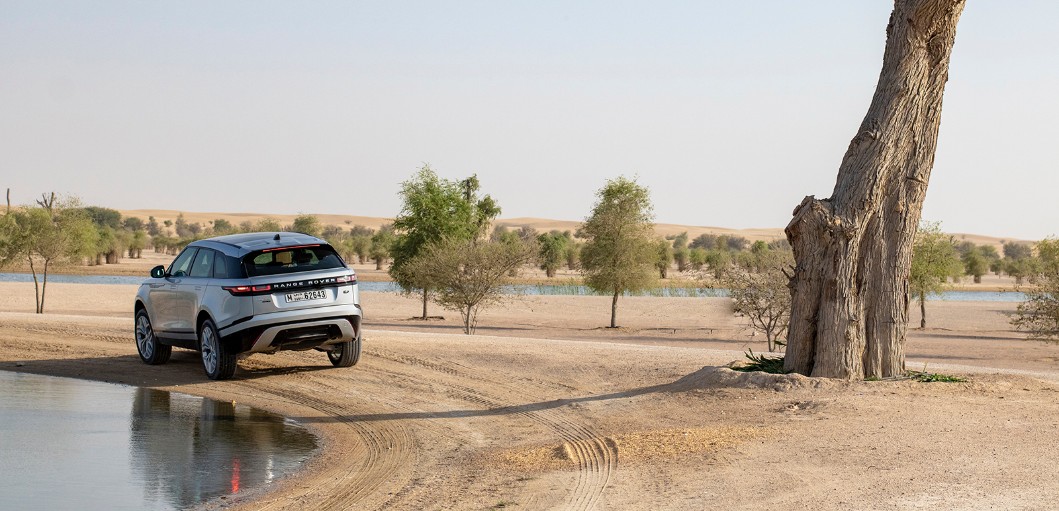 I enjoyed my time with the Range Rover Velar. Has it converted me to an SUV lover? No, but I'd be tempted to class the Velar as an LUV – a Luxury Utility Vehicle. As a tech lover, I found the four digital displays (digital dash, two touch screens on the centre column and a HUD on the windshield) to be overkill. It's perhaps an odd observation, but I found the indicator noise excessively loud. It often forced me to turn up the music. The speed camera approaching warning was also very invasive and had to be turned off. If I you leave it on I'd be surprised if you ever got another speeding fine, it's that impactful. All that's left to say? For a very luxurious and comfortable drive around town in a truly great looking car the Velar won't disappoint.
NUTS & BOLTS:
Engine: 3.0L V6
0-100 kph: 5.7 seconds
Max power: 375 bhp
Price: Starting from AED 246,400 (US $67,089)