A little under two years ago I was properly introduced to the Lamborghini family. I had the privilege of test-driving a fleet of Huracáns across the straight-shot desert roads from the Sultanate of Oman, back to the concrete jungle of Dubai. It didn't take the whole journey to discover that the iconic supercar was one of my all-time favourites. It ticked pretty much every box.
It's hardly surprising then that Huracán Performante piqued my interest. The car was being heaped with praise since it first rolled out of the Sant'Agata Bolognese HQ, but I couldn't image it being much better than the beloved Huracán.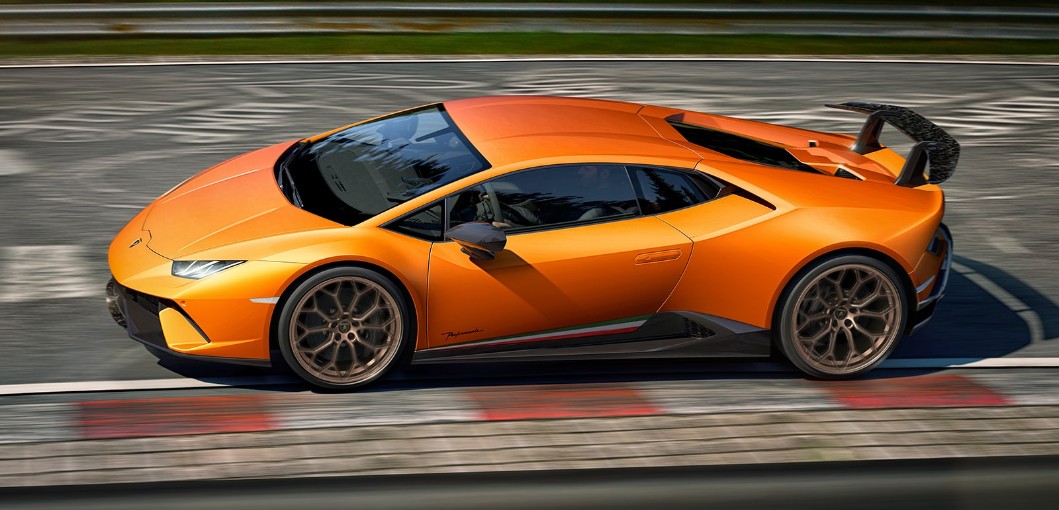 The difference? For starters, it's around 40KG lighter thanks to carbon composite being used on internal and external sections. They've also squeezed an extra 30bhp out of that truly sublime naturally aspirated V10 engine. Pirelli have even developed some new 'corsa' tyres just for this car. Essentially Lamborghini has added and subtracted various elements to give you a faster version of an already fast car. It all sounds a bit like a Huracán version 1.5 to me, rather than a whole new car that shares the name.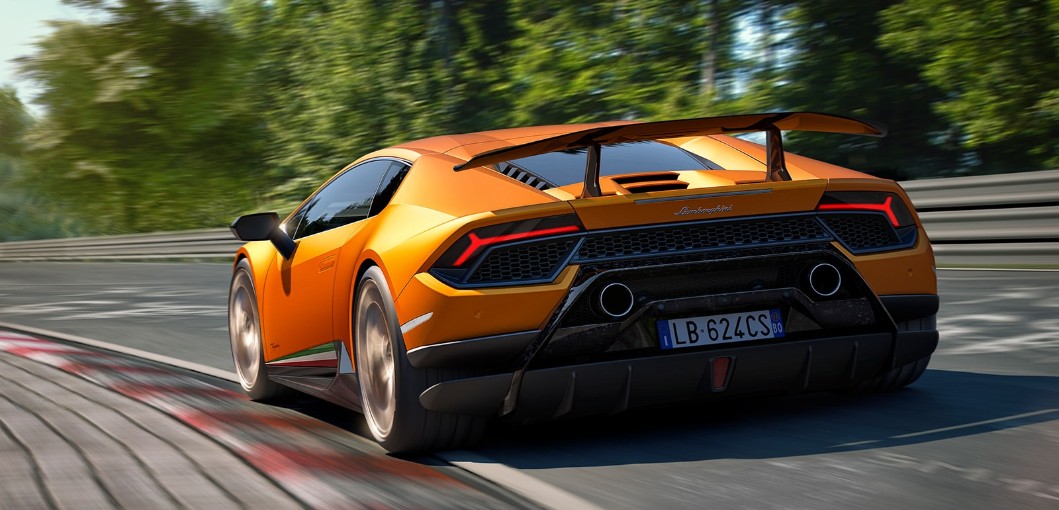 Seeing the car in person for the first time, the Performante immediately lets you know it's part of the family – yet somehow stands out as an individual. All the usual elegant sharp lines are present and the gold covering the engine (like the Super Trofeo race series) is a nice touch. The 'epsilon' pattern, synonymous with Lamborghini, is evident all over the vehicle, and you also get an impressive spoiler, which isn't just in place to make a visual statement – it's an integral part of what helps set the Performante apart from it's older sibling.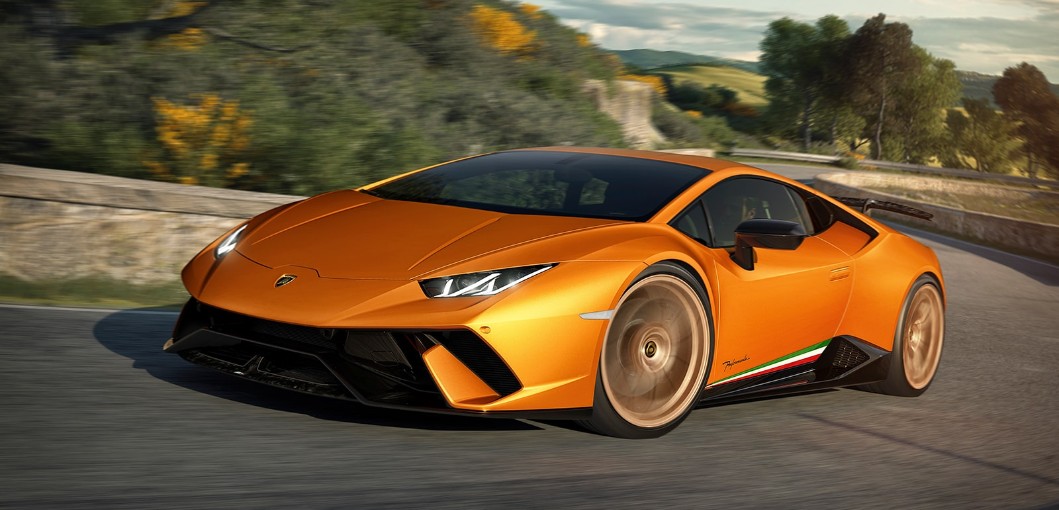 The spoiler (and front splitter) are made from Forged Composites and feature the innovative ALA (Lamborghini Active Aerodynamics) technology. Spoilers are nothing new on cars, super and hyper cars have been using hydraulic spoilers for years. You can see them on the Veyron, numerous McLarens, etc. However, the Performante uses a spoiler in a different way. The Huracán can activate its fancy aerodynamics system within 0.2 of a second, while old-fashioned hydraulic iterations take their precious time to deploy.
Also, the spoiler works in unison with the front splitter. Giving you far greater balance at speed, during turns and while braking. All these fancy aerodynamics worked like a dream when the Performante set a staggering lap time around the legendary Nüburgring in 6:52:01 (for the record, my best time on the Playstation is nine minutes flat).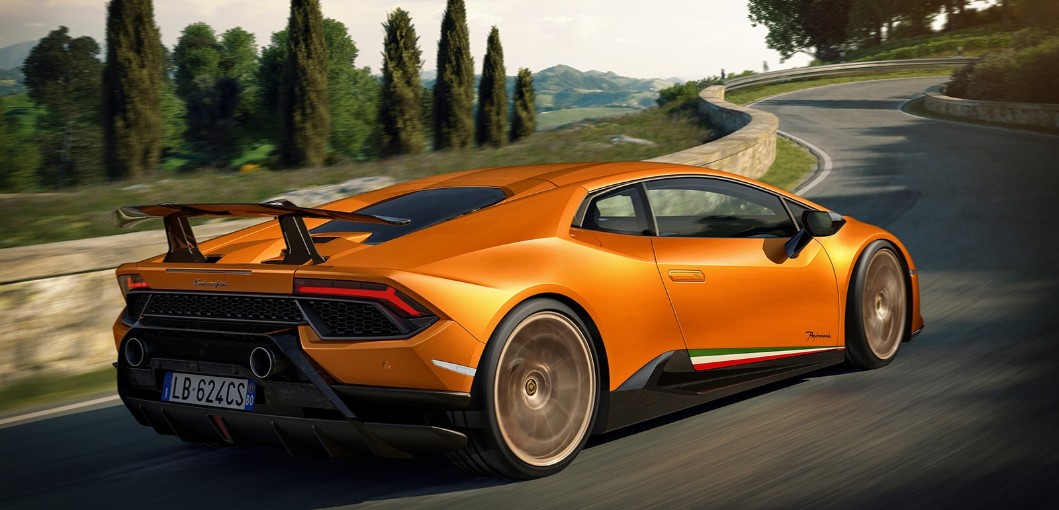 Unfortunately, I'm not going to be driving the Performante around the Nüburgring – or any other track – but I do need to discover whether this car can really be that much better than the Huracán? The only way to find out was to get in and hit the road.
Immediately I found the layout of the cabin a little more user friendly than the Huracáns I'd previously been in. Menu navigation was easier, positioning of buttons and dials were more conveniently located and the digital screen looked sharper. There's a noticeable upgrade to the sound system too – I don't recall the Huracán having such a great speaker system.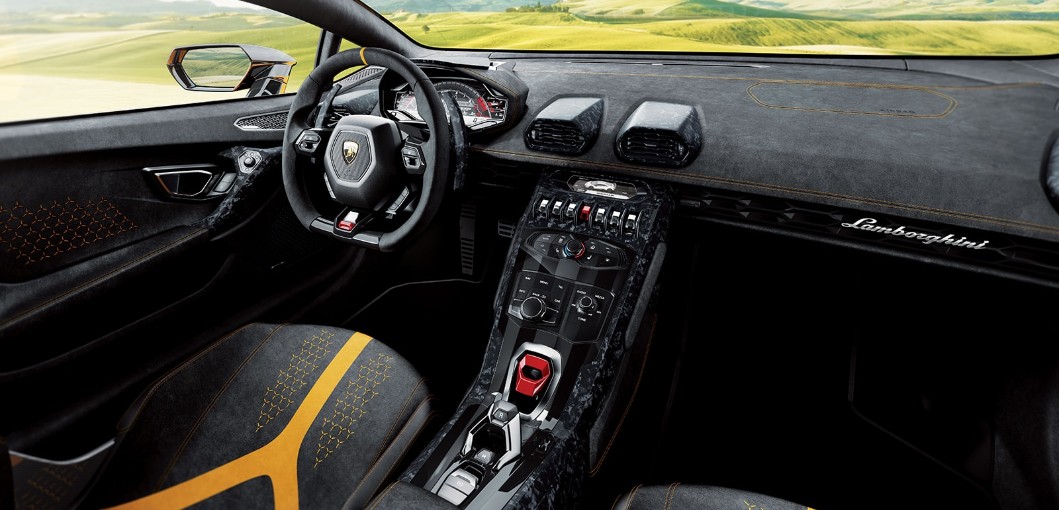 Having performed the pre-flight check (it really does feel like a fighter plane cockpit with all the switches and buttons), I was ready for take-off. After lifting the latch covering the red ignition switch, the V10 roars to life – believe it or not, the Performante has also been made louder.
Out on the road, I'd be lying if I said it took me a while to get used to this car. It probably took me around 100m (metres, not miles) to instantly just feel at home in the new car. All that power isn't something to be scared of, apparently. It's a car that encourages you to play. The car has bags of torque. Even in top gear with low revs, simply accelerate and the car just goes.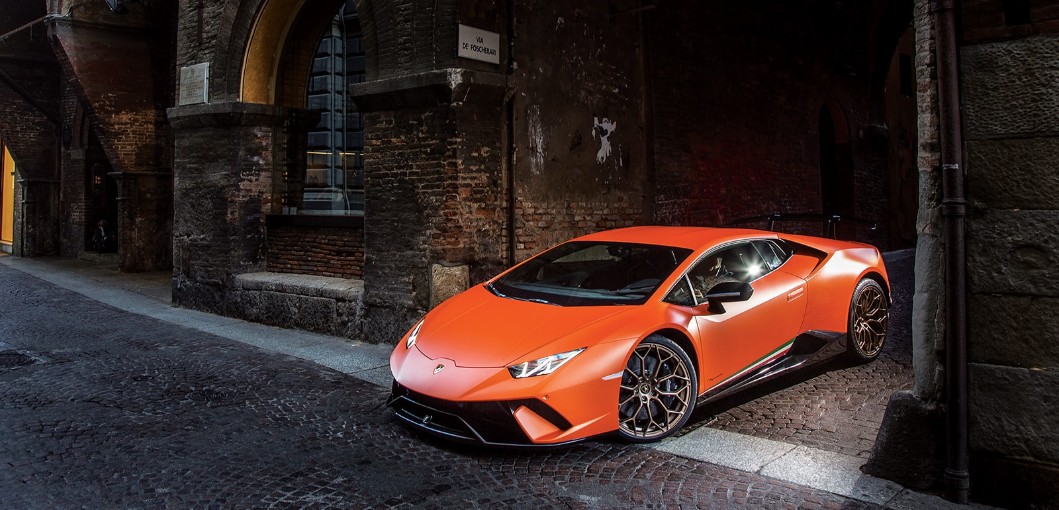 You'll get from 0-100km/h in just 2.9s. As the speed and revs climb you can't help but smile. Have some fun (within reason) with the 4WD and ALA system (Aerodinamica Lamborghini Attiva) will keep you in check. The Performante gives you confidence. It's a wide and long car, but you never feel concerned about where its body limitations are. The steering is also incredibly precise and I found myself over steering once or twice.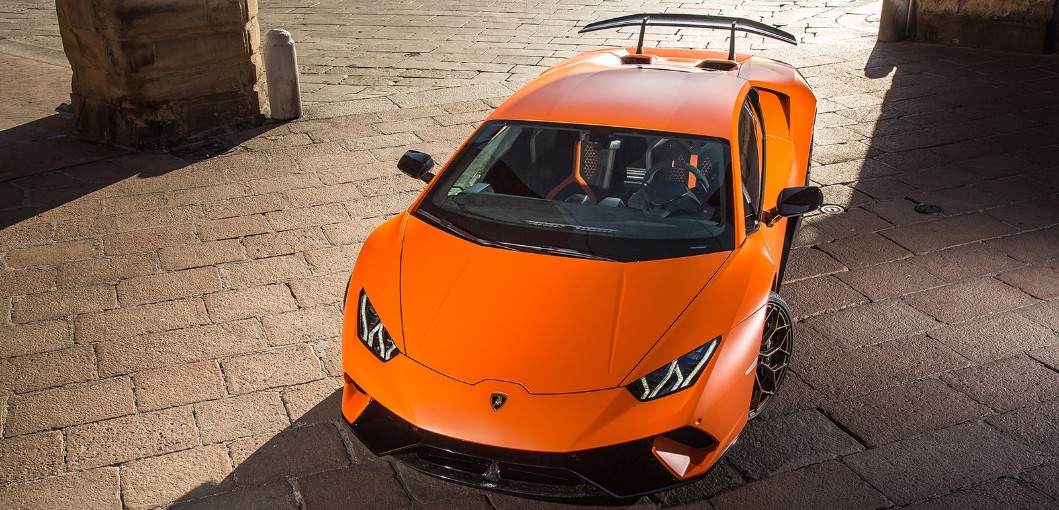 I know what you're thinking. Yes, it sounds like a great car, but have all these lightweight additions and adjusted suspension made it a spine-shattering brute? Surprisingly, no! It hasn't. In 'Strada' mode the Huracán is peaceful, refined and restrained. I drove for a number of hours never once thinking my spine was being chipped away at by the harder suspension. Even in 'Sport' mode I didn't find it uncomfortable.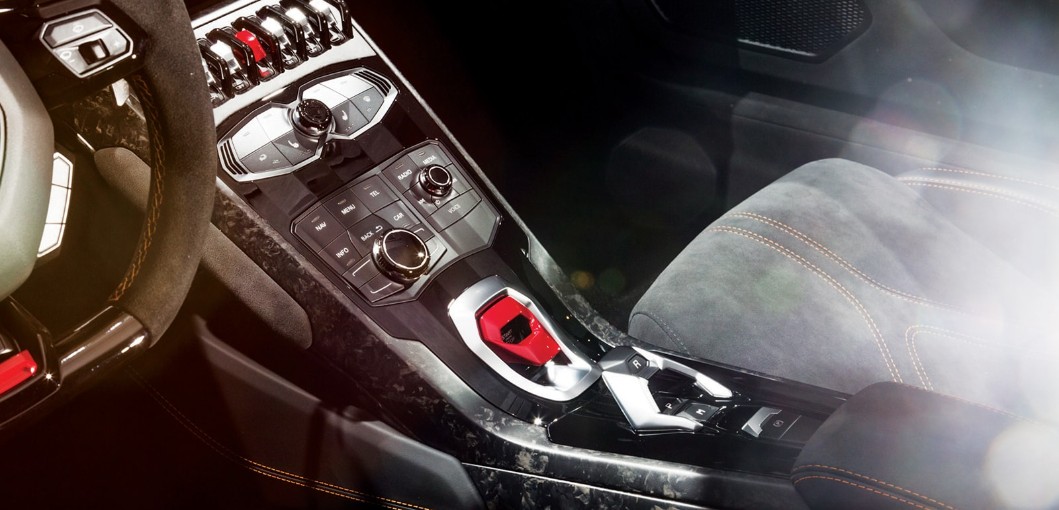 Could you use this as your every day driver? If you don't have to take kids to school and don't mind waiting to sip your coffee after your commute, then yes, I genuinely think you could. It was my daily driver for a number of days and the only major inconvenience was slowing down to creep over the speed bumps (the button to raise the front of the car is a brilliant feature).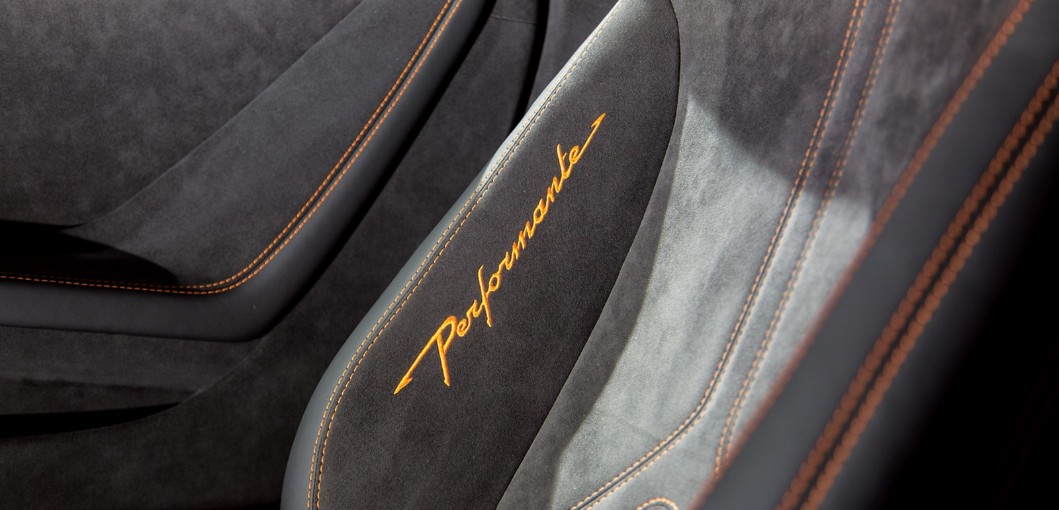 Finally, did it take the place of the Huracán I fell in love with not so long ago? I'm so sorry Huracán, but the Perfomante is just on a whole new level. Everything that wasn't quite perfect on the Huracán has been tuned and works beautifully in the Performante. If you're in the market for a supercar, I'd highly recommend you book a test drive and experience this wonderful machine for yourself. I doubt you'll be disappointed. A new legend has arrived.
NUTS & BOLTS:
Engine: V10 5.2L
0-100 kph: 2.9seconds
max power: 640bhp
Price: Starting from AED 973,985
(US $265,196 excl. taxes)