What's the premise behind The Ritz-Carlton Yacht Collection?
We've designed something that looks like a superyacht in order to imitate the yachting lifestyle, taking guests down to the Caribbean or the Mediterranean or Northern Europe as you would on your own superyacht. We are going to smaller places and doing less of them in a voyage, really focusing on each destination.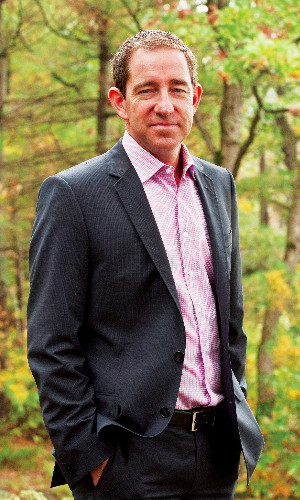 What sets The Ritz-Carlton Yacht Collection apart?
Firstly, The Ritz-Carlton: the brand's reputation for quality and service is what brings people to us and that's what will keep people coming. Besides that, the yacht itself is a differentiator in terms of the size (149 suites) and the superyacht styling: the yachting lifestyle is at the heart of what sets us apart, but also, where we go and probably even more than that, how we go.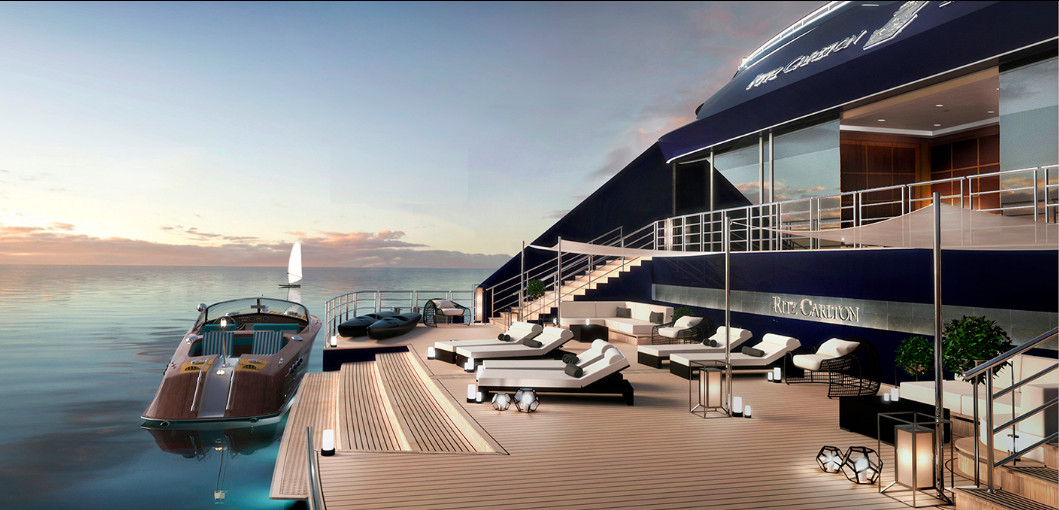 How does the experience differ from a typical cruise?
You don't find a large concentration of cruise ships in the southern part of the Caribbean, because they are mostly smaller ports, so you see lots of superyachts there. You can't take a cruise ship to Mustique, but when we are moored in Bequia (St. Vincent and the Grenadines), we have air-conditioned 20-knot limousine tenders that can run 25 guests at a time to Mustique. Just being able to stay overnight in Bequia itself and stroll the streets in the evening and sit in one of the old hotels on the seafront is more in keeping with the way you would travel if you were on your own yacht.
Those tenders sound swish?
We have the exact same units that are on Roman Abramovich's Eclipse: same builders, same design, but a slightly different colour configuration to go with our yachts. We also have a beach club at the back of the yacht that we call the Superyacht Marina. There's a garage with kayaks, paddle boards and sail boats and people can get a lunch or dinner down there and literally walk into the sea via a set of hydraulic stairs, as you would on a superyacht. Bringing people this close to the sea is all part of the superyacht experience.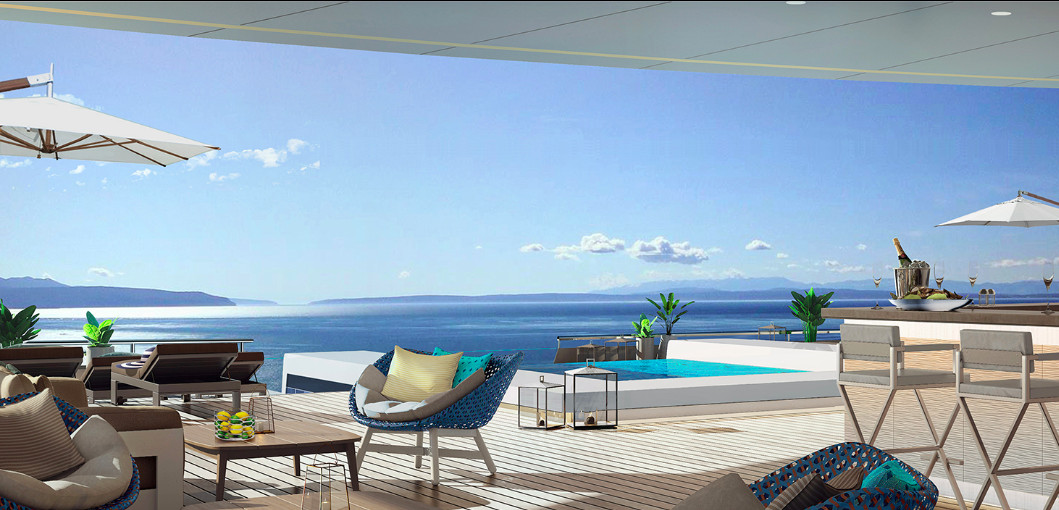 How will you work with The Ritz-Carlton resorts during the cruises?
We don't necessarily pull out the map and look at where all hotels are and say 'how do we include those in the itinerary?' It's the other way around. We build a great itinerary first. Lets say we're calling in at Barcelona; we could have guests from the Hotel Arts coming aboard for lunch and our guests going to the spa or the pool at the hotel. Or, for the Cayman Islands property, for example, we're planning to do a 10-day land and sea tour, where guests would spend five days at sea and five days at the resort.
The yachts are spectacular: can you tell us about the design?
The yachts are a hybrid between a luxury cruise vessel and a superyacht, obviously inspired by superyacht design. The designer is Tillbert Design of Sweden and the project is led by one of the principals there, Fredrik Johansson. They have experience in hotels, yachts and also cruise vessels, so they're a perfect team. Will the style feel closer to The Ritz-Carlton or Ritz-Carlton Reserve?We see parts of it in different properties, but we looked a lot at Reserve when we did this. Thinking about the Reserve in Dorado Beach in Puerto Rico, there are a lot of similarities between the way that experience feels and the way the yacht will feel. It's casual all-inclusive luxury and it has a more residential feeling. Of course it's Ritz-Carlton service: ladies and gentlemen serving ladies and gentlemen.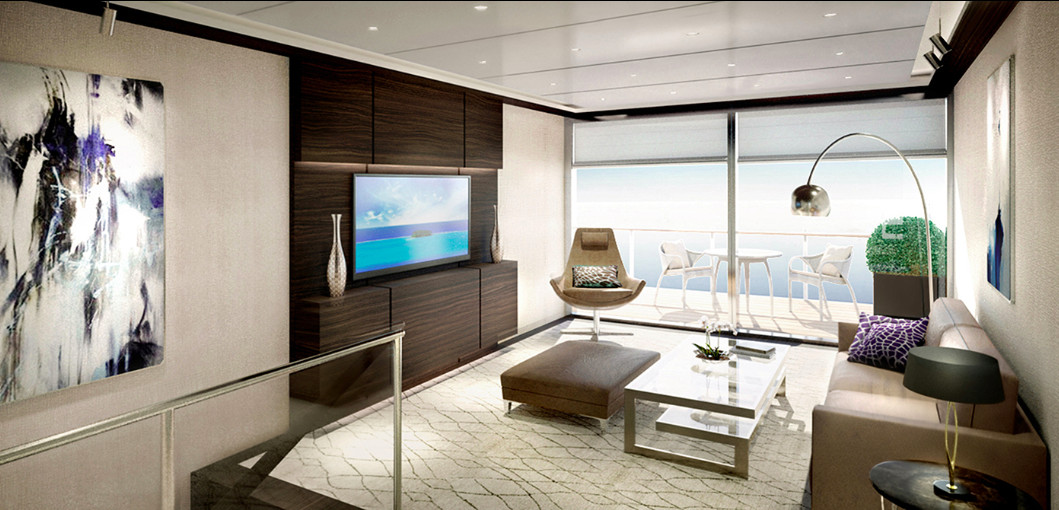 What can you tell us about the suites?
All the suites have terraces and for a ship this size, there isn't really anything in the market that compares. The Terrace Suite starts at 29-sqm, plus a terrace. We go right up to 100-sqm for the Owner's Suite, which has a 50-sqm terrace. Many of the Terrace Suites have a separating wall; not a connecting door, but a two-metre wide wall that slides completely open so you can connect a Terrace Suite with a Superior Suite. There's quite a bit of interest in the Middle East and Latin America to take an entire deck, or the entire yacht. If you have a charter that doesn't need 149 suites, we can lower the number to 107 and create a larger series of bigger suites.
Where did the idea for The Ritz-Carlton Yacht Collection come from?
Prior to this project starting almost six years ago – and 20 years leading up to that – Marriott and Ritz-Carlton had looked at a number of different projects in cruise. There were a number of reasons why it didn't happen before: many of the previous proposals had been with branded companies where it might have been difficult for the [Ritz-Carlton] brand name to stand in front. So the opportunity came along to work with myself and a team of maritime professionals.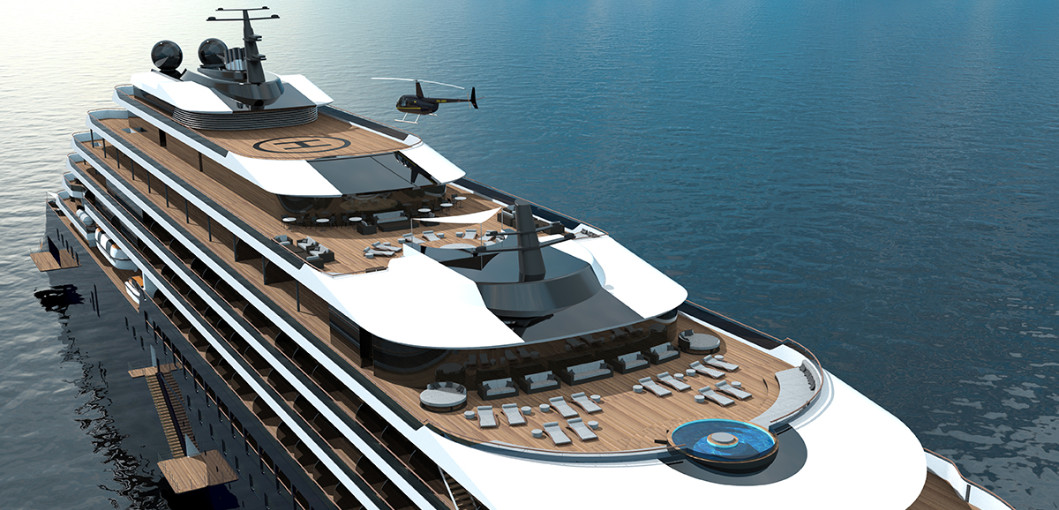 How did you find yourself at the helm?
My parents were both very active in the maritime industry, so it was in my blood. I was a captain at a young age, a ship-owner at a young age; I got into corporate entertainment afloat and also in the adventure cruise space. Eventually, through a very winding road, I made my way into maritime finance as a partner at an investment bank, helping private equity banks and owners work together. In that role, I ultimately got to know the team at Marriott and eventually pitched this idea to them to work together to develop a cruise line by Ritz-Carlton.