Johnson Yachts has launched the latest iteration of the Johnson 93, a superyacht featuring an on-deck master suite and a capacious flying bridge. The 93-foot (28.36-meter), four-stateroom yacht showcases the capabilities of this established yacht yard, celebrating its 30th anniversary. Johnson Yachts has used proven build techniques, combined with semi-custom yacht designs from 70 to 125 feet (21.34 to 38.1 meters) by Bill Dixon of Dixon Yacht Design, to be on the forefront of the large-volume movement of yacht design.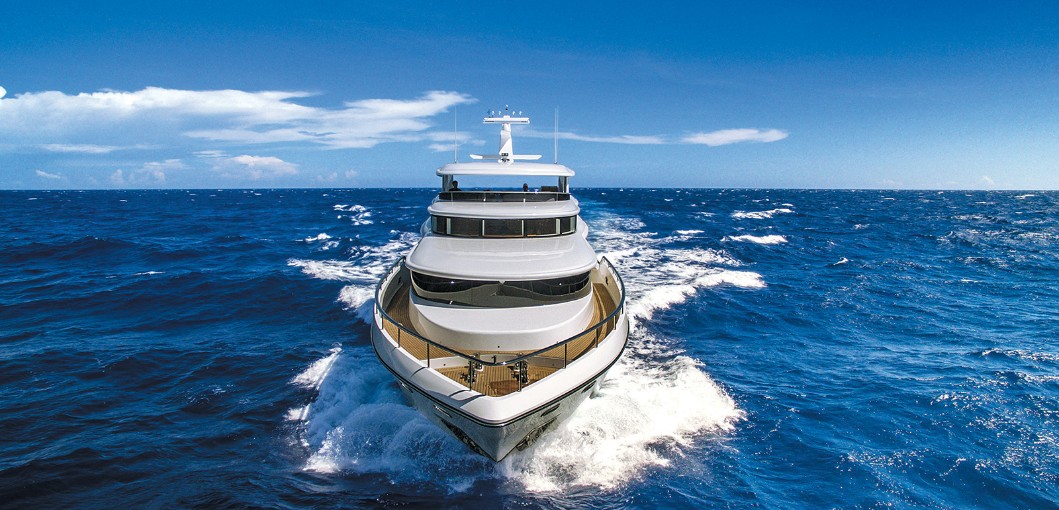 The Johnson 93 has a LOA of 93 feet and a beam of 23 feet, 7 inches that carries well forward, with a distinctive profile set apart by a notable design element: dual-level vertical windows. The lower bank of nine curved panes of black glass lend their light to a main-deck master, though privacy is assured with electric curtains. The large space greets the owners with unparalleled views in a 270-degree arc encompassing the bow area.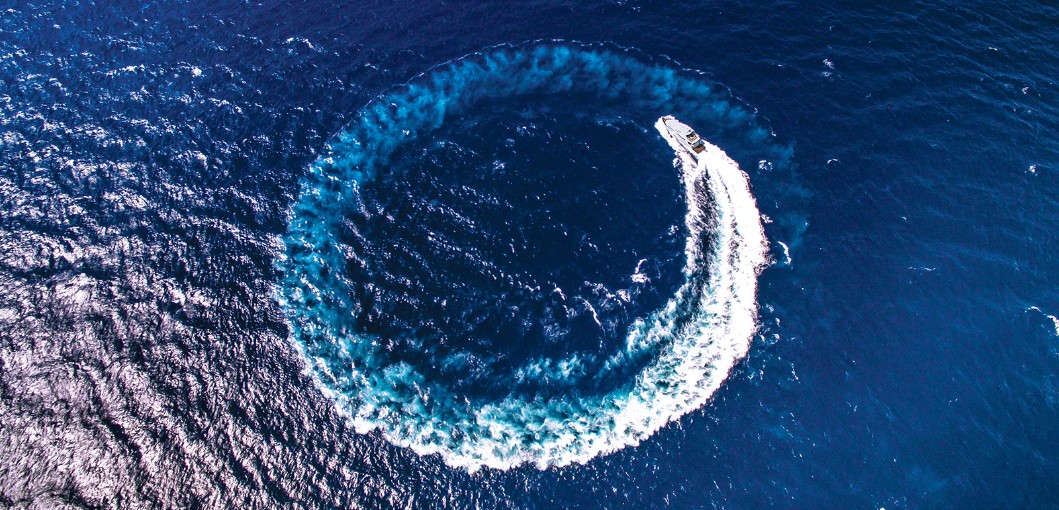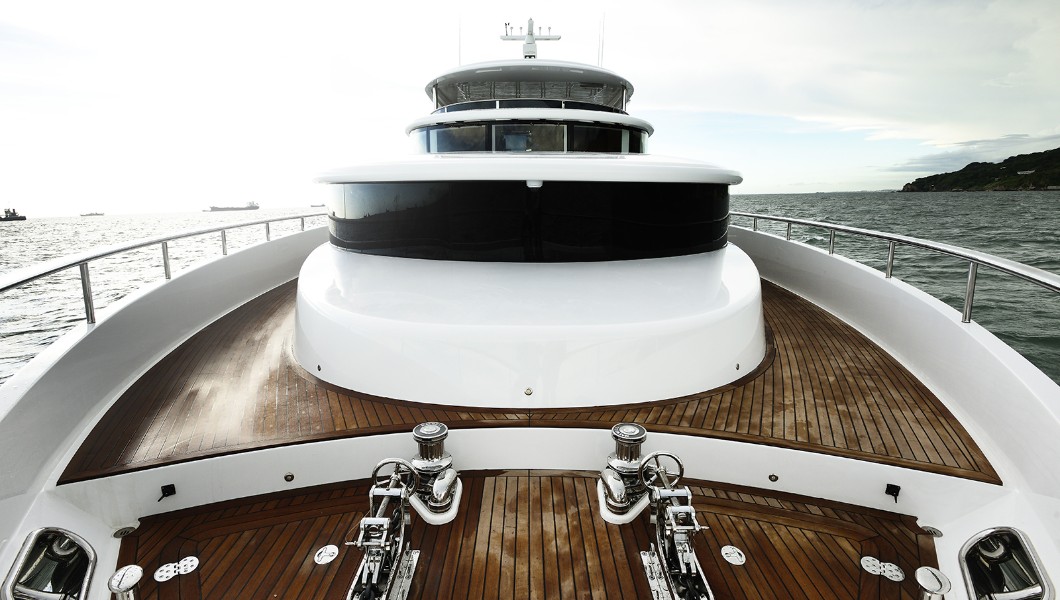 The space has a king-size berth on centerline with a desk or dressing table to port and a settee for lounging in solitude. "This series of yacht came about as a wide-beam design with an on-deck master," said Bill Dixon of Dixon Yacht Design. "She's got that owner's cabin with the wraparound glass, a big leisure space with wide side decks and a good-sized flybridge with a solid hardtop, and good crew's quarters. We designed the structure of the Johnson 93 to accommodate customization and provided Johnson Yachts with the engineering and several layouts, but we sometimes consult on additional accommodation plans." The Johnson 93 price is $4,300,000, imported.