Gray Design Kraken
At 75 metres long, concept Kraken – named after a mythical many-armed sea beast that wreaked havoc on sailors – is a monster in its own right. But instead of multiple arms and a horrific appearance, this motor yacht is blessed with luxury and futuristic looks. The catamaran-style vessel resembles an ultra-modern sports car with aerodynamic lines and flashes of red accents against metallic paint and chrome brightwork.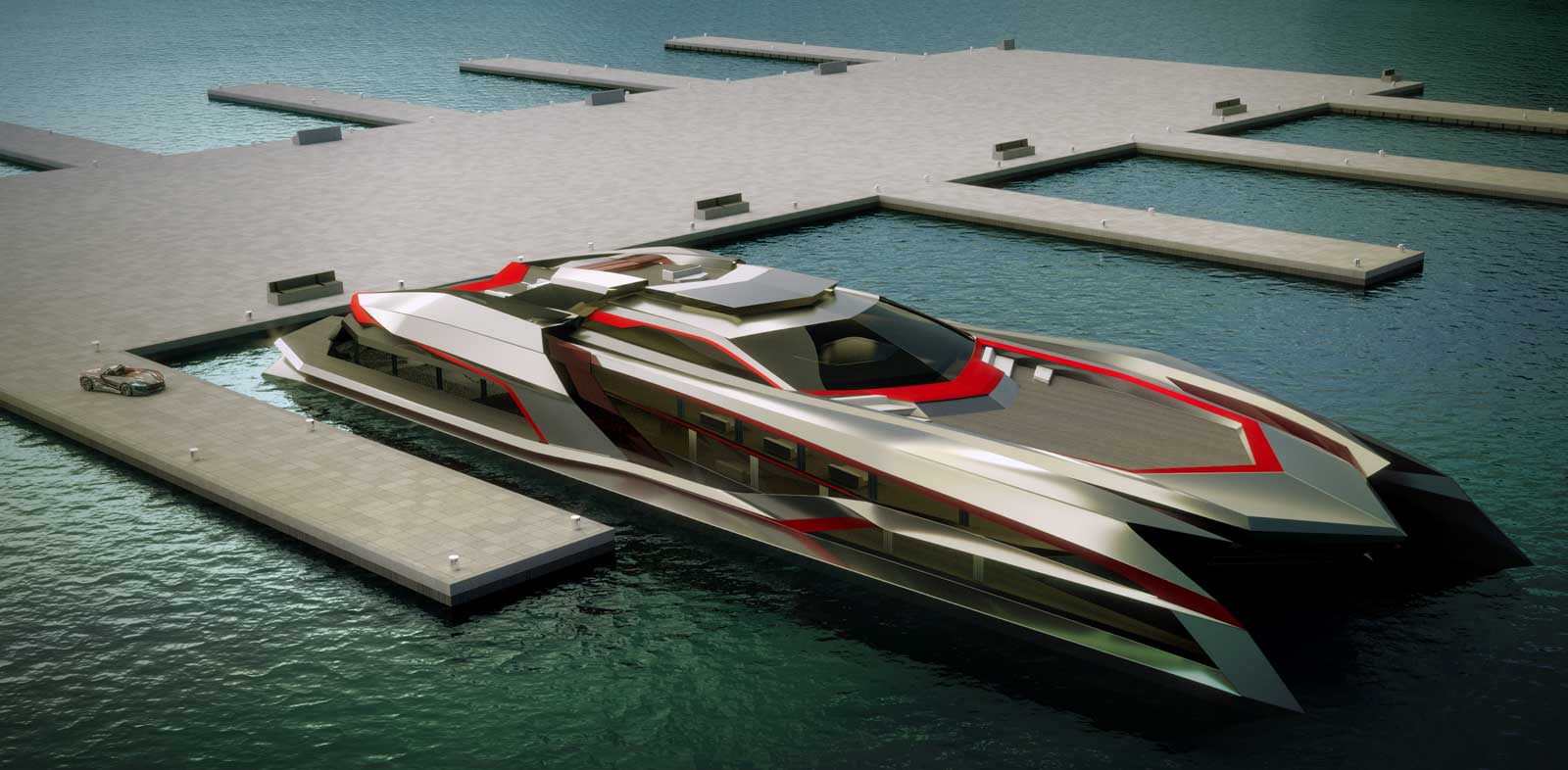 With a large beach club at the aft and a helipad at the bow, the interiors include a spacious lounge area with an enormous skylight, a pair of spiral staircases and numerous guest cabins in each hull designed into the four-deck, stained-teak space. The ship can reach speeds of up to 35 knots, which, for a boat of this size is nothing to sniff at – but once you reach land you can rest assured knowing you'll be zooming up to 290 kph with the Vapour GT, Gray Design's matching concept car that can be parked on board.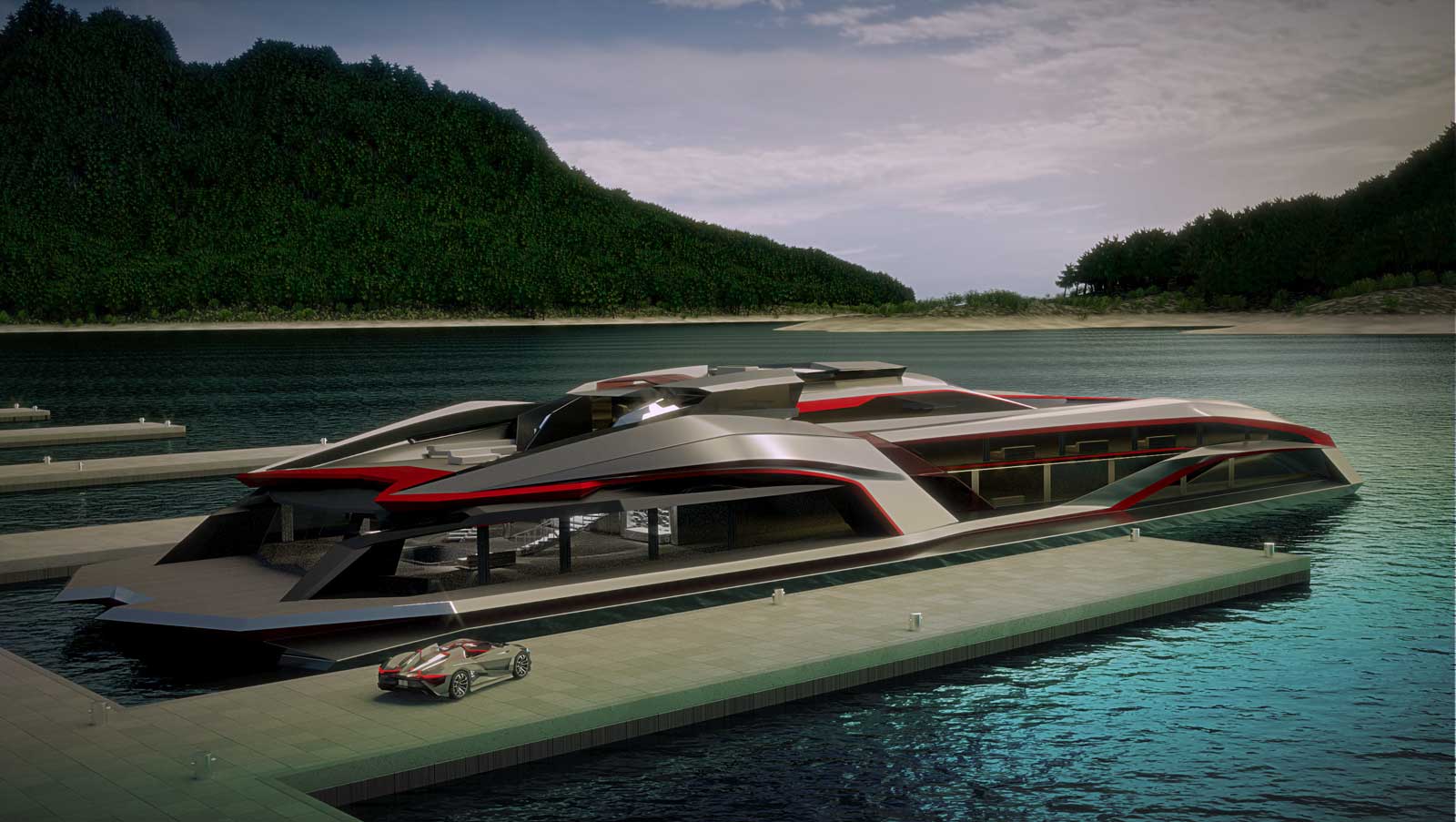 Length: 75 m
Beam: 18 m
Cruising speed: 35 kts
---

CRN Atlante
With a distinctive look inspired by military ships, superyacht Atlante boasts masculine square forms and sharp lines. Personally involved in the vessel's construction, the owner's input can be seen in many of the yacht's details, such as trapezoidal, polished-steel handrails that resemble and reflect light similar to a diamond. Though it may appear formidable at first glance, the ship is fitted out with extreme luxury and uncompromised comfort and style.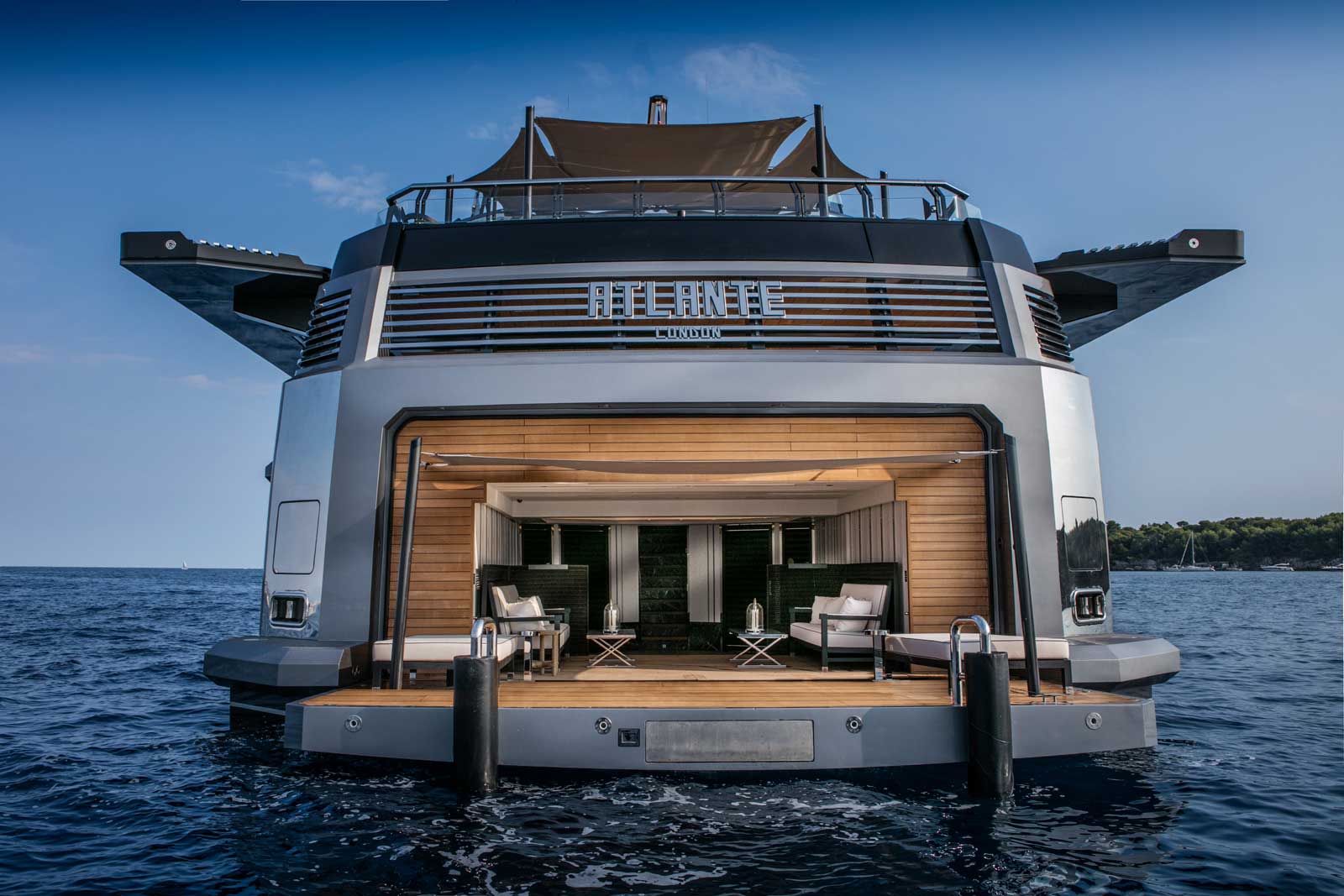 The four decks focus on specific usage, with four VIP guest rooms with smoked oak, marble and custom-made furnishings on the lower deck; the lavish owner's suite and main salon with rosewood-accented furnishings, Gilles & Boissier décor and an inset Tai Ping rug is on the main deck. The upper deck may be the biggest draw, with an "experiential" theme that showcases a chic lounge and a sundeck with a swimming pool that faces out to the sea ahead of the bow.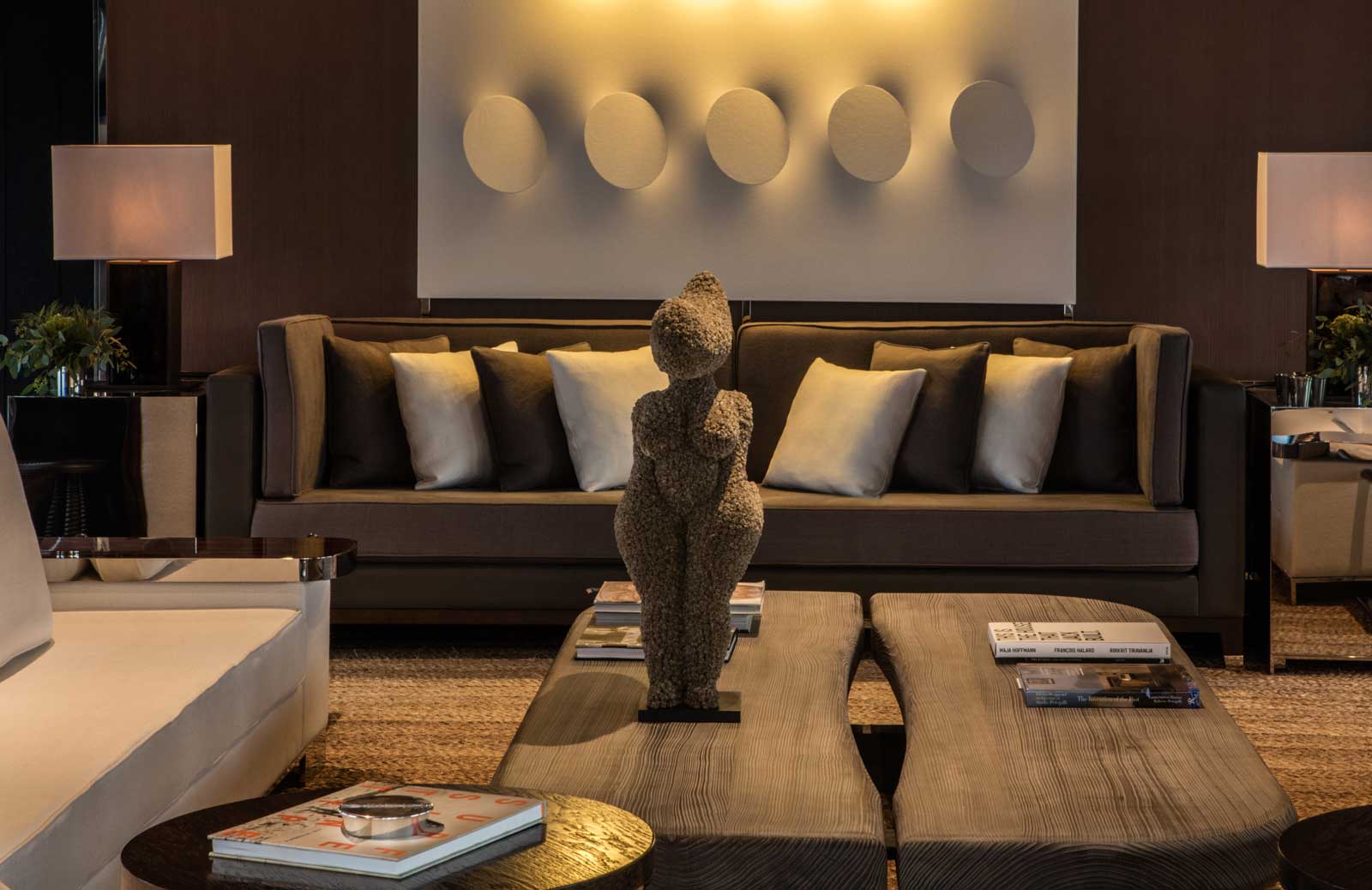 Length: 54.8 m
Beam: 10.2 m
Draught: 3 m
Cruising speed: 14 kts