The Flying Yacht made its debut at the Dubai International Boat Show last month, revealing a sleek and stylish vessel to attendees from around the world. The retractable carbon fibre retractable hydrofoils allow the yacht to "fly" 1.5 metres above the water, delivering up to 20% increased fuel efficiency at top hydro-foiling speeds.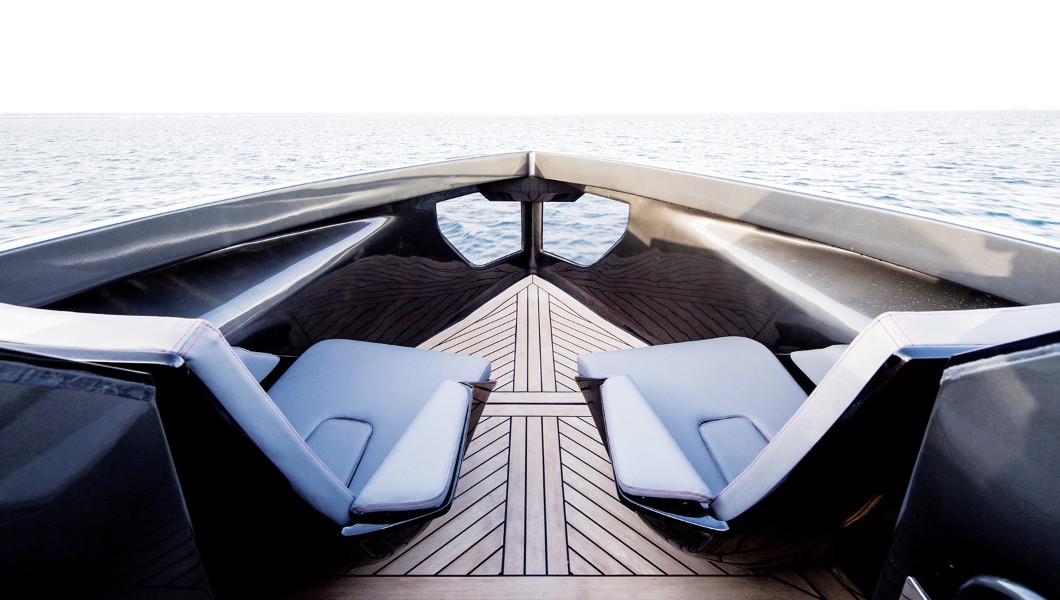 Aside from being a visual spectacle, The Flying Yacht delivers a smooth and relatively quiet passenger experience that avoids the turbulence of a conventionally designed yacht, virtually eliminating seasickness in passengers while gliding over the water. The unique design of the Foiler also increases your speed while reducing the effects of drag on fuel consumption – you can move across waves of up to two metres with almost no disruption and up to three times less wake than a conventional yacht.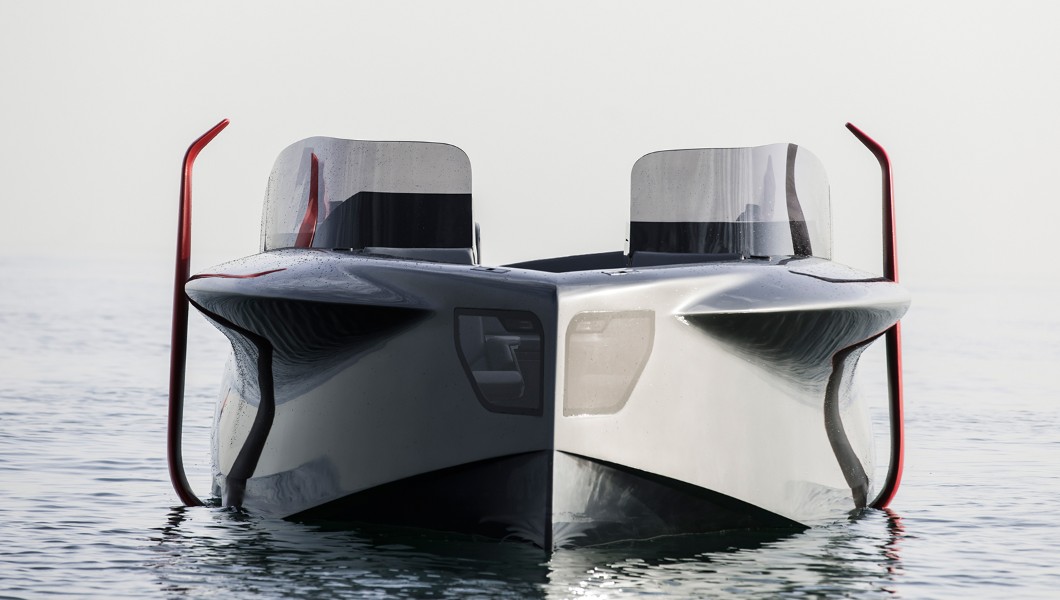 Enjoy smooth speeds of up to 40 knots, with hydro-foiling flight commencing from 18 knots with seven passengers and a driver, running on hybrid power delivered by twin 320hp BMW engines, two electric generators and two electric torpedoes. Cruising at 30 knots, the Foiler has a range of 130 nautical miles, drawing fuel from its 300-litre-capacity tank and when stealth is required, the hybrid propulsion system offers battery-powered silent cruising at 10 knots for up to 10 minutes.
Length: 9.45m

Beam with foils raised: 3.3m
Beam with foils deployed: 7.2m
Draft in non-foiling mode: 0.6m

Max. speed: 40 knots
Cruising speed: 30 knots
Fuel capacity: 300 litres