Once upon a time, the superyacht was the ultimate toy – the 60-metre yacht with the mandatory tender catering to luxury leisure; sipping cocktails on the deck, scuba diving and snorkelling. But these days, that's not enough. Superyachts are getting bigger, more extravagant and match their owner's ever-evolving lifestyle, spurred on by technological advances that take indoor and outdoor yachting experiences to a whole new level.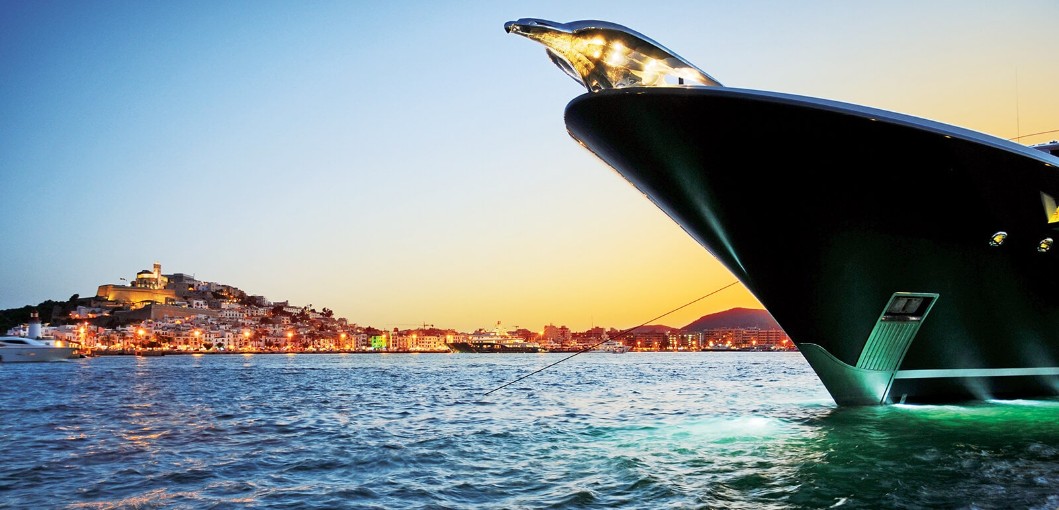 The latest super-toys range from spas with snow rooms and cryo saunas, cinemas with wide screens and Sensurround seating to fully-equipped gyms and underwater glass viewing lounges. And that's just the inside. I recall observing the prototype of a submersible at the Monaco Yacht Show some years ago, which was groundbreaking at the time. But things have moved on, and sophisticated toys for grown-ups are flooding the superyacht market with amphibians, submarines, hydroflyers, underwater drones… the list goes on. More than ever, shipbuilders are taking on bigger challenges in terms of bespoke design, engineering and materials, while also focusing on environmental and safety issues. These are indeed exciting times for yacht owners and shipbuilders.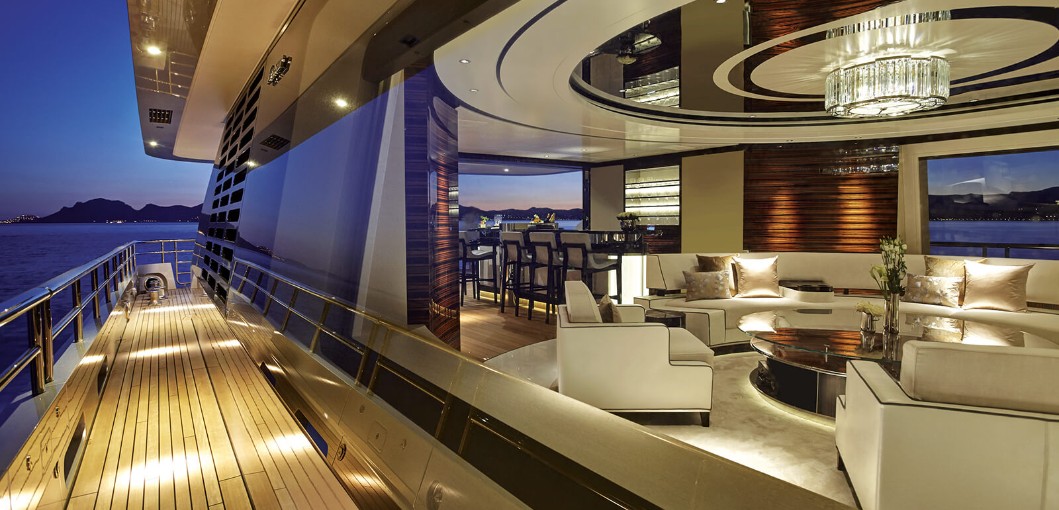 Customisation is everything in the realm of superyachts, and creating ample space for big motorised toys is no mean feat. A typical example was a request for Lürssen Yachts to build storage for a tender and a 44 foot submarine. "The solution was an integrated 36m marina dock, allowing for accommodation of an 18m custom yacht Vikal tender 'Man of War', and the submarine. The stowing, docking and undocking of these vessels from the flooded marina was achieved by a large gantry crane and a giant bottom and stern door 18m in length," explains Michael Breman, Sales Director of Lürssen Yachts. For a superyacht to be able to accommodate all these toys would require a minimum length of 90 to 100m.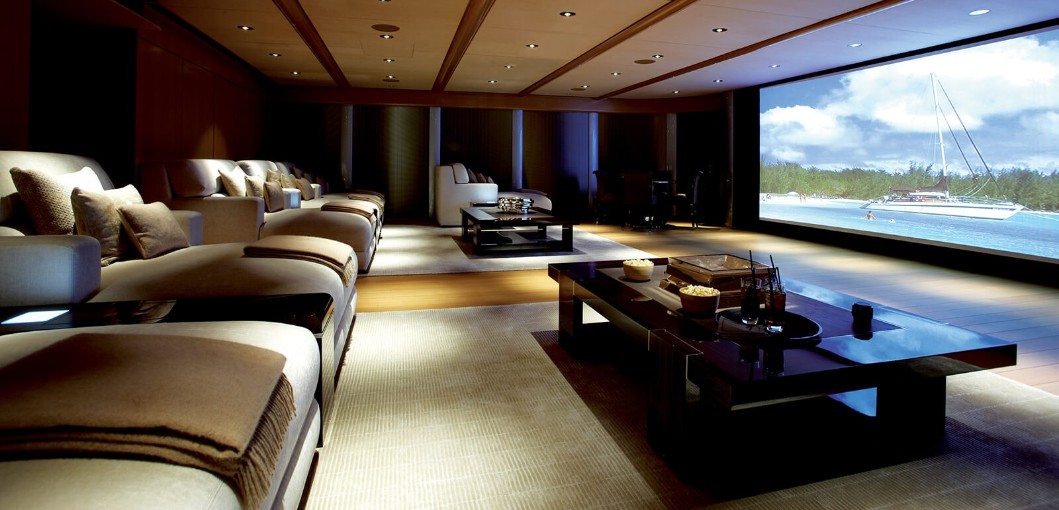 A shipbuilder's skills and resources are constantly put to the test. For Fincantieri's projects, the 134m MY Serene and 140m MY Ocean Victory, the challenge was to build an underwater room with observation windows and below-deck heli hangars, among other features. According to Mauro Parodi, Senior Vice President of Fincantieri Yachts: "All these challenges have been realised due to an excellent network of suppliers, and a dedicated multi-disciplinary engineering team able to manage complex systems that fully integrate state-of-the-art mechanical apparatus within luxury areas, in co-operation with designers pushing boundaries, instead of remaining within the 'already done' zone."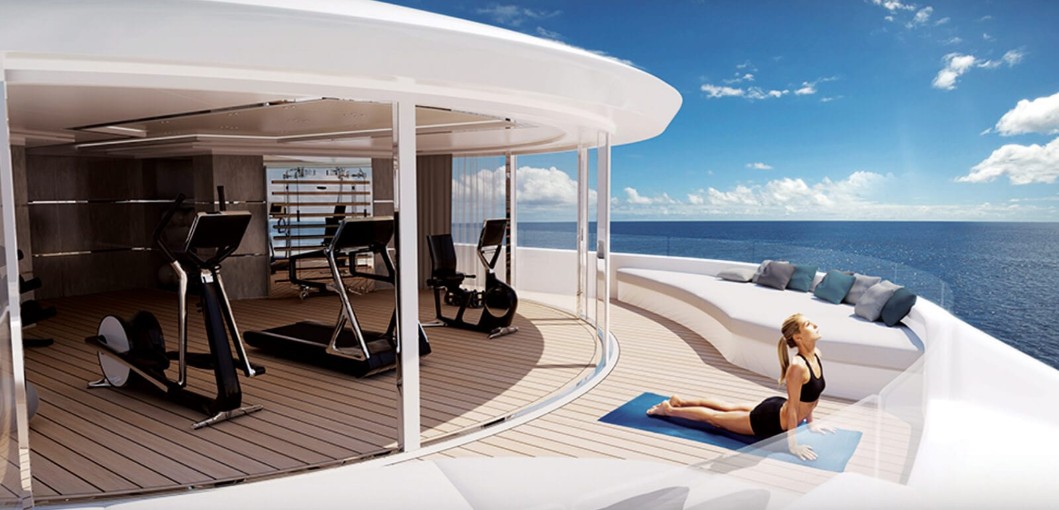 Even swimming pools are becoming more sophisticated, such as the one in Benetti's Seasense beach club project. The 10x4 m pool covers almost the entire main deck aft area, and with a depth of 1.2m, requires 27,000 litres of heated fresh water. "The swimming pool is part of the hull, so it is made of steel. We had to strengthen the bottom of the pool to withstand the forces coming both from the water inside the pool and the interaction between the hull and the sea", explains Marco Coiatelli, Benetti's Project Engineer. When not in use, the pool area is covered with 22 carbon fibre panels, making the space available for use as a basketball court or dance floor. And to help with conservation, a sophisticated liquid recycling system ensures not a single drop of water is wasted while cruising.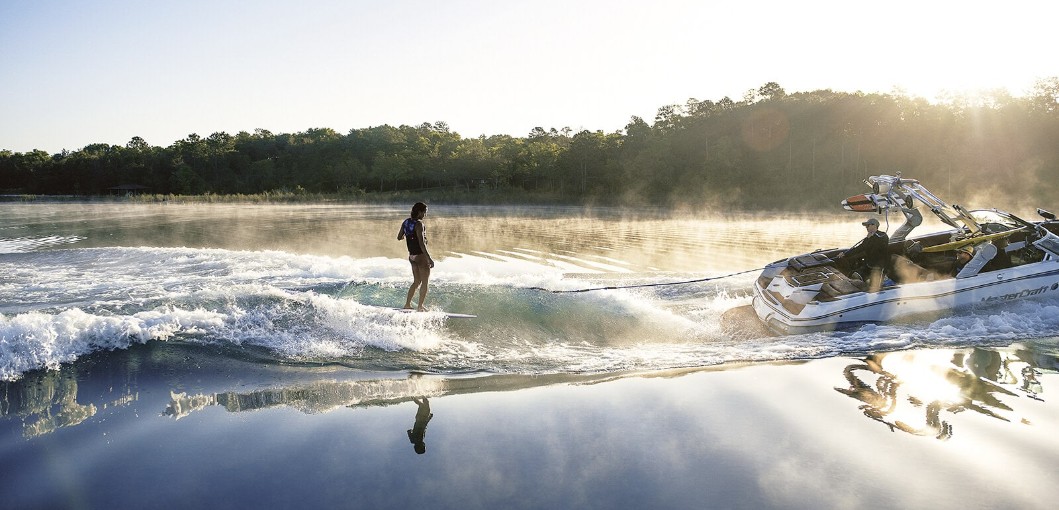 CONNECTING WITH THE SEA

During this year's Top 100 Superyachts London event attended by major shipbuilders and a yacht design company, a valid point was made that the bigger and taller yachts get, the more disconnected guests are from the water. Perhaps this is why yacht builders are seeing a growing demand for beach clubs that enable owners and their guests to reconnect with the elements. Fortunately, there are brilliant accessories out there, such as inflatable floating platforms from Nautibuoy Marine . These dynamic modular platforms can be configured to suit the owner's preferences, for instance sunbathing at sea level in a safe, secure setting. Like an extension of the yacht, these platforms can double as a docking station for jet skis while also making it easier for less able guests to get in and out of the water or craft. Another product that makes swimming in the sea more fun is the inflatable sea pool from FunAir, designed to protect children and adults from currents and harmful creatures with its tightly woven netting.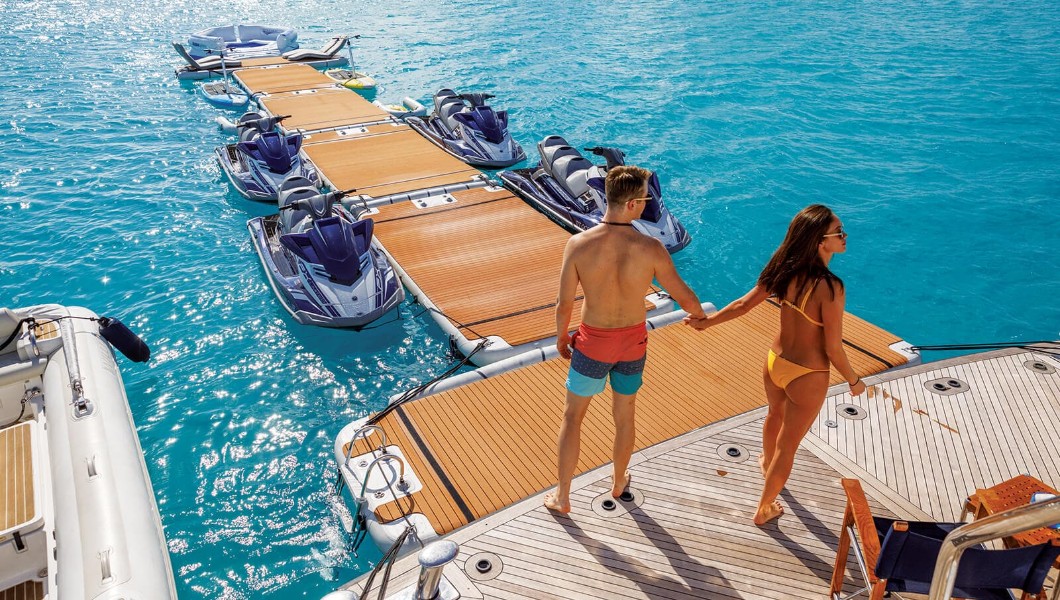 FITNESS AT SEA

Getting fit doesn't mean having to confine yourself to the yacht's gym. Apart from having an outdoor basketball or volleyball court, fitness accessories such as the Red Shark Water Bikes make cycling fun while literally being at sea. Made from strong carbon fibre material, these trimaran bikes are designed especially to float in the water, so you can connect with the ocean while also keeping fit.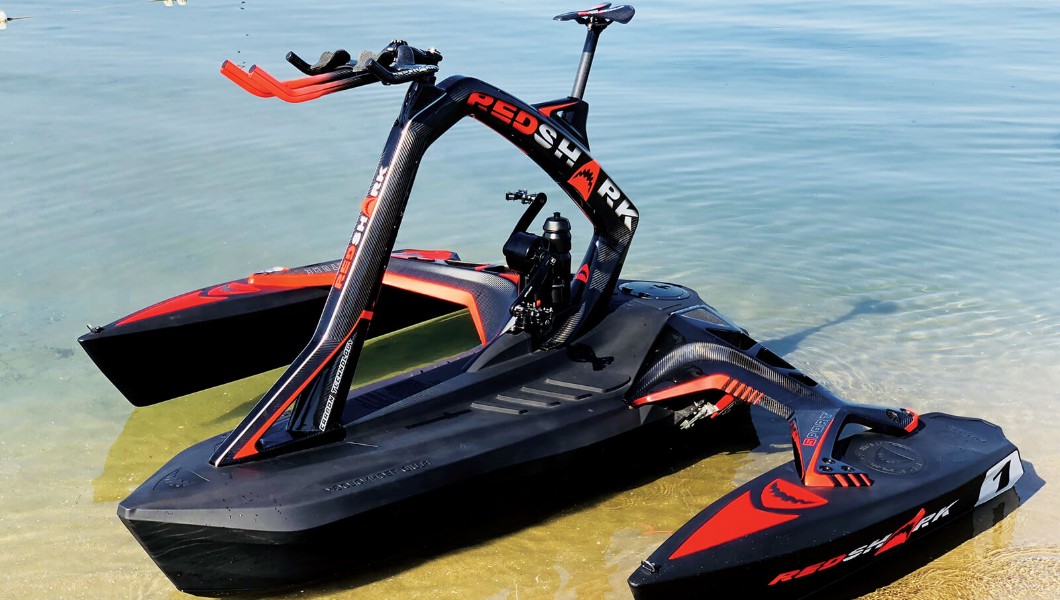 THRILL RIDES

Those who prefer adrenaline-inducing toys can count on amphibious vehicles, such as those made by Gibbs Sports, specialists in high-speed sports amphibian technology. The Biski model functions like a motorbike, then turns into a jetski within five seconds. On land, it can reach up to 80mph, and 37mph in the water. The Quadski and Quadski XL have a wide track and low centre of gravity for stability and can speed up to 45mph both on water and land. On water, power comes from a combination of BMW Motorrad's K1300 engine and a Gibbs patented water jet propulsion system. The suspension is designed to enable wheels to retract on water, while the hydrodynamic hull is made of lightweight, durable composite material. Gibbs Sports produced over 1,000 of these vehicles, which have quickly sold out. The good news is, they are working on the next generation of sports amphibians – new and improved versions of the Quadski and Quadski XL, as well as the Terraquad, TriSki and BiSki models.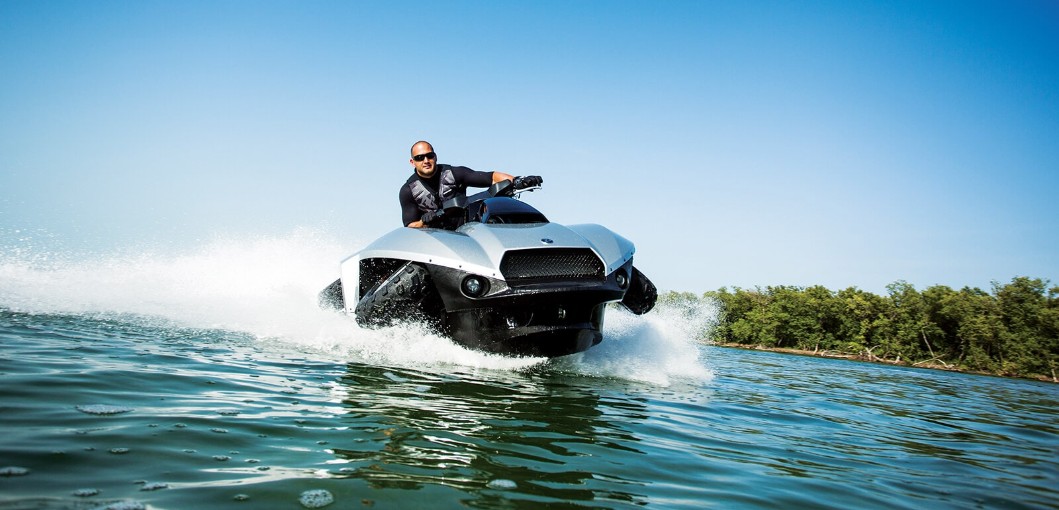 When it comes to aquatic sports, wakesurfing is becoming more popular, and the 2019 ProStar inboard ski boat is the perfect partner for its high-performance, science-led design and engineering. The company behind this is Mastercraft Superyacht & Watersports Tenders, which has been a forerunner in the manufacture of wakeboards, wakesurfs and luxury powerboats since 1968. By designing a new, sculpted hull for this style of surfing, the ProStar is able to 'create the industry's largest wake'. Enhancements include a seven-inch screen, redesigned steering wheel. Even better, clients can design and personalise their own boat.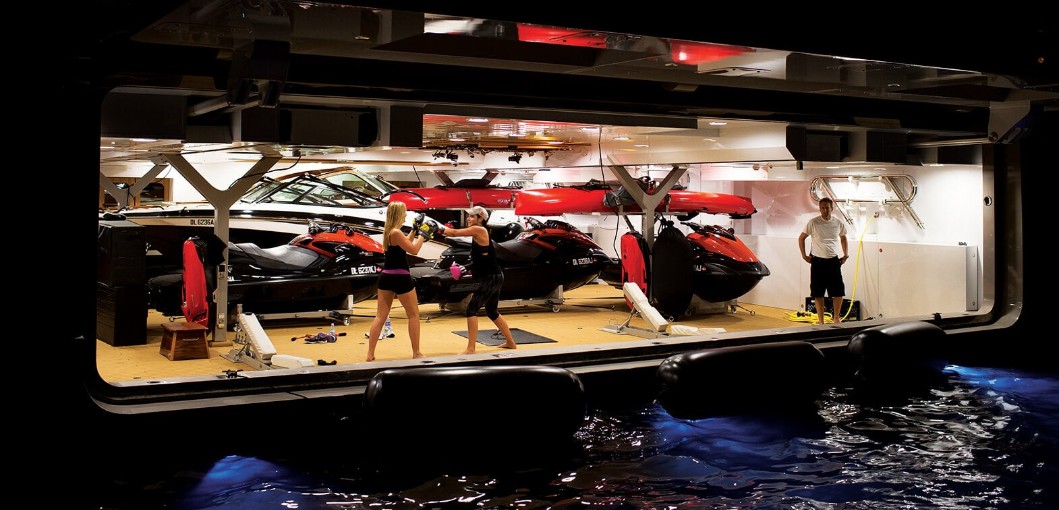 UNDERWATER ADVENTURES

Nothing quite compares to the experience of exploring the sea from the comfort of your own submarine or submersible, and when not sitting indoors admiring marine life through glass walls, submarines such as the three-seater DeepFlight Super Falcon 3S makes deep sea exploration more accessible and enjoyable for everyone, particularly non-divers. Each passenger has his/her individual air-conditioned cockpit with plenty of legroom, and a spherical glass dome for 360-degree views of the underwater world. Safety measures include two independent life-support systems, and a communication system allowing contact between pilot, passenger and surface crew. Various modes of dives include a gentle cruise, gliding motion and an exhilarating barrel roll. For more adventurous passengers, the DeepFlight Dragon's vertical and horizontal thrusters enable the craft to hover and fly like a quadcopter. Being the smallest and lightest of the range also makes it an ideal toy for superyachts.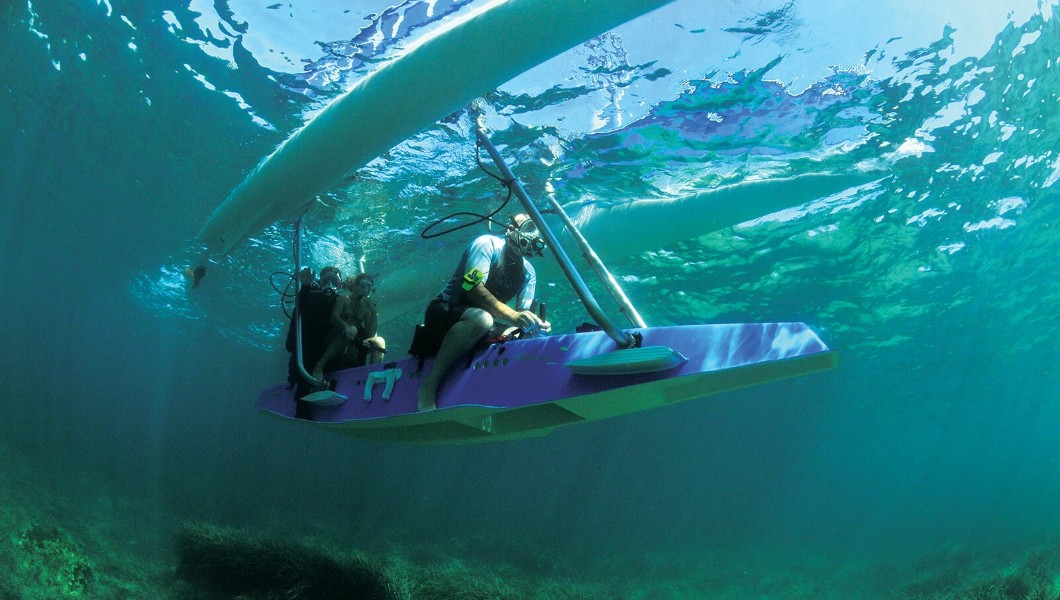 Dubbed the Tesla of the ocean, DeepFlight submarines run purely on electrical power, and overnight charging provide enough power for eight hours of diving. These nifty subs can dive to a maximum depth of 100m (330ft), and to protect the marine environment, they never land on reefs or on the ocean floor. With a dimension of 7.6m length, 3.3m width and 1.6m height, this submarine should fit nicely in most superyacht garages.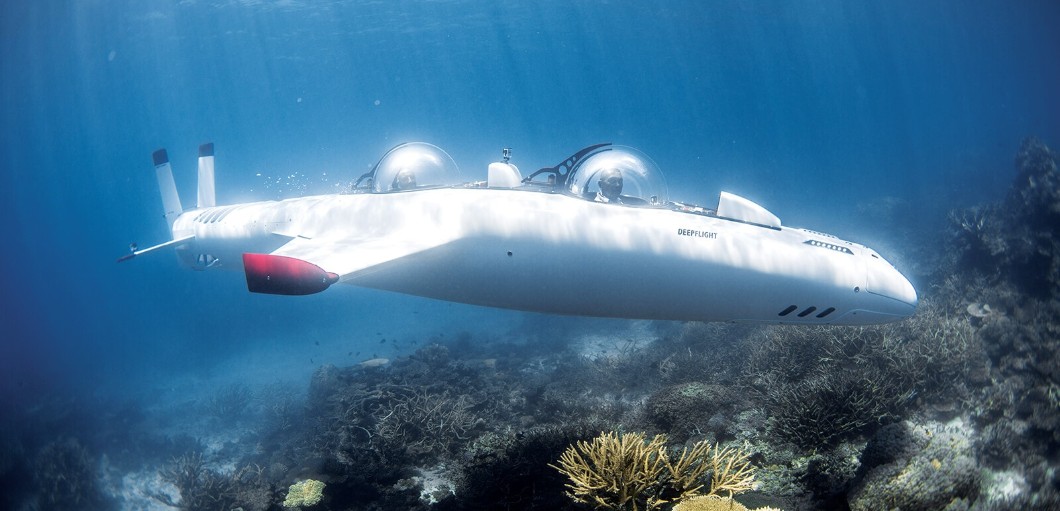 Superyacht Tenders & Toys supply DeepFlight submarines and other submersibles, such as the U-Boat Worx, Triton and Seamagine.
A TOY THAT GIVES BACK

It's not often you hear about a superyacht built for the purpose of saving the planet. But finally, there's one on its way, under construction by VARD shipyard for Norwegian billionaire Kjell Inge Røkke. This 181.6m (595.8 feet) giant is called REV, short for Research Expedition Vessel, and when she hits the water in 2020, she will embark on an exciting journey undertaking environmental research missions in close partnership with WWF Norway.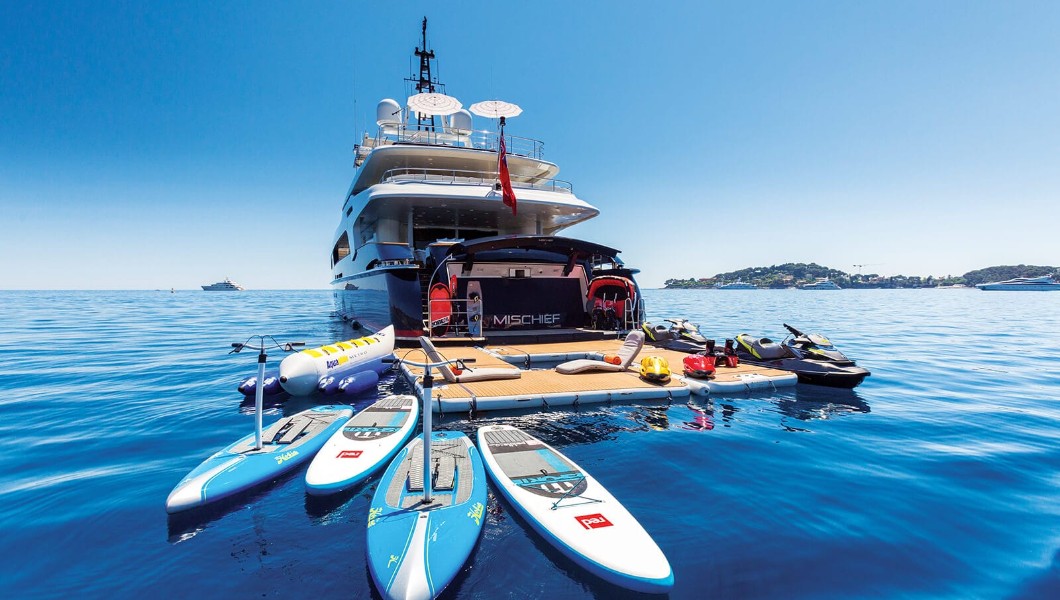 Designed to cruise in both the Arctic and tropical regions, REV is packed to the rafters with equipment that will enable 60 scientists to conduct research and experiments. Scientific 'toys' include state-of-the-art research systems and laboratories, an auditorium, two helipads, and the all-important underwater exploration vehicles. Designed by Espen Oeino, REV will also be available for private charter for up to 36 guests and a crew of 54. All proceeds from charters will go towards funding marine research programmes. An endeavour such as this will hopefully lead the way for superyacht clients who wish to give something back.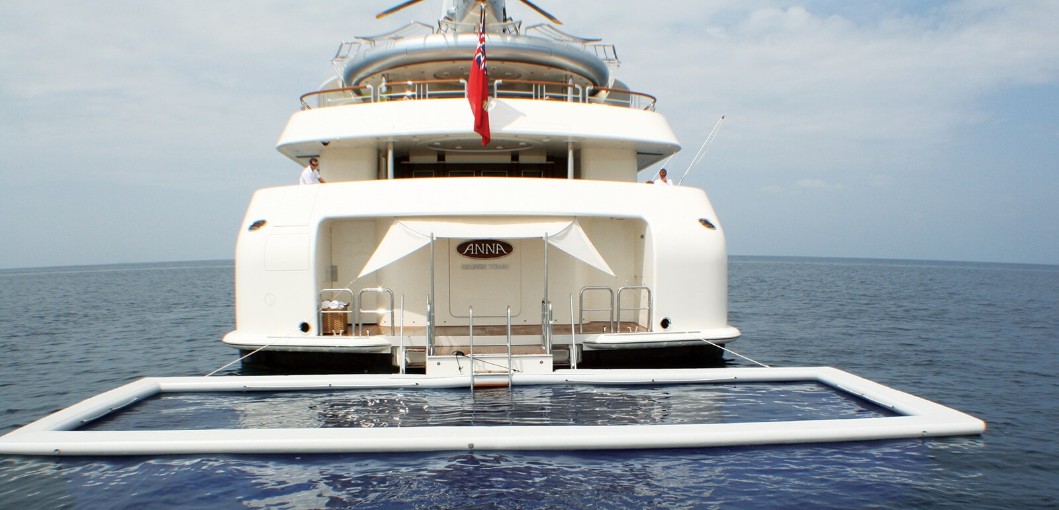 Everything on this planet evolves, changes. In the superyacht domain, visions and dreams are the driving force for innovations in design, technology and engineering. The toys of today will also evolve and become more sophisticated, and with the advent of space travel, the possibilities are endless – yachts that launch spacecraft, flying powerboats, submarines that fly – space is the limit. Above all, with the threat of global warming, environmental and security issues, the solution lies in the entire yachting community (owners, charterers, builders and designers) taking a more active role in protecting the oceans and the entire planet.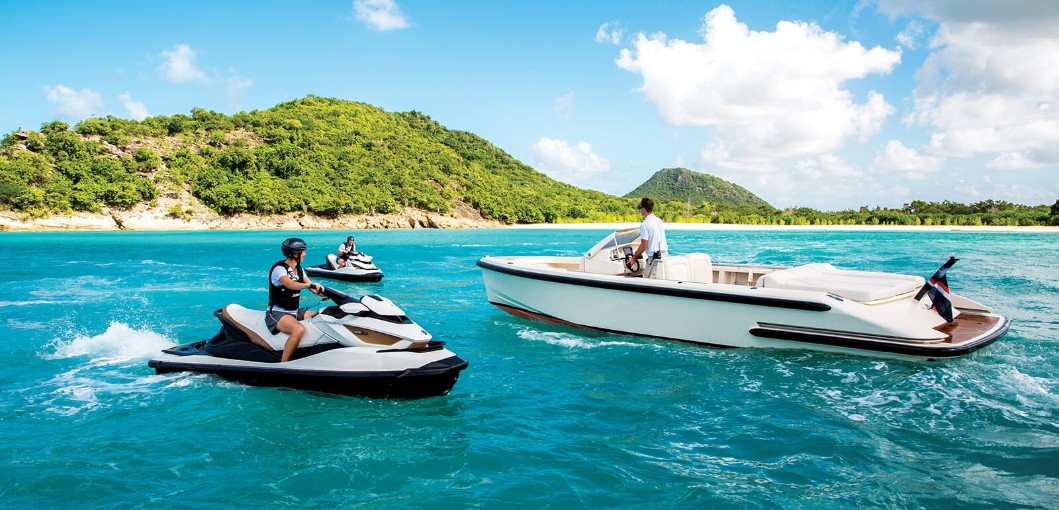 Hopefully, superyachts of the future will be designed and configured to support scientific endeavours and philanthropic initiatives. There's a saying that 'All the money in the world cannot buy love or happiness'. But all the money in the world could make a difference to other people's lives, the future generation, and the natural world. Because without the oceans, there wouldn't be superyachts.