1. GO WITH BMW: Cars just got smarter with Intel

BMW is pushing the pace for high-end carmakers, announcing that a fleet of 40 autonomous cars will be on the road by the second half of this year.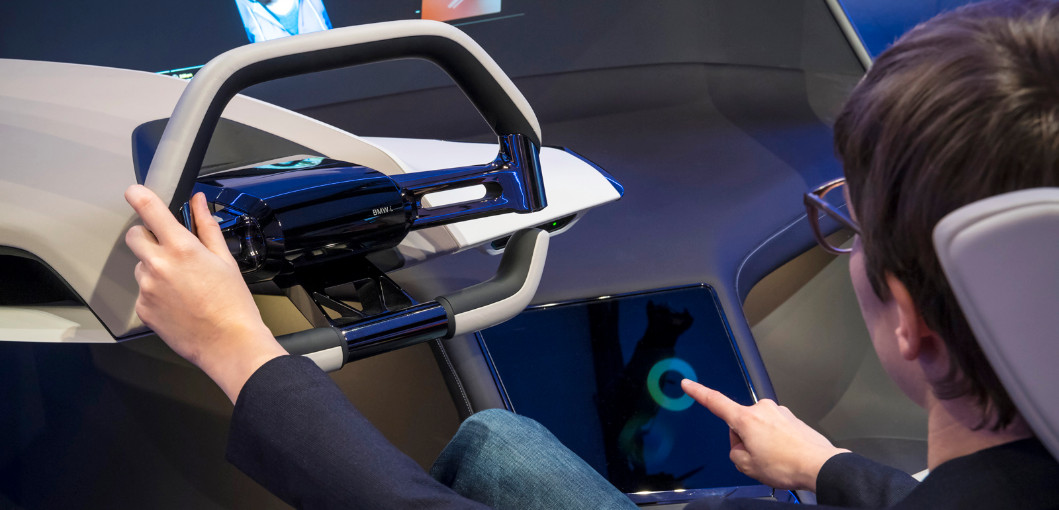 Teaming up with Intel and Mobileye, the German marque will soup up its BMW 7 Series with Intel GO technology to steer the car's environment modelling, path planning and decision-making. BMWi is also the first brand to offer an interactive, 3D augmented reality experience of their products in a pilot programme using Tango, Google's smartphone augmented reality technology. Customers can explore their ideal BMW i3 or i8, as a real-size, interactive visualisation.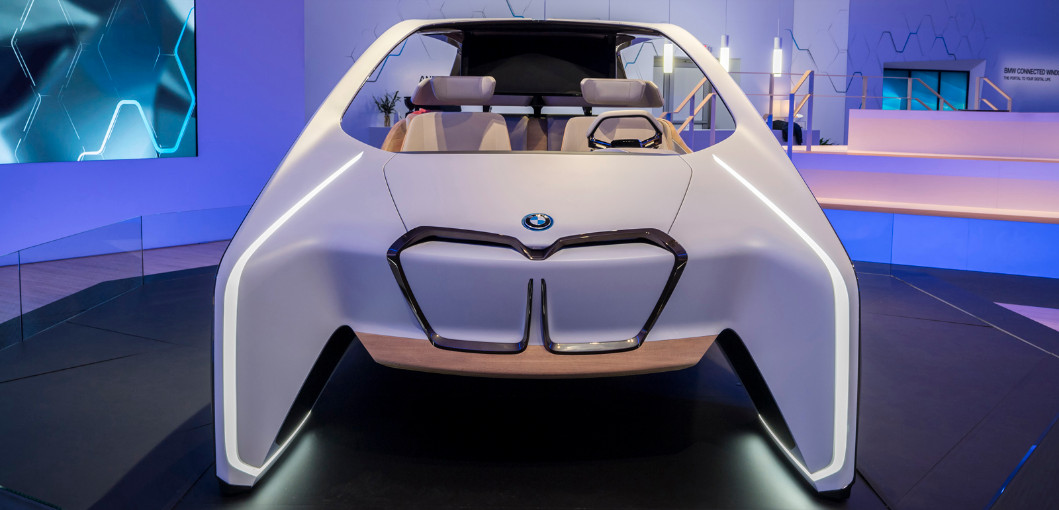 ---
2. ALEXA, DRIVE: talk to your car

Smart homes are now connected to smart cars, thanks to Ford's partnership with Alexa, Amazon's intelligent personal assistant service. The American carmaker is developing ways to pair millions of SYNC-equipped vehicles with home automation devices or smart home products, which makes sense when you consider that half of western consumers are predicted to buy a smart home product this year.

With Alexa, Ford owners can send voice commands to start or stop the engine, lock and unlock doors, check fuel, state mileage, provide driving stats and pinpoint the vehicle's location – all via the Alexa app or via the Amazon Echo speaker.
---
3. TRAVEL BY PORTAL: Chrysler's family wagon

Introducing the "fifth generation" of family transportation. The Chrysler Portal Concept is supposedly reflective of millennials – at least those who've decided to A, settle down and B, spend big on a next-gen vehicle. So, following on the genealogy from station wagons, minivans, SUVs and crossovers, what's the key difference, other than the soon-to-be-standard self-drive capability?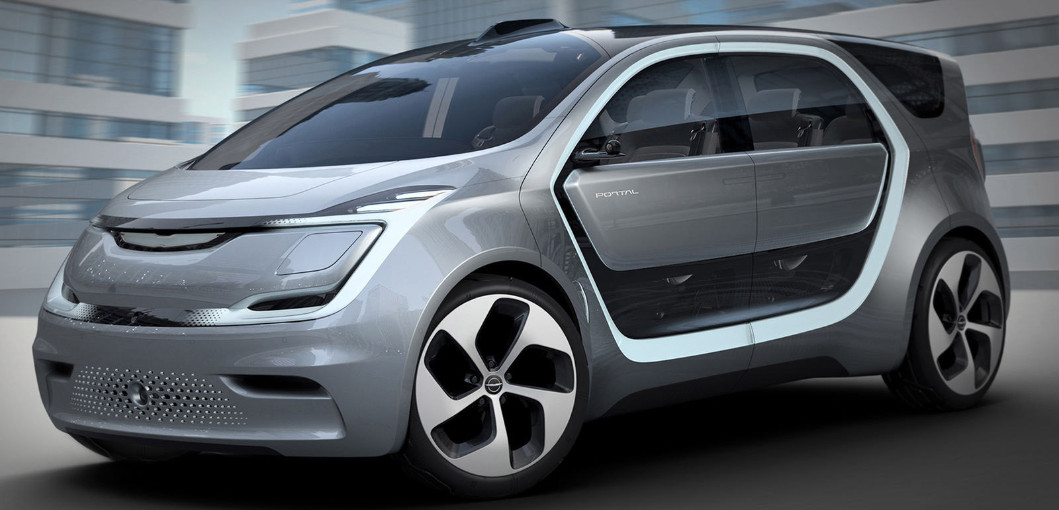 Aside from the marketing gumpf around personality, values, flexibility and environmental savvy, Fiat Chrysler's all-electric Portal offers the driver and passengers a "third space" – an open and serene atmosphere that provides an alternative environment between work and home. An initial 250-mile range version should be available after 2018.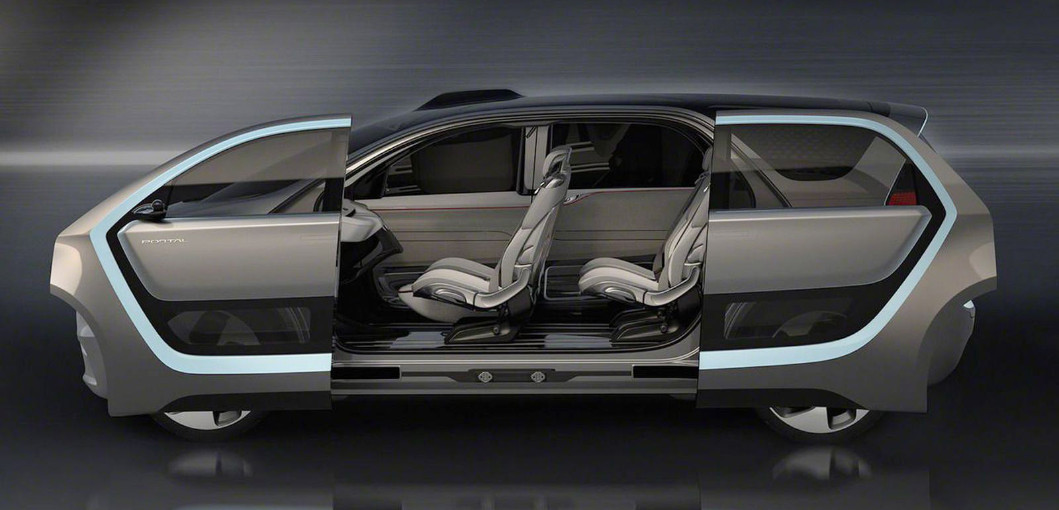 ---
4. BATTERIES INCLUDED: New tech will change the game

According to the boffins at Bloomberg New Energy Finance, the cost of owning battery electric vehicles (EVs) will fall below primitive internal combustion engine vehicles by 2022. Breakthroughs in a battery technology known as lithium-air, sometimes called Lithium O2, have been hailed as Holy Grail discoveries and mean that electric cars can feasibly be powered for more than 644km on a single charge, thanks to Li-air cells that are a fifth of the weight of today's EV batteries.

By making cells that contain their own oxygen, rather than relying on surrounding air, a team from MIT has managed to reduce voltage loss by a factor of five – but it could be five years before it becomes a commercially available technology. That'll be just in time for 5G phones and autonomous electric cars.
---
5. VAN-TASTIC: Mercedes-Benz Vans

Supercars aren't that practical anyway – unlike Mercedes-Benz adVANced new auto (sorry). Mercedes-Benz Vans exhibited at CES for the first time ever, showcasing the Vision Van, set to change the way we think about and drive larger vehicles, and is billed as an example of intelligent communication between the vehicle, the driver and their surroundings. The vans can communicate with other road users via the Black Panel radiator grille with its LED matrix and an LED display integrated in the rear end, which warns when the vehicle is stopping, turning or even releasing drones, according to an eerily-worded statement from the company. It also indicates road users when the vehicle is parked for a prolonged period and can then be overtaken.