There are plenty of places for good looking millionaires to connect. From VIP rooms and celebrity house parties to private jet showrooms, birds of a feather tend to flock together.And the world is getting even smaller, with exclusive dating apps connecting elite single – but it seems it's hard to make the cut. Luxy is one the most popular and fastest growing online dating clubs for millionaires, and has made it known they have culled 40,000 wannabes.
The app-makers have been criticised for being 'snobbish,' 'dividing,' and 'discriminatory' – by their own admission – and it seems they have doubled down with almost 40,000 of applicants being rejected for not being "rich or attractive enough". In addition, 50 per cent of new applicants are currently being refused by existing members via the Vouch feature, and if you have less than 50 per cent of yes votes then you'll just have to find another way to meet the millionaire man or woman of your dreams.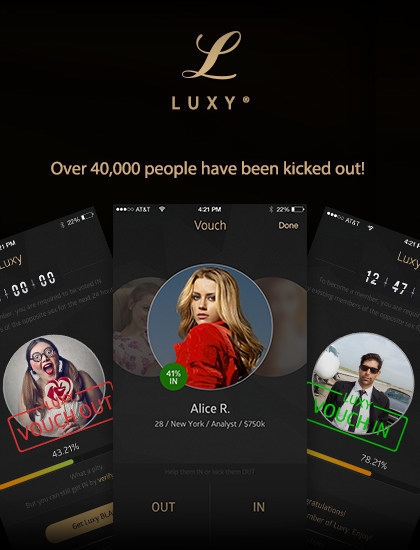 An additional 20 per cent of applicants are rejected by Luxy staff and just 30 per cent do gain access to the large database of verified accounts – but only after Luxy verifies their income. Luxy is also pretty sharp at getting rid of fraudsters. The CEO has been quoted saying: "If you show up in a 20-year-old Corolla and request to meet at Burger King, you won't last very long on LUXY."
He says this creates an air of exclusiveness which is often admired by the wealthy. The app functions similarly to many other dating apps, such as Tinder, and allows users to share their everyday luxurious moments (and images with their matches). The Luxy App can currently be downloaded at the App Store or on Google Play.