Imagine viewing London's lights twinkling at night while perched atop a skyscraper one moment and relaxing on a secluded Hawaiian beach with only the breeze and gently lapping waves as companions in the next – a difficult travel itinerary that Marriott Hotel's Teleporter is able to fulfil within a matter of minutes.
Using Oculus Rift virtual reality technology and visual effects from Academy Award-winning studio Framestore, those who enter the Teleporter need only don headsets and headphones before finding themselves fully immersed in a Marriott Greatroom lobby where a brief stroll through the property leads to a 4-D experience with breezes, warm sun and ocean spray in far-flung locales.
Part of the brand's "Travel Brilliantly" campaign, the Teleporter is just one aspect of how Marriott is looking for innovation in future travel experiences to engage globe-hopping millennials.
"Marriott Hotels' Travel Brilliantly campaign is an empowering and creative platform that has captured the imagination of the next generation of travellers," said Neal Jones, chief sales and marketing officer, Middle East and Africa at Marriott International. "Through a series of dynamic and innovative initiatives, such as the virtual reality travel experience Teleporter, the brand is embracing technologies that will shape the future of travel and encourage travellers to explore and discover the world."
"As the first hospitality brand to embrace virtual reality, Marriott Hotels is providing travel enthusiasts in the Middle East with an opportunity to sample destinations and make informed decisions. It will particularly appeal to millennials, who are increasingly relying on smart devices and new technology while travelling," added Jones.
While the Teleporter isn't currently available for guests to try in Marriott's properties, this sensory virtual travel experience is an exciting step towards a future where sampling destinations and taking exotic afternoon breaks are mere moments away.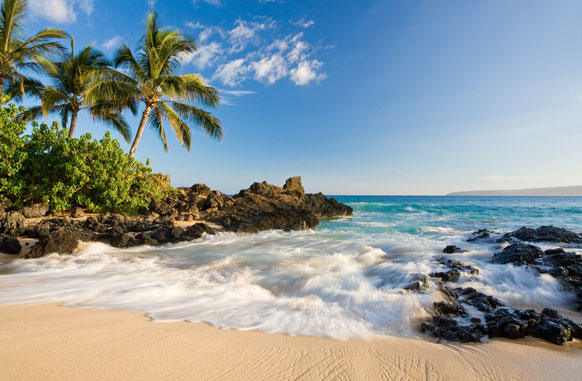 Take yourself to a tropical beach within moments, thanks to Marriott's #GetTeleported project