With 89 hotels in some of the world's most vibrant cities, The Ritz-Carlton puts a concerted effort into giving great advice to travellers. Over the course of several years, the brand has added some of its concierge tips to search and discovery app, Foursquare.
Remember Foursquare? The old-school (six-year-old) app is apparently still alive and well with 45 million registered users and many who still loyally check-in to hot locations and check out all the valuable user-generated gems.
Here are some highlights from The Ritz-Carlton account:
1- San Francisco, USA
Top tip: The Palace of Fine Arts
"The Palace of Fine Arts is a neo-classical "ruin" originally constructed for the 1915 World's Fair and is the only structure from the historic event that is still situated on its original site."
---
2 - Doha, Qatar
Top tip: Souq Waqif (flea market)
"Souq Waqif is a must visit in Qatar. This charming labyrinth of narrow streets is the only place where visitors can bargain and purchase a diverse range of products."
---
3 - Tinum, Mexico
Top tip: Chichen-Itzá
"Chichen-Itzá was voted one of the New Seven Wonders Of The World. Sacrifices, rituals and, erm, ball games all took place here. Whisper at one end of the Great Court and you'll be heard 500 feet away."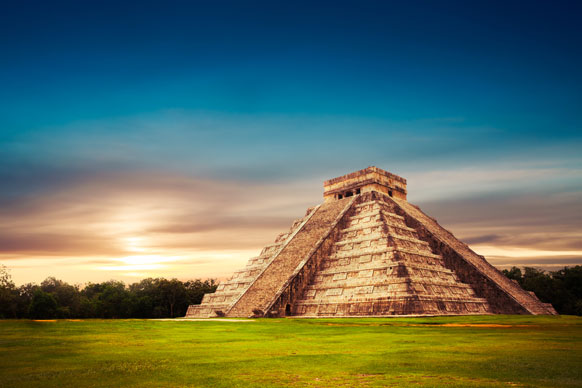 ---
4 - San Francisco, USA
Top tip: Mission San Francisco de Asís
"The oldest intact building in San Francisco is Mission Dolores (1782-1791). It was made famous in the Alfred Hitchcock movie, "Vertigo.""
---
5 - Dubai, UAE
Top tip: Sheikh Mohammed Centre for Cultural Understanding
"Be sure to sample some Emirati food, including 'Chabab'; a pancake, flavored with cardamom and saffron, and served with syrup from local dates."
---
6 - Barcelona, Spain
Top tip: Mercat de Sant Josep - La Boqueria
"People have been coming to La Boqueria since the 13th century. Don't miss the fish market early each morning, and head back in the afternoon for drinks and tapas in one of the bars inside."
---
7 - Fort Myers Beach, United States
Top tip: Lovers Key State Park
"Lovers Key, once only accessible by boat and traveled only by lovers, is now the site of a 2-mile beach, reached by boardwalk or tram."
---
8 - Bronx, New York City, USA
Top tip: New York Botanical Garden
"Stop and smell the roses at The New York Botanical Garden, which boasts 50 gardens and plant collections across 250 acres. Seasonal exhibitions take place inside this landmark NYC glasshouse."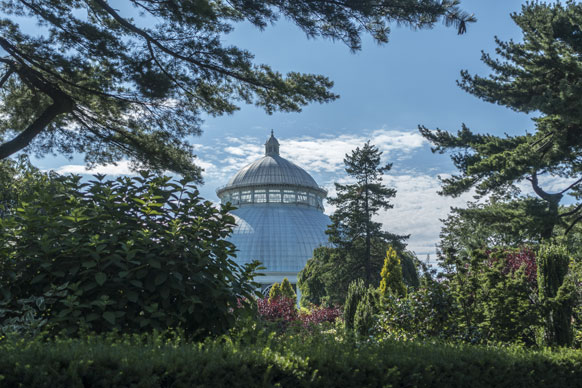 ---
9 - Washington DC, USA
Top tip: The White House
"Don't miss the White House beehive and the First Lady's vegetable garden from the gate on the South Lawn. The bees pollinate White House plants and make honey for the first family and their guests."
---
10 - Dubai, UAE
Top tip: Dubai Miracle Garden
"While strolling through the Dubai Miracle Garden, ask your guide to point out the rare flowers that were planted in the Gulf region for the first time."
---
The Foursquare tips are part of a campaign titled "World Concierge", which enables guests to receive well-curated information as they 'check-in' at iconic landmarks and places of interest. The information was gathered from expert concierge teams at each of its hotels and resorts and the 1,000 tip came via Jaqueline at The Ritz-Carlton, Toronto. Her video describes Graffiti Alley, which stretches almost a full kilometre from Spadina Avenue to Portland St.