There are many astounding Caribbean homes for rent, but this truly iconic property stands apart. For the first time ever, The Mandalay Estate on the island of Mustique is now available to rent, having been owned by British music hero David Bowie and built in collaboration with renowned architect Arne Hasslqvist – "AKA the man who built Mustique". The property was constructed for Bowie back in 1989 but retains a timeless Balinese aesthetic, blending in modern touches and classic Caribbean charm. The home has all of the original fixtures and styling from the rocker's ownership, including the five bedroom suites (pictured below), each with its own private veranda connecting to the pool.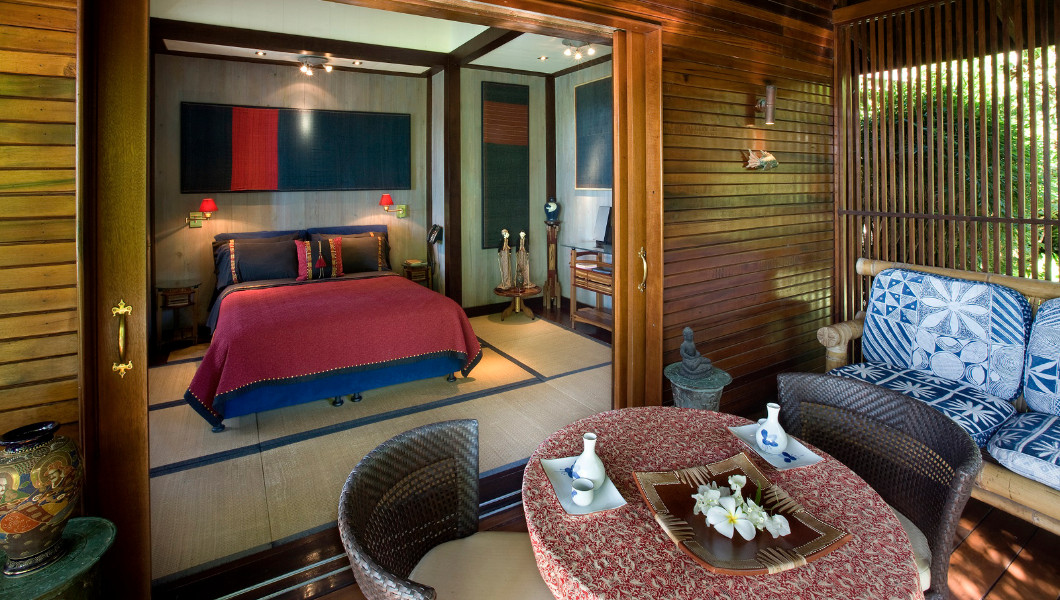 In addition, there's a dining pavilion (pictured below), games room, study, infinity pool as well as a number of private garden decks, perfect for sunbathing, dining or relaxing, and with plenty of space left over, considering the 6.2-acre plot. The newly available rental is built around a split-level koi pond, waterfalls, and an infinity pool, which links the property to the Caribbean Sea. In addition, 'The Writer's Cottage' provides guests with first-class self-contained, open plan accommodation away from the main villa, which was used regularly by poet and publisher Felix Dennis who purchased the property from David Bowie in 1995.
Felix wrote many of his most well-known pieces of work including "How to get rich" and "A glass half full" in the cottage and, deep within the property's tropical gardens, also lies 'The Studio', a private pavilion which was originally David Bowie's recording studio, offering further secluded and exclusive guest accommodation. Guests will be hosted by Mandalay's eight on-site staff with rental prices for seven days starting from GBP 28,000 during the low season – for exclusive hire.