Sprinkled over the Umbrian hills like cocoa on a cappuccino, the elegant collection of recently restored farmhouses that make up Reschio Estate are a feast for the senses and an absolute treat for Italy-bound travellers with a taste for the finer things in life. The 3,700-acre estate was purchased in 1994 by Count and Countess Antonio Bolza, an aristocratic Austro-Hungarian family of Italian origin who saw the opportunity to breathe new life into the magnificent setting and leave 
a legacy for future generations.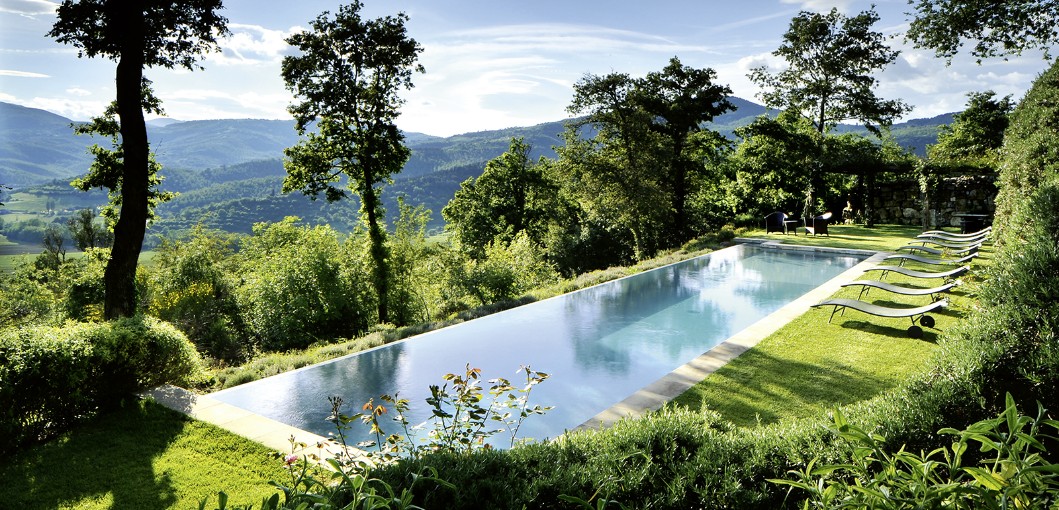 For the last 20 years, Count Bolza's son, London-trained architect Count Benedikt, and 
his wife Donna Nencia Corsini, have painstakingly restored around half of the buildings on the 
estate, including farmhouses, an old tobacco factory and a 1,000-year-old castle.
Ten of the beautifully decorated farmhouses are now available for well-heeled travellers to rent, and the 1940s tobacco factory has been converted into La Tabaccia, a creative centre, from which the Bolzas have reimagined every element of project. Count Benedikt has worked with carpenters, stonemasons, tile makers, blacksmiths, lighting masters and other artisans to create the collection of fabulously appointed farmhouses, all furnished with stylish modern décor, rich antiques and unique artwork, and each positioned on its own discrete plot of land far from the eyes and ears 
of neighbours.
In between the prized plots, the working estate is home to more than 5,000 olive trees, which produce an annual crop of fragrant olive oil, 
as well as acres of vineyards, a vegetable garden and more than a million honey bees. This rich bounty provides ingredients and inspiration for the chefs at the estate's Ristorante Alle Scudierie, where Count Bolza himself can often be found enjoying an aperitif after riding across the estate to and from the Equestrian Theatre, where 40 Andalusian pure-bred horses are trained.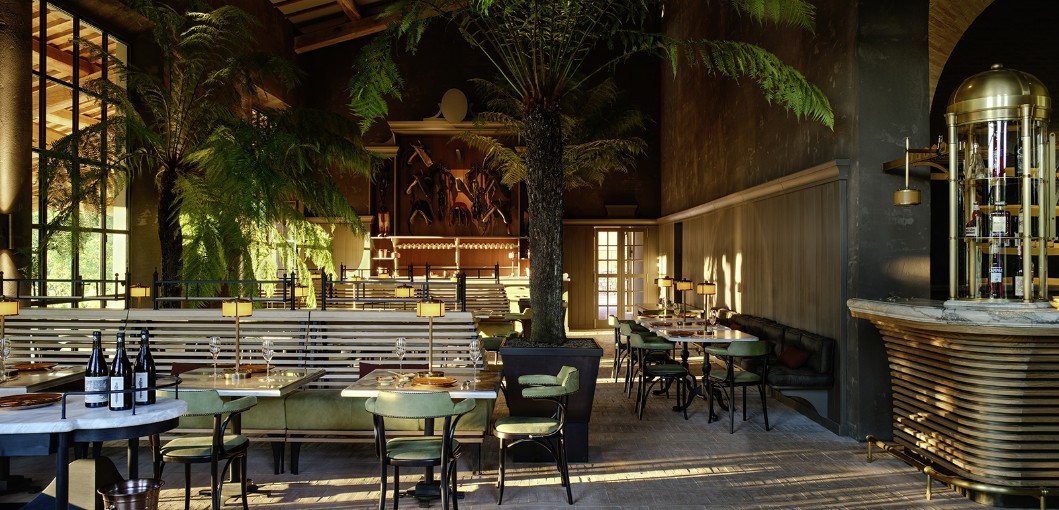 This summer, the family will put the finishing touches to the castle, a 10th Century edifice that is being converted to a boutique hotel with 36 gorgeous rooms and suites. Expect more of the modern rustic interiors showcased in the private residences and, of course, spectacular views of the surrounding Umbrian landscape.

www.reschio.com