An Englishman might think his home is a castle, but in Scotland there's no make believe. This is Turin Castle, a five-star, exclusive-use castle in the heart of Scotland that defies belief, exceeding every expectation for a luxurious stay in the boundless northern reaches of the UK.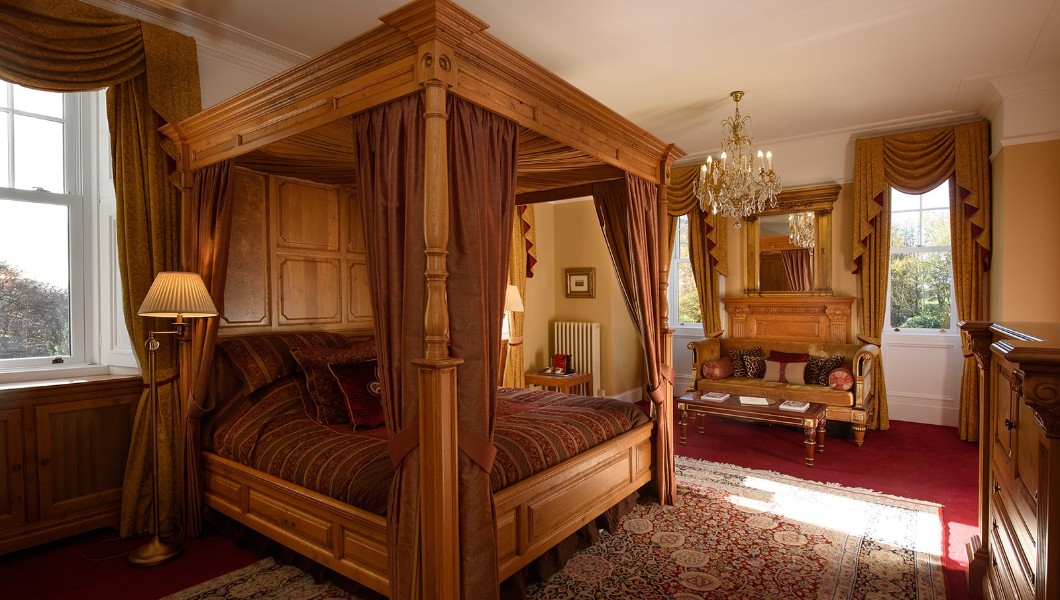 The Turin experience isn't your everyday off-the-rack hotel encounter – because this is far from a hotel. Guests have the run of the estate and are invited to curate bespoke events, sporting retreats for golf and shooting, or simply disappear from the everyday grind for relaxation, food and a few grams of real single malt.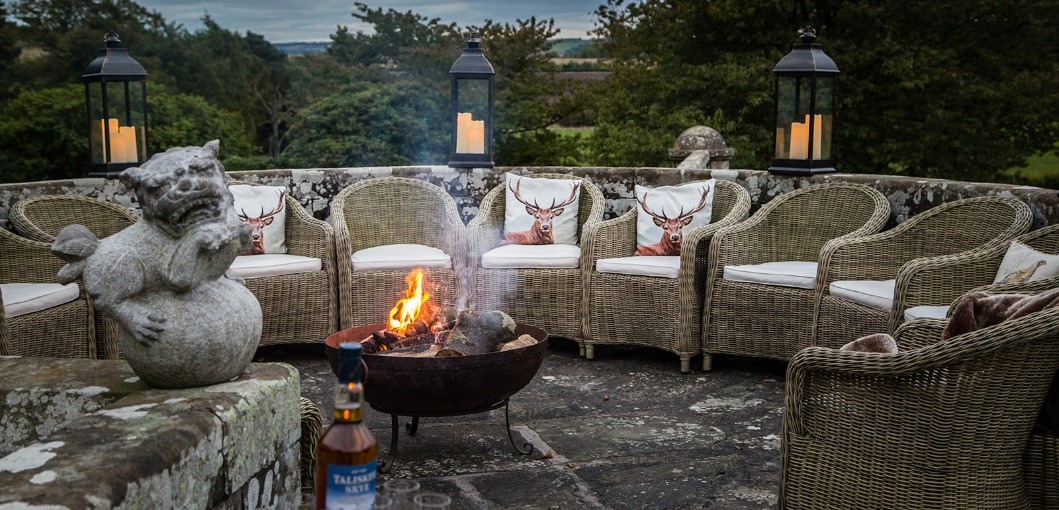 Popular as a wedding venue, the castle has also had a starring role in countless nuptials, featuring in the pages of Vogue as a dream Scottish wedding venue. It's not hard to see why people jet in from all corners of the globe to say their vows, when you look at the verdant landscapes and historic structures that seem to belong in a Hollywood fantasy.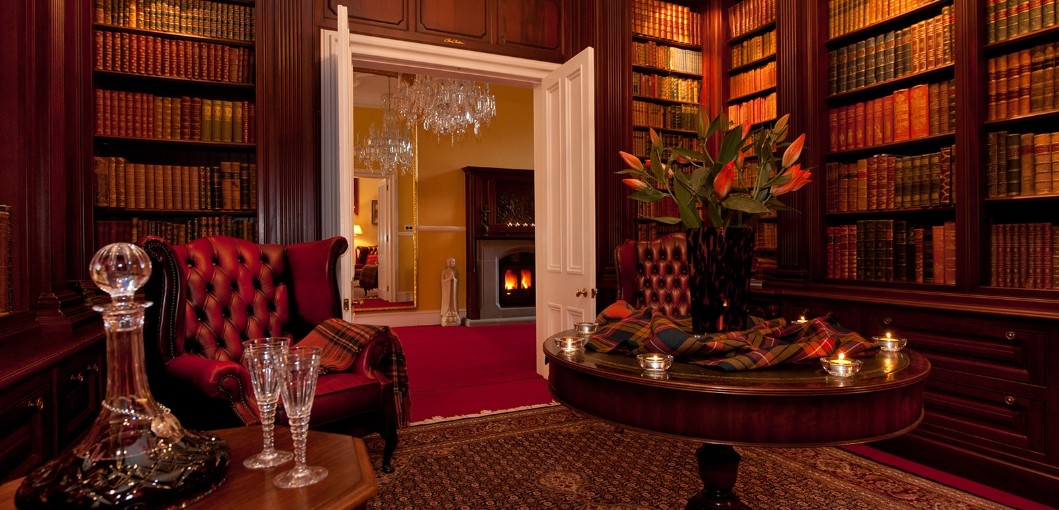 Ideally located in the heart of Scotland, between Edinburgh and Aberdeen, Turin Castle sits within 20 acres of sweeping lawns with a majestic view of the rolling Scottish countryside. The castle is steeped in history and was built in 1659 but relocated stone by stone from the loch side in 1907 to its current site.
DISTILLED STAYS
The 10 beautifully appointed bedrooms have views of the gardens and beyond to the Angus Glens, with recent renovations providing private bathrooms for every accommodation – with each room unique yet blending perfectly with the character of the property. And "blending" is a rather apt word, considering the suites – Talisker, Glenmorangie, Glenlivet et al – are named after quite well known producers of the golden liquid.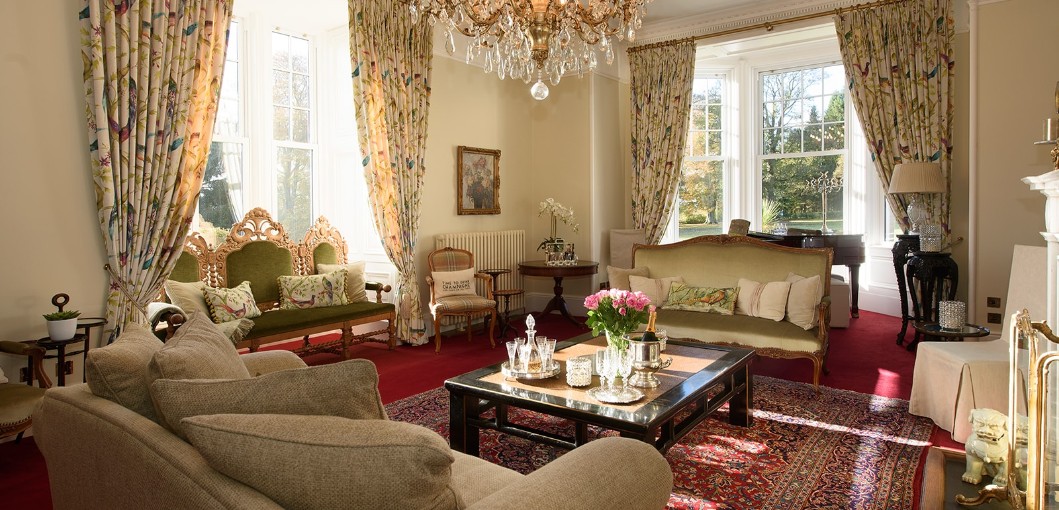 Independent travellers have the option to take care of themselves when it comes to culinary cravings (this is a home after all) but Yvonne Corbett, the castle's Managing Director, and team are available to recommend world-class chefs to cater for every conceivable need. Sleeping up to 20 guests, the castle is an elegant mix of traditional and modern décor whilst remaining close to its Scottish roots. The Castle offers 10 large bedrooms, all fully fitted with Clive Christian furniture and accessories including three four-poster suites.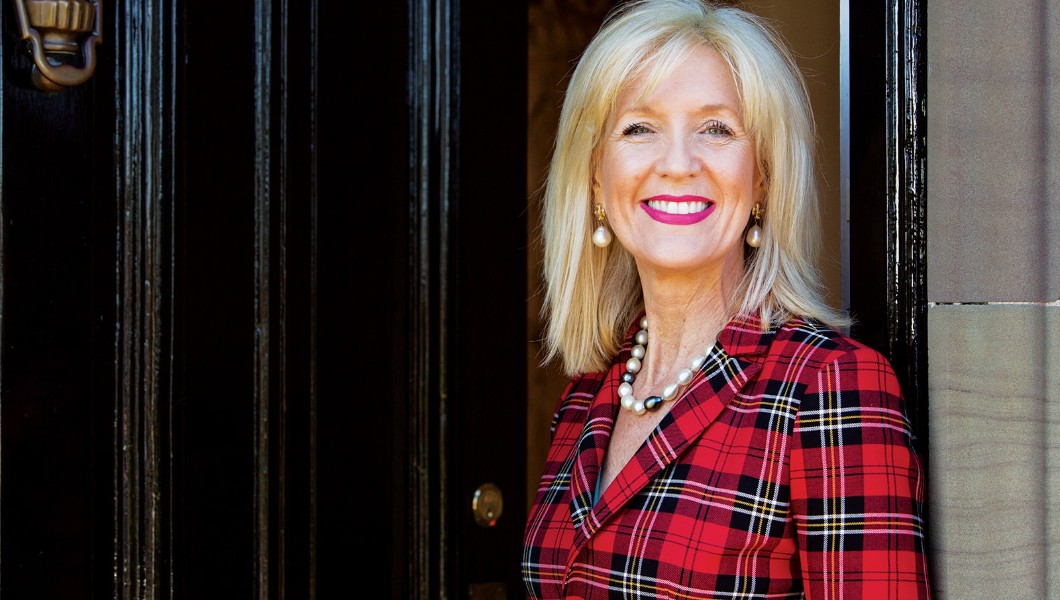 EPIC EXPERIENCES
It's no surprise that one of the most verdant areas of Scotland is dotted with myriad 18-hole championship golf courses, all within easy reach; Carnoustie (20 mins), St Andrews – the home of golf (56 mins), Gleneagles (70 mins) Royal Aberdeen (60 mins) and Trump International (75 mins). It's the perfect base for a golfing holiday, with several other golf courses – including Monifieth, Montrose, Panmure, Edzell, Letham Grange and Forfar – all less than 30 minutes from the property. In fact, there are 118 golf courses within a couple of hours drive, so you'll be sure to return home with a perfected swing and a spring in your step.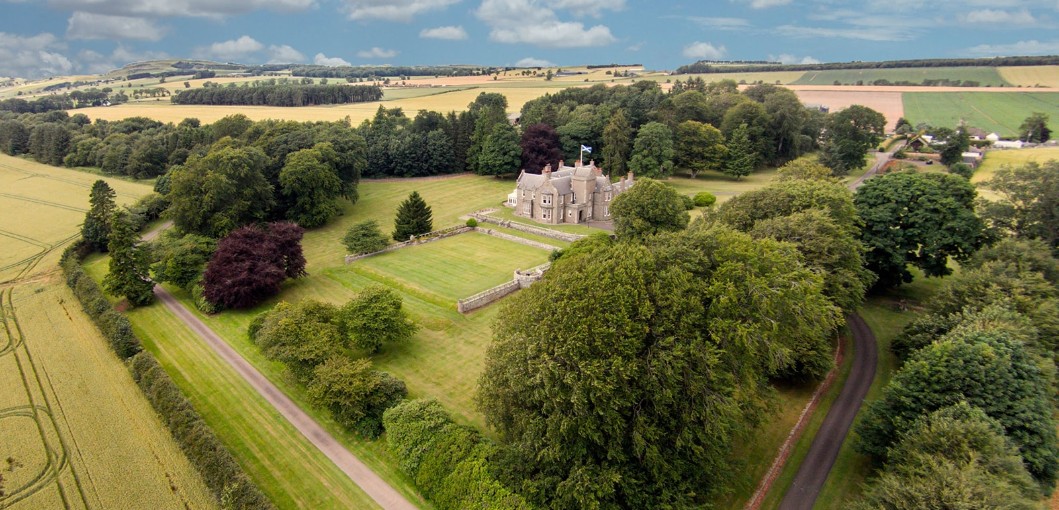 Golf is far from the only activity available, with the Scottish Highlands right on the doorstep, there are dozens of things to take advantage of. Take aim with stag, pheasant or driven grouse shoots on nearby estates; cast your rod with private loch fishing with sea trout excursions; take a stroll or travel by two wheels in the Angus Glens; hit a bullseye at the archery range or shoot without ammo, with a photography tour, arranged at request. Or for a more serene escape, long beach walks at the beautiful Lunan Bay Beach are the perfect tonic for the morning after the night before – just a short drive from the castle.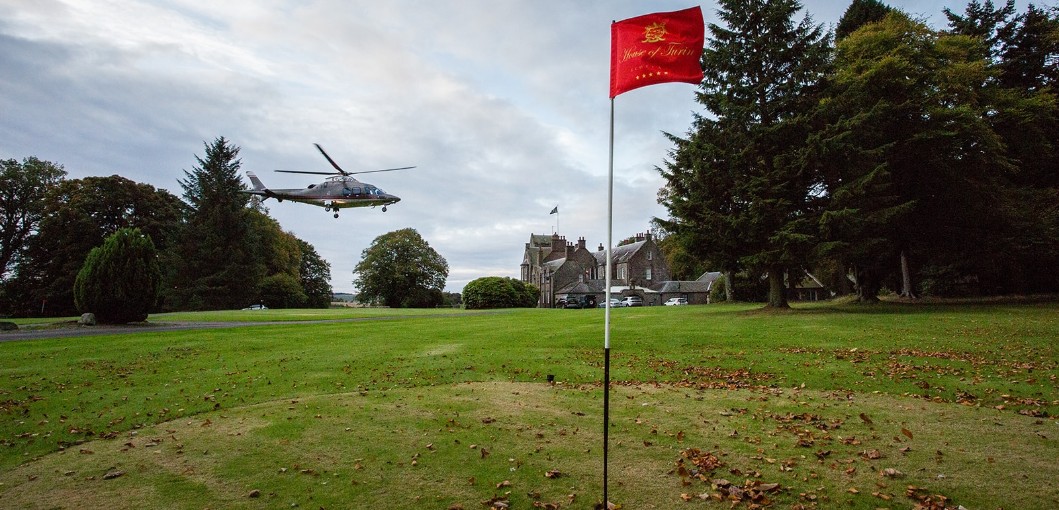 If hiking is your thing, Scotland is known for its incredible vistas and has an endless list of potential routes. Post breakfast walks can be taken round either of the two lochs only minutes from the property. Glen Clova is only a short drive away, with stunning scenery all year round, offering scenes of verdant pine forests in summer or snow-capped hills in winter. Look out for eagles flying overhead, red squirrels in the woodland, or roe deer wandering the hillside. If you're planning on working up an appetite you can be greeted at the top by a Michelin-starred chef and enjoy the finest food with spectacular views into the valley.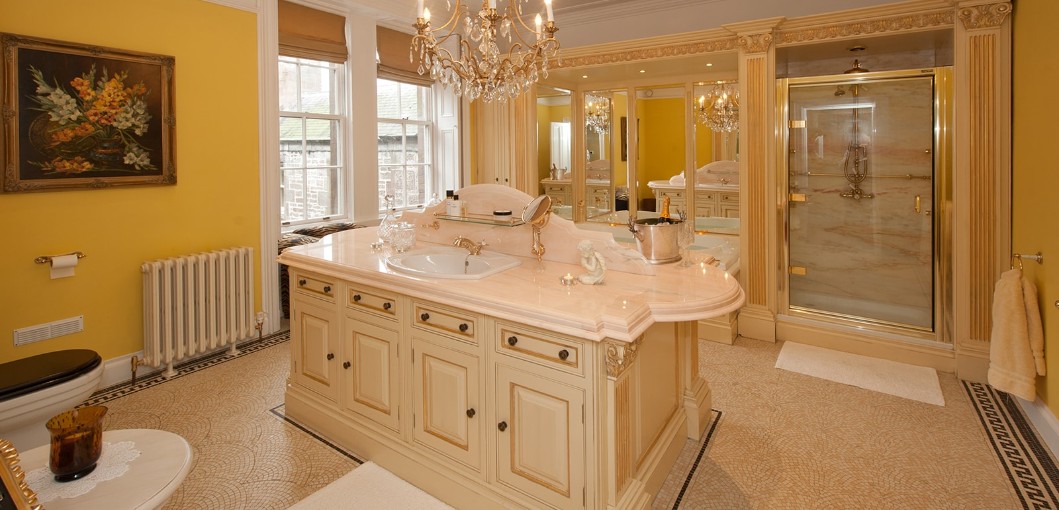 If you don't want to leave the castle (and we wouldn't blame you), there are dozens of facilities and activities for you to enjoy in the building and surrounding gardens, such as whisky tastings, wine and food pairings, chocolate making workshops, cookery lessons and many more.
MARITAL BLISS
Your wedding at the Turin Castle will be totally unique and the castle is yours for the duration of your stay. There are no cookie-cutter packages, which allows you to create the day of your dreams. The castle is completely secluded and has wonderful locations for the ceremony, be it in the castle or at the beautiful stone circle in front of the castle with your guests seated on the extensive lawns below. Larger weddings may prefer to use the grounds for a marquee – so many different options for location on the 20-acre property.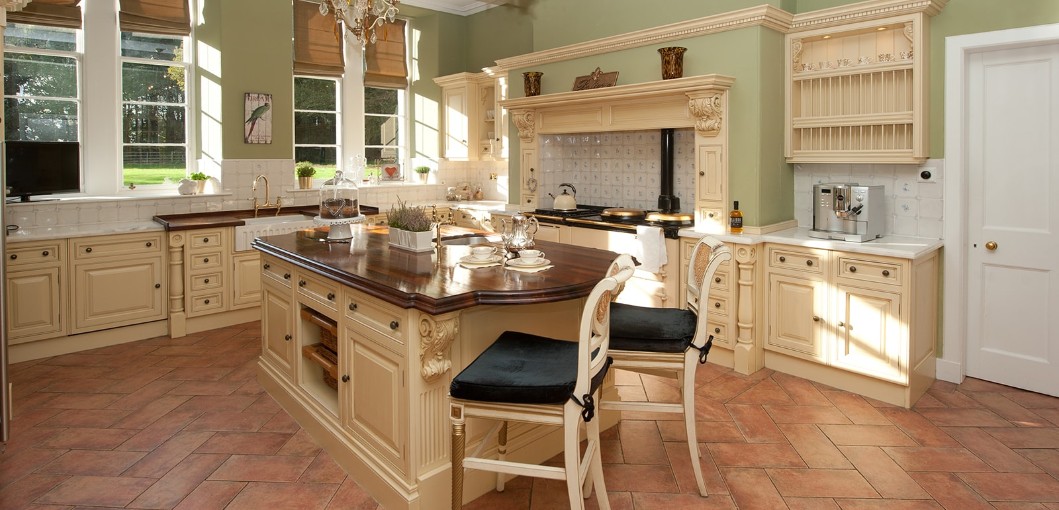 Bridal parties are encouraged to take the castle for three nights arriving on a Friday, enjoying an informal evening together. The next morning the bride has all day to pamper herself in the sumptuous master bathroom suite and spa bath. There's plenty of time for masseurs, beauticians, hairdressers – in fact anything you need to make the most of your day. The following day you can again enjoy a get together within the castle with ample space to invite some friends over for a hog roast in the outdoor courtyard, then enjoy a leisurely Sunday and pack up and leave on the Monday morning. love@turincastlescotland.com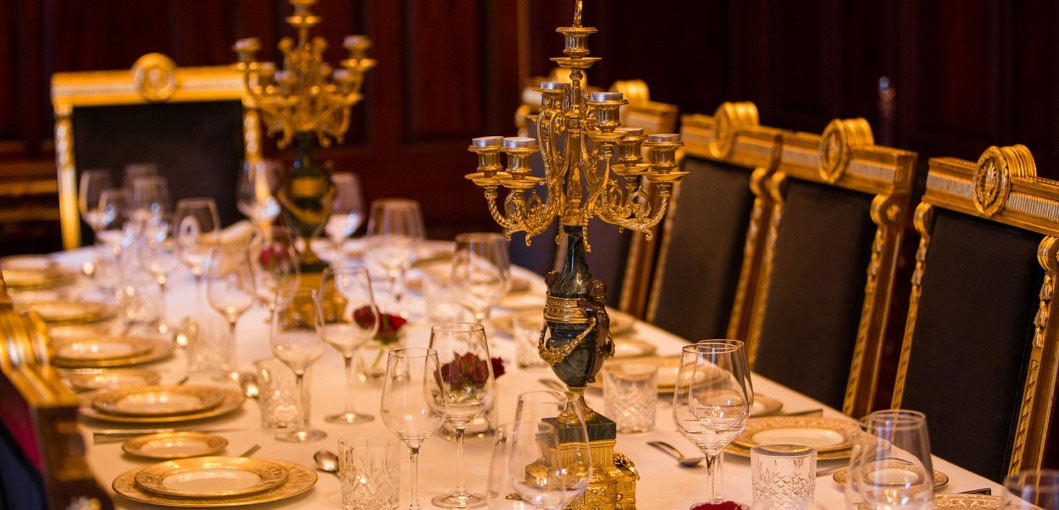 DON'T MISS
Whisky and gin tasting: Turin has its own whisky room, where experts come to showcase the finest malts in the land – there's also a chance to arrange private distillery tours

Shopping en privé: Book a bespoke shopping trip to Edinburgh for the day, dine in a Michelin-starred restaurant and put that credit card to use with a personal shopping experience

Birds of prey: Take a seat in the ancient stone circle and enjoy a dram of whisky while the resident expert educates you in the art of falconry

Feast of plenty: Chefs at Turin Castle work with local growers to make sure Angus produce is used for our guests. All vegetables served are organic and picked on the day, sourced from a neighbouring walled garden

At your service: Turin castle can offer a private butler service if required. Discrete and understated, you'll barely know they are there and nothing is too much trouble for the concierge team
Stay:
TURIN castle
Angus, Scotland, DD8 2UF