Few things on earth are as epic as surveying Africa's vast open spaces from the luxury of a beautiful five-star wilderness retreat, as nature unfurls before. But if you're going to 'do' Africa, our advice is to do it properly - no holds barred. Ker & Downey Africa's new and exclusive Tanzania Private Jet Safari, in collaboration with ExecuJet, takes the traditional safari and turns it on its head, casting a spotlight on some of the continent's wildest and most unique experiences amidst the epitome of sky-high luxury.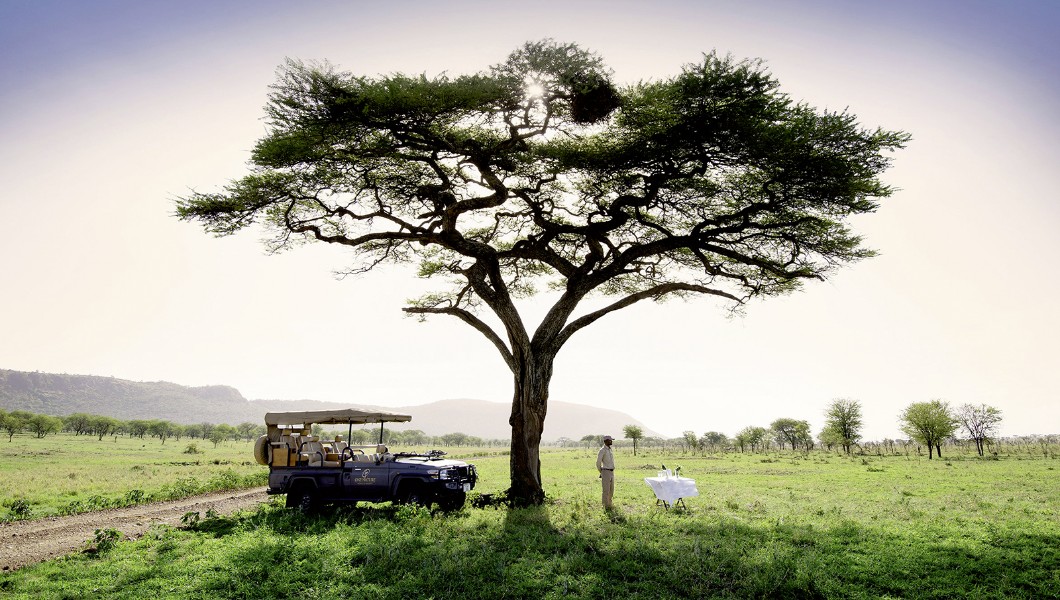 Put aside 11 days, and let yourself be whisked away to Tanzania and Zanzibar's most secluded regions, in the comfort of your own private ExecuJet, with a trip that offers you a front row seat to the Great Wildebeest Migration, private game drives through a UNESCO World Heritage Site, and guided walks to a Maasai village. Staying at some of Africa's most prestigious lodges, privacy and seclusion is abound - soak up views of Ngorongoro Crater from Entamanu Private safari house, discover a working coffee plantation at Arusha, Legendary Lodge, or immerse yourself in the Serengeti's stunning topography at One Nature Nyaruswiga. As Out of Africa moments go, 
this trip will create memories to last a lifetime.