Congratulations on taking Em Sherif international. The Harrods outlet opened a few months ago and Hôtel de Paris Monaco just days ago. An exciting time!
Yes, it's a milestone for Em Sherif to be both at Harrods and Hôtel de Paris. The team and I are so honoured, as it's really a dream came true.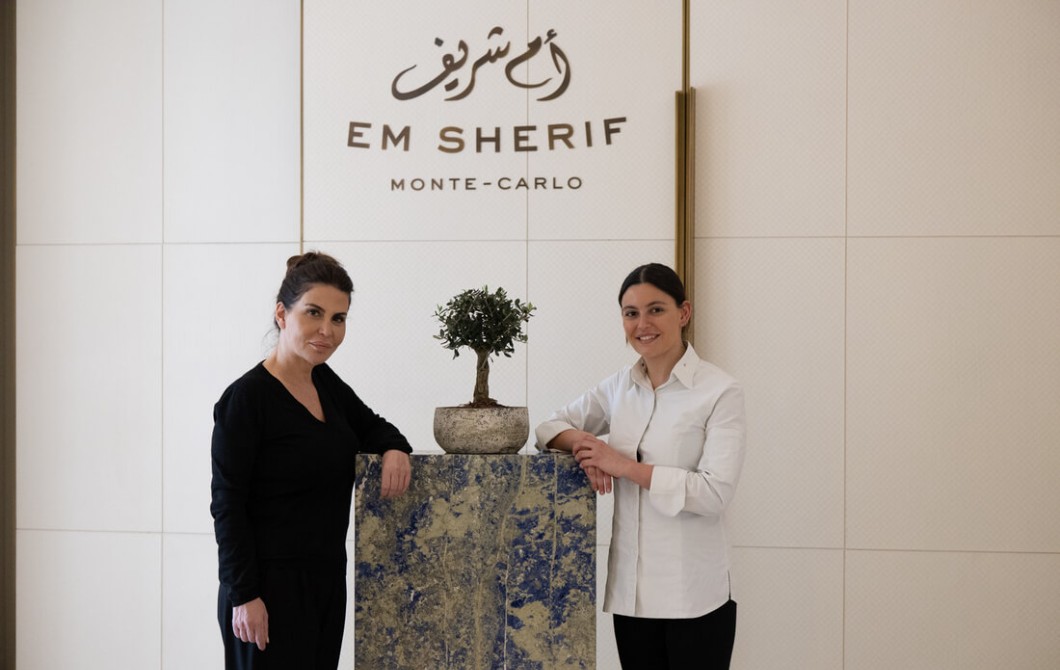 Tell us about the highs and lows of international expansion...
Expanding worldwide is a huge challenge, maintain the quality, follow up, team training, consistency etc… But at the same time, it's a burst of adrenaline, and it's amazing to discover each country's culture and adapt ourselves to our clientele's desires and needs, and use their local produce on our menus.
Em Sherif first opened in Lebanon in 2011 and has since proven extremely popular in the Middle East. What has reception been like in London so far?
Opening in London was exciting for us as we were entering a new market, so a new adventure for Em Sherif. We had to adapt ourselves to new palates and refine the tastes more and find this middle ground between the east and the west.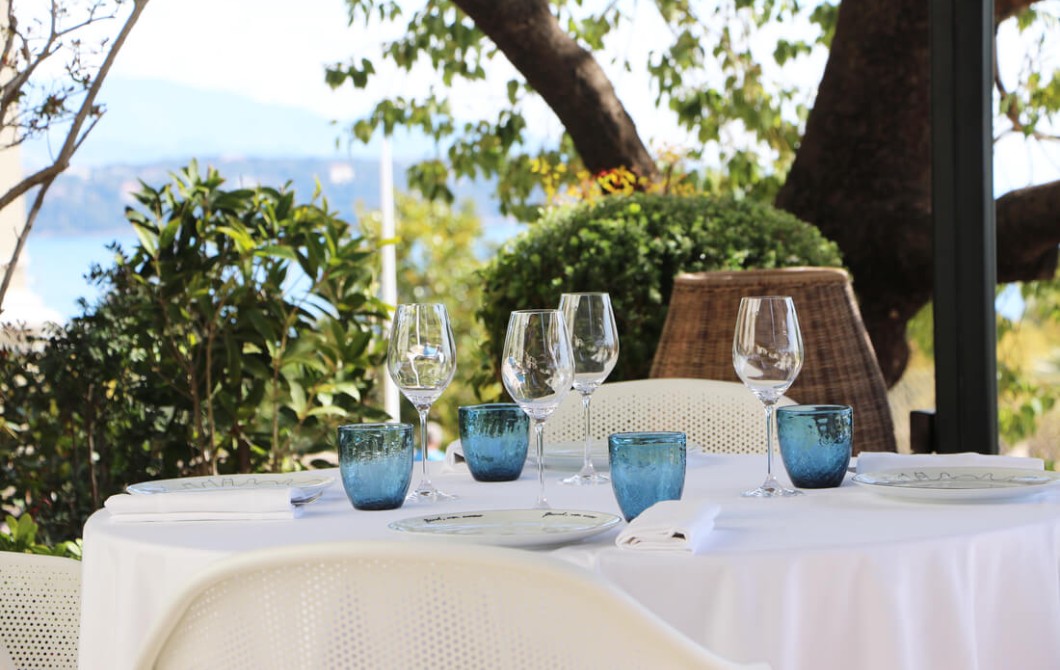 How does the menu in London and Monaco differ to the Middle East? Have you added or removed certain dishes, or included some European twists?
Since Lebanese cuisine is based on acidity, we refined our recipes by creating new ones that are appreciated by everyone, and we also refined our platings. Wherever you go in the world, you'll find Em Sherif's classics, such as hummus mutabbal, fattoush tabbouleh etc… and you'll find other dishes that are suitable for the country that we are implemented in. In London, we did our fish skewers and fish shawarma, lamb chops, Wagyu beef skewers.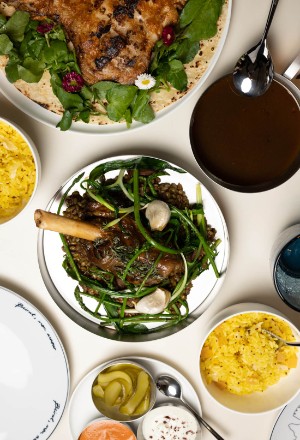 Why did you decide to open a restaurant in Monaco – does it have a place in your heart?
Monaco is very close to Lebanon in terms of ecosystem, as we're close to the Mediterranean Sea. And we had the chance to have a place in our new home at Hôtel de Paris Monte-Carlo Monaco and partner with SBM.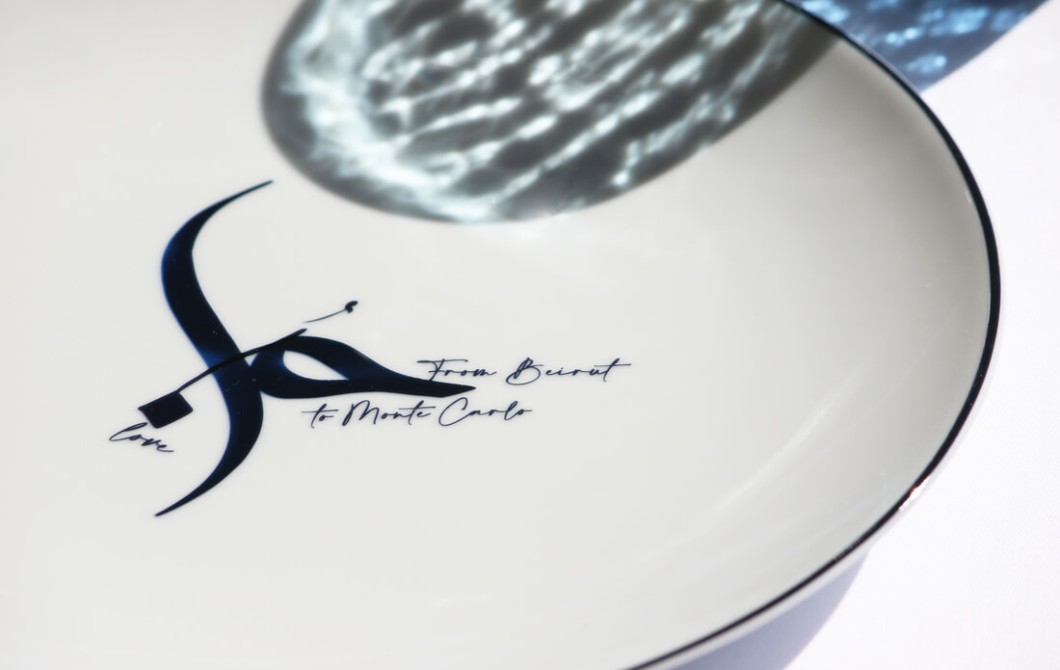 What new dishes should we look out for in Monaco and what else is 'new'?
In terms of cuisine, we use a lot of products from the region, and our menu is concise and a version of Em Sherif à la Monegasque. We do slow-cooked lamb shank with a herb and spiced gravy and freekeh, a creamy Mushroom moghrabieh, a new style siyyadiyeh which is a whole fish stuffed with onion rice, and rhubarb muhallabiya.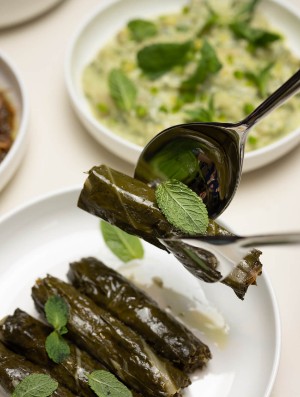 If a guest only has time to eat three dishes in Monaco, what should they be?
Our pine nuts hummus, Samke tajin, which is sea bass with citrus sauce, and the lamb shank.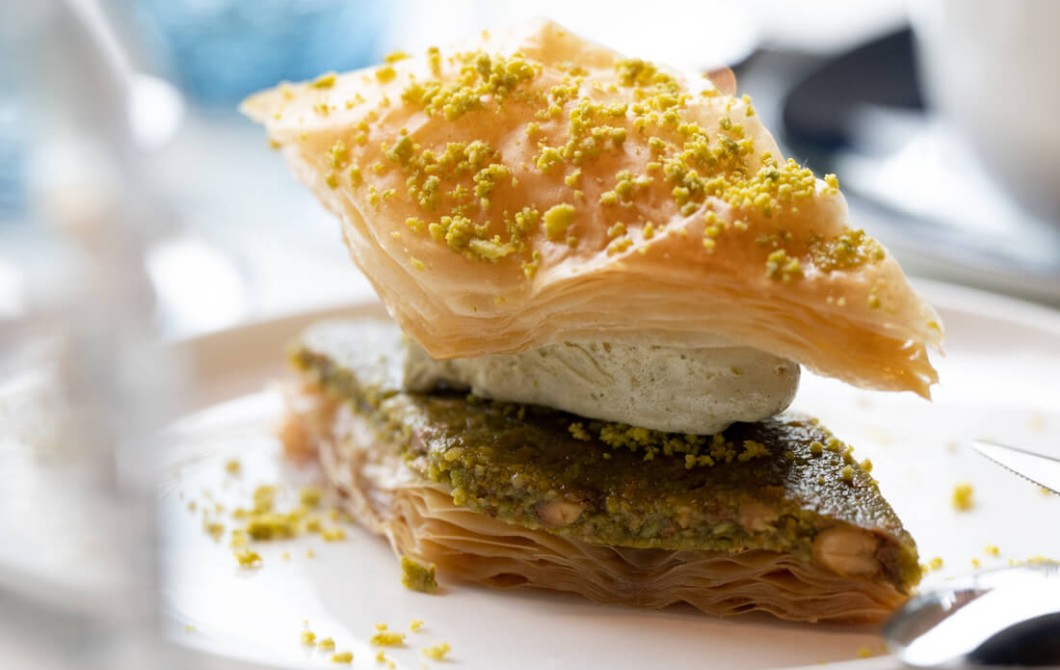 Both The Michelin Guide and Gault & Millau are launching in Dubai this year, so it's a big moment for the region's culinary scene. What does it mean to finally have this kind of presence and recognition?
It's an amazing opportunity for the Middle East and the restaurants of the region to have the chance to belong to those lists, as it will continuously enable restaurateurs to push their boundaries and finally aim for the stars.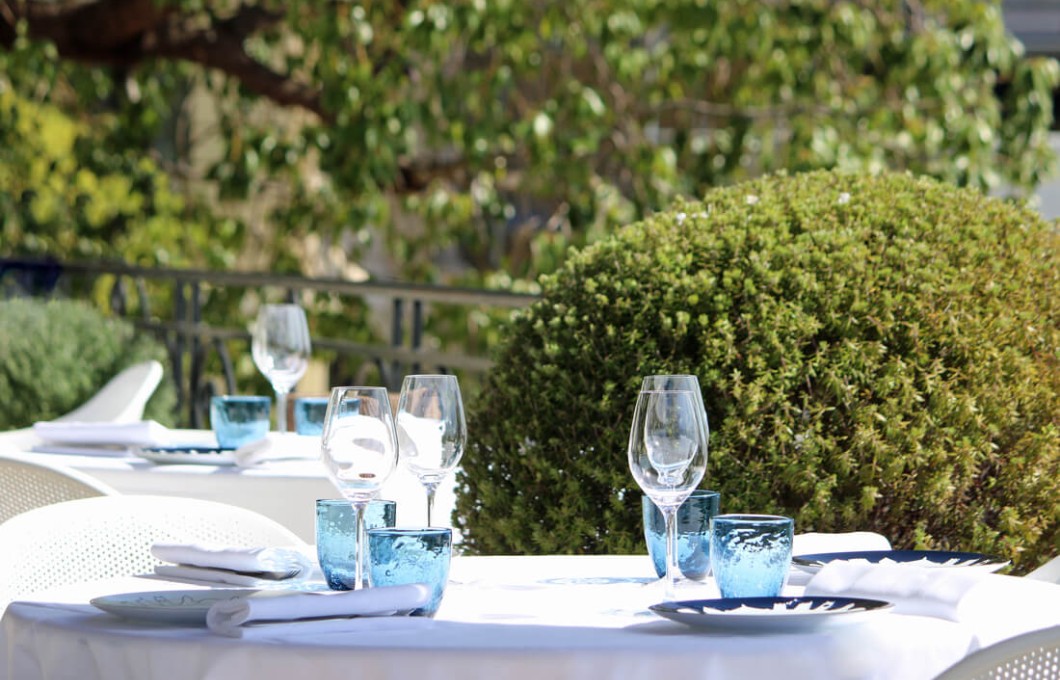 As the daughter of Mireille [the founder of Em Sherif], you must have grown up around food, and have since entered a career centred around the culinary world. Do you think food was always your destiny?
At the beginning I wanted to be a doctor, as I always loved Science. Then I realised that I needed to find another kind of lab to work in, a happier lab. That's why I chose to be in the kitchen. It's a place where you can express yourself, create, grow, research etc… I also love travelling, sharing, and meeting new people and I believe that food is the perfect vector.