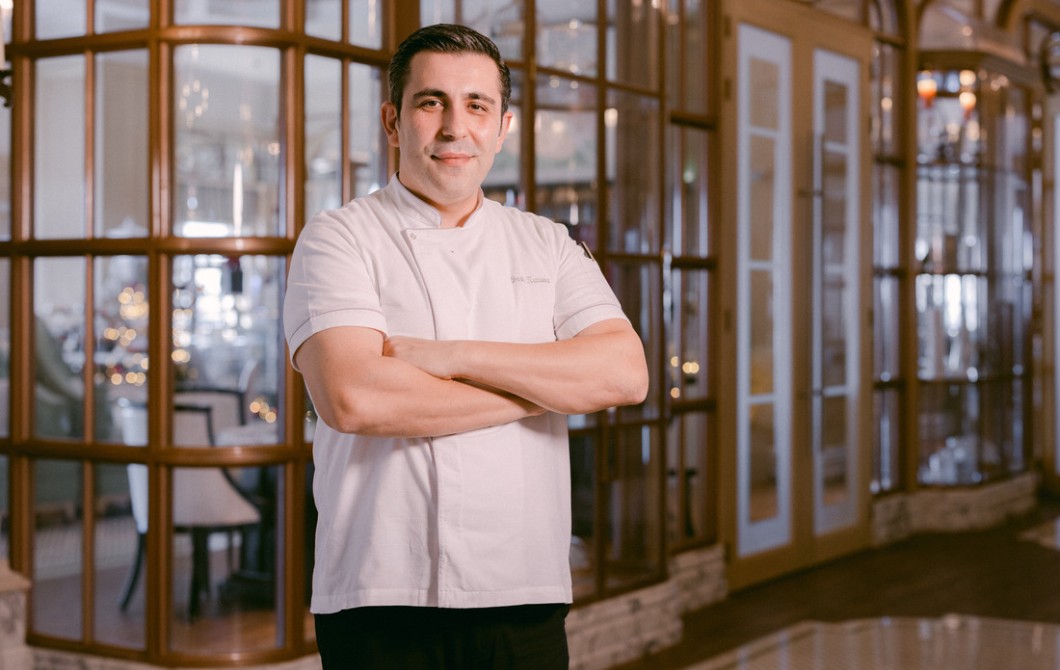 Congratulations on your new position as Exec Sous Chef at Habtoor Palace. Talk us through the role…
As the Executive Sous Chef for a location of such character as Habtoor Palace Dubai, there's a lot on my plate including but not limited to overseeing daily operations, designing new menus, food presentation, planning special menus for international events and weddings, training the culinary brigade and constantly anticipating and implementing best practices to ensure 100 per cent guest satisfaction.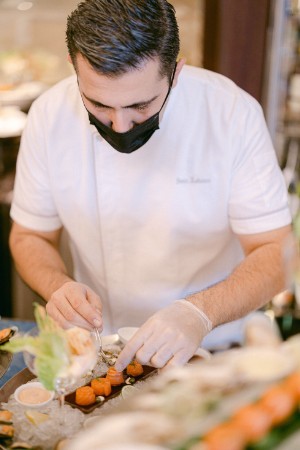 Quite the task! You also look after a huge portfolio of restaurants which make the hotel a culinary destination within Al Habtoor City. Tells us about these outlets…
Habtoor Palace Dubai is a masterpiece of architecture and interior design filled with historic memorabilia and significant art pieces. These elements speak to the well-travelled, evoking memories from their journey around the world. As a chef, my goal is to embrace this itinerary through our eclectic food and beverage concepts – World Cut restaurant that reminisces of an authentic New York-style steakhouse, BQ and its Parisian bistro atmosphere, or The Polo Bar that takes you on a horseback ride. I work closely with our restaurants' teams and sommeliers in order to craft the most immersive experiences with the finest ingredients to provide our guests and residents with an escape out of their day to day, or back to their own travel memories around the globe.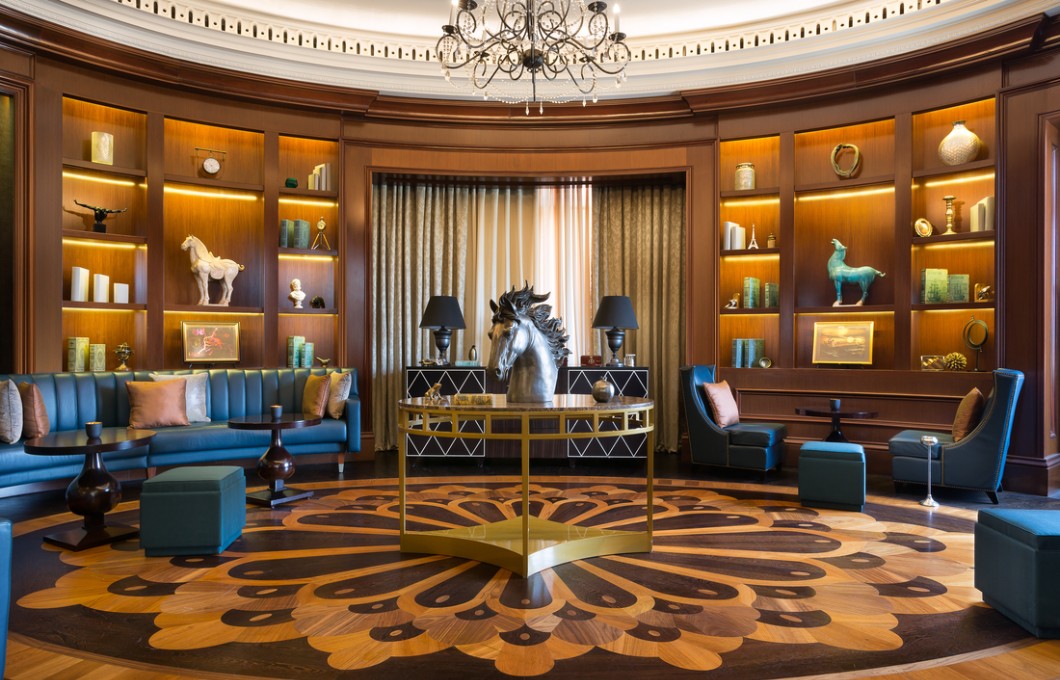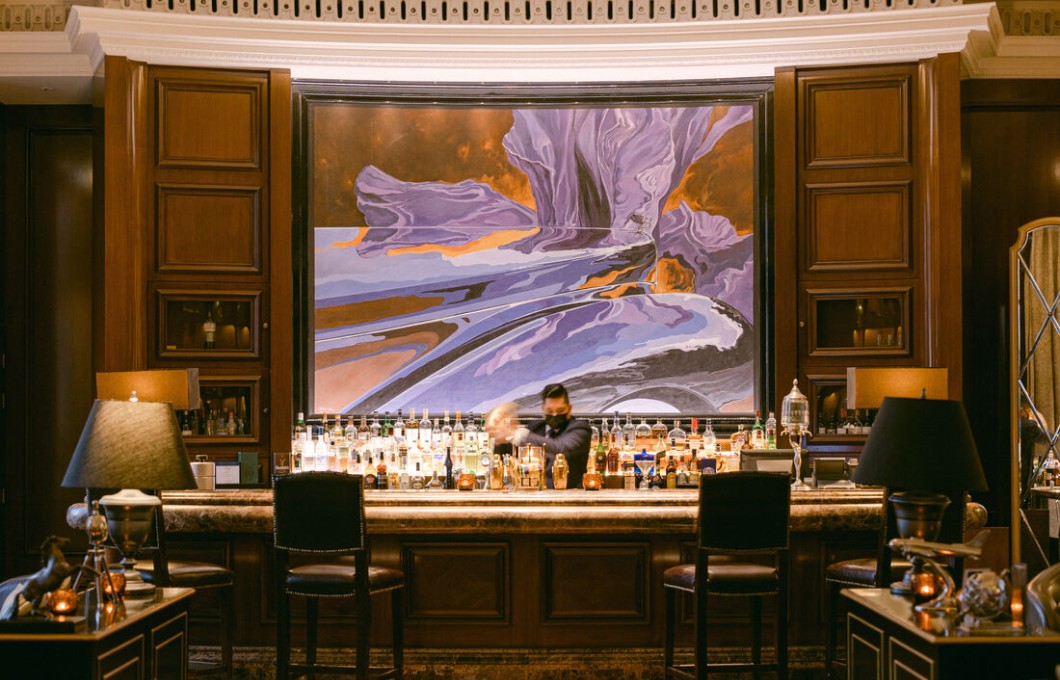 From afternoon tea at Sidra to world-class steak at World Cut Steakhouse and French food at BQ French Kitchen & Bar… does the diversity of offerings make your job more challenging or is 'variety the spice of life'?
As a professional chef, I'm delighted to have a diversified portfolio at Habtoor Palace Dubai, it feeds my passion and curiosity to explore vast culinary territories. The key here is to focus on details: from sourcing the best ingredients to plating the final dish. Each step is an art that requires certain savoir-faire. With the freedom to bring my own sensitivity, it allows me every day to not only master each cuisine, but also to re-visit them as I believe is the pursuit of Dubai's dining scene where diners' palates are better educated to worldly cuisines than in most parts of the world.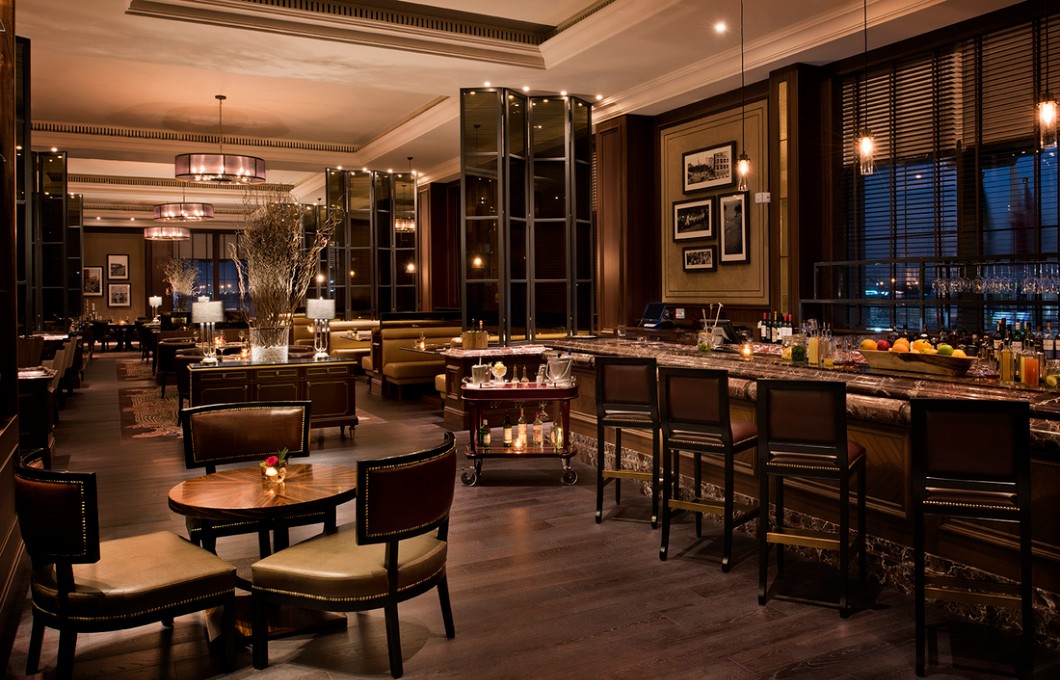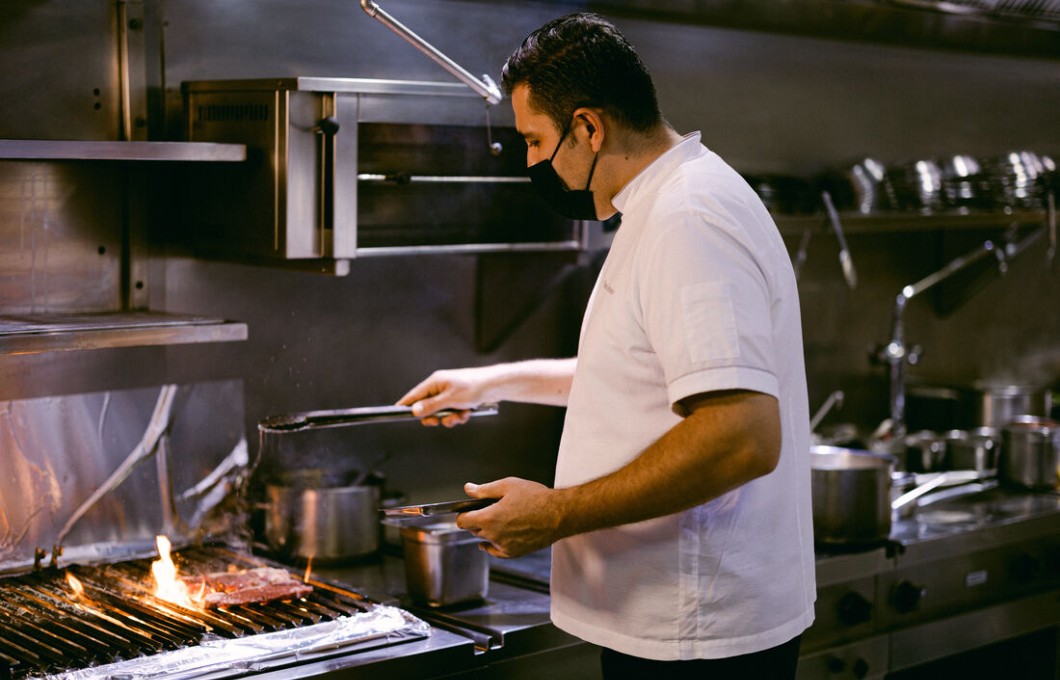 A new restaurant opens every day in Dubai, so why should someone come to Habtoor Palace to eat?
At Habtoor Palace Dubai, each restaurant has its own identity, be it a steak at World Cut Steakhouse or French brasserie at BQ, it's the freshness and quality of the ingredients that steal the show. Additionally, the overall ambiance adds much more to the experience while dining in any of our food and beverage outlets. Habtoor Palace is a hotel that makes an impression on you, it feels very residential, almost like a Maison de Maître and it is that same level of authenticity and natural authority that we instil in perfecting every dish and every atmosphere. For example, World Cut is has authentic New York-style steakhouse vibes and all the theatrics that go with it: from our resident vocalist Maria singing to the waiters in elegant waistcoats and their service trolleys providing table-side carving right before your eyes. It is an experience that goes truly beyond the excellence of our dishes.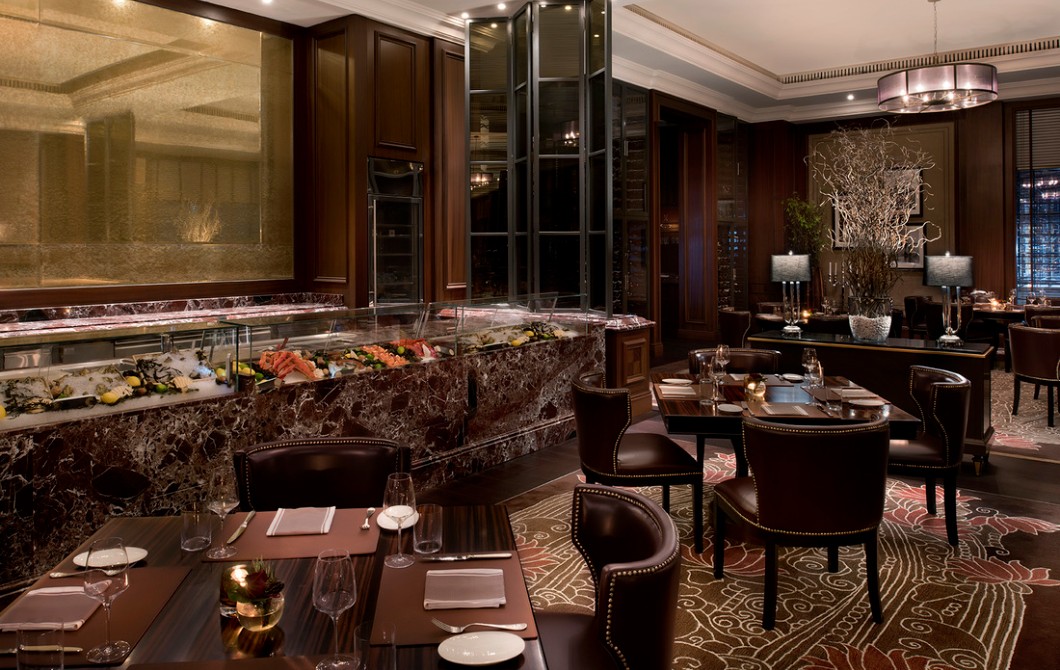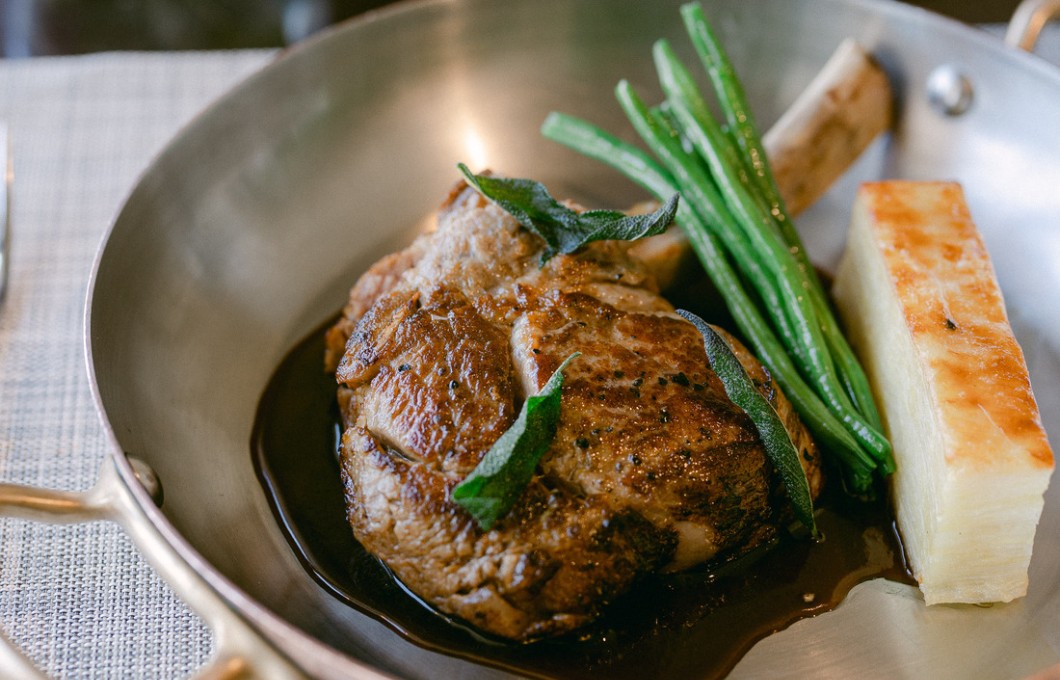 BQ French Kitchen & Bar is about to relaunch, which is exciting. What can guests expect to see?
We are currently conducting our soft launch at BQ, which allows us to focus on guests' feedback and fine-tuning our new menu. After the first couple of weeks, I can already share that it has been overwhelmingly positive. In fact, we have already received quite a few French diners, with some of them already turned into repeat guests, so that is always a compliment. At the same time, we did aim straight at their heart with all the terroir and comfort food from home, be it escargots for appetizers, or a succulent piece of veal casserole for your main course. Next, we are also looking at seasonal promotions, special of the day, and a brand-new Business Lunch in order to keep the excitement building in the year 2022, so there is a reason to visit and experience our little Parisian arrondissement!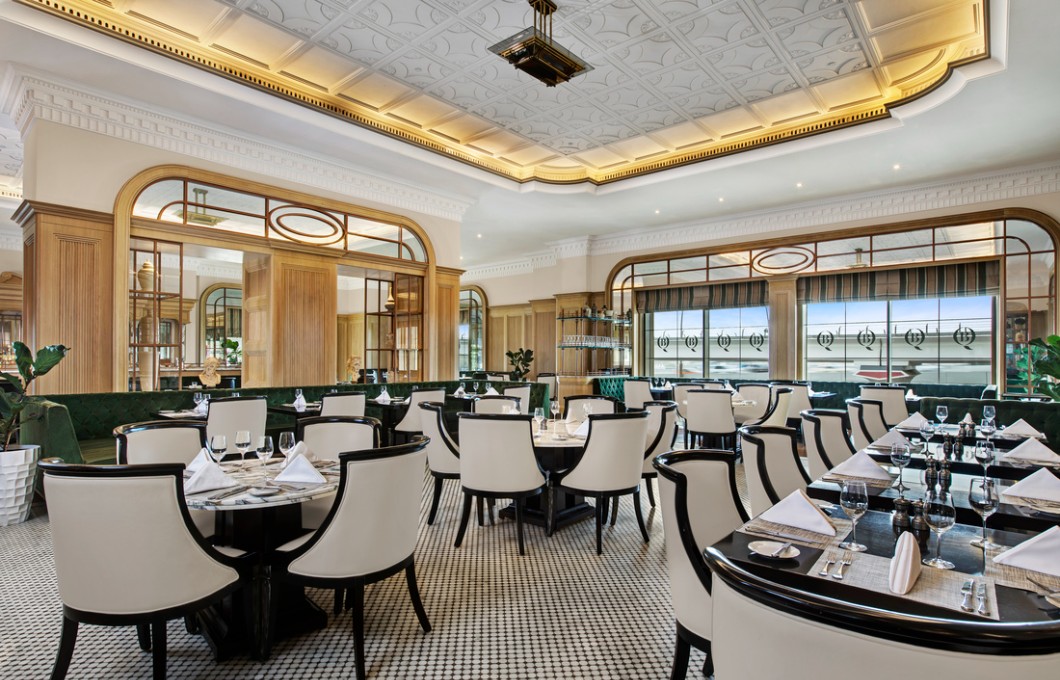 What else have you got up your sleeve this year?
Our plan is to elevate the existing offerings including Saturday Raise the Steak brunch and Tomahawk Tuesdays at World Cut Steakhouse, and our newly launched BQ offering French-themed evenings. We have just wrapped up a very successful Valentine's Day season and it has indeed been a proof of love from our guests for our worldly cuisines at Habtoor Palace Dubai. It encourages us to continue celebrating key calendar milestones, starting with Ramadan, Easter, or Mother's Day.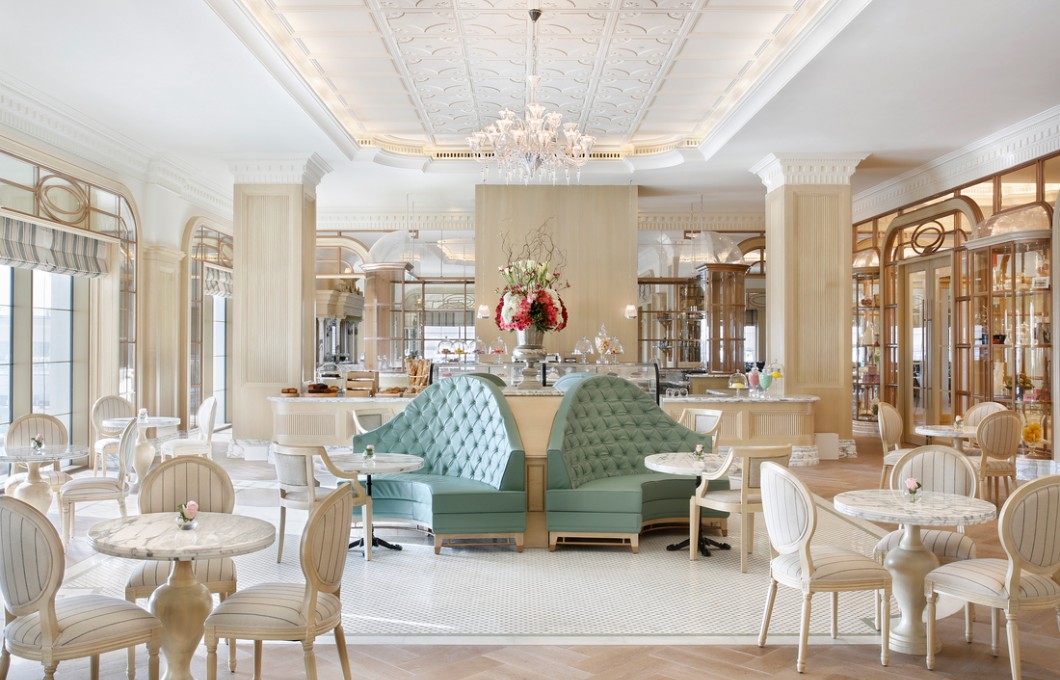 Talking about Ramadan, it's a key period of hospitality and only a few weeks away. What do the Iftars and Suhours look like at Habtoor Palace this year?
We will have a Ramadan tent at our iconic Winter Garden where a special à la carte menu will be offered for Iftar serving traditional and authentic Middle Eastern cuisine. The competition in Dubai can be very fierce so I prefer to keep the surprise for when the time comes. It will be a grand celebration, as it has now been a tradition at Al Habtoor City Hotel Collection for years.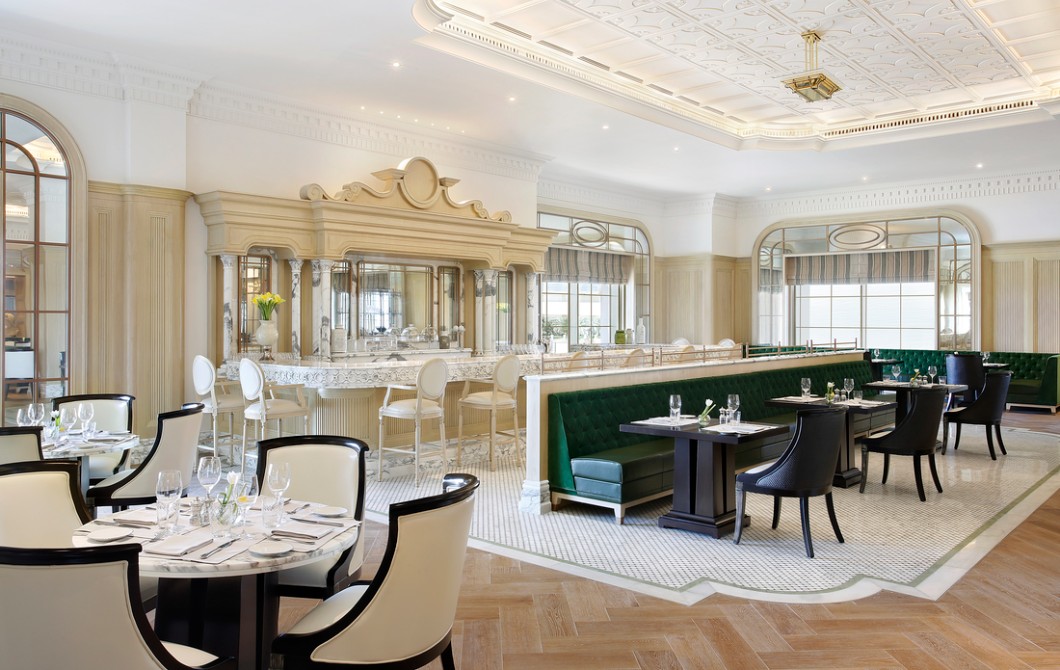 Apart from restaurant dining, what are some of the other elevated F&B experiences guests can have at the hotel?
We encourage our guests not to miss out on our freshly prepared daily desserts, along with specialty tea and coffee. Additionally, we also offer private dining rooms for special occasions available for breakfast, lunch and dinner. Our in-house guests also have an option of enjoying a customised menu where the chef will plate their favourite dishes served by a private butler in the comfort of their suite. And finally, we have recently experimented our Mini-Butler Academy where kids staying at the hotel could follow the steps of our butlers, chefs, concierges and learn the art of the craft firsthand. It has proven to be a hit and we are looking collectively at how we could introduce the programme publicly for the summer holiday season.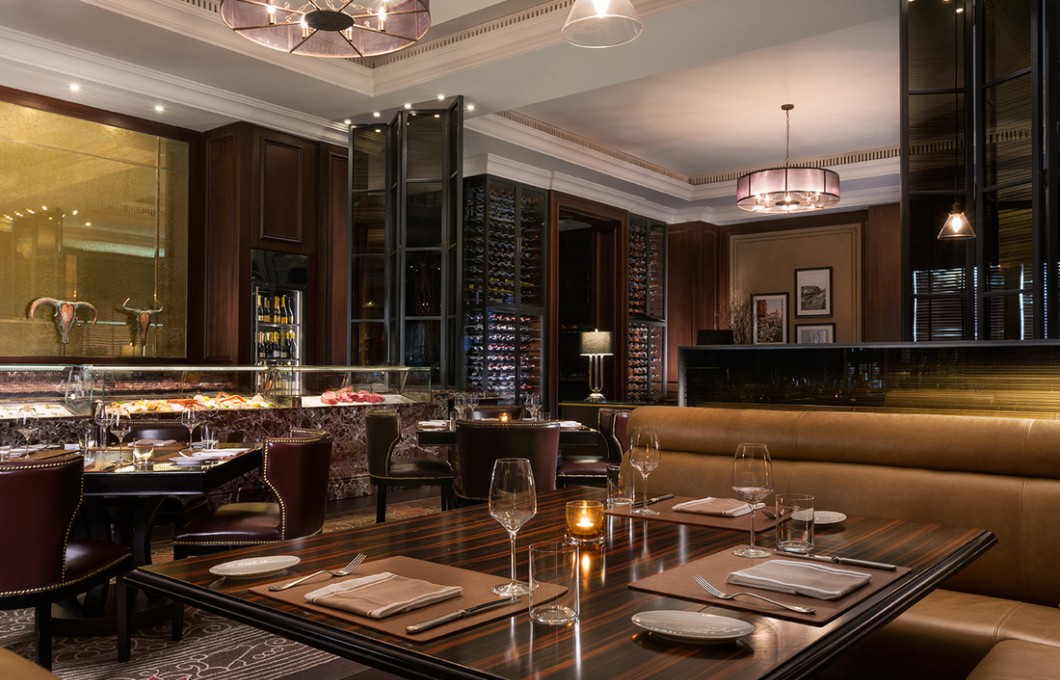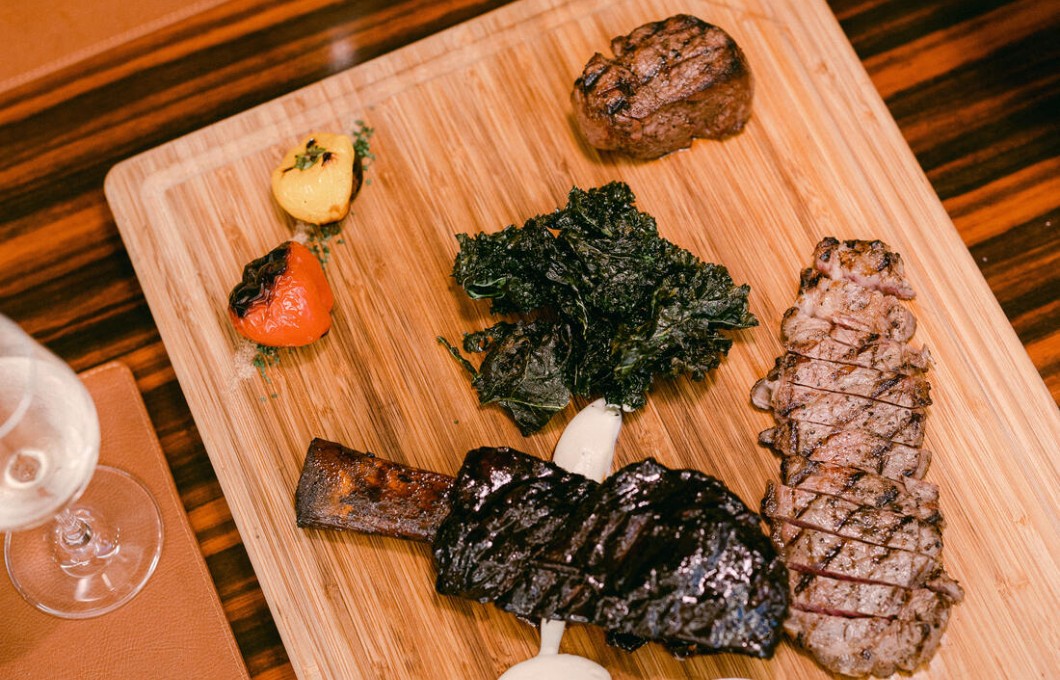 Lastly, if you were a guest staying at the hotel, where would you eat breakfast, lunch and dinner?
I would start the day at BQ brasserie or with an in-room breakfast with eggs benedict and French toast with caramel sauce, followed by Frenchie mature goat cheese salad or a perfectly pan-roasted Dover sole for lunch. For dinner, my go-to place would definitely be World Cut Steakhouse for a prime cut juicy steak with truffle fries.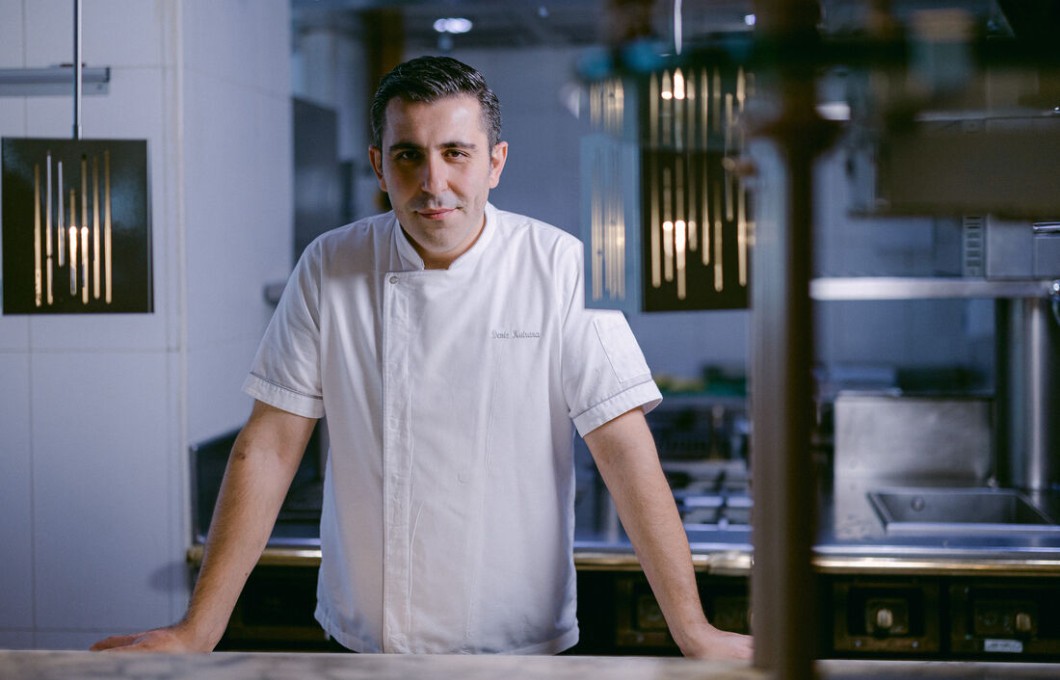 WHAT PHILOSOPHY DO YOU LIVE OR COOK BY?
There should be no room for negotiation with regards to the quality and freshness of ingredients. Also, cooking shouldn't be complicated.

WHAT INSPIRES YOU? I'm inspired by nature more than people. Working close to the sea makes me joyful and connects me to Turkey.

BEST PIECE OF COOKING ADVICE YOU'VE BEN G? Love your job more than anything and never compromise on quality.

THE DISH THAT CHANGED YOUR LIFE 'Spinach Manti'. It was this dish that promoted me from an entry level chef to a senior chef, when I was challenged to make this dish better than what had been served before.

FAVOURITE INGREDIENT TO COOK WITH Coming from a country (Turkey) which is known for specialized grilled meat, my love of grilled food is explained – especially different parts of lambs and prime beef.

FAVOURITE DISH TO COOK? I love making fish and working with anything that comes from the sea, as it is special to me, mainly because I grew up in a seaside town called Sarkoy, which is situated on the north coast of the Marmara Sea in Thrace, Turkey.

WHAT WOULD YOUR LAST MEAL BE? It would be my mom's homemade meatballs with potato fries – they're a childhood memory.

FAVOURITE FOOD DESTINATION I enjoy street food from around the world, in particular South American and Latino grilled dishes.

GREATEST FOOD INDULGENCE Slowly-cooled stew dishes, as it gives a feeling of real food.

IF YOU HAD A DINNER PARTY WITH ONLY TWO GUESTS, WHO WOULD YOU INVITE? Elon Musk, to learn what is going on in his mind; and Raymond Blanc, for a good chat about culinary and chef life, and to observe or know more about his passion for cooking.

FAVOURITE RESTAURANT IN THE WORLD Mikla in Istanbul - it's a fine dining restaurant with contemporary styling and a rooftop terrace, and offers a tasting menu.

COOKERY BOOK YOU CAN'T LIVE WITHOUT My all-time favourite is Larousse Gastronomique by Prosper Montagne.