Once a monastic settlement, this Millionendorf or "village of millions" has morphed into Germany's richest metropolis, which regularly ranks amongst the world's most liveable cities. The capital of Bavaria (a state larger than neighbouring Switzerland) effortlessly marries tradition with cosmopolitan flair. In one day, you can easily tick off several of its big hitting art museums, gothic churches, elegant parks and still have time for a beer garden (or two!)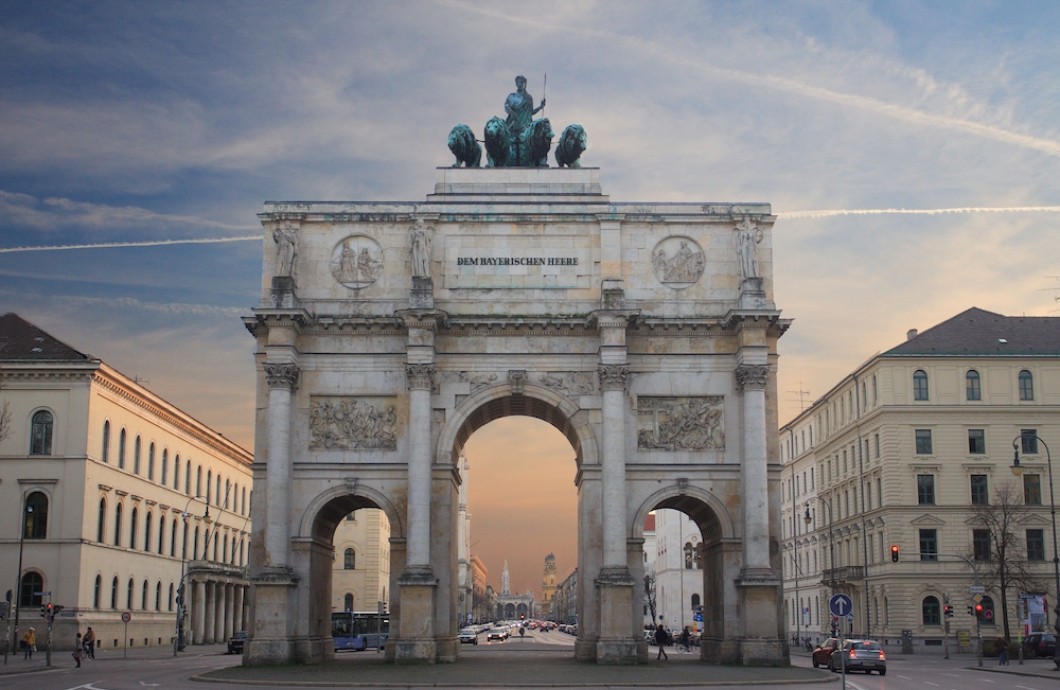 9:00 - Allow Bayerischer Hof's bellboys to whisk you through their storied revolving doors, where the great and good – from the Dalai Lama to Christian Dior – have passed through. Still owned by the same family that purchased it in 1897, the grand dame's reputation for opulence and maximalism is upheld in its balustraded lobby, crowned by a stained-glass dome. Channelling old European luxury, it teases guests with a glimpse of neon-lit Falk's Bar, housed in the stuccoed Hall of Mirrors; the hotel's only room to have survived WW2, unscathed. Saving the glass clinking till later, instead take a fleeting tour of the property's adjoining antique-festooned neoclassical palace, where King Ludwig I once entertained his esteemed guests. Credited with transforming Munich into one of Europe's artistic capitals in the mid 1800s, Ludwig I was one of a long line of Wittelsbach rulers who reigned for some 700 years.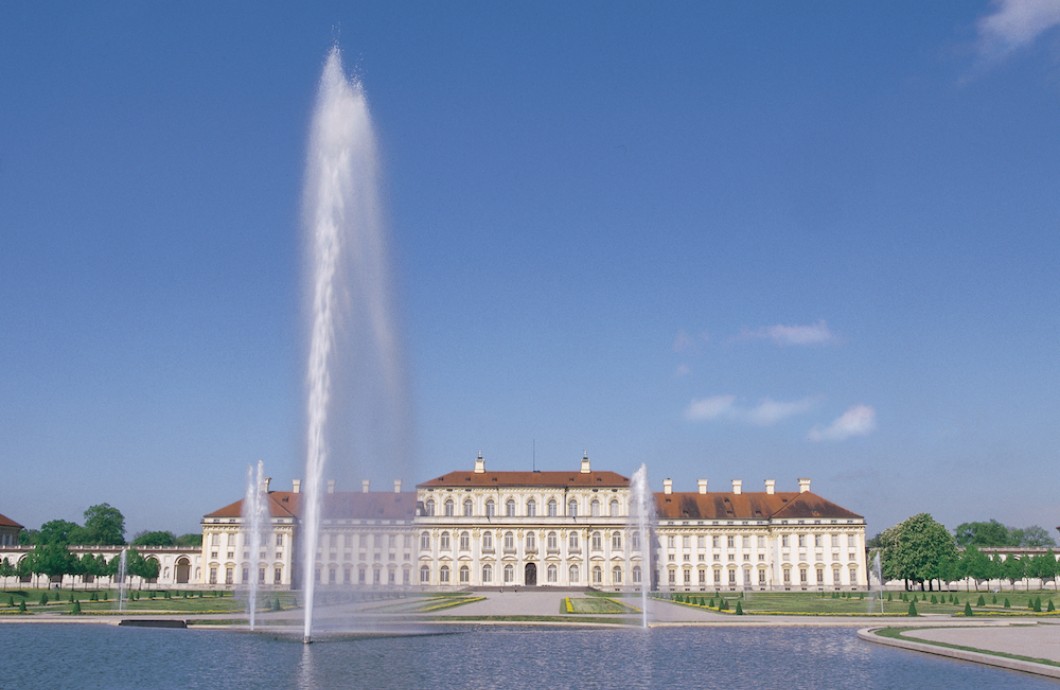 10:00 - It was Ludwig 1st eldest son who masterminded Maximilian Street, also located in the city's medieval old town (Altstadt), just a 10-minute stroll from the hotel. The likes of Cartier, Jimmy Choo and Louis Vuitton have now taken up residence, earning the exclusive royal avenue the nickname "the Bond Street of Munich."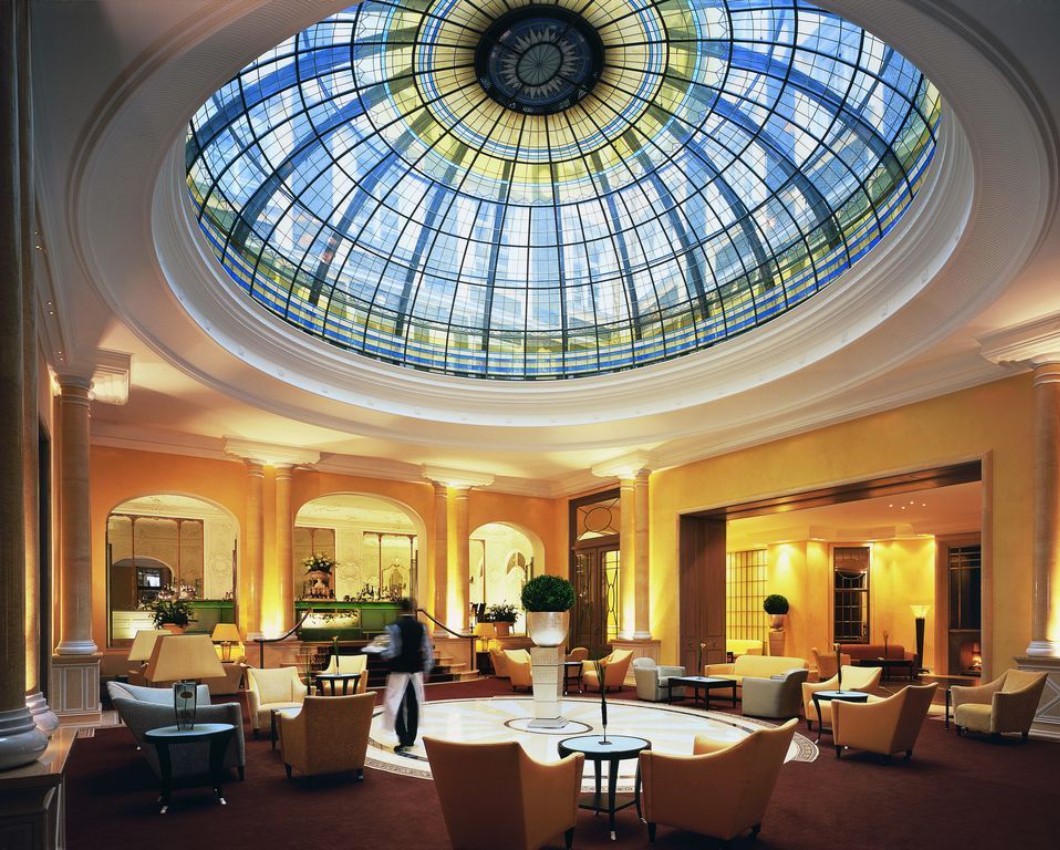 Also calling this noble address home is innovative jewellery house Hemmerle whose collectable pieces have graced the permanent collections of many-a-museum, including London's V&A. A jewellery dynasty that began in 1893, Hemmerle made their name crafting medals for the royal household: an honour for traders that was akin to being knighted. They're one of a handful of former Royal Purveyors to the Court, that can be visited as part of a guided regal two-hour-long shopping expedition (booked through the Tourism Board).
Proudly displaying the Royal Bavarian Crest at its entrance is your next port of call: 13th-generation-run Ed Meier, crowned the world's oldest existing shoemaking company. A creaking hardwood staircase snakes upstairs where the brand's Anglo-Bavarian signature style really comes together. Shop for riding boots, wax cloth duffels, tweed coats and their trademark shoe: a suede Chukka boot with a calfskin heel cap.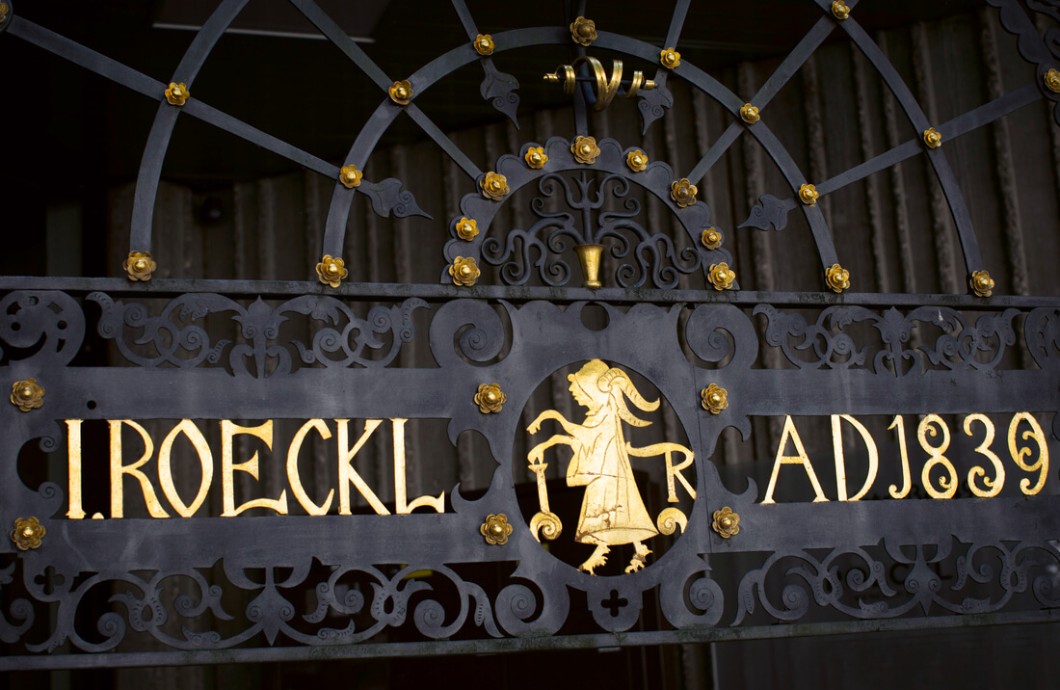 A quick foodie diversion via high-end deli Dallmayr (that used to provision the palace with coffee) delivers you to your final royal appointment: Roeckl. A favourite amongst equestrians and vintage car drivers, the family-run company has been crafting high-quality, handmade leather gloves for over 150 years.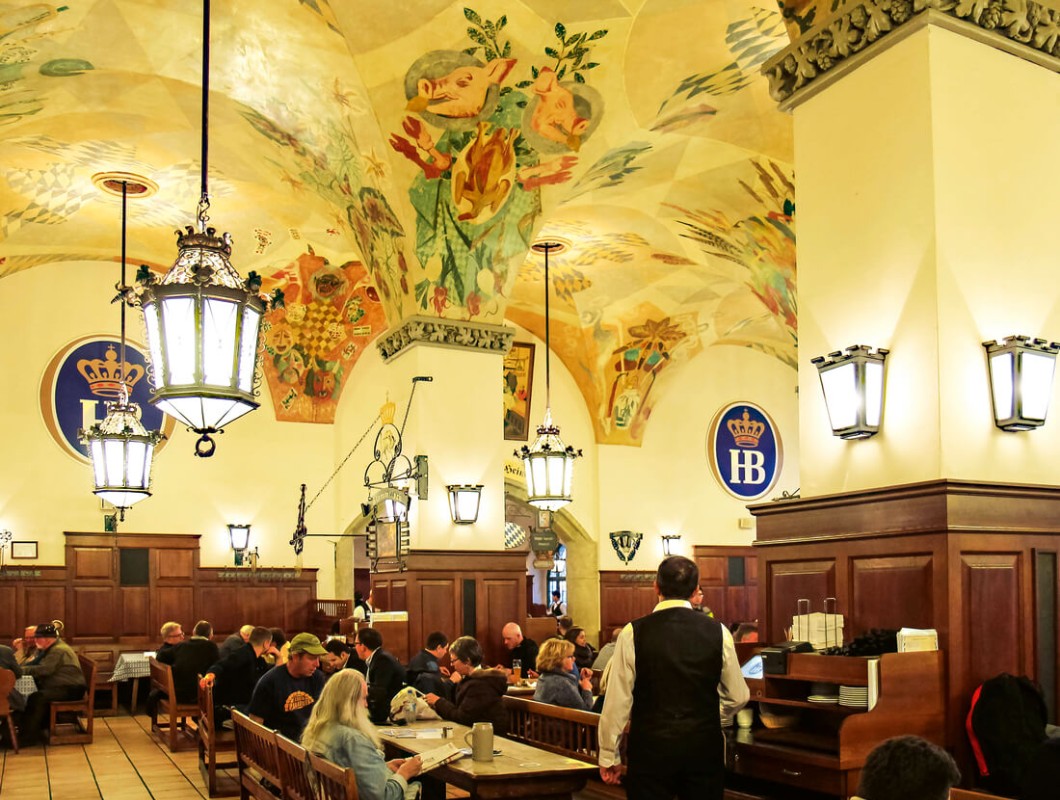 12:00 - Take refuge from the midday sun in the arcaded entrance of Hofbräuhaus: a triple-floored tavern honouring Germany's centuries-old brewing craft. A five-minute amble from here is chestnut tree-shaded Viktualienmarkt, where beers from Munich's senary of breweries are served in rotation.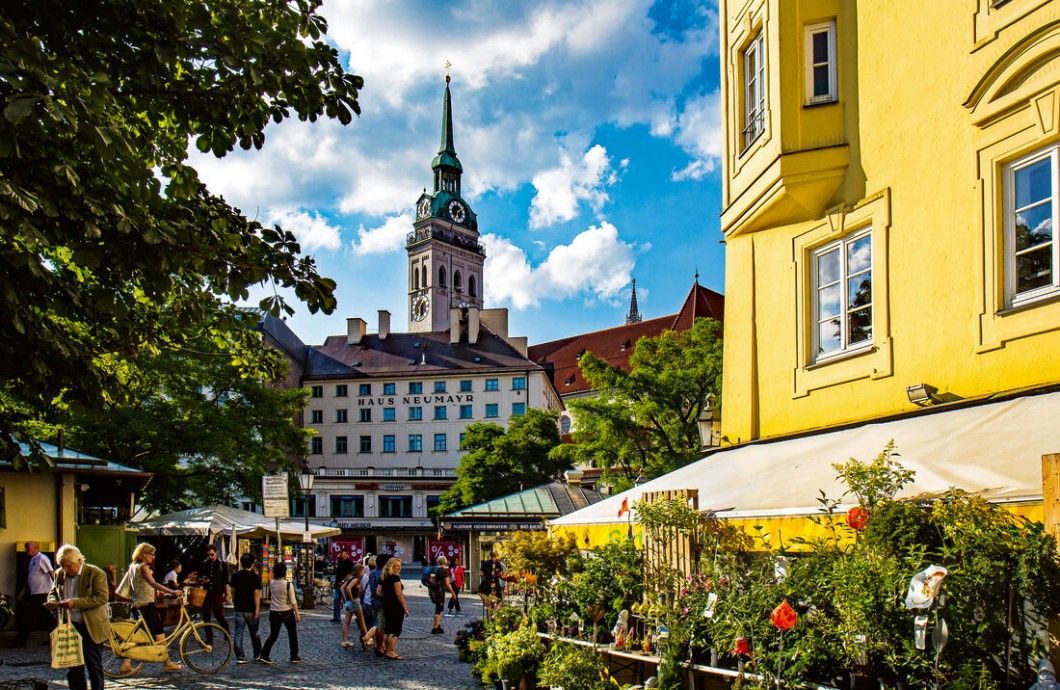 Contrary to its beer-guzzling reputation, "[Munich] used to be a wine town before it was a beer city," guide Barbara Schoene revealed as we marvelled ancient columns wrapped by climbing vines inside the city's turreted New Town Hall. Dripping in gargoyles and soot-blackened stone carvings of local folk legends, the neo-Gothic confection extends along the entire length of Marienplatz (Mary's Square), at Munich's geographical centre. It's also the seat of the mayor and hosts the city government, making former city councillor Schoene (who can be booked through Munich Tourism Board), the perfect chaperone to tour you around its Hogwarts-esque halls. The highlight is its not-so-drab legal library. An Art Nouveau stunner, its decorated with gilded wrought-iron balconies and a spiral staircase where starry-eyed Liza Minnelli strutted her stuff in Cabaret.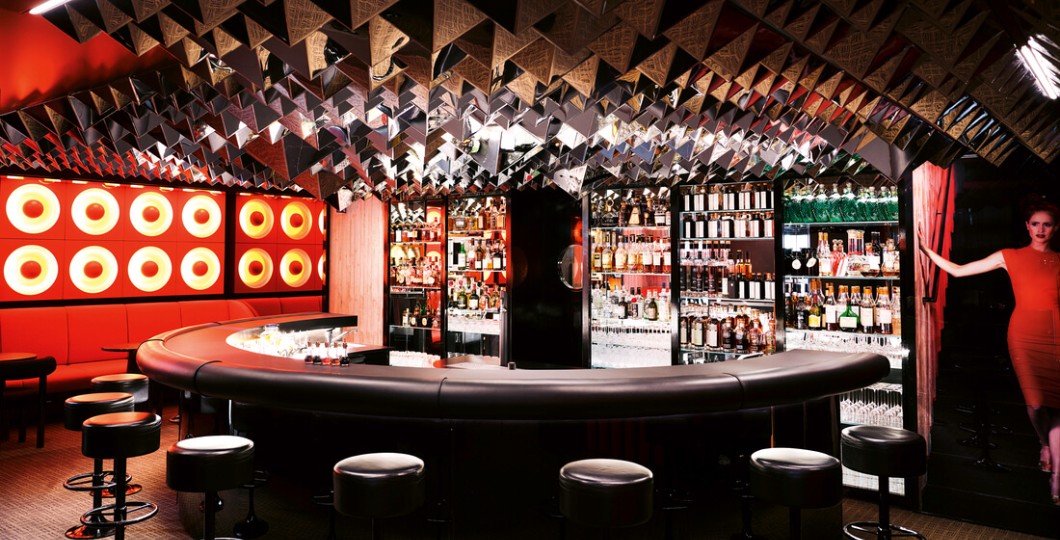 13:30 - Hail a cab to the leafy neighbourhood of Schwabing for a lunch par excellence at Tantris, that's retained a Michelin star every year since the '70s. Despite its recent reboot, the restaurant (housed in a listed building), remains a love letter to this era, from its fuchsia-avocado original powder room, to its orange carpeted ceilings.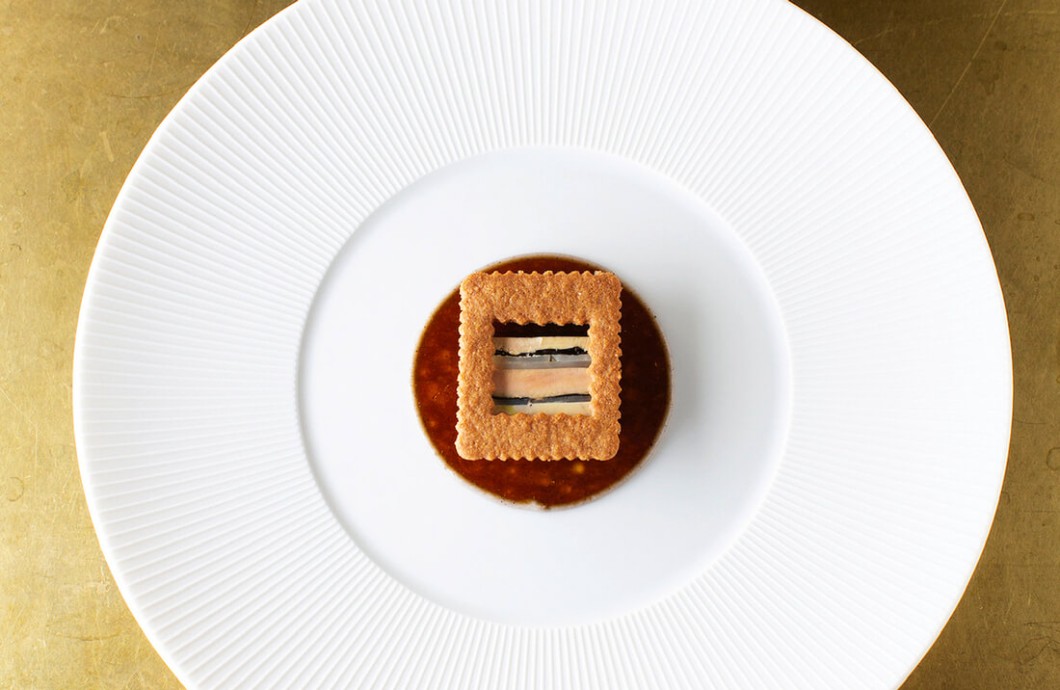 Enjoy a lunch par excellence at Tantris, which has retained a Michelin star every year since the '70s.
An entrance flanked by Far Eastern-inspired stone statues leads to a truffle black, tri-levelled dining room, where between 4-6 artfully-plated courses of French-focused fare are unfurled over three toothsome hours.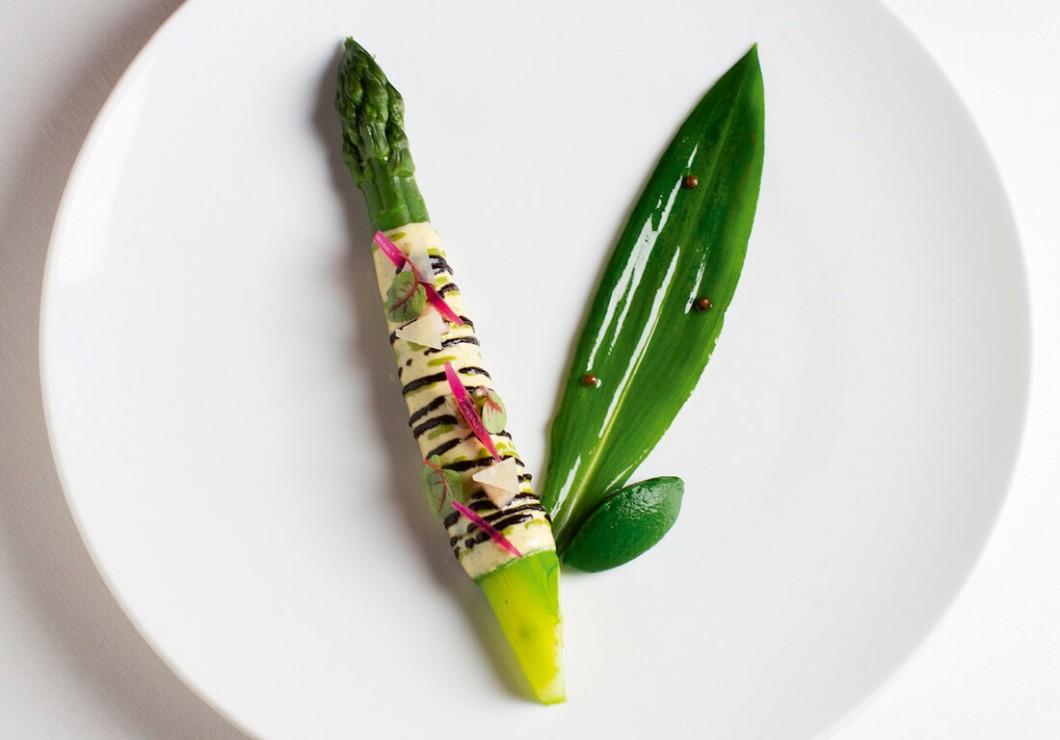 Tasting menus are themed around seasonal produce gleaned from "the seaside" and "vegetable garden", and so the list goes on… Dishes like carpaccio of octopus with eggplant and barbequed pigeon with spinach and duck liver are complimented by faultless wine pairings courtesy of Nicolas Spanier. The head sommelier's cellar standouts include a minerally white from the gnarly old vines of France's Côtes Catalanes, and a biodynamic Syrah from France's Northern Rhône. Last October two new chefs were welcomed into the fold: Ben Chmura and Chef de Cuisine Virginie Protat - who heads up its new, less-formal a la carte restaurant: Tantris DNA, that faces the open kitchen.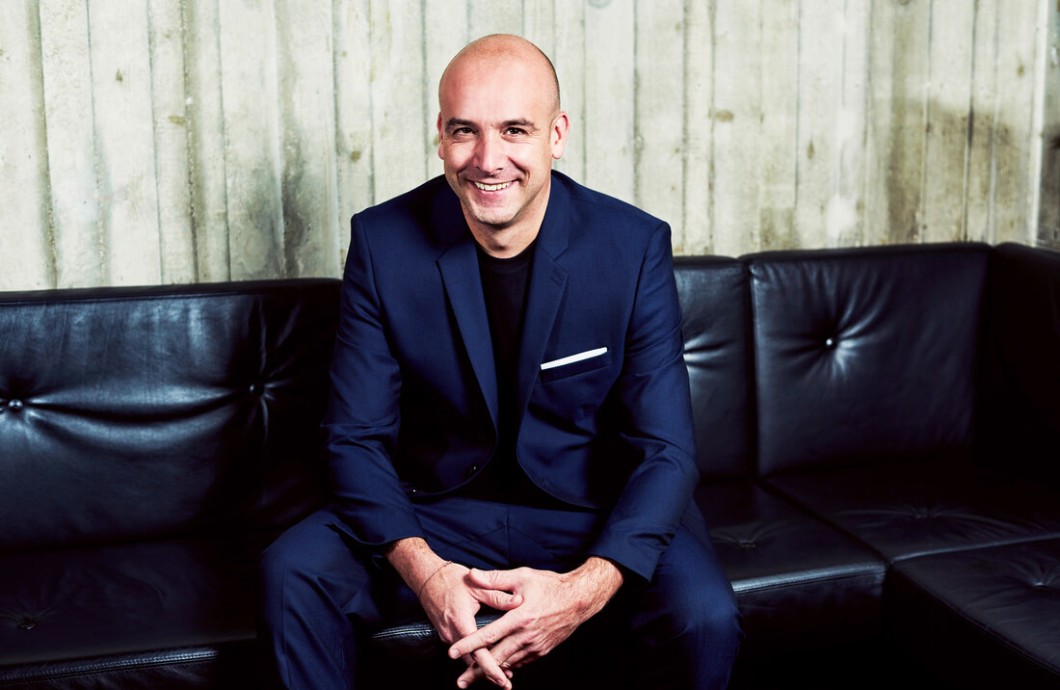 15:30 - Once your stomach has settled, head south of the River Isar to take a spin on the world's largest mobile Ferris wheel: 78-metre-high Umadum, which dominates Werksviertel-Mitte's ever-evolving skyline. Better known for being a powerhouse of potato production until three decades ago, this industrial-turned-sustainable-neighbourhood is reinventing itself as a hub of innovation and culture. Hop aboard one of its 27 air-conditioned gondolas and soak up views of the snow-capped Bavarian Alps, on a clear day.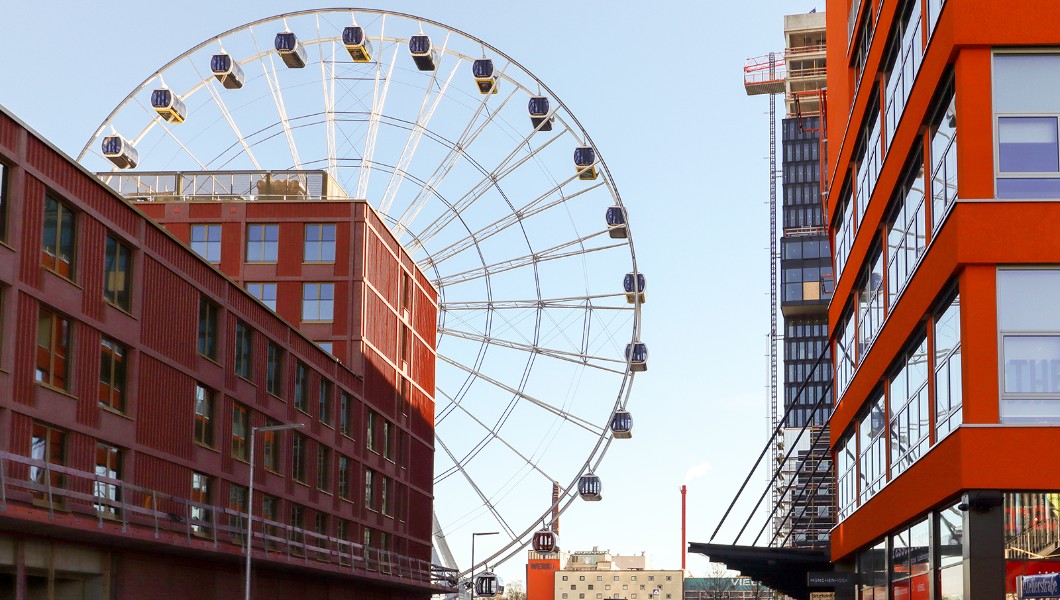 16:30 - Back on terra ferma in the old town, make tracks for Stephan Braunfels-designed Pinakothek der Moderne. The city's temple to modern art is one of the world's most visited museums for good reason. Its quintet of galleries – lit naturally by a central domed rotunda – are hung with masterpieces like Paul Klee's Vollmond, Dali's The Enigma of Desire and Max Ernst's Birds, Fish-Snake; Scarecrow. A word of advice, bring your flats. There's a vast 12,000 sqm of ground to cover!
18:00 - Take the scenic shopping route back to your palatial digs via neoclassical Brienner Street, one of the city's four royal boulevards. Pay a visit to seamstress-founded Steiff aka the top dog of soft toys, who invented the teddy bear, that's lovingly hand-stitched to this day! Two doors down is the legendary Leica lens store, which overlooks Siemens corporate HQ. Open to the public, its greened inner courtyard and striking atrium (that features a bronze sculpture by renowned post-war artist Georg Baselitz), is worth a look if you can spare the time. Continuing as far as Brienner Street's eastern end deposits you at lively Odeonsplatz: home to some of the city's most iconic monuments, including Feldherrnhalle, modelled on Florence's arched Loggia dei Lanzi.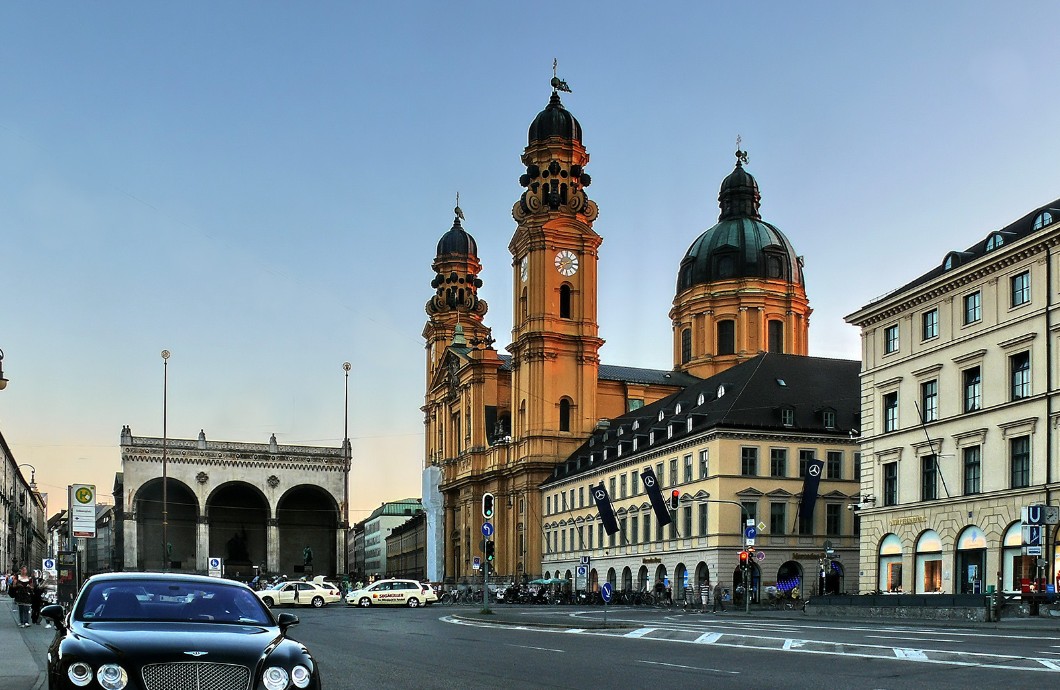 21:30 - Night owls can slink into Bayerischer Hof's subterranean club for live jazz and craft cocktails. Or, you may just want to hit the hay, if you can find your room that is! Spread over eight sumptuous floors with never-ending corridors, the hotel's 337 guestrooms run the gamut from chintzy Laura Ashley-designed and classic Bavarian, to "mindfully minimalist", courtesy of Belgian designer Axel Vervoordt. Hands-on fourth generation hotel owner Innegrit Volkhardt had to twist art dealer Vervoordt's arm to swap private residential projects for commercial. Luckily, he (eventually) obliged, and his 29 suites and rooms – which occupy an entire wing of the property – are a study in Vervoordt's signature restrained style. Think reclaimed wooden furniture, natural Valverde stone (which clads the bathrooms), earth-toned linens and lamps by Japanese ceramic artist, Kosi Hidama. Several floors down you can sink into comfy oversized sofas with bottomless popcorn in the property's Vervoordt-designed slate-grey cinema.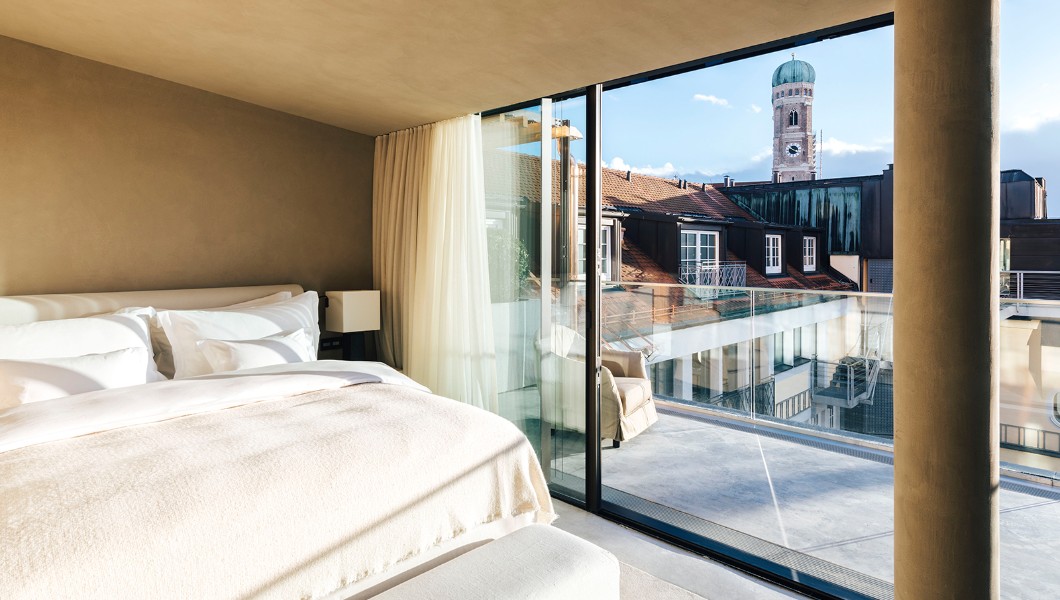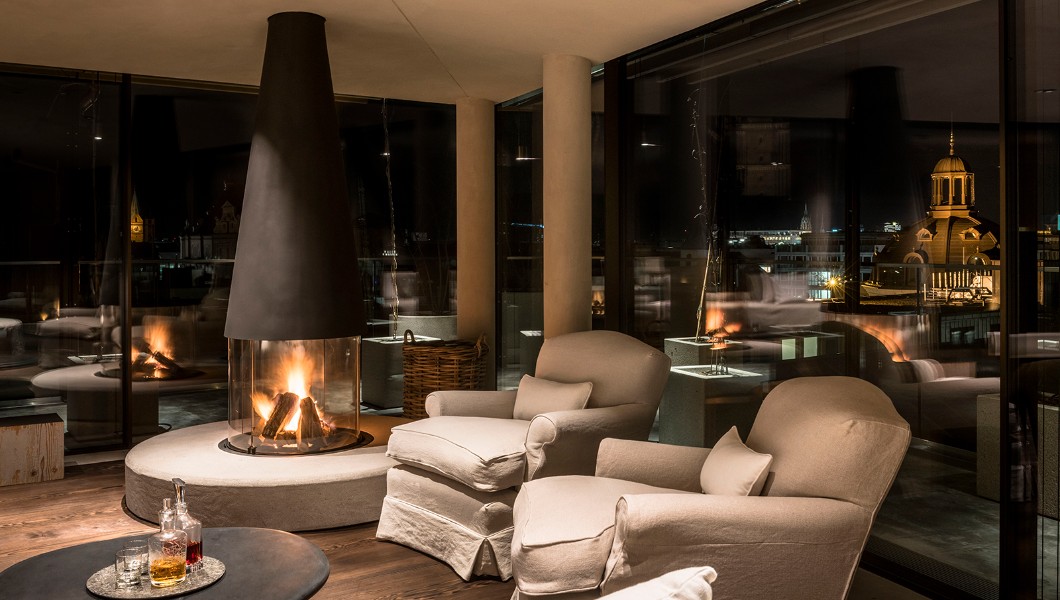 19:00 - Back in the bosom of Bayerischer Hof, you can drink in the sunset with a Hugo in hand (prosecco, mint, soda, elderflower syrup in case you were wondering), from its seventh-floor landscaped rooftop terrace. Reserve the Blue Spa Bar's nest table, which skims Altstadt's terracotta rooftops and promises an unrivalled view of Frauenkirche, the kingpin of all Munich's churches. Officially the city's loftiest landmark, no other building is allowed to topple its twin green onion-domed vertiginous towers!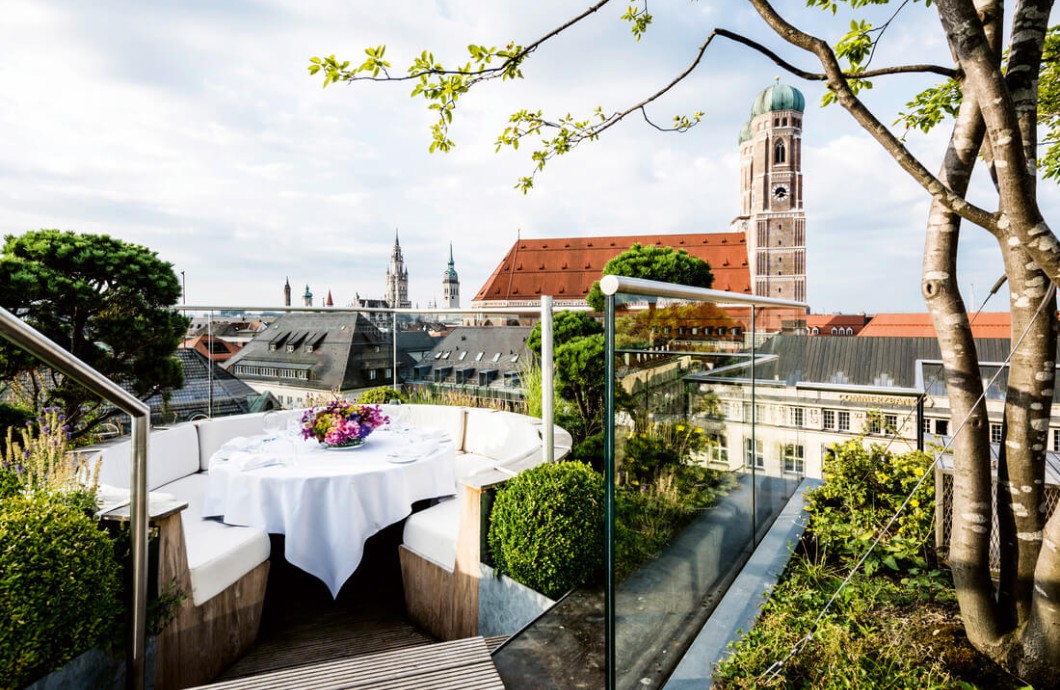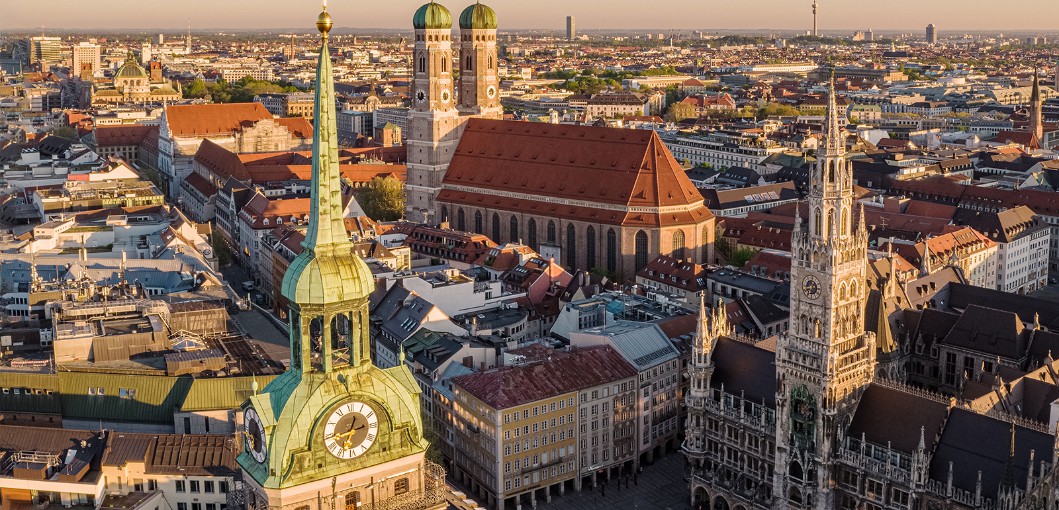 19:30 - A balmy summer evening calls for some Mediterranean-meets-southern-German-cuisine in the hotel's indoor-outdoor ground floor Garden Restaurant. Anchored by soaring steel girders and greened with potted plants, it's styled like an artist's atelier, albeit a vast one. Waiters dressed in Dries van Noten charcoal grey overcoats flit with German efficiency between tables, serving up starters like carpaccio of Hereford beef with Cipriani sauce, followed by mains such as confit lake trout with chive emulsion, hazelnut and cauliflower. Keeping things homegrown, wines hail from southwestern Germany's Pfalz region, also known as the Palatinate, sandwiched between the Rhine River and low-lying Haardt Mountains.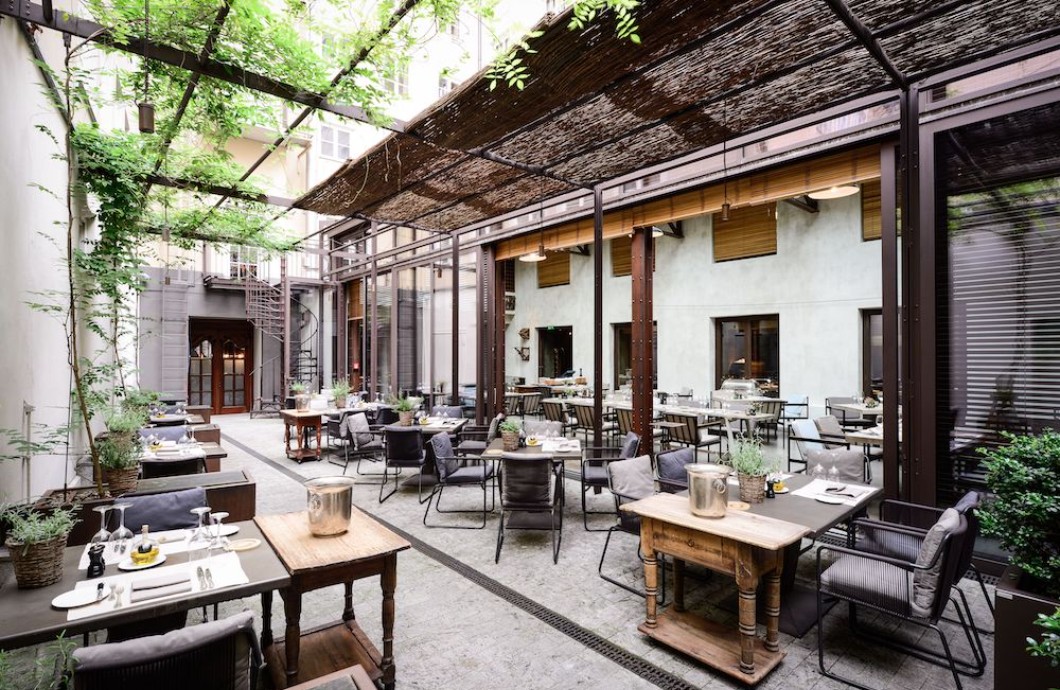 The property's veritable cornucopia of restaurants also includes an outpost of tiki favourite Trader Vic's, two Michelin-starred Atelier, and a 15th-century vaulted cellar serving Bavarian fare, where the city's salt was once stored.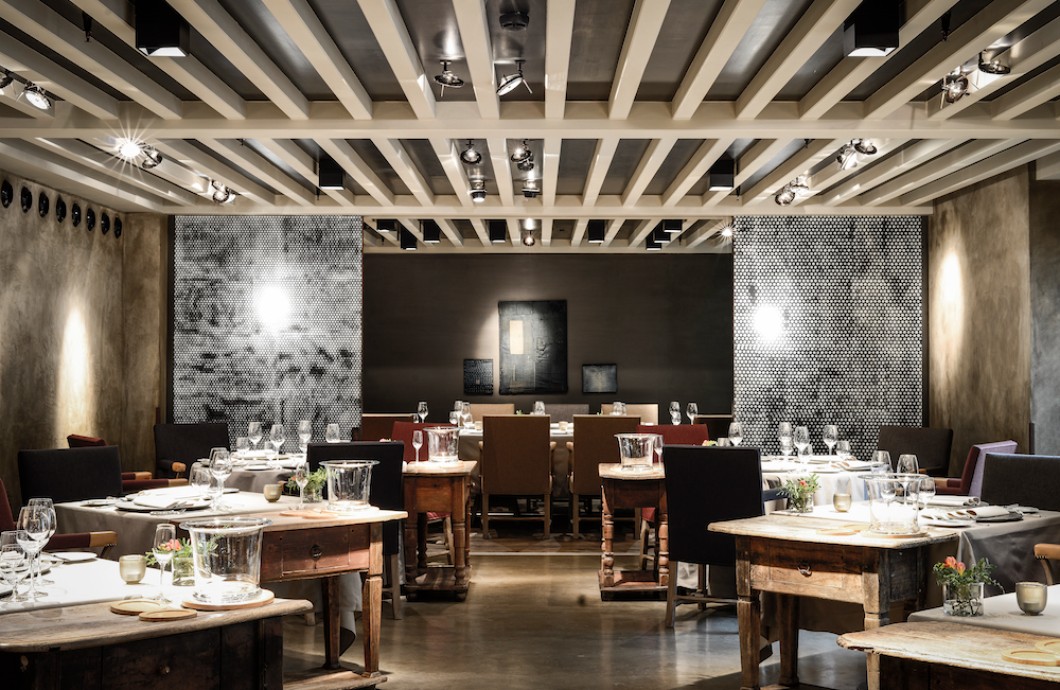 09:30 - After some breakfast fizz in the hotel's sixth floor glass-walled eyrie the following morning, allow yourself one last indulgence: a dip in the retractable roofed, infinity-edged pool. Dreamed up by France's late high priestess of design, Andrée Putman, as part of Bayerischer Hof's 1,300 sqm Blue Spa, an unexpected delight is eyeballing the New Town Hall from its suntrap terrace.