With a postcard-worthy medieval old town, some 800 Art Nouveau buildings and a culinary scene to rival its Nordic neighbours, this Baltic beauty has bags of European capital charm, without the crowds…
09:00 - Rising like a wave that's been frozen in time above Riga's storied river, The National Library of Latvia is both a bibliographic wonder and cultural edifice. The masterwork of lauded Latvian-American architect Gunrs Birkets, its silhouette harks to not one but two Latvian fairy-tales. No ordinary library, it houses a meditation room, private cinema booths, exhibition spaces and a dedicated children's reading room; all encircling a dramatic, sky-lit atrium. Taking a guided tour grants visitors access to its crowning 13th floor. Far from being unlucky, you'll be rewarded with sweeping views of Riga's Old Town and the Daugava River, where Riga's story began. Its strategic location at the mouth of the Daugava (which flows into the Baltic Sea) transformed this once humble market town into an important stop on the Viking trading route to present-day Istanbul.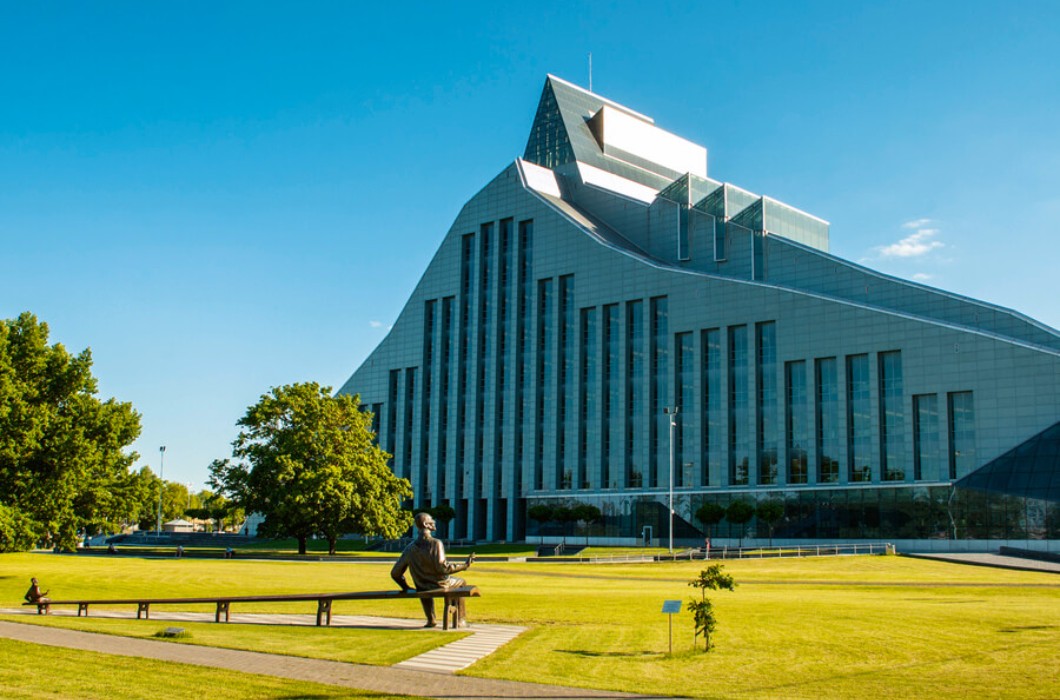 10:00 - Now you've got your bearings, it's time to take a closer look at Old Town's gable merchant houses, gothic spires and baroque façades, which fan out from the right bank of the Daugava. Covering just half a square mile, it's best explored on foot.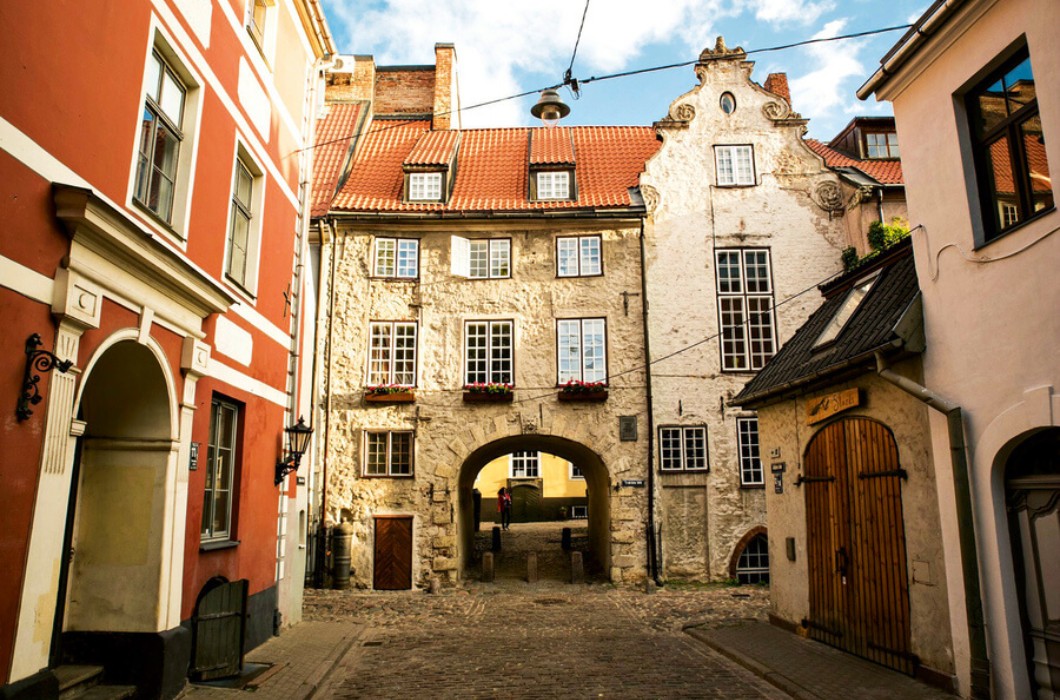 Highlights include its 17th-century Swedish Gate (originally part of the city walls), Three Brothers (an ensemble of Riga's oldest stone dwellings) and St. Peter's Church: the old city's loftiest landmark. All roads – including its 800-year-old crooked cobblestone streets – lead to the Town Hall Square. It's wrapped by some of the city's most iconic buildings, like The House of the Blackheads: a faithful reproduction of the Hanseatic-era original (destroyed in WW2), that was built for a guild of unmarried German merchants.
11:00 - Located a three-minute walk from the square is Black Magic: an apothecary-style bar and chocolate boutique steeped in medieval tavern atmosphere. Sink into one of its upholstered armchairs and order a black balsam aka Latvia's de facto national tipple. The oak-aged liqueur is concocted from some 24 herbs and botanicals using a recipe unchanged for 250 years! A cure for indigestion as well as a cocktail ingredient, it has myriad uses. Try Black Magic's hot version blended with black currant juice; the perfect pick-me-up on a crisp springtime morning.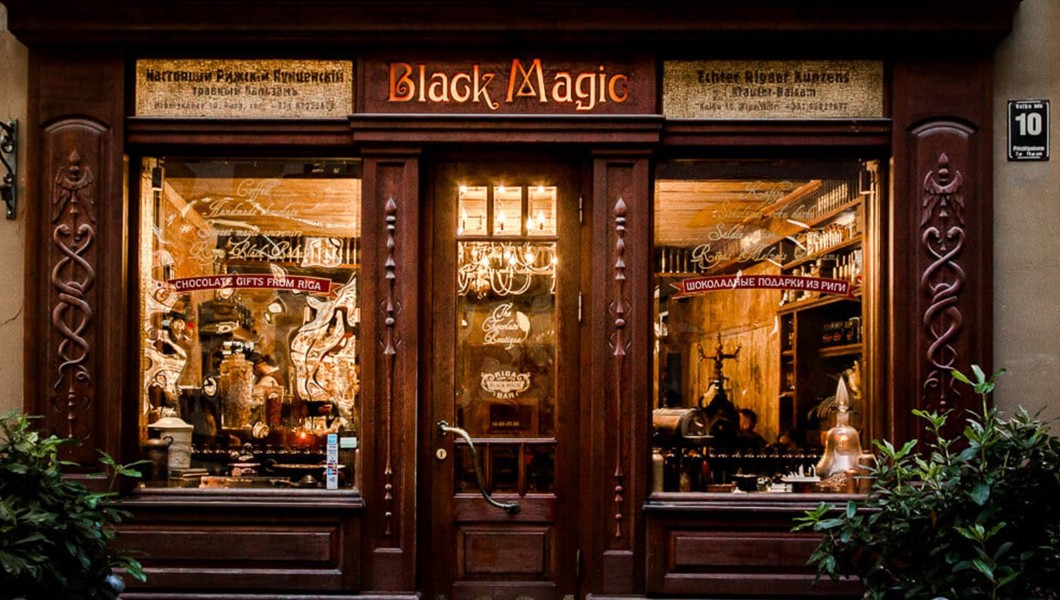 Head to the quiet Centre, with its leafy boulevards and art nouveau faÇades, to find the hottest business lunch ticket in town.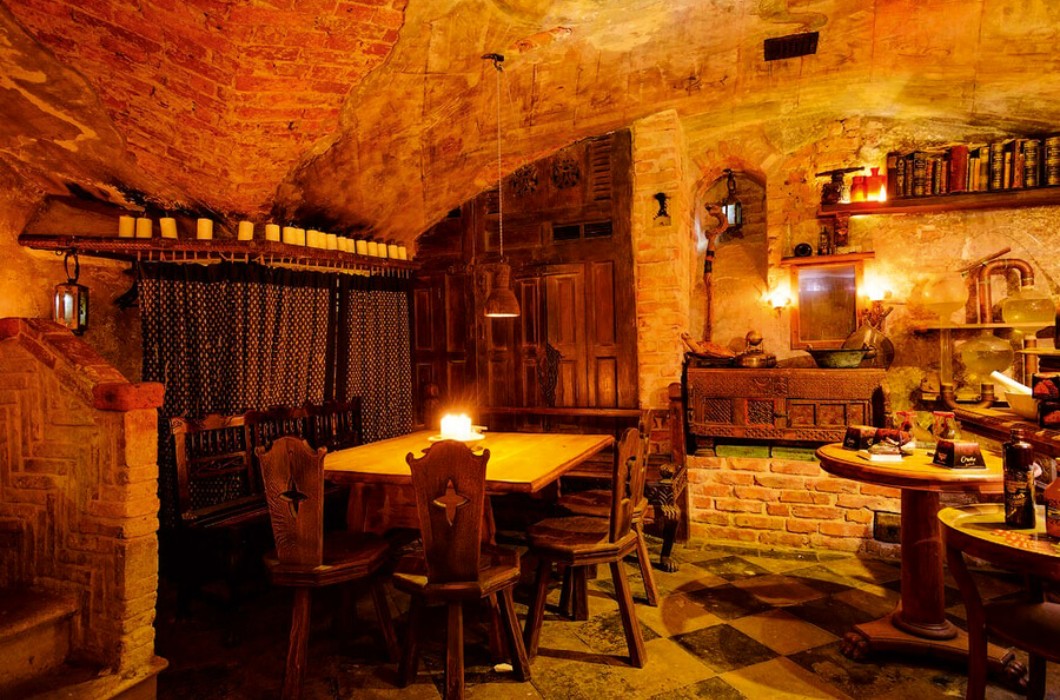 11:30 - Revived, make an artistic pilgrimage to the city's newest contemporary art space: Zuzeum, credited with revitalising an unloved former industrial corner of the city. The striking egg yolk yellow building (an old cork factory) is glutted with 20,000 works collected by Latvia's largest private patron of the arts, Jnis Zuzns. Spanning 1,100 sqm, its two exhibition halls display graphic art, contemporary sculpture and ceramics, covering everything from classical modernist to Soviet-era art. Meanwhile, its suntrap sculpture garden and rooftop terrace host meditation classes, alfresco cinema screenings and DJ nights.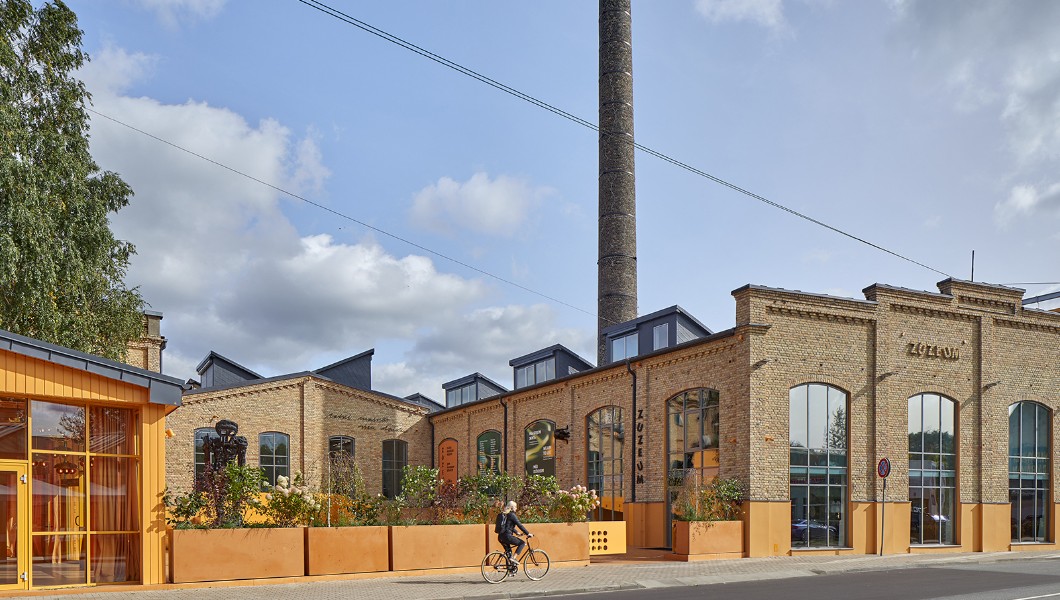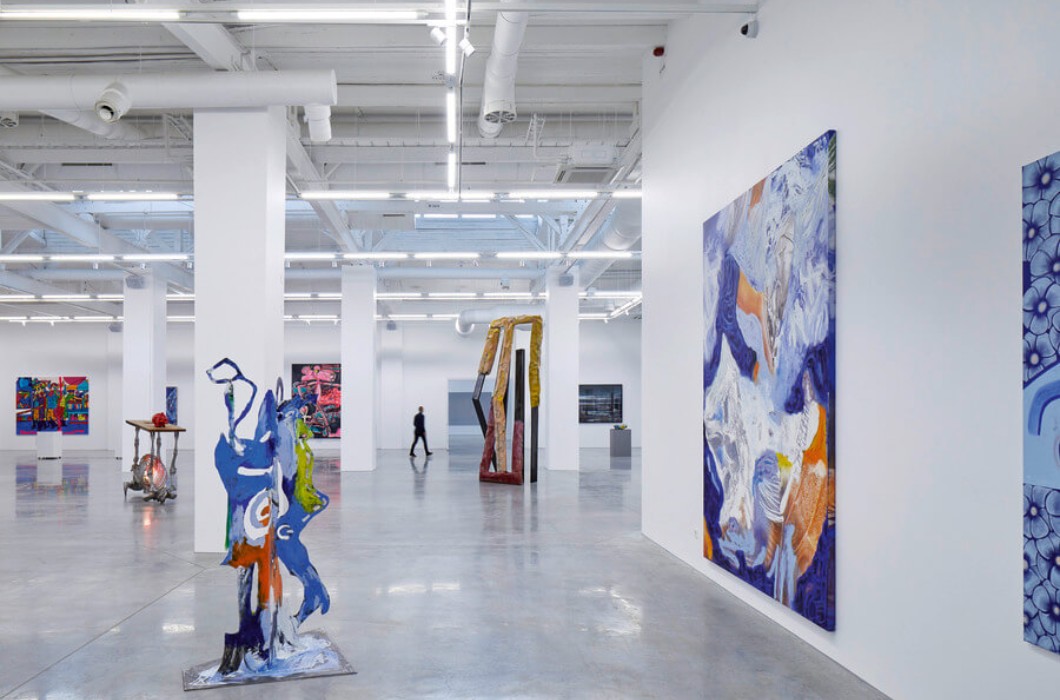 13:00 - Hail a cab to the city's chic embassy district. Also known as the Quiet Centre, it's all hushed leafy boulevards and restored art nouveau façades. This is also where you'll find the hottest business lunch ticket in town! Thankfully, the crowd and ambience at Ferma are anything but stuffy.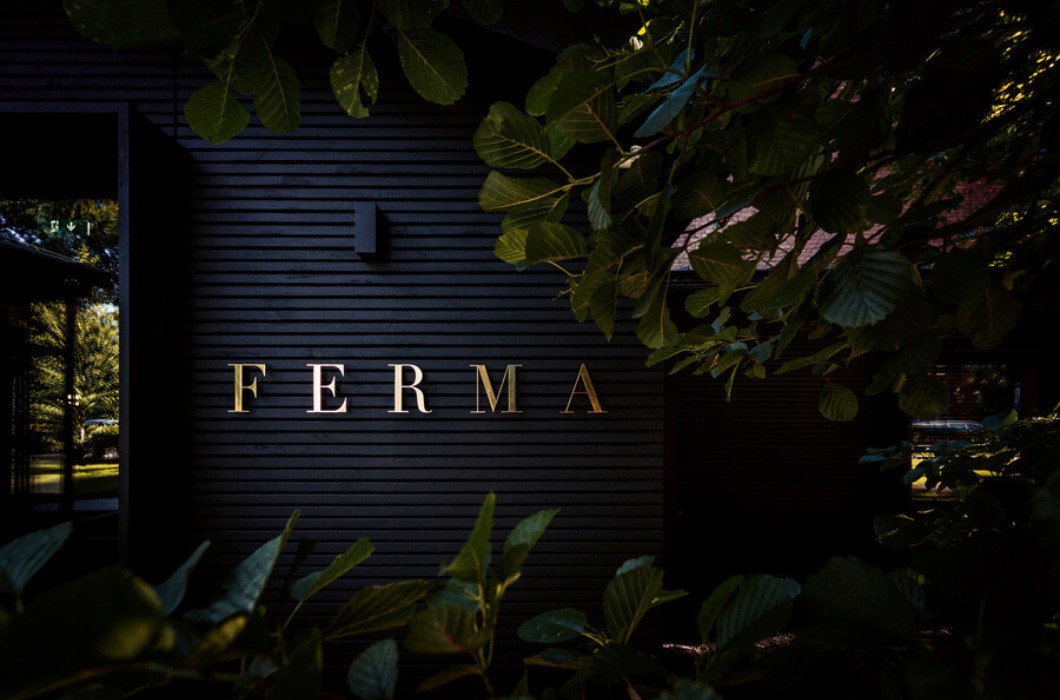 Separated by floor-to-ceiling wine racks, its two art-deco-meets-mod-barn dining rooms are a suitably eclectic backdrop for plates like smoked sturgeon and roast potatoes with a horseradish emulsion. Twenty-something chef Mris Astis' menu champions Latvia's natural larder like Baltic salmon and the country's wild venison. Vegetarians and kids are also well catered for, with dishes like wild mushroom tart and what claims to be the most comprehensive children's menu in Riga.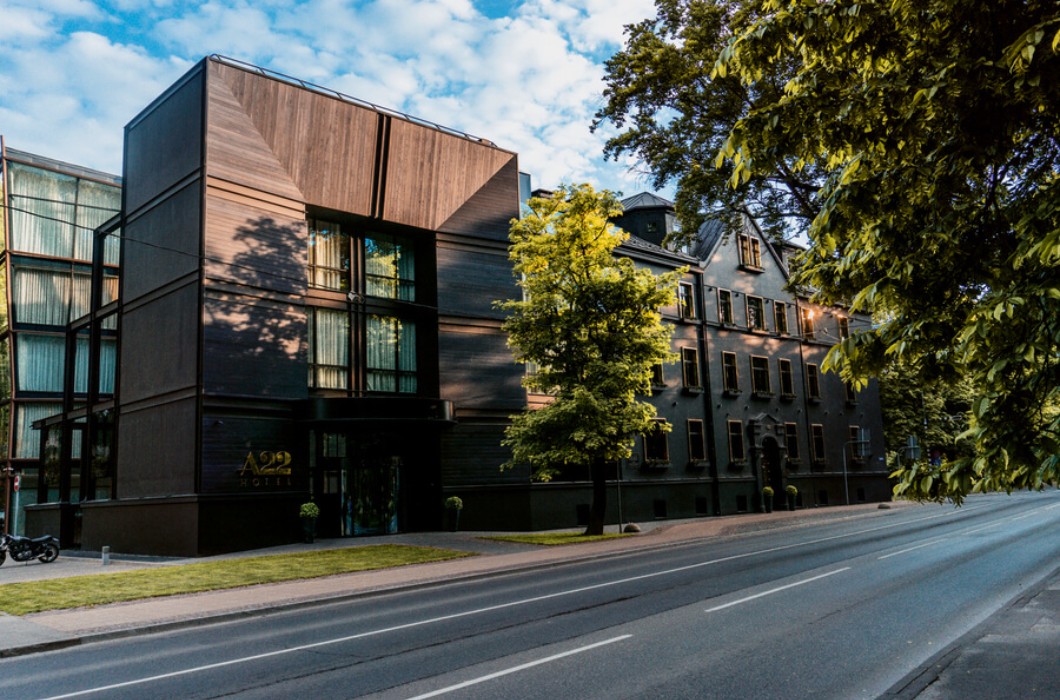 14:30 - Ferma puts you in striking distance of A22 Hotel: an all-black building with brass trimmed windows. A storied address, a young John F. Kennedy bedded down here as an undergrad Harvard student in 1939 when it served as Riga's American embassy. The original part has been stitched to the new-built extension so seamlessly, it's hard to discern where one ends and the other begins once you're inside. Clad in grey veined marble, the luxurious lobby sets the mood for this award-winning, 20-room design hotel, which marries mid-century flair with art nouveau flourishes like parquet floors and restored plaster mouldings. No-expense-spared materials like polished walnut wood and brass decorate forest-green corridors and its art-filled first-floor restaurant. Named John (one of the hotel's many tributes to JFK), the 40-cover fine dining room – vaunting an open-kitchen and Josper charcoal oven – is helmed by an alumnus of Copenhagen's NOMA no less.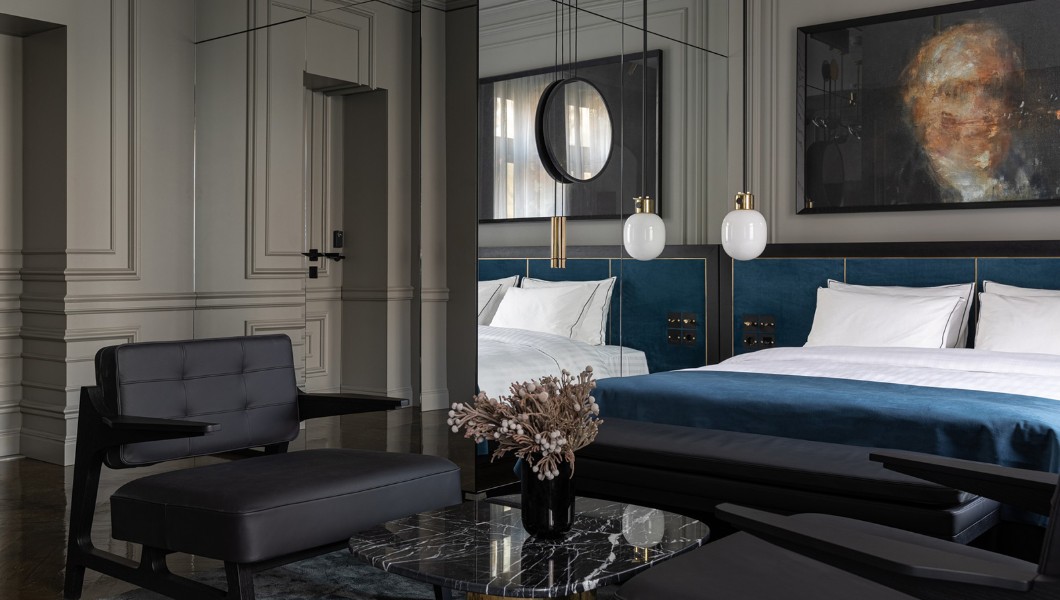 15:00 - A22's art nouveau accents are just a taste of what this "Art Nouveau architecture capital of the world" has in store. The movement – a rejection of everything that was plain – swept through the Latvian capital at the turn of the 19th century, coinciding with a building boom in the city. You'll find façades festooned with mythical creatures, fairy-tale forests and dancing maidens sprinkled all over downtown, but for the biggest hits, head to Elizabetes and Alberta streets.
A22 hotel is a storied address where a young John F. Kennedy bedded down during his student days at Harvard.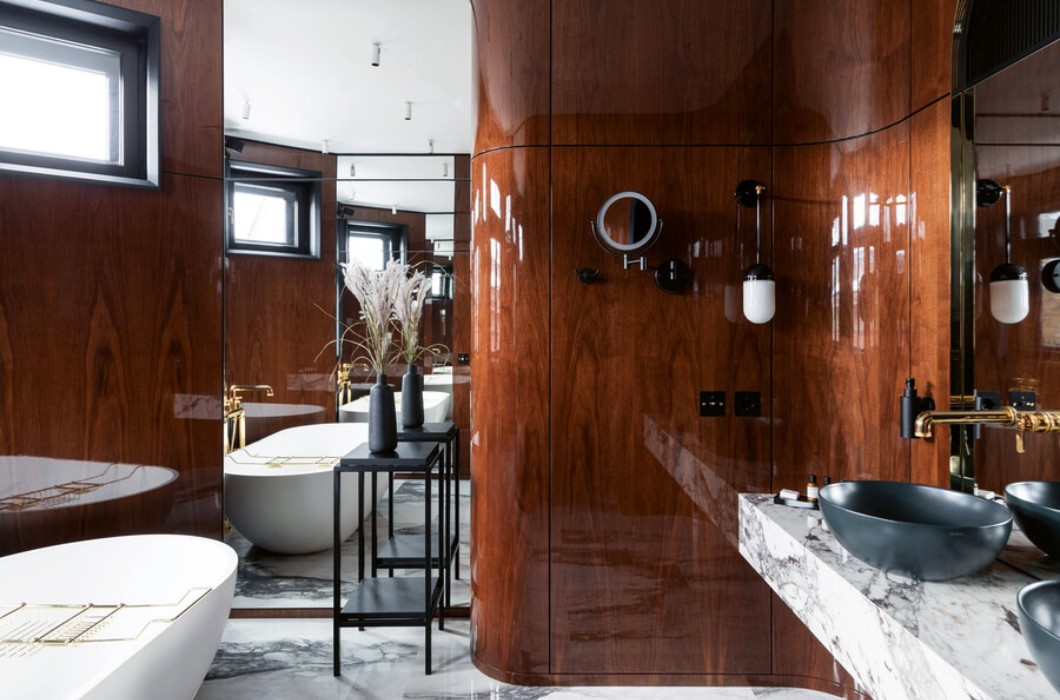 One of the city's most prolific art nouveau artists was Mikhail Eisenstein, whose famously mournful faces adorn the corner of Elizabetes and Antonijas. Stumbling distance from here is the Riga Art Nouveau Museum: the private apartment of Latvian architect Konstantns Pkšns, that's been renovated to its former glory with original stained glass and stencilled walls.
16:00 - Pkšns legacy lives on in your next port of call: an award-winning urban destination spa, housed in one of the 250 Art Nouveau buildings he designed in Riga. Inside, it's been transformed into a crystal-tiled temple to wellness by spa gurus, Espa.
Its fifth-floor thermal suites are accessible to anyone booked in for a treatment. Flit between its steam and sauna pods, cocooning experience showers and heated outdoor jet pool, before indulging in its signature chakra-balancing 'amber crystal therapy'. Known to wash up on the Gulf of Riga's shores, the honey-hued gemstones are used in combination with a blend of aromatherapy oils to stimulate your body's vital energy points.
19:00 - Let the serenity continue back in Riga's Quiet Centre, retreating to your sumptuous suite to freshen up before dinner. A vision of dark wood panelling, floor-to-ceiling-length velvet teal curtains, brass pendant lights and mid-century modern furniture, the centrepiece is a custom-designed bed and upholstered headboard. Staying true to A22's bespoke ethos, no one room is alike. Most luxurious is its fourth-floor 111 sqm presidential suite, which overlooks Washington Square and the city's oldest park: Viestura.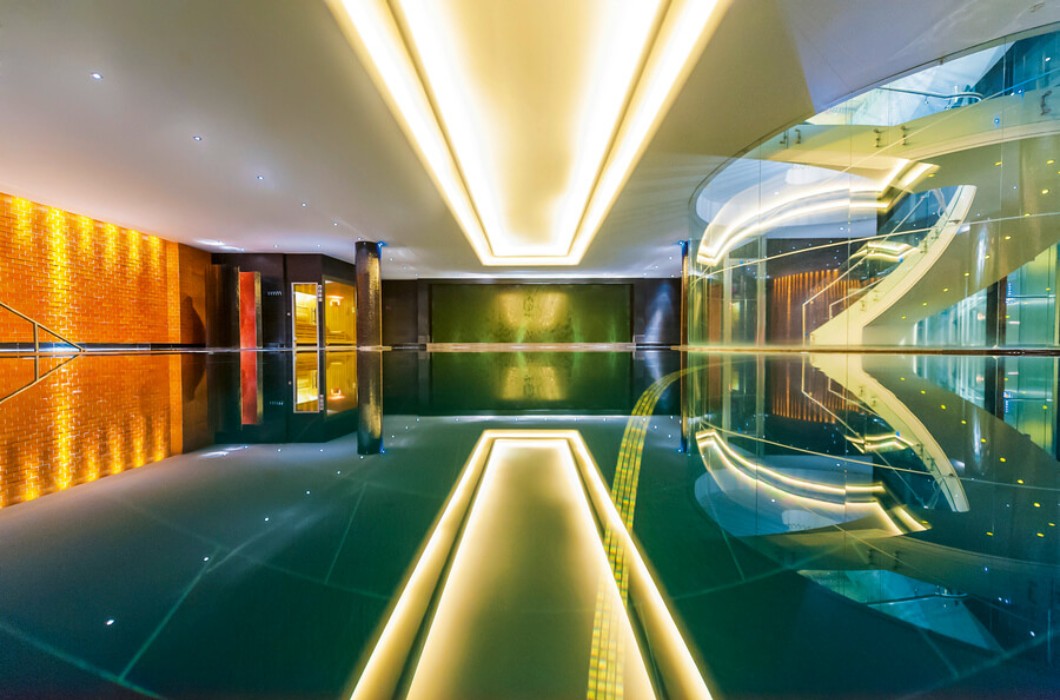 20:00 - This evening's date is the city's newest and sleekest seafood restaurant: Tails, which marries a cool Scandi aesthetic with an imaginative menu. Reserve a seat at the raw bar counter if you like your surf and turf tartare with a side of chef action. Or, build-your-own fish kebab cooked on a Japanese Konro grill before tucking into mains like Baltic-caught pike perch with chestnuts in its high-ceilinged dining room. Strung with lobster-net-inspired chandeliers, it cleverly makes a design feature out of the dry-aging window: a humidity-controlled cabinet where fish like sea bass and tuna is aged from several days to weeks.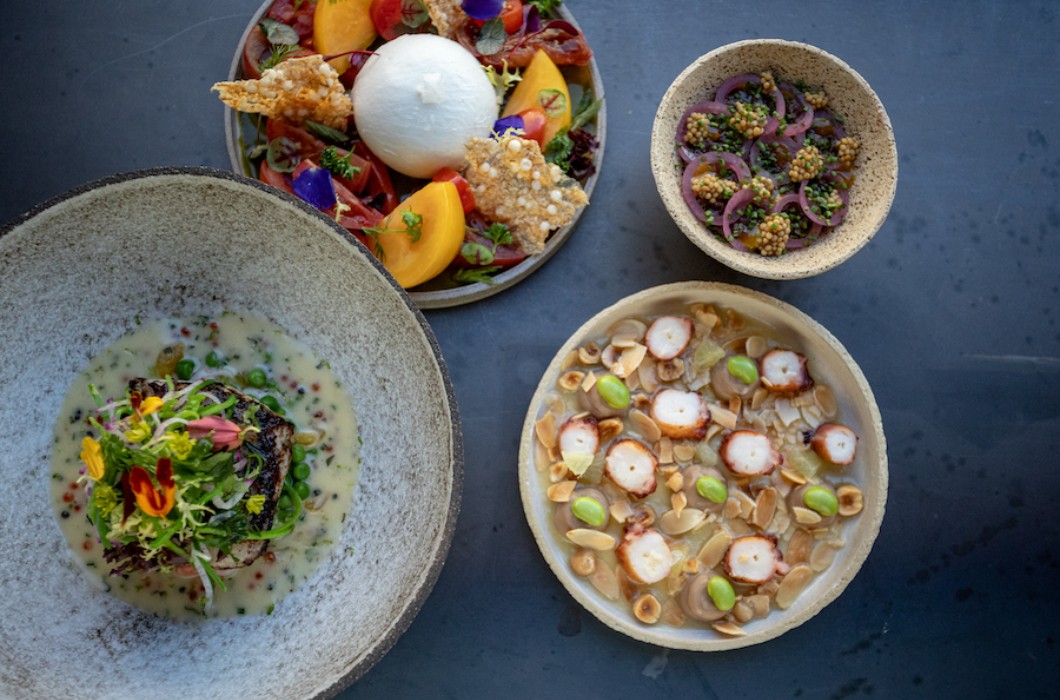 ---
DAY 2

10:00 - Briskly walk off your breakfast the following morning by hotfooting it to Riga's Central Market, known locally as "Riga's belly." Officially Europe's largest market bazaar, this UNESCO World Heritage site hosts some 3,000 vendors.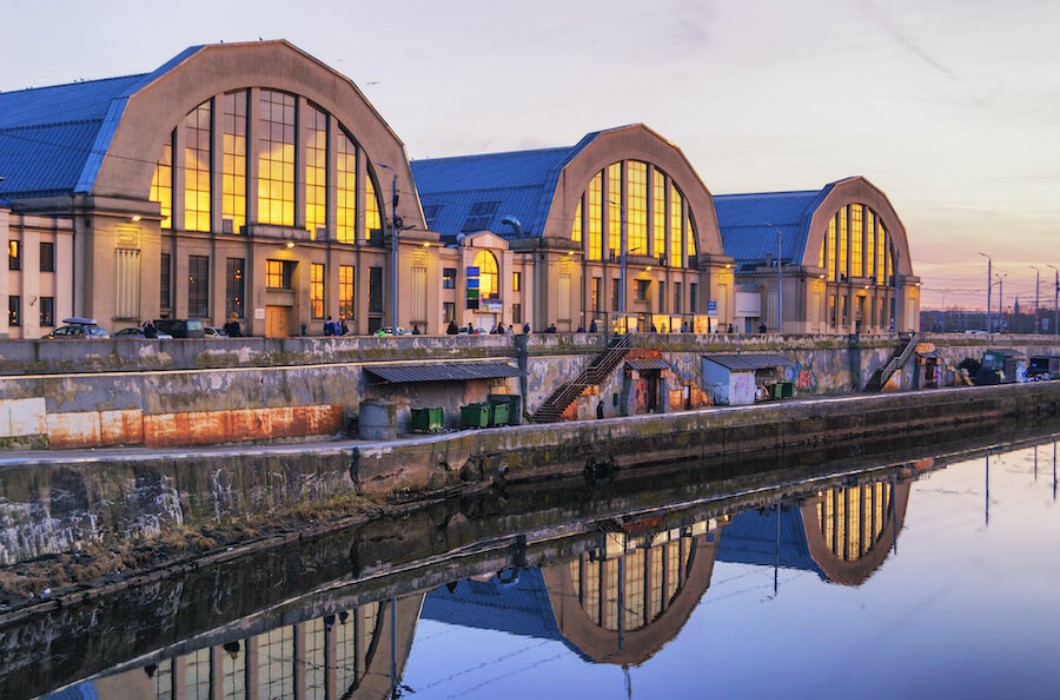 Its cavernous 1920s pavilions are repurposed from five (of the world's remaining nine) Zeppelin aircraft hangars that were left by the Germans after WW1. Its spirited fish hall peddles Latvian specialities like sprats (a tiny sardine-like fish) and sturgeon caviar, whilst its popular gastronomy pavilion brings together craft beer, towering pyramids of pickled vegetables and Baltic-style rye breads under one hangar.
11:00 - Jump in a cab to the city's celebrated Latvian National Museum of Art. Famed for being the first building in the Baltic States to be designed as a museum, the baroque-classical beauty holds its own on Riga's Boulevard Circle.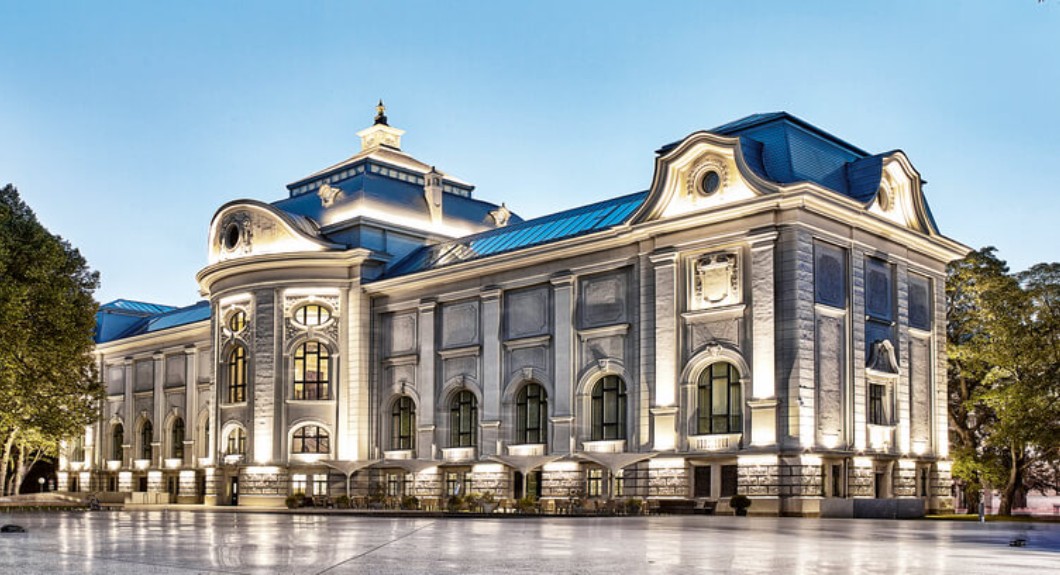 Between its skylit permanent gallery and basement exhibition hall (added in 2016) it showcases more than 52,000 works, with Latvian art from the mid 18th century to the present day being its mainstay. Masterpieces by Founders of the Latvian National Painting School are must-sees, a favourite being Johans Valters Peasant Girl, firmly back on Rigan soil after a globe-trotting run.
12:30 - Trading canvases for carafes of award-winning wines, head riverside to Gutenbergs Terase for a languorous Latvian lunch. Tucked into cobbled Muku street, this old town restaurant saves all its drama for five floors up! If the sun is shining, snag a table on its retractable-roofed terrace, which puts diners eye level with the gilded clock face of the Baltics' largest medieval cathedral! Serving seasonally-inspired Baltic-German fare with a modern twist, Gtenberg's garnered a reputation for its grilled BBQ plates like duck breast, tuna filet, octopus and rack of lamb. The menu even turns out (very tasty) vegan cutlets.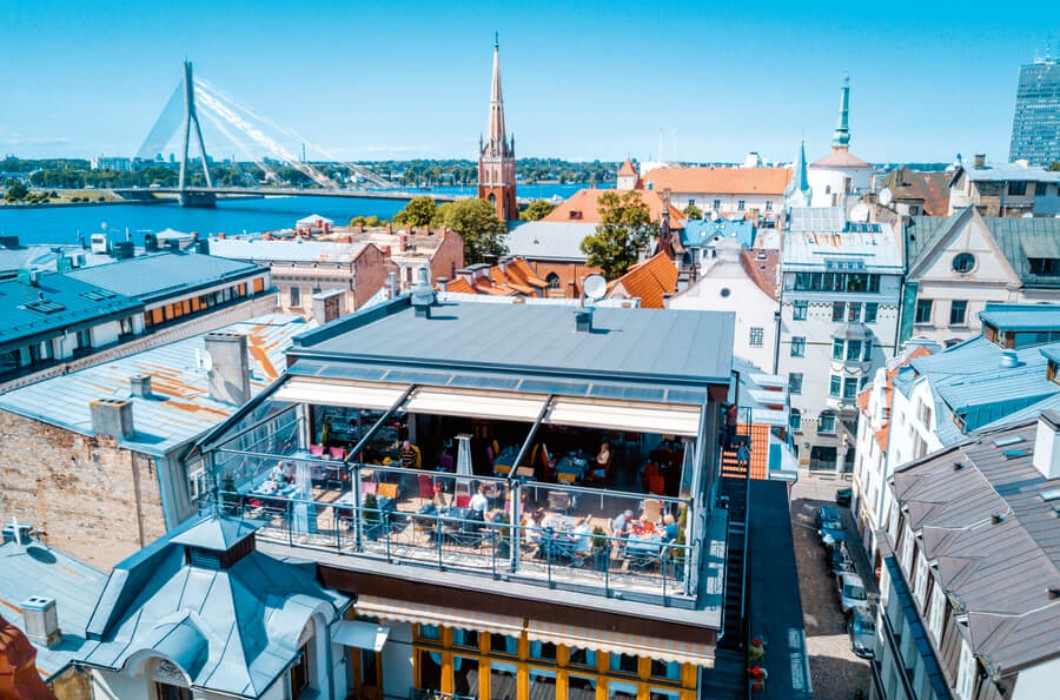 14:00 - A hop and a skip across the cobbles delivers you to Town Hall Square and Pienene: a delightful design-store-cum-cute-café. With the aroma of scented candles and chicory coffee filling the air, you can peruse products – like organic cosmetics, wooden jigsaw puzzles and gorgeous stationary – made by 110 different Latvian suppliers. Pienene also has its own-brand linen line which includes table runners and tunic dresses. Friendly owner Sanita mans the herbal tea bar, where you can try Latvian fruit wines (like tree birch and rhubarb) as well as Riga-made Laima chocolate truffles.
14:30 - If you choose just one shop to splurge on traditional Latvian souvenirs, make it Sen Klts, which doubles as a national costume centre. Located a stone's throw from Pienene, it specialises in handmade woollen mittens designed with ethnographic patterns unique to each Latvian province, which are artfully displayed on a "mitten map" across one wall. Between mannequins dressed in authentic Latvian folk dress from the ages, you'll find rails of handmade knitwear and displays of jewellery and ceramics. It's somewhat fitting that Sen klts should translate as "granary": historically the place where Latvian families would hoard their most treasured possessions.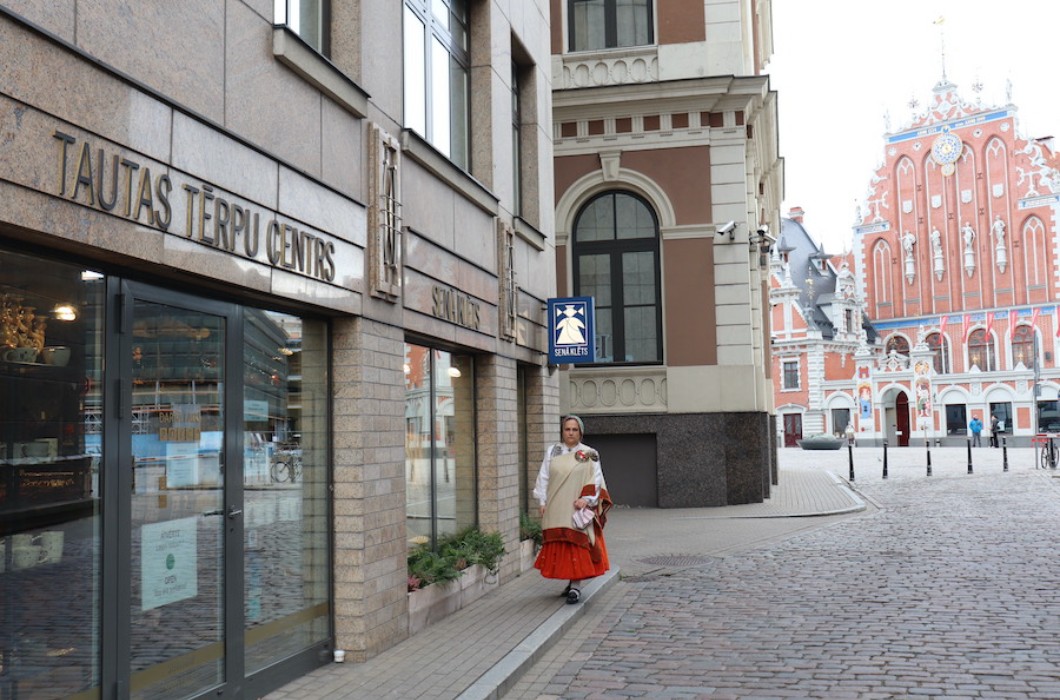 15:00 - If Sen Klts piqued your interest in the country's folklore, spend the last few hours of daylight on the pine wooded shores of Lake Jugla, where nestles one of Europe's oldest outdoor museums. A half-hour drive from downtown, the Ethnographic Open-Air Museum is one of the showpieces of Latvia's fascinating cultural heritage.
Spread across 220 acres are 118 timber structures – including churches, windmills, saunas and dwellings – dating from the 17th to 20th centuries. Recovered from rural Latvia, each has been dismantled like Lego and painstakingly reassembled. You can watch demonstrations from spoon carvers and potters, try your hand at forging coins or playing the kokle: the country's national musical instrument.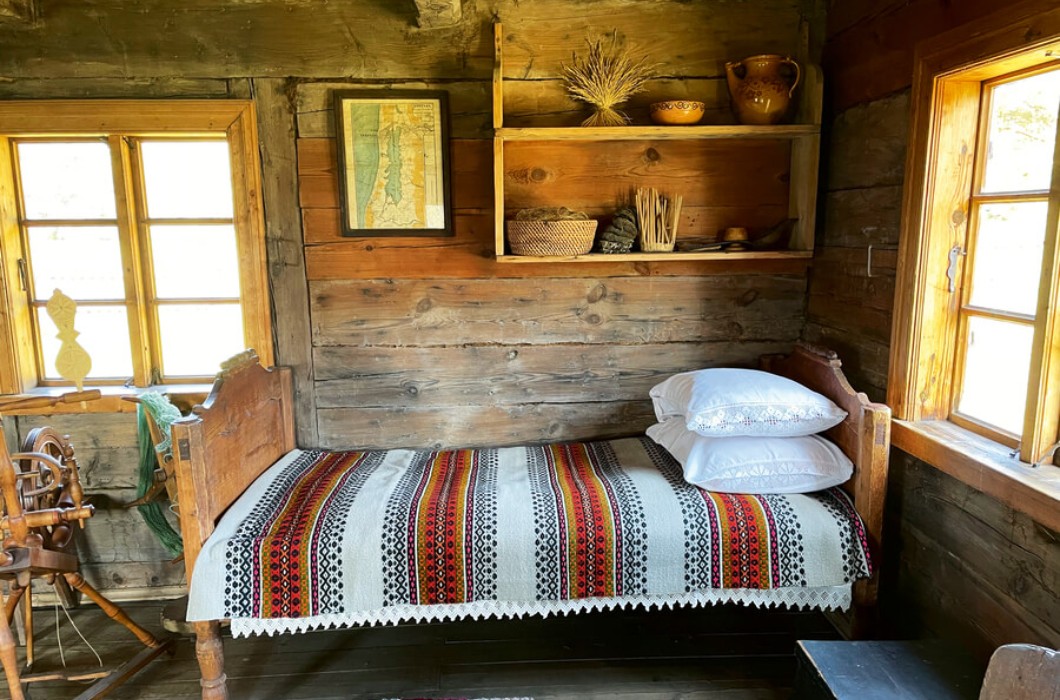 19:00 - Make your last night magnifique, dining at downtown's long-established and très élégant Entresol. Helmed by the irrepressible Raimonds Zommers (one of Latvia's most garlanded chefs), the restaurant serves up modern Latvian cuisine with French accents, which also infuse its interiors. Provencal-chateaux-inspired, its exposed brick main dining room is outfitted with shabby-chic wooden dressers, patterned floor tiles and button-back velvet chairs. As for Zommer's five-course tasting menu, thankfully it's more chic than shabby! Standout dishes include the salmon fillet with fermented vegetables and veal medallion paired with green buckwheat and beer sauce.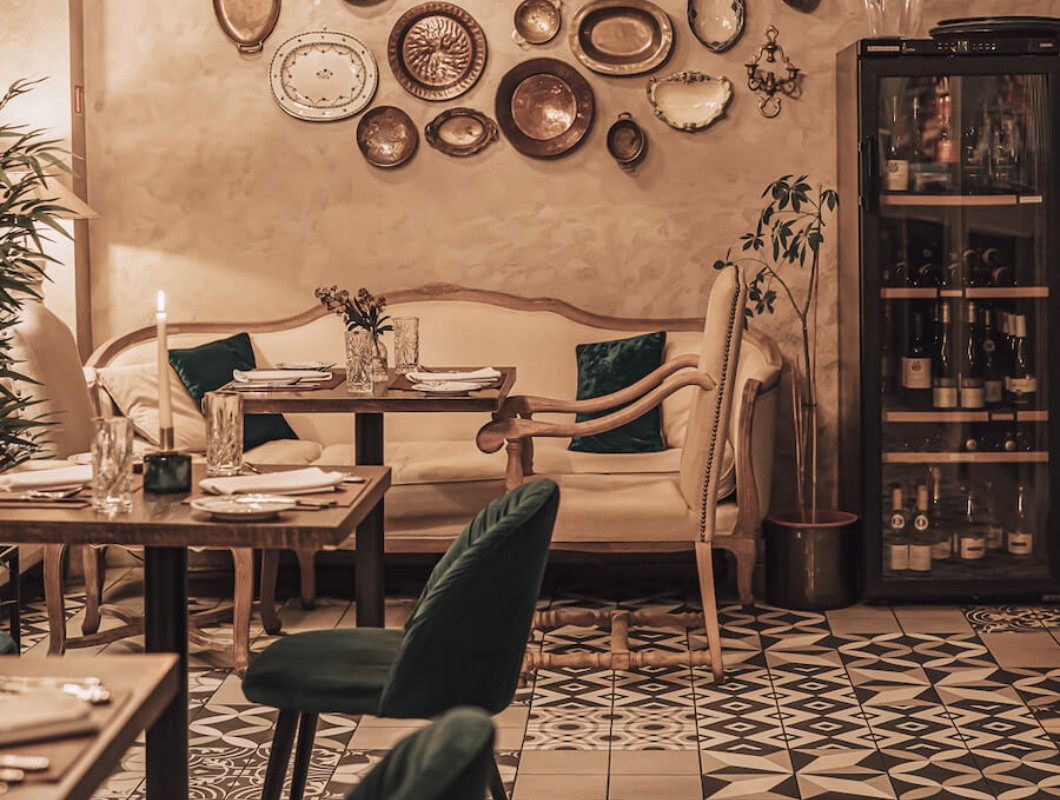 Stay:
WHAT: A22 Hotel
WHERE: Riga, Latvia