For centuries the Islands of Tahiti have lured many colourful characters to its shores. Navigators, colonisers, mutineers, interlopers, missionaries, as well as artist Paul Gauguin – name it, they've all been here. And what they all had in common was witnessing the islands' beguiling beauty punctuated by jagged peaks, vertiginous waterfalls, pristine lagoons and blinding white shores. They also encountered the rich native Polynesian culture and traditions, some of which, despite suppression from Western religious congregations, have been preserved, and honoured to this very day.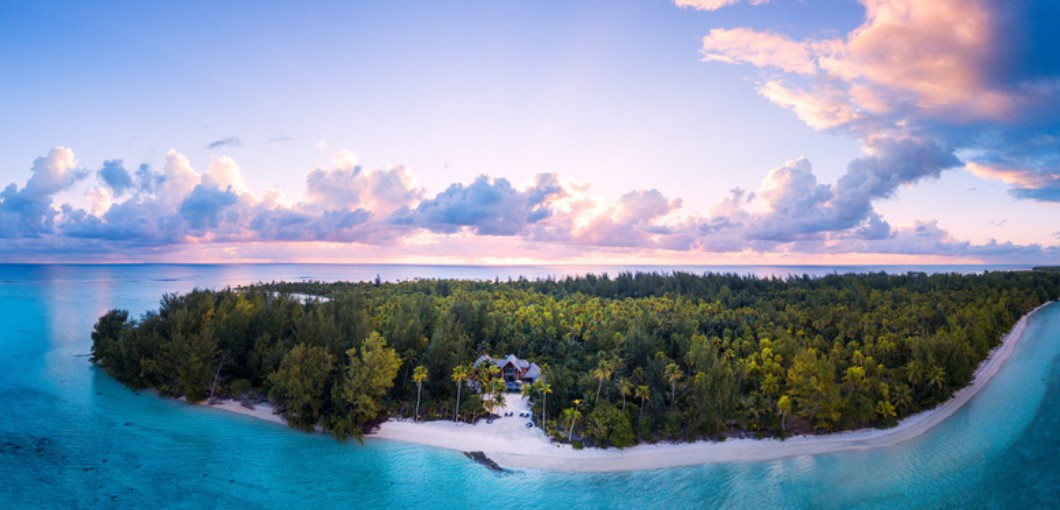 The territory's 118 islands and atolls are grouped into five archipelagos: Society, Tuamotu, Marquesas, Austral and Gambier. Of these, the Society Islands are the most popular, with Tahiti being the largest and most populated. The capital city of Papeete is the gateway to Tahiti's dreamy islands, each one blessed with its own enigmatic charm. Many head for Bora Bora, which is now saturated with branded luxury hotels. Those seeking a more authentic experience head for less trodden islands of Huahine, Raiatea, Moorea and Taha'a. After discovering these islands – their pearl farms, sacred grounds, and savouring local delicacies, those in search of exclusivity and seclusion head for the private island of Tetiaroa or Teti'aroa, home of The Brando.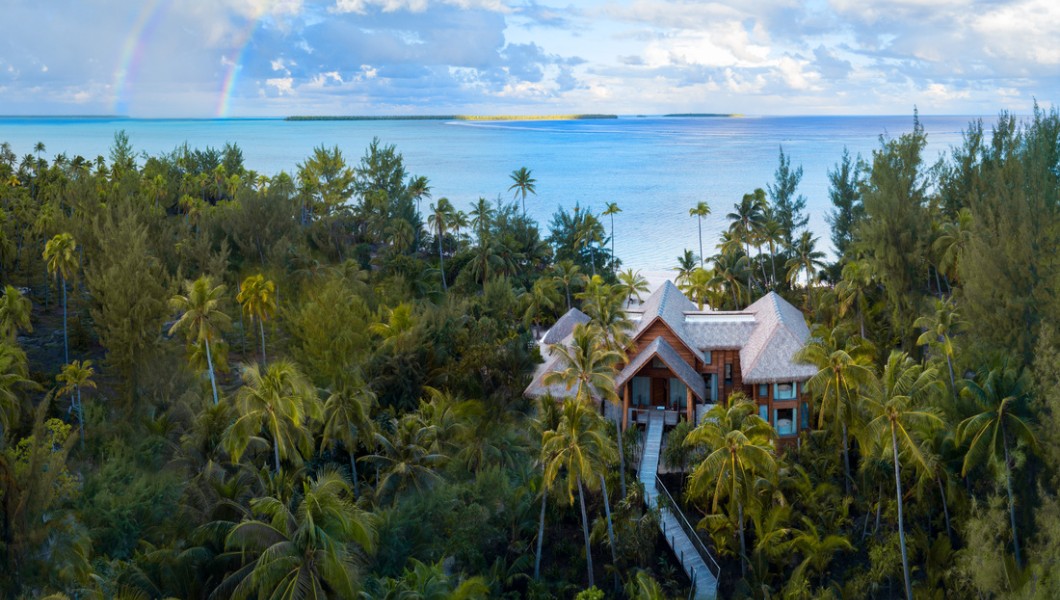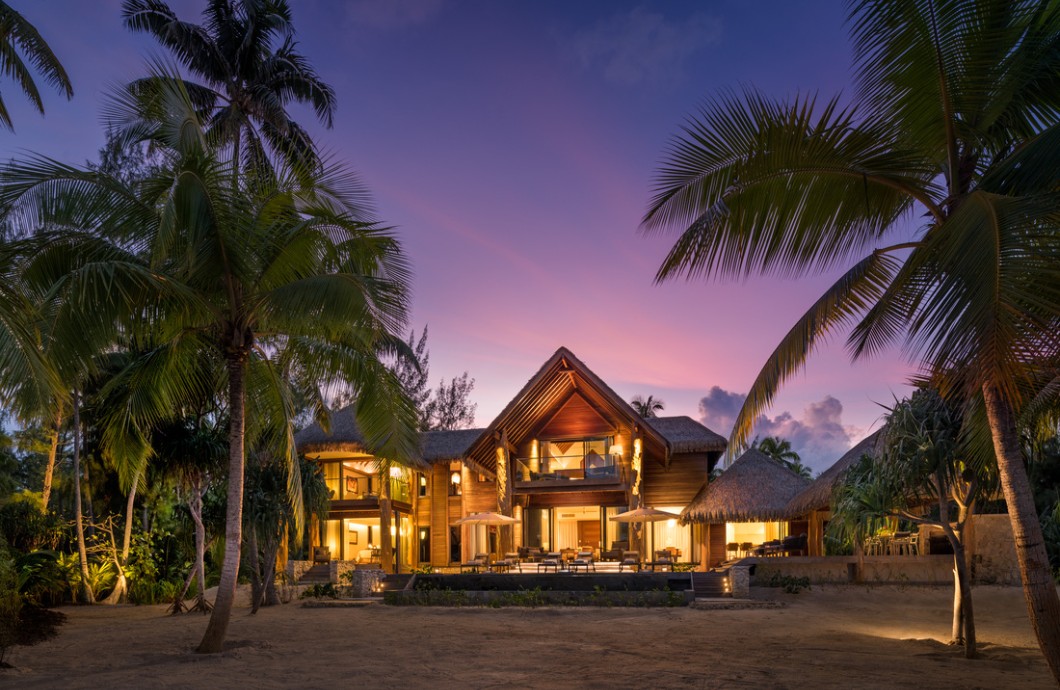 As far as private island retreats go, Tetiaroa is in a league of its own, comprising a distinct formation of 12 atolls embracing a delicate lagoon. Tetiaroa was previously controlled by the chiefs of Pare-'Arue, and later, by members of the Pmare Dynasty. One atoll in particular, Onetahi, once a favourite retreat of Tahitian high chiefs, is where The Brando now takes pride of place.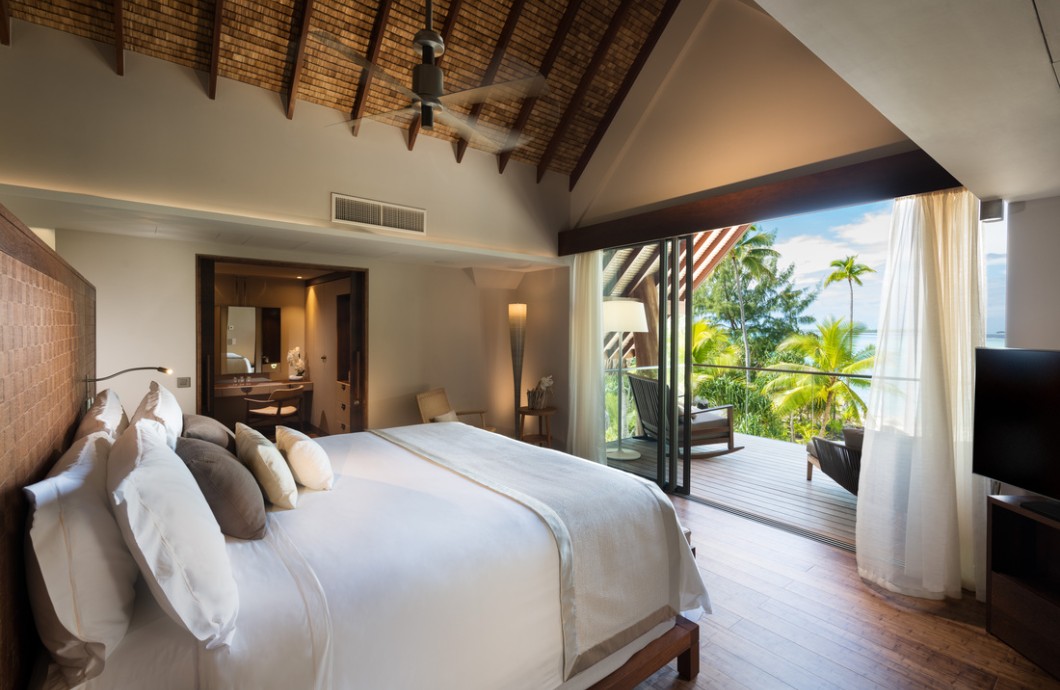 The eponymous resort is the legacy of the late Hollywood actor, Marlon Brando, who fell in love with his leading lady, Tarita Teriipaia, while filming Mutiny on the Bounty in 1962. Not content with marrying a beautiful Tahitian woman, Brando also vowed to own a piece of Tahiti. Staying true to his word, he purchased a 99-year lease on Tetiaroa in 1966.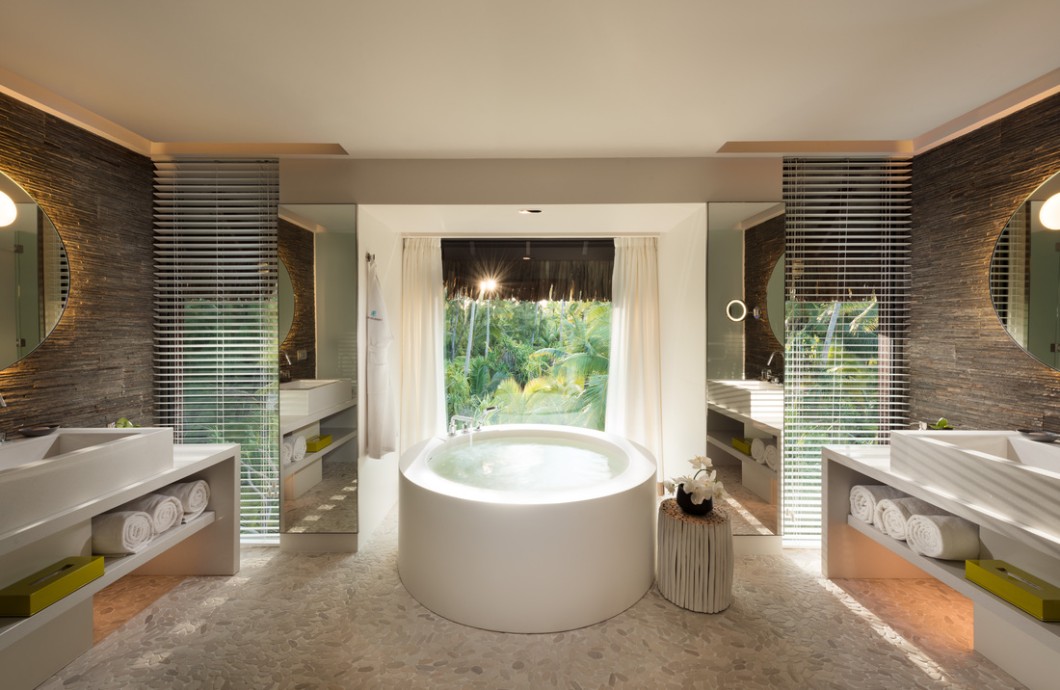 Way ahead of his time, the actor had the vision of creating the world's first post-carbon luxury resort using innovative technologies. Pursuing this ambitious goal took several decades of negotiations, partnerships and research, and the result is a shining example of sheer luxury underpinned by principles of sustainability and biodiversity.
INDULGENCE WITH A CONSCIENCE
At The Brando a life of luxury comes with responsibility. Guests arrive knowing they are part of, and are contributing towards a greater goal to preserve and protect the island's natural environment. This explains why there are no over-water suites here, just 35 stunning beachfront villas to provide tranquil space.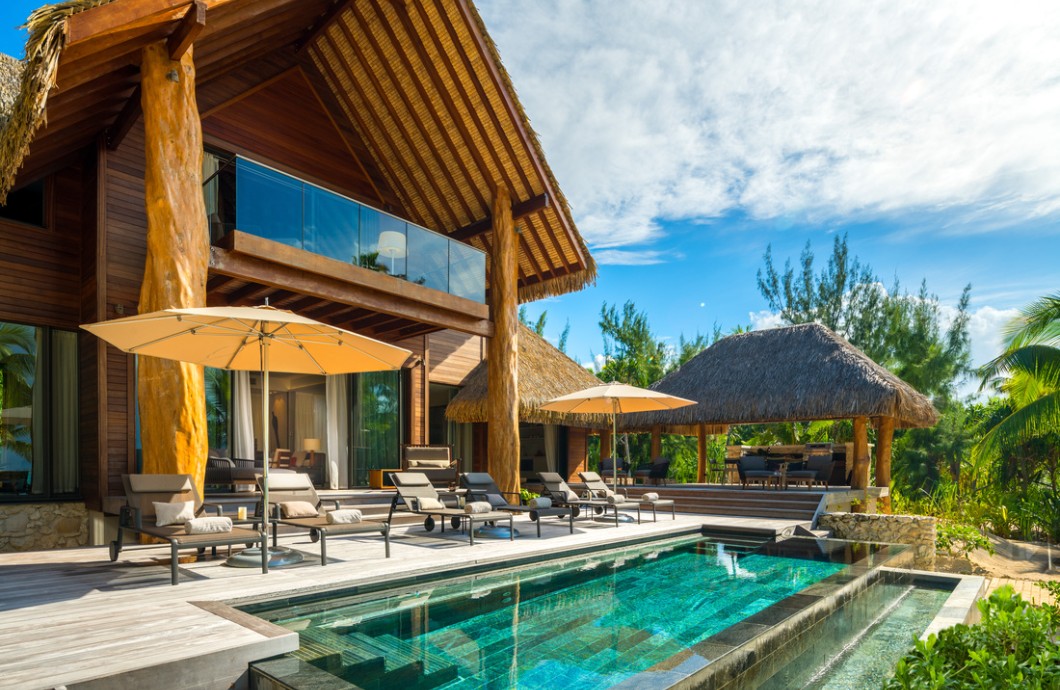 All materials used to build these villas are either sourced locally or of certified origin, such as natural wood and thatched roofing. Polynesian design and contemporary furnishings blend harmoniously, showcasing Tahitian art and crafts. Each villa features a terraced deck with lounge chairs, plunge pool and shaded dining cabana bordered by pandanus, coconut and miki miki trees to provide discreet access to the beach. A separate media room enables guests to watch TV or listen to music in privacy. The big surprise is the spacious bathroom with glossy white fixtures and an outdoor Jacuzzi.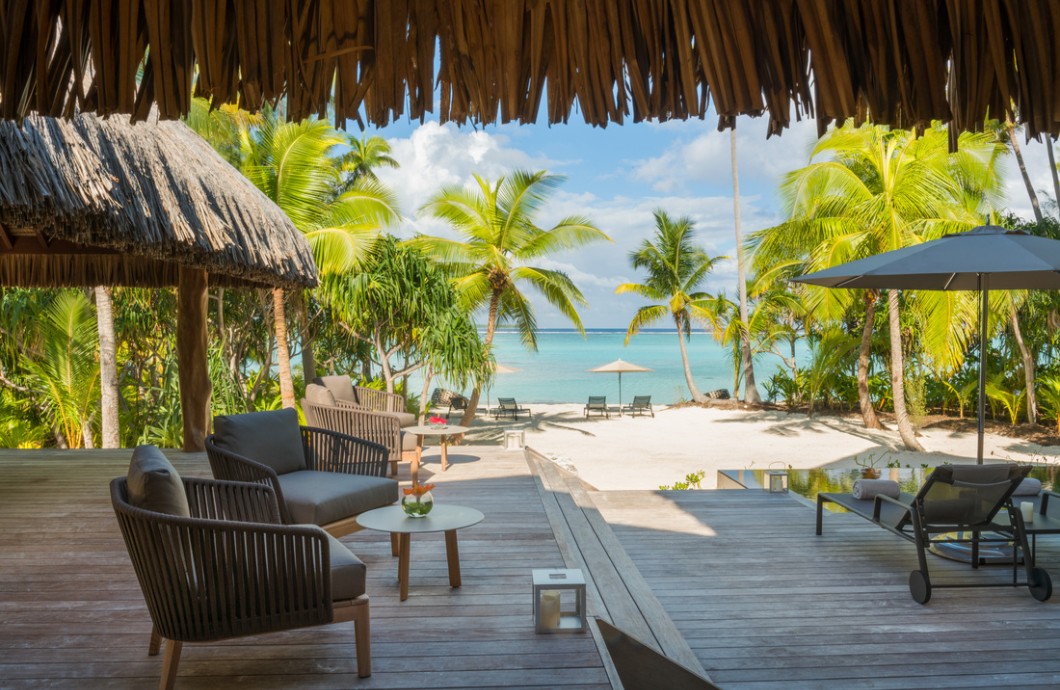 Elevating the luxury experience are the Brando Residences, a perfect example of which is the three-bedroom Teremoana, providing utmost privacy within a secluded section of the atoll. Spanning approximately 557 square metres, this two-storey residence is split between an indoor living space and a generous outdoor area comprising a large decking and pool area. Similar to the villas, the residence incorporates aspects of Polynesian architecture using thatched roofing and chunky wooden posts.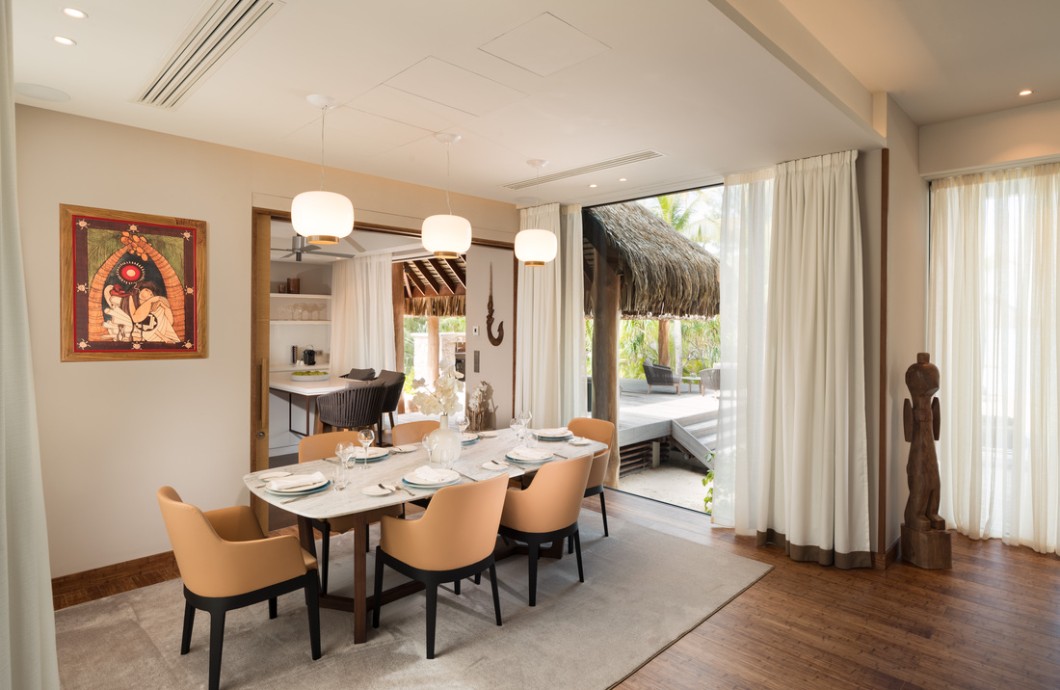 Floor-to-ceiling sliding doors allow plenty of light through and truly breath-taking beach views can be enjoyed from the lounge and dining area. Every room has a balcony overlooking the lagoon from which the views strike it even richer, but bedroom two is pretty special – it has an adjoining walk-through dressing room and bathroom with a wide oval bath.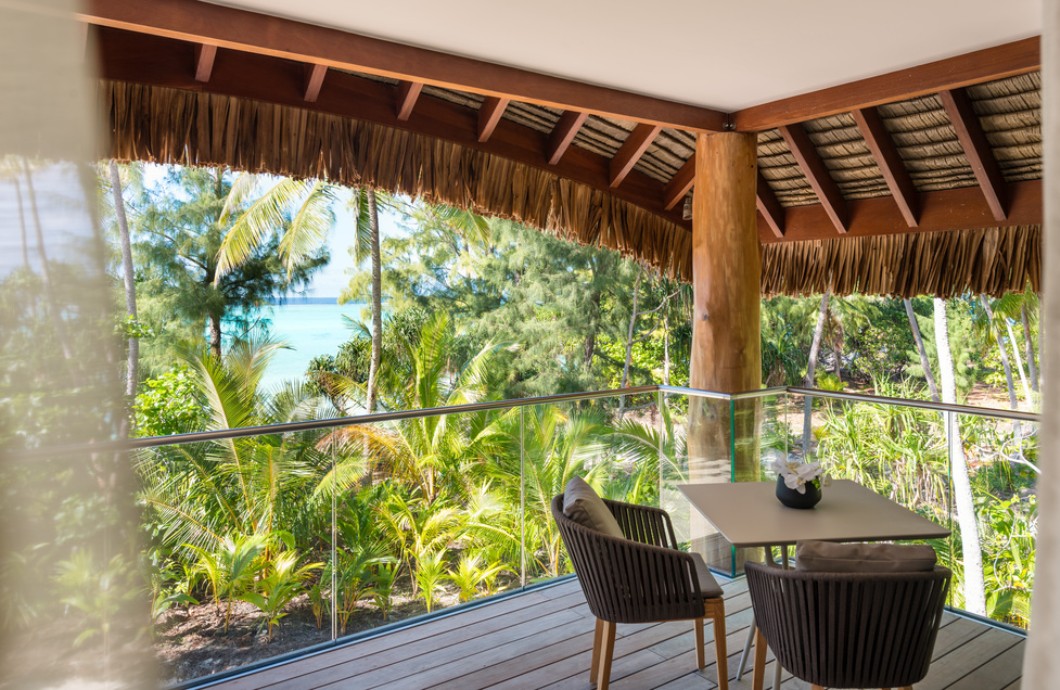 The opportunity to own a Brando Residence sounds very alluring not only for the luxury and exclusivity. Every structure is built to the standards of LEED certification based on resource efficiency and sustainability. Owners have the option to modify the design, providing it stays in keeping with the overall standards.
The dining experience at The Brando caters to every mood and taste, whether it's a laid-back café overlooking the beach or a formal restaurant. Welcome the morning sun with a hearty alfresco breakfast at the Beachcomber Café restaurant, where views of the lagoon work up an appetite for Polynesian-inspired and classic French cuisine. Dining indoors is also an option for those who prefer a shady area, although it's tempting to start the day in the comfort of your private villa's poolside. But who's rushing? The café is open for lunch and dinner, and gluten-free preferences are catered for.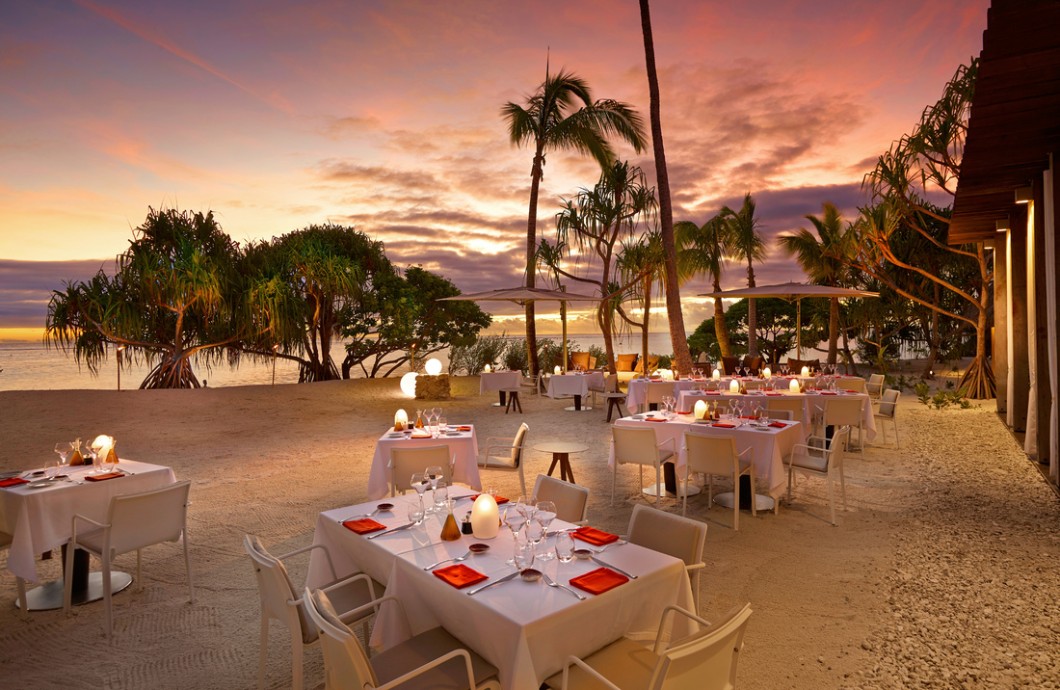 The day goes by too quickly when you're having fun, and before you know it the sun is about to set. Take pole position along the beach while your cocktail is being prepared at Bob's Bar, named after Marlon Brando's film assistant and close friend. A must-try is the fresh coconut juice on the shell, and whisky lovers may go for Dirty Old Bob, a concoction of Jack Daniel's, fruit juices and Tetiaroa honey. Aperitifs can also be enjoyed on higher ground at Te Manu Bar, where palm-canopied walkways lead to circular treetop couches. A panoramic perspective of the lagoon and motus in the distance makes sunset drinks here even more romantic.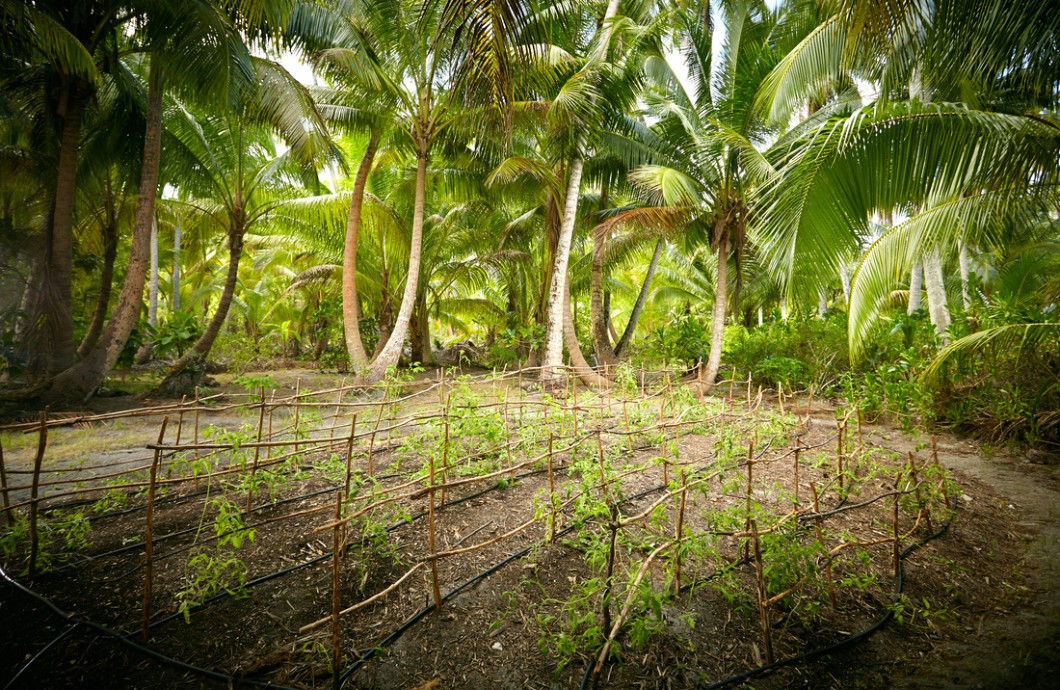 Le Mutinés restaurant is an elegant setting for special occasions. Executive Chef Pierre Lecorne's tasting menu indulges the tastebuds with fish and meat specialities creatively paired with exotic vegetables and fruits picked from the resort's organic garden and orchard. A selection of cheeses made in Tahiti is worth trying, along with quality wines from the cellar.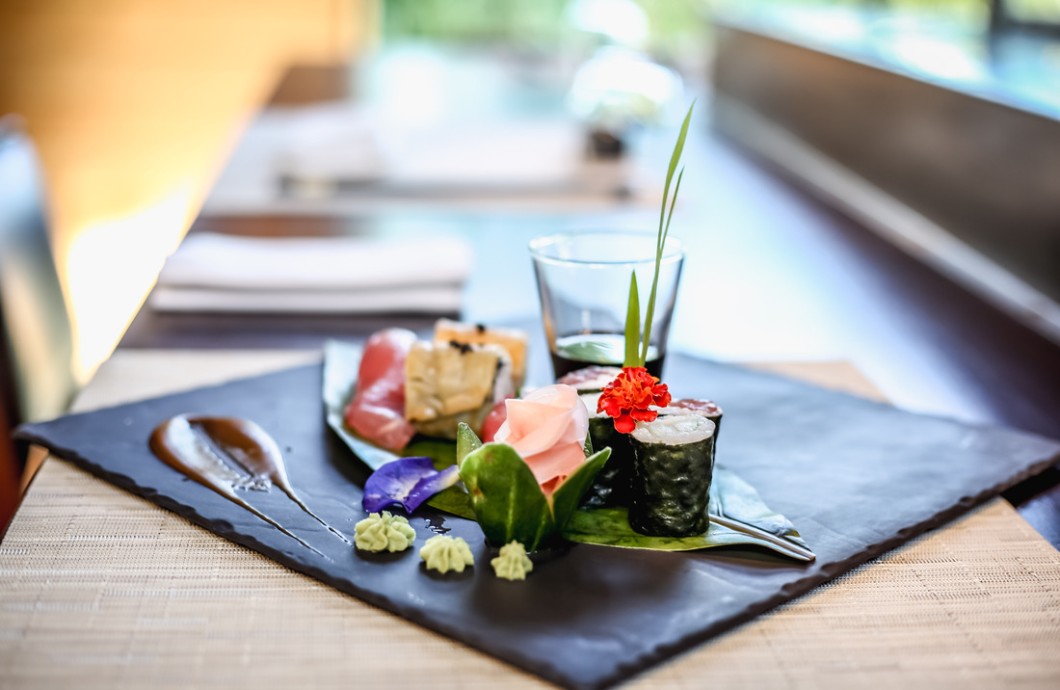 Nami Teppanyaki by chef Kaito Nakamura is the resort's newest restaurant, and there are two mouth-watering menus inspired to satiate cravings for Japanese cuisine. Elsewhere in the resort, private barbecues and dinners can be arranged on the beach, including entertainment from native musicians and dancers.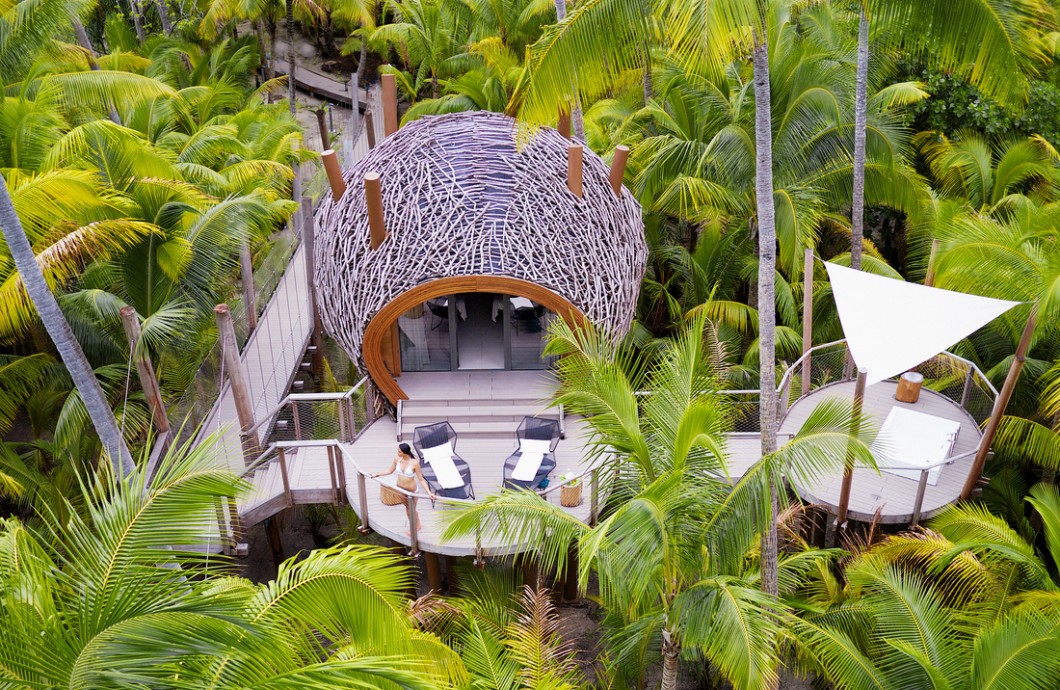 The Brando takes relaxation seriously, so they have created Varua Te Ora Polynesian Spa, which transports you to another world. Concealed beneath towering coconut trees, this sanctuary overlooks a large pond, while several treatment pods dotted around resemble giant egg nests on stilts. The ancient Polynesian word 'Varua' refers to the 'soul', and this spa certainly has this in abundance. A dose of Polynesian-inspired holistic massage inside one of these cocoons certainly brings relaxation and healing to another level.
---
Conservation is very much at the heart of The Brando's existence, and the fact that the atoll has no reef opening is nature's blessing, making it inaccessible to private or commercial vessels and cruise ships. The resident Tetiaroa Society is responsible for protecting the atoll's natural and cultural heritage, and the Ecostation research hub is where it all happens. Here, scientists, researchers, students and volunteers gather to learn and collaborate on projects grouped into four programmes focusing on scientific research, conservation, education and a guide project, which enables guests to take part in tours and lectures about the society's work.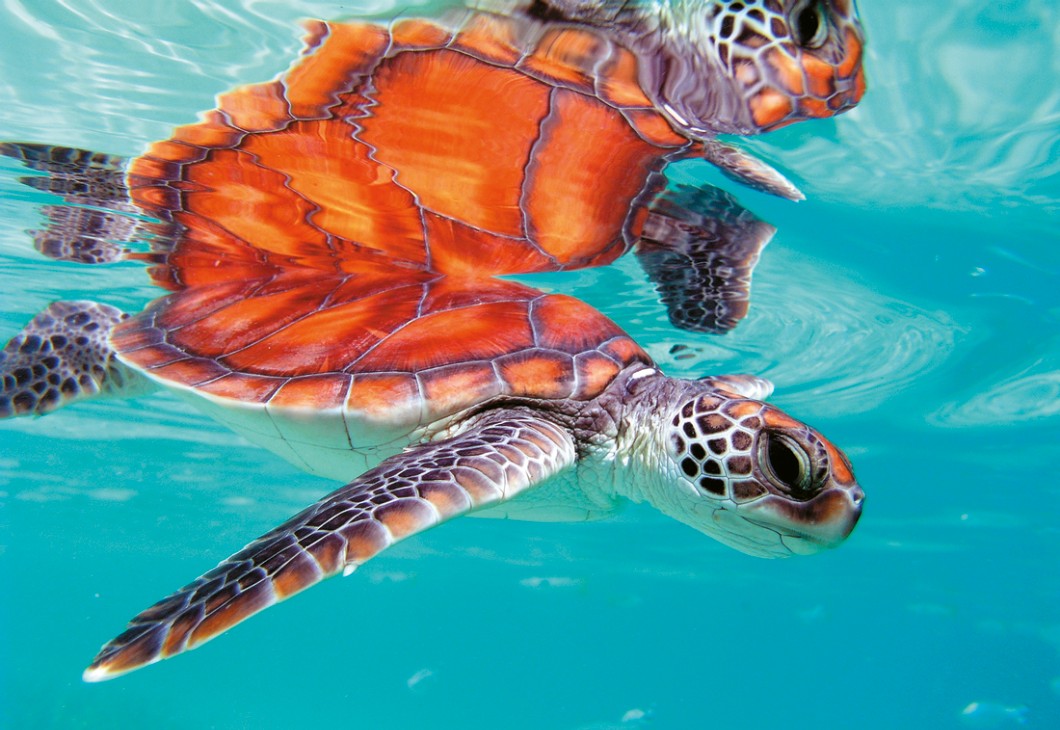 A guided tour with a naturalist is an enriching experience learning about the atoll's fragile ecosystems and the ongoing work to protect and preserve the natural environment. The journey across the lagoon on board a small motorboat is like skimming through a thin layer of shimmering glass, a place where crystal clear waters and blue skies blend into one mesmeric backdrop. It's also teeming with wildlife, frequently visited by manta rays, sea turtles, reef sharks and exotic birds. Upon landing on one of the islets, guests are introduced to the flora and fauna, meet coconut crabs and even invasive species, eradication of which resident scientists are working on to safeguard the island's biodiversity. At the end of the tour is a well-deserved and refreshing dip in the lagoon, where calm waters lend themselves to kayaking, paddle boarding, canoeing and snorkelling.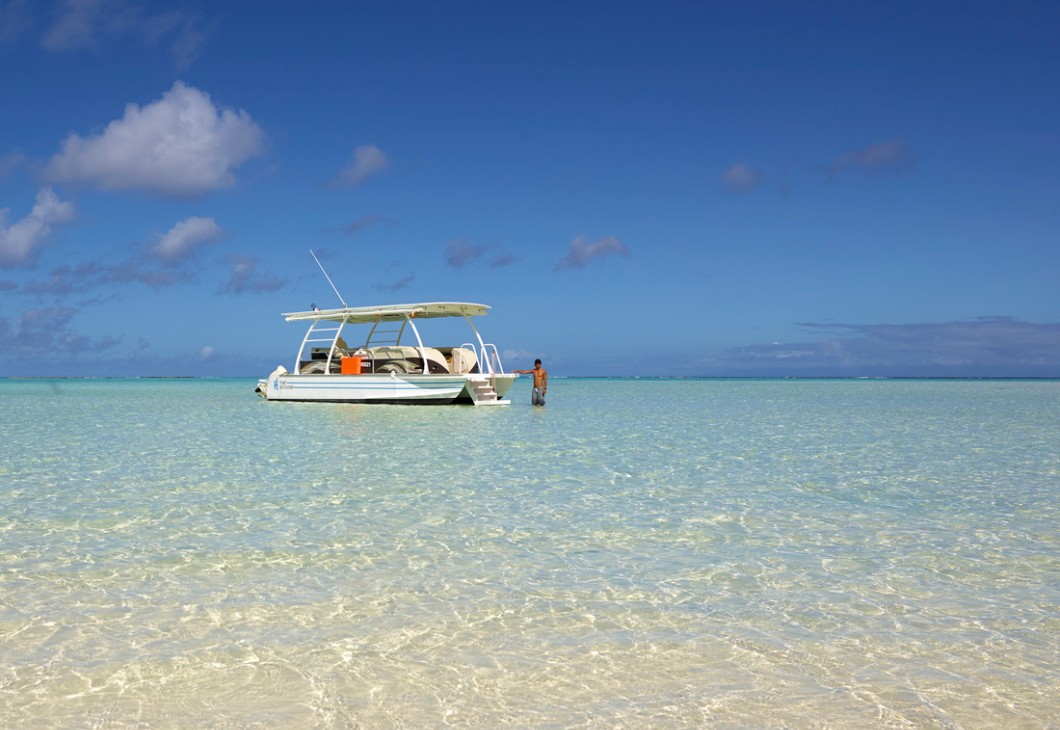 At the Ecostation, a guide explains how SWAC (Sea Water Air Conditioning) is used to harness and process cold deep-sea water that supplies air-conditioning throughout the resort. This pioneering cooling system effectively reduces energy requirements by up to 70 percent, while solar heating supplies the resort's hot water. Even the humble coconut's oil is used as biofuel for the resort's power station.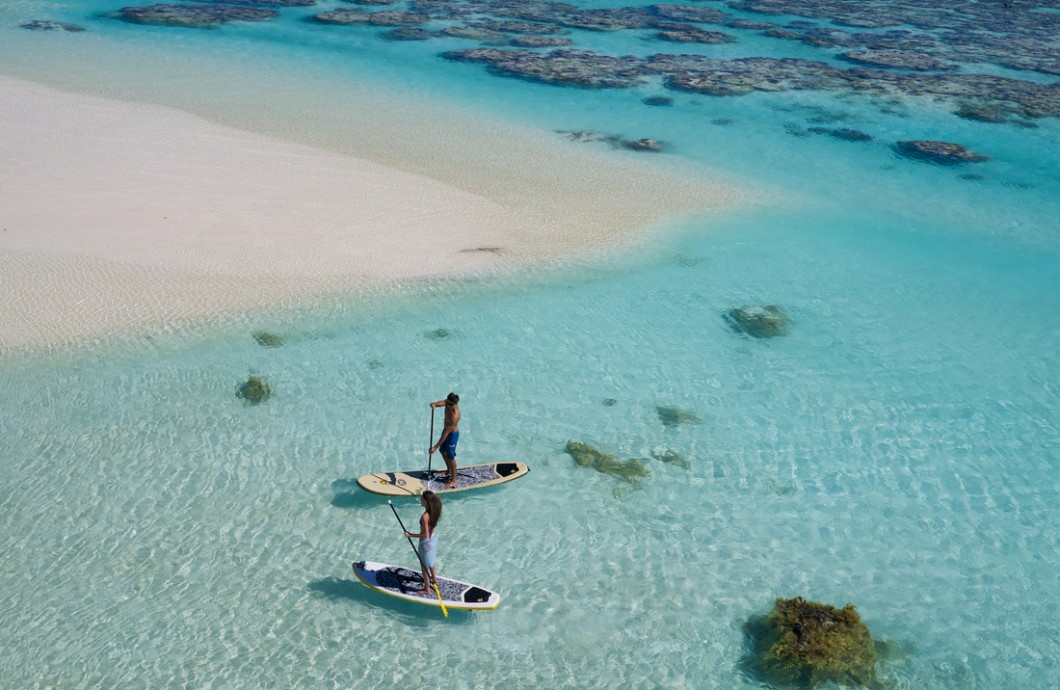 ---
Music, song and dance have always been an integral part of Polynesian culture for generations, and as soon as you land at The Brando, you are greeted with a warm Polynesian dance performed by a lady to the accompaniment of the ukelele. These traditions are still observed and enjoyed by natives of all ages even today, so much so that the Heiva I Tahiti festival is held in June and July each year to celebrate Polynesian life through music, dance, sports and the arts. At The Brando, learning the basics of Ori Tahiti (Tahitian dance) and the ukelele are fun ways to get familiar with Polynesian traditions.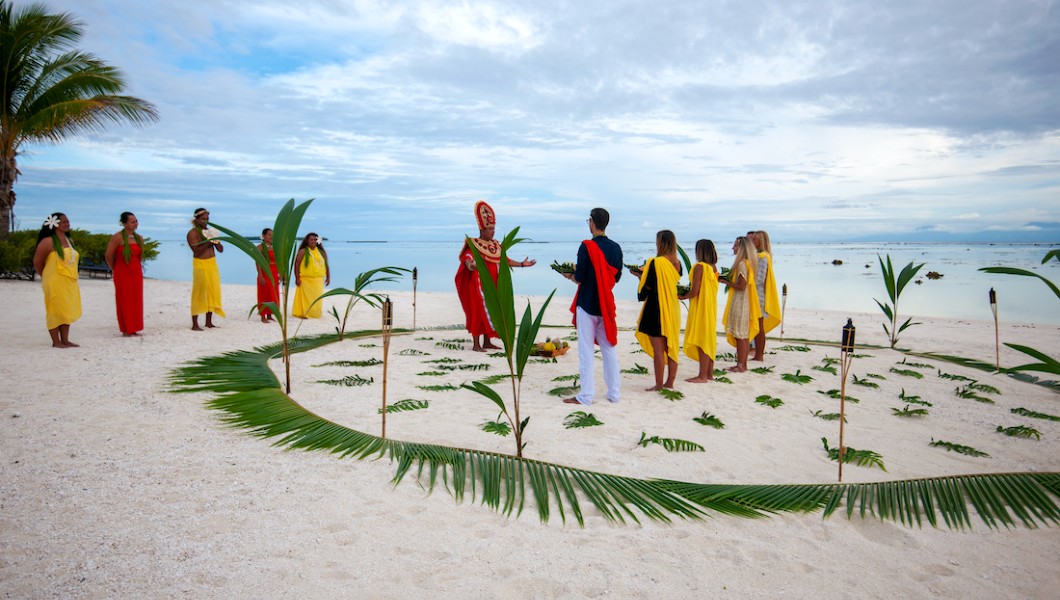 ---
The Brando is unlike any private island on this planet not just for its ethereal beauty, but for its impressive green credentials. In a sense, the resort and its staff serve as guardians of Tetiaroa, sharing a common goal with the Polynesian people to protect and preserve the habitat and ancient traditions. The Brando is indeed fortunate to attract patrons with a conscience and a heart for saving the planet. And when you're enjoying the comforts of your residence or villa, you can relax knowing you are taking part in this journey. In the words of Teihotu, son of the late Marlon Brando, 'Save Tetiaroa, save the planet".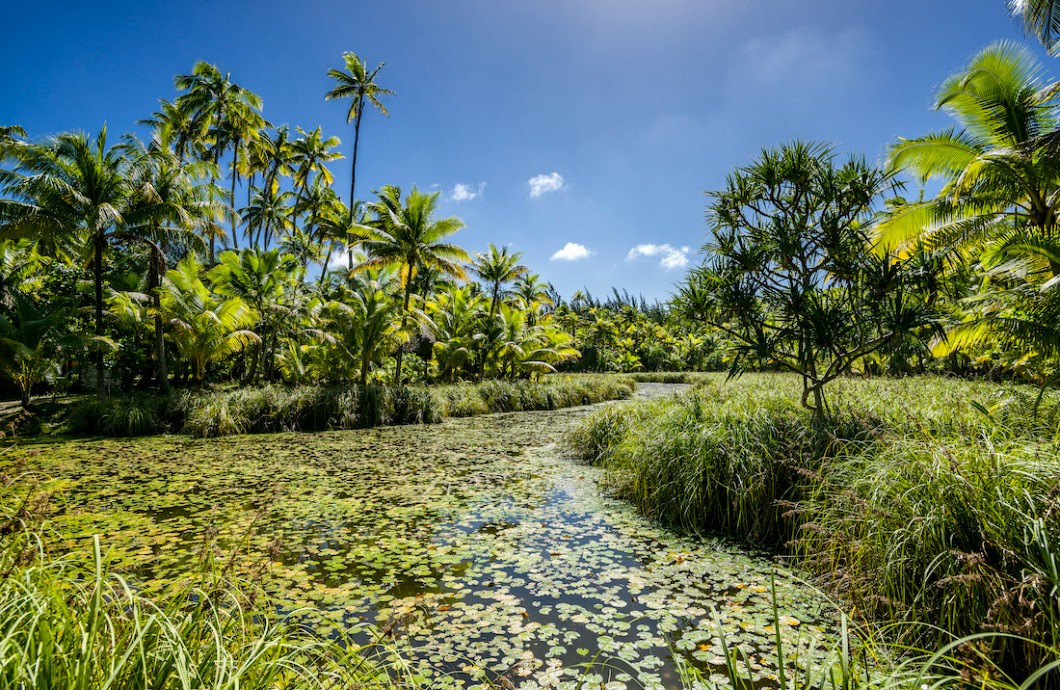 ---
The Brando has its own executive lounge and airstrip next door to the Fa'a International Airport in Papeete. From here, the resort's private plane transports guests to Tetiaroa, a 20-minute breathtaking journey introducing Tetiaroa's unparalleled beauty. The aerial view of the entire atoll is astounding – the start of a magical sojourn in paradise.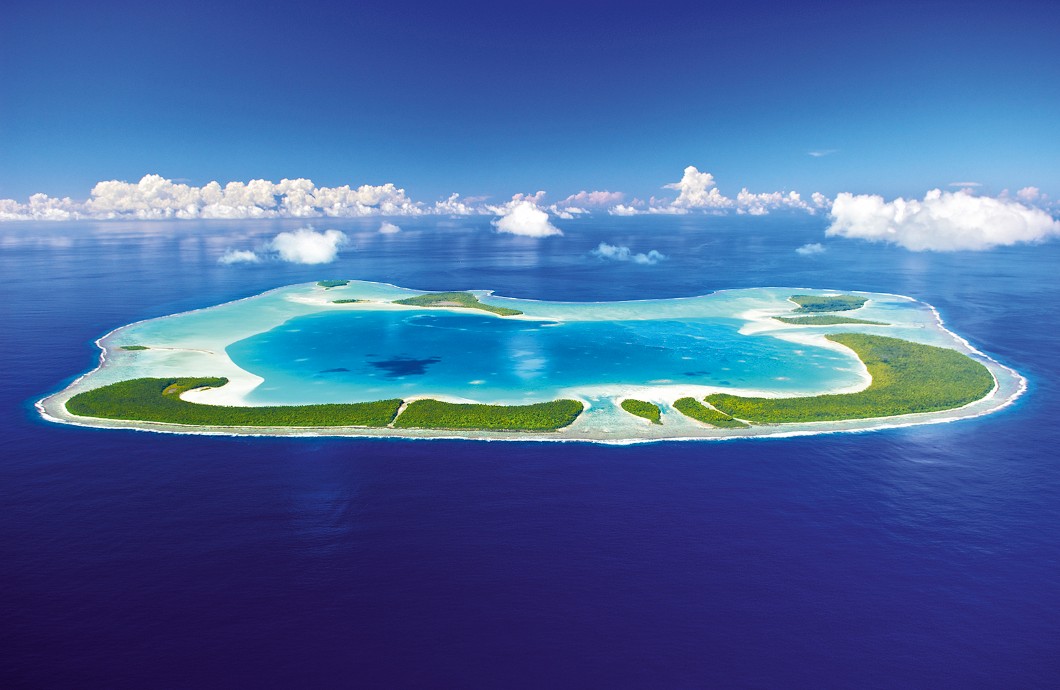 Stay:
WHAT: The Brando
WHERE: French Polynesia