Women balance baskets of fish on their heads alongside fruit-laden donkeys, as a lady leans precariously out of her window to hang a birdcage. This snapshot of life in 1950s Lisbon is immortalised in a magnificent tile panel, designed by Portuguese ceramicist and caricaturist Jorge Barradas. It's one of a museum-calibre-collection of over 1,000 pieces of mid-twentieth century Portuguese sculptures, paintings and tapestries that ornament Lisbon's Four Seasons Hotel Ritz.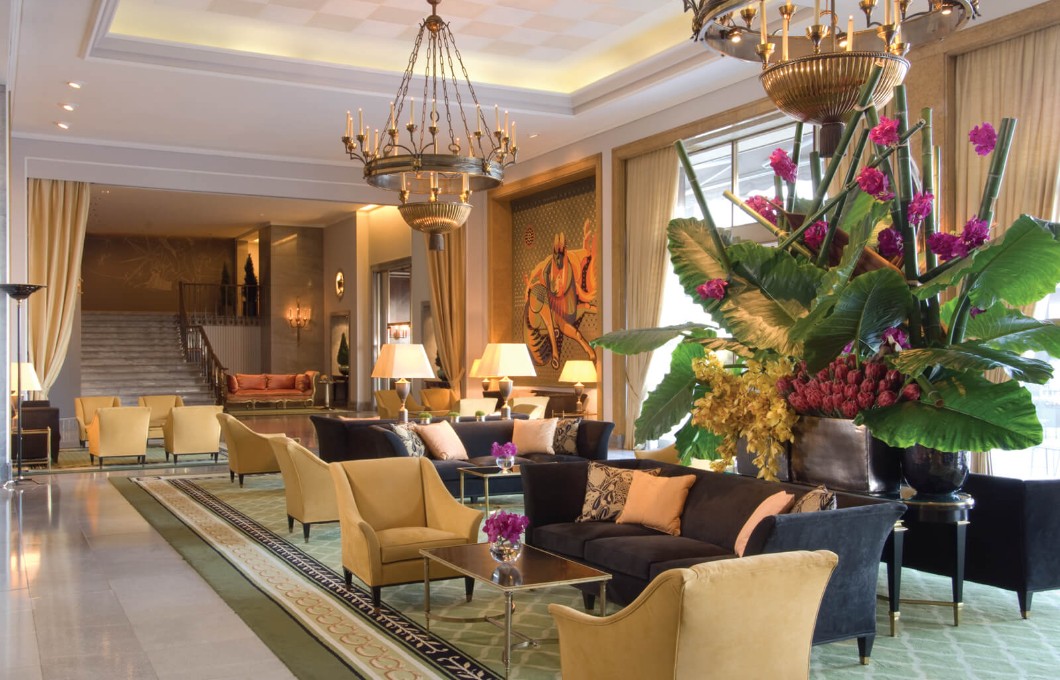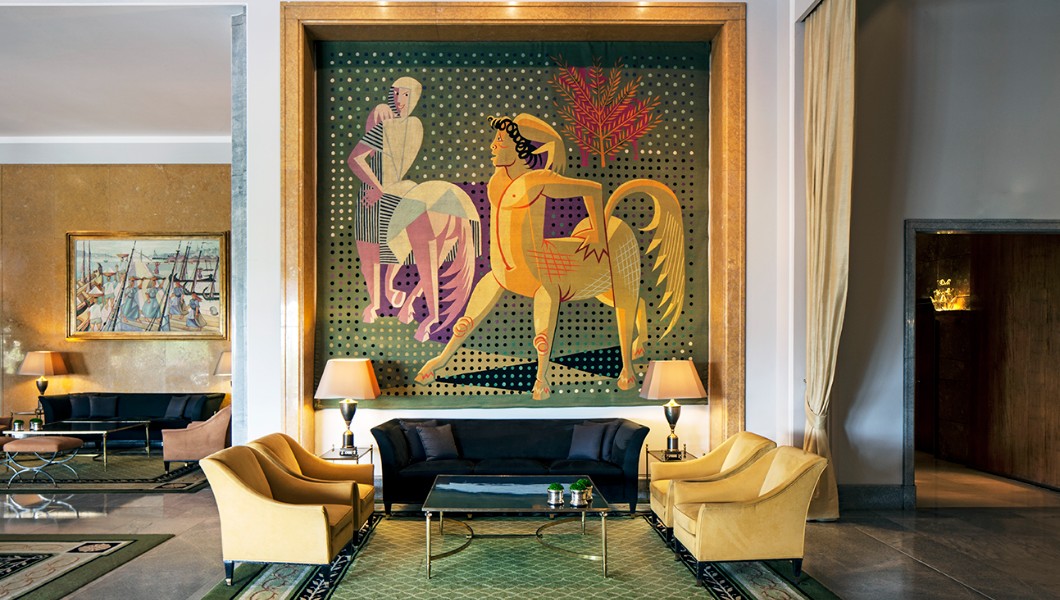 Opened in 1959 as the country's first luxury hotel, the iconic property continues to be a favourite hideout of celebrities, politicians and diplomats. And no wonder. Stepping into its chandelier-strung, marble-clad lobby feels like stepping back five centuries to Portugal's Golden Age, which became forever the benchmark of its culture.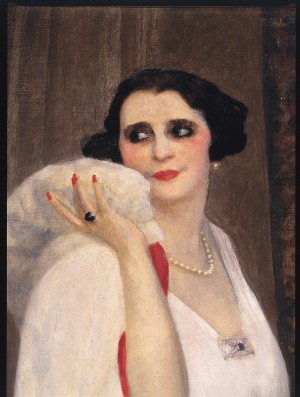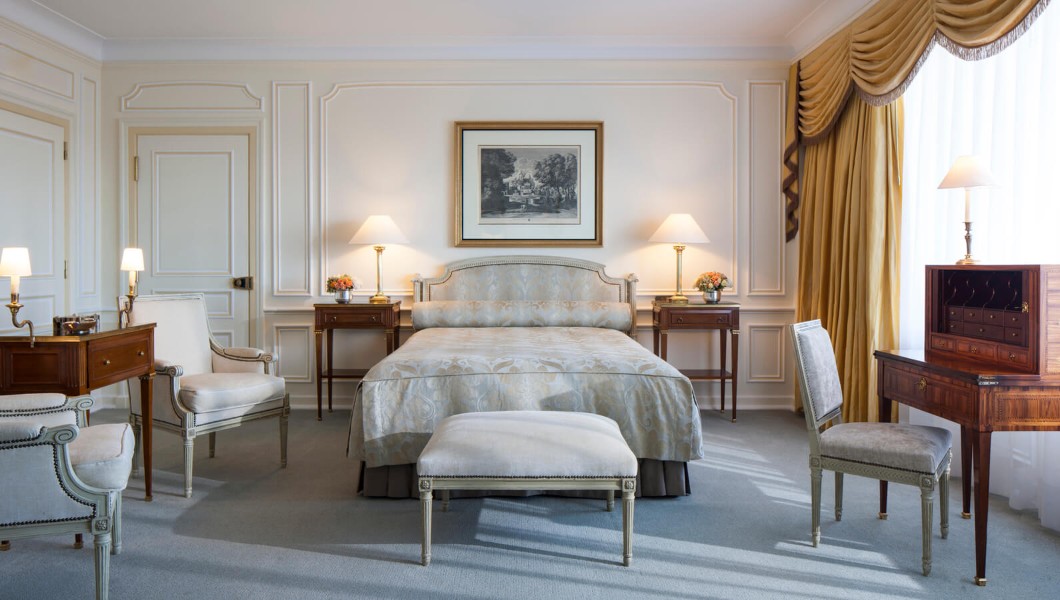 Resplendent in historic works by Portuguese heavyweights like Querubim Lapa and Almada Negreiros, there's one particular piece of lobby art that draws me in: Estrela Faria's ceramic of houses haphazardly clinging to the city's hills. Just like Rome, legend has it that Lisbon was born among seven hills, though in reality, it's eight!
"Everything on the colinas (hills) survived because Lisbon is built on massive bedrock, which works as a shock absorber," Bike my Side's Daniel Coelho tells me, referring to Lisbon's devastating 1755 earthquake. "One quarter of the city's population was lost. It even caused a wave in the River Thames!" he continues. Along with the capital's wonderfully nostalgic, clattering mustard-yellow number 28 tram, Coelho's vintage sidecar sightseeing tours are a novel way to conquer the city's unforgiving topography.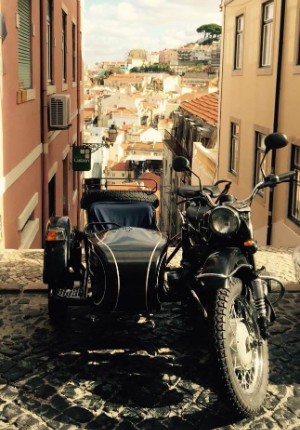 Wind in my hair, we take a short hop to our first sight: the sloping formal gardens of 64-acre Eduardo VII Park. On a clear day, you can see right across to The Tagus River's other bank, which empties into the Atlantic Ocean just beyond the Portuguese capital.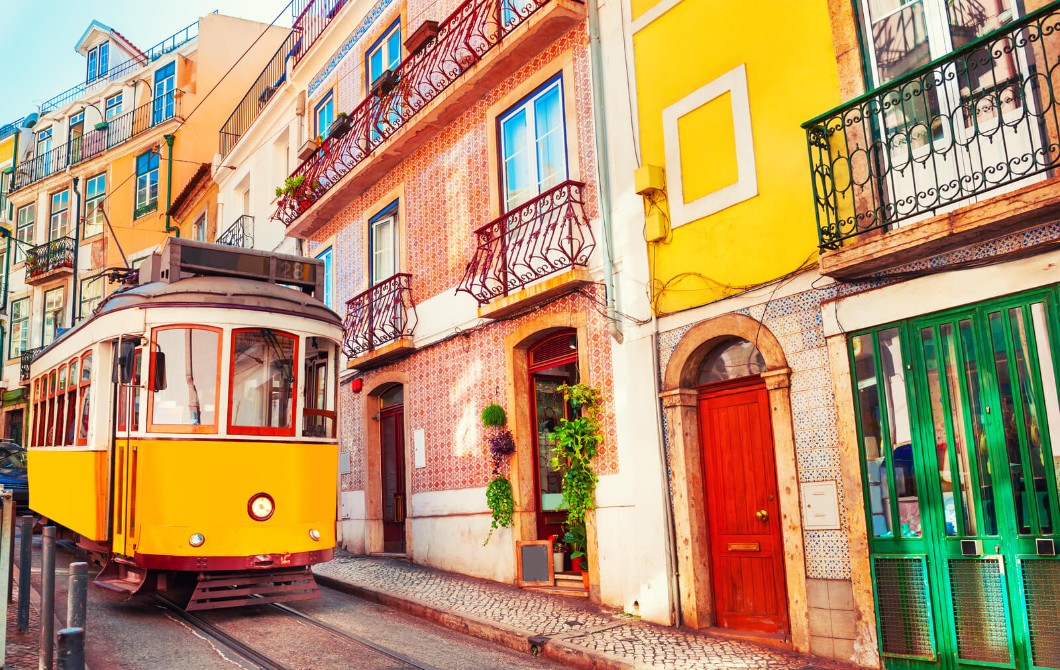 Next up is Carmo Square in Chiado (Lisbon's very own Montmartre), where a military coup known as The Carnation Revolution toppled the country's authoritarian government in 1974. Its troubled days long gone, this tranquil largo (square) is all tinkling water fountains where people sip ginja (Portugal's sweet cherry liqueur) under a purple canopy of jacaranda blossom, come May.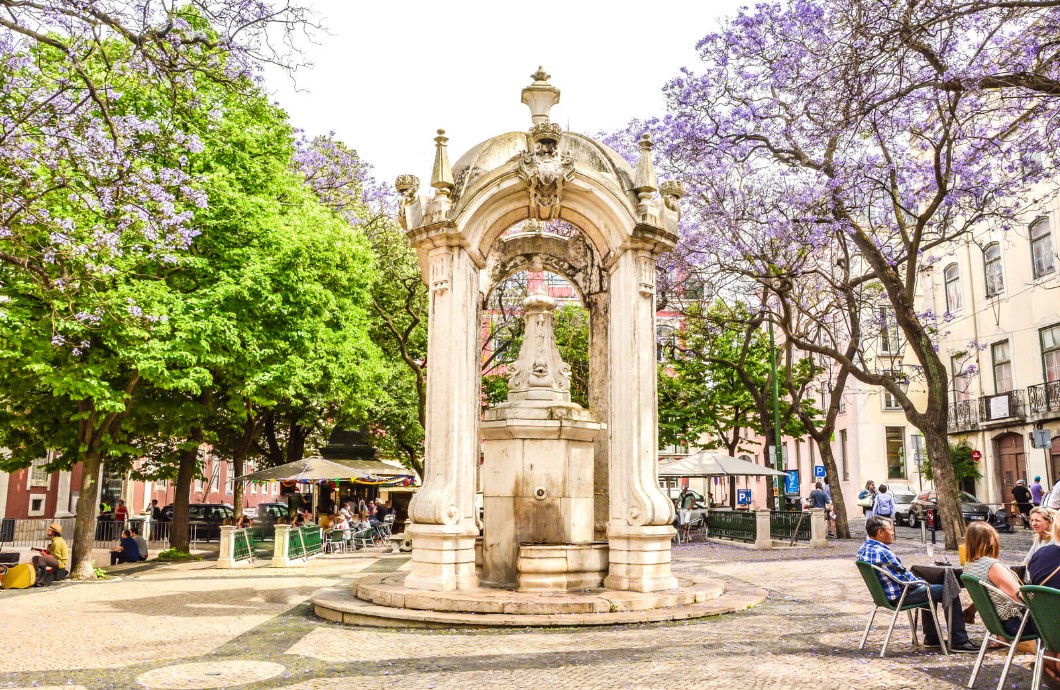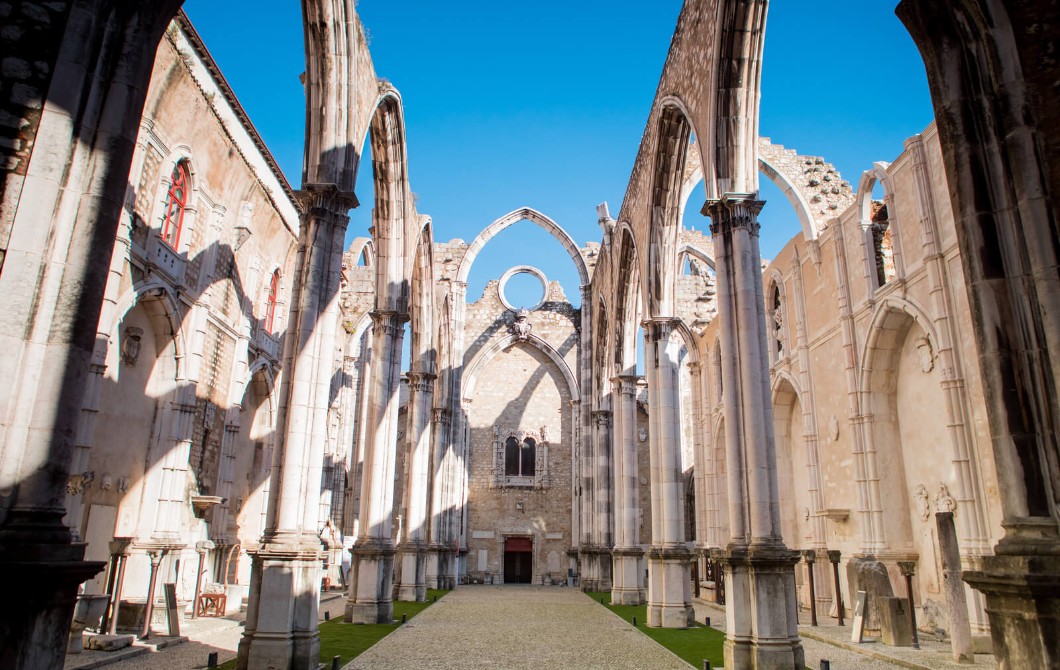 Neck craned, I marvel the gothic arches of its roofless medieval convent, which hosts open air concerts in the summer. Coelho points to a vertical crack above its south-facing door - yet another reminder of that fateful day in 1755. Mercifully, Lisbon's Moorish Quarter: Alfama (derived from the Arabic "al-hamma", which means "hot spring") was spared the seismic fallout. Back in my vintage ride, we weave through its crooked streets, before climbing up to the city's highest vantage point: It's here that Portugal's first king, Afonso Henriques, rallied his troops to conquer Lisbon in 1147.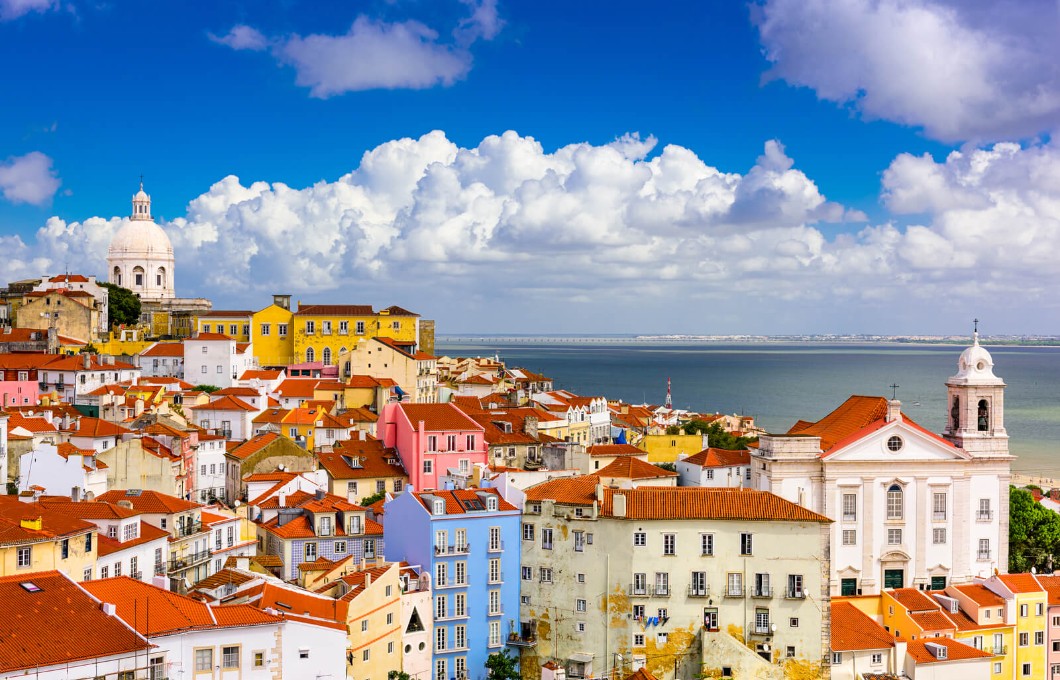 The capital splayed out before us, Coelho remarks, "It was the Marquis de Pombal (Portugal's Prime Minister from 1750-1777) who convinced lisboetas to live in the centre again," after the earthquake.
Integral to Lisbon's reconstruction was a tin-glazed tile known as azulejo, brought to Portuguese shores by Moorish invaders in the 15th century. Marquis de Pombal ordered the city's foremost ceramic manufacturer: Sant'Anna, to ramp up production of pombalinos (a more functional, geometric tile) to revitalise the city's stately homes, palaces and churches.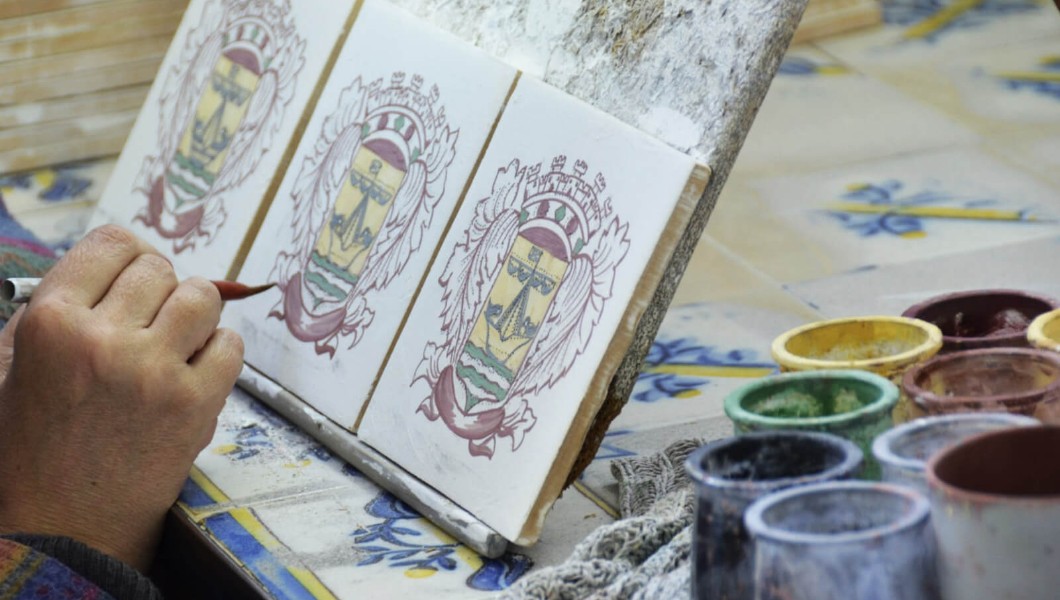 For an insight into what makes azulejos inseparable from Portugal's cultural identity, you can arrange for a private tour of family-owned Sant'Anna's atmospheric factory. I watch natural clay being hand-pressed into century-old-moulds, and baked tiles being clinked together for the perfect "chime": a quality control measure used since 1871. Whilst I'm not privy to Sant'Anna's "top secret glazing formula", I get to see its (now retired) 150-year-old-brick-oven and artisans sketching out commissioned reproductions of 18th century antique tiles.
Another Portuguese art form that owes its evolvement to Marquis de Pombal, is tapestry. Although the factory he founded is now shuttered, the street where Pombal was raised: Rua da Academia das Ciências, is home to some unique textiles. Hung on whitewashed walls of stable-turned-gallery Tapeçarias de Portalegre, is a collection of mural tapestries that I initially mistake for oils! Curator Maria Melo explains how they're crafted using an original stitch called the "Ponto de Portalegre" hailing from Portalegre: a tapestry town to rival Flanders, in Portugal's sun-baked Al Alentejo region.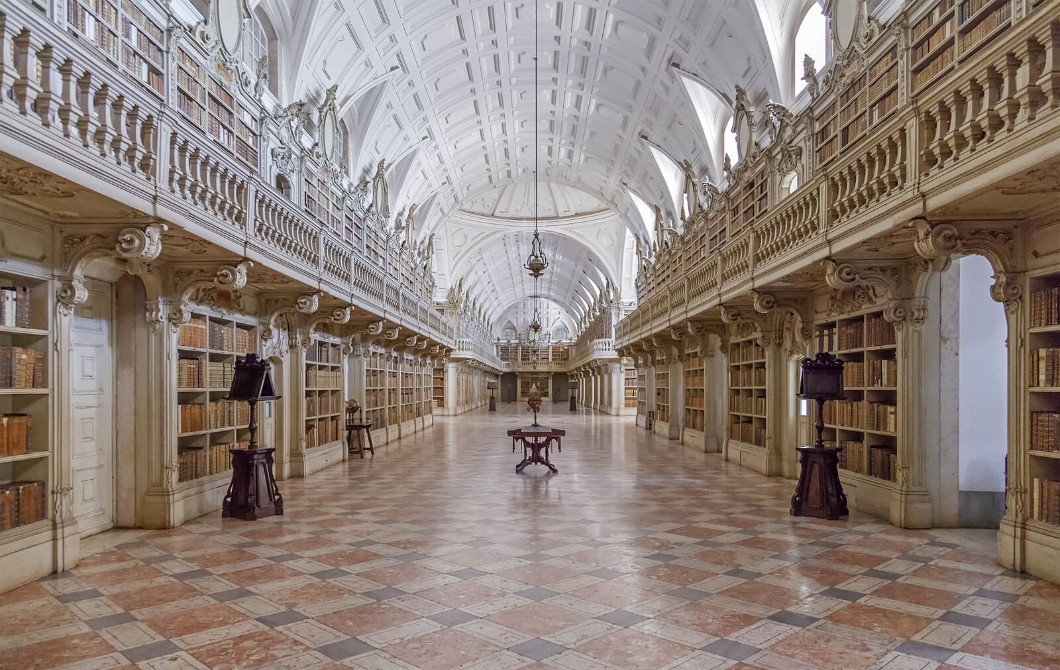 The pure woollen textiles also grace public buildings like Lisbon's Belém Presidential Palace and the city's National Library, as well as the Four Seasons Hotel Ritz. Taking pride of place in its lobby is novelist and artist Almada Negreiros' Centaur trilogy of Portalegre tapestries, inspired by Greek mythology. Meanwhile, on its mezzanine floor, Negreiros wife's own masterpiece: As Quatro Estações, feminises the four seasons of the year, in a fitting tribute to the property.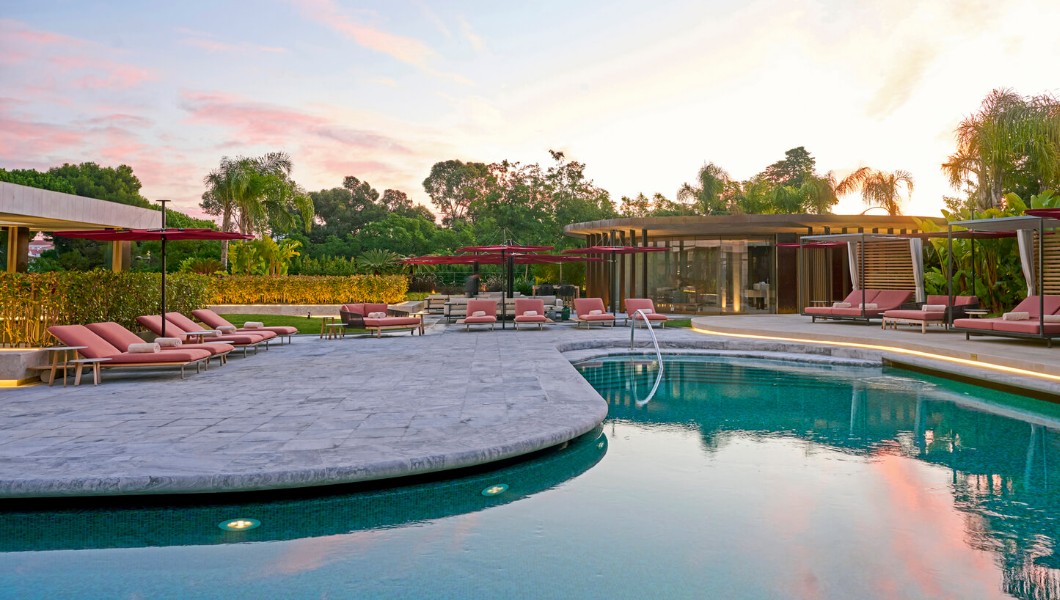 Stepping into one of the hotel's elevators, you could be forgiven for thinking the old-fashioned clock mounted above its doors is antique. In fact, it's a replica of the 50s original. It's a small, but nonetheless memorable detail in the hotel's €50 million reboot, that welcomed a new heated outdoor pool, al fresco terrace and redesigned suites.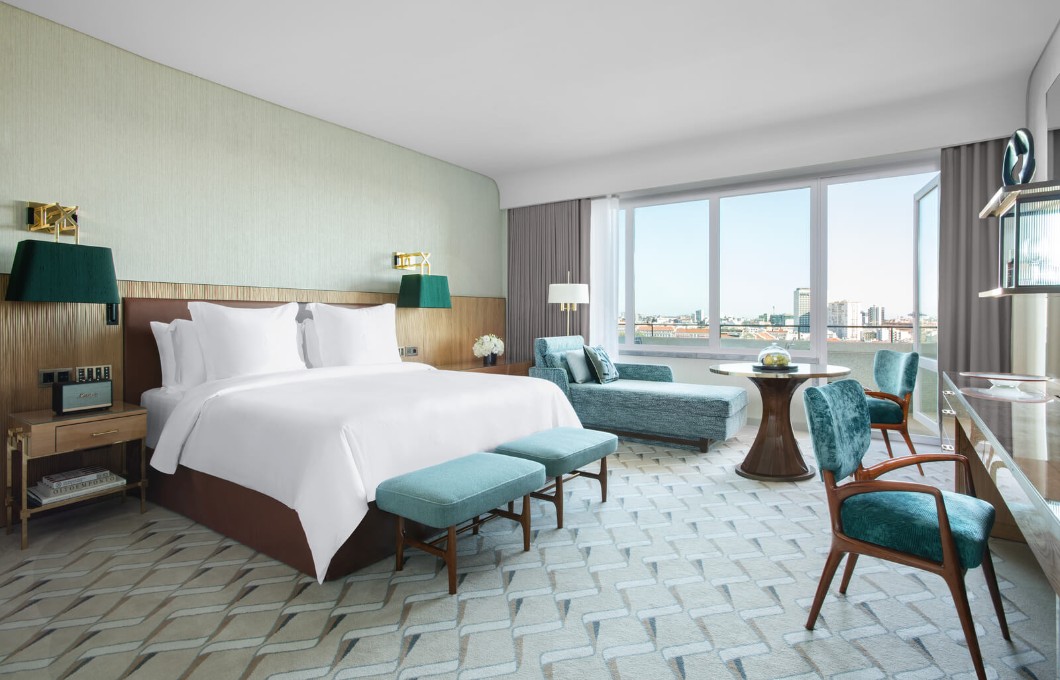 Categorised by three definitive styles: Art Deco, Louis XVI traditional and Mid-Century Modern, its 224 rooms and 38 luxury suites uphold the property's luxury credentials. My Premier Park View Room is a 1950s vision of teal velvet-cushioned armchairs, retro nightstand lamps and a bespoke wooden headboard, anchored by modern amenities like blackout curtains and a Nespresso machine. The stylish terrace, meanwhile, swoons over Eduardo VII Park and the hotel's manicured grounds. It's a view that can only be trumped by the property's rooftop 400-metre U-shaped running track, where I drink up the city's terracotta skyline, before heading ten floors down for pre-prandial cocktails in the lobby bar.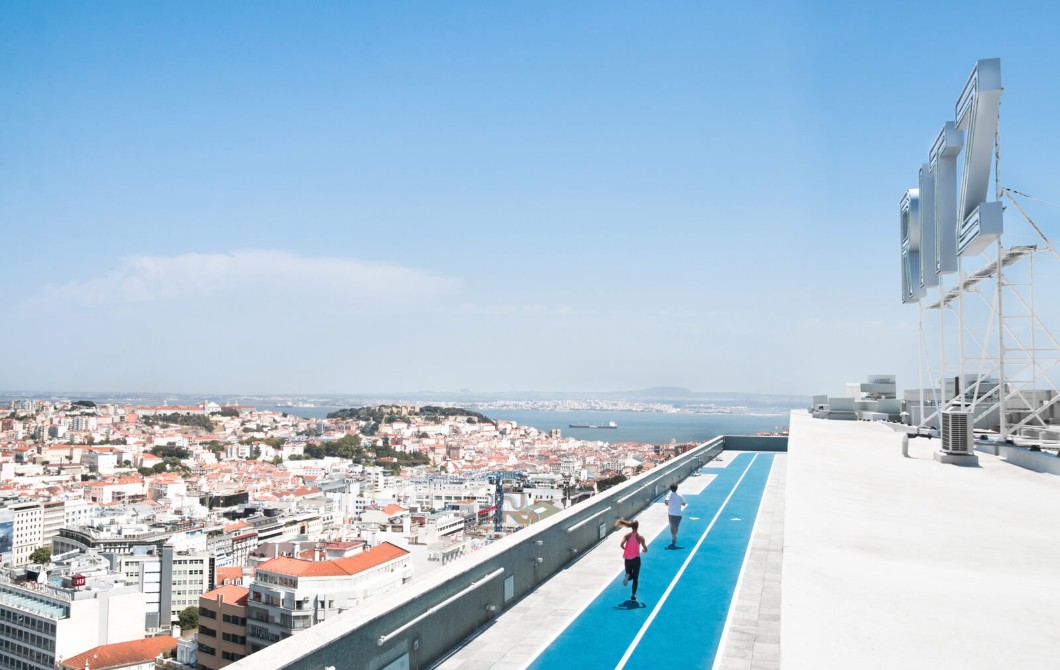 Also nestled on the hotel's ground floor (and vaunting a separate street entrance), is caramel-toned CURA, which earned itself a Michelin star before its first birthday. An intimate dining space of just 30 covers, the former meeting room has been reimagined with no-expense-spared materials like black Kenyan marble, Bahia blue granite and Madeira-sourced wood. I snag a table opposite its Exhibition Kitchen, where 30-year-old rock-n-roll-drummer-turned-chef Pedro Pena Bastos and his team curadoria (skilfully curate). Described as "a journey into the flavours of contemporary Portuguese cuisine," Bastos' three tasting menus champion locally sourced "hero" ingredients.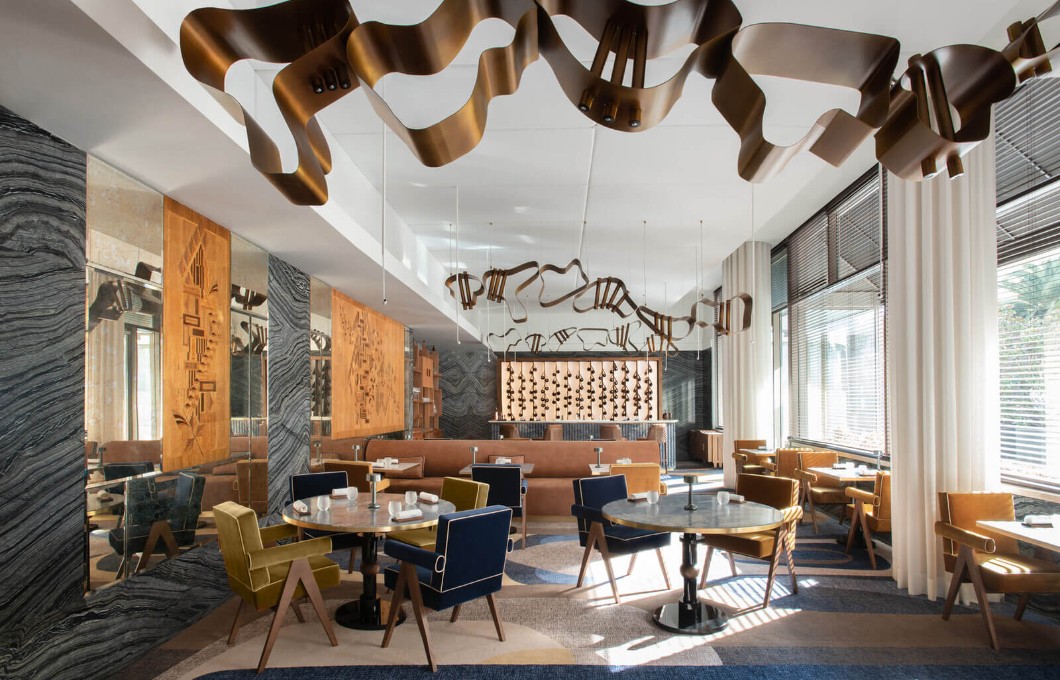 The evening begins with a carousel of tiny morsels unfurled on custom-made pottery, followed by an entire course dedicated to ancestral bread, served with olive oil from the chef's family estate. The plate-lickingly good dishes continue with freshly caught sea bass and Black Pork; an Iberian delicacy, that Bastos serves reddish-pink with cashew purée, bitter leaves and different renditions of turnip. As for the wine pairing, sommelier Gabriela Marques' selection of native pours range from an oak-aged fruity number from Alentejo, to a knockout Madeiran dessert wine with toffee-vanilla notes.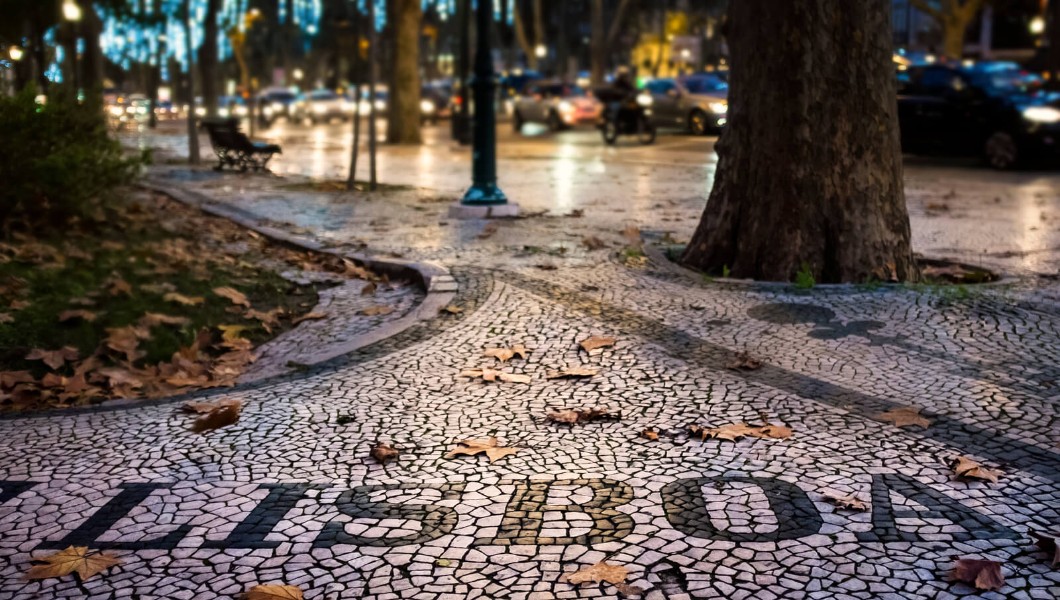 From one heart-of-the-city-location to another, the next morning I trade the Four Season Hotel Ritz's concrete Corbusier-influenced exterior, for a handsome 19th century townhouse. Lisbon's only Relais & Châteaux property, Valverde Hotel commands a coveted spot on the city's grandest boulevard: Avenida da Liberdade.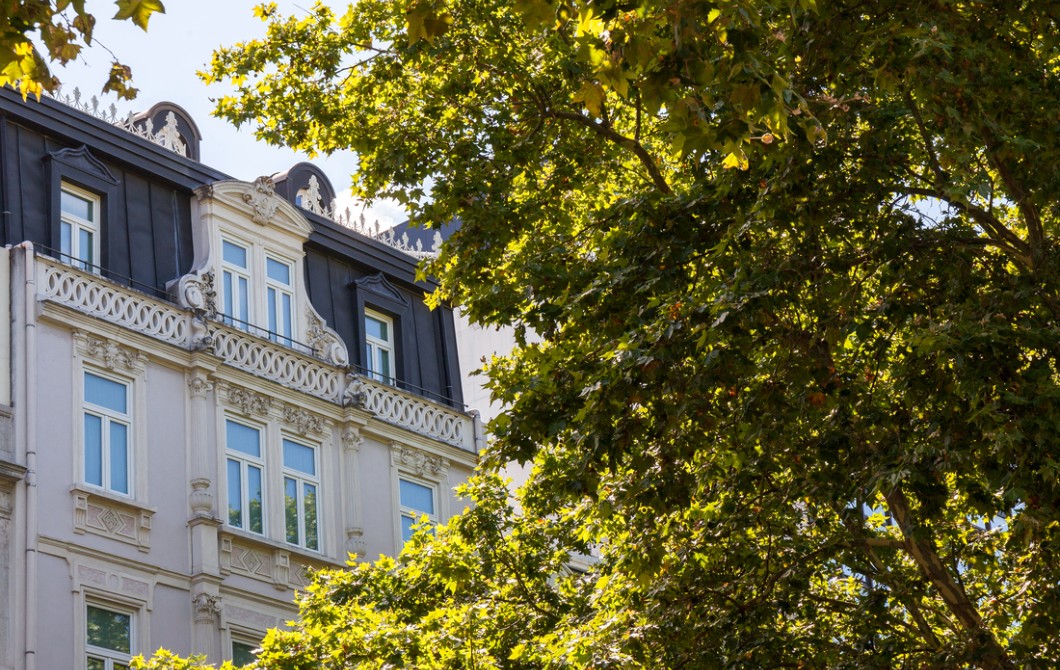 Before I've had a chance to admire its volute columns, I'm whisked upstairs to the hotel's light-flooded first floor Garden Room, endowed with coffee table tomes, sculptures and wall art.
This is just a taste of the hotel's eclectic interior, which blends veneered retro furniture and woven 30s geometric rugs, with sumptuous fabric wallpapers and Moorish floor tiles. Cosy book-filled nooks, paired with unstuffy but personalised service, all add to the private residence feel.
Valverde's three-year-long-renovation was overseen by Porto-based designers Bastir, who've artfully fused two buildings into one 48-room hotel. Black wood-paneled corridors tether the new wing of 26 courtyard-facing rooms and suites, with Valverde's historic wing, where no two rooms are alike. Refreshingly nonconformist – there's a black-tiled swimming pool suspended over the patio, a boulevard-facing meeting room fitted out with Brazilian rosewood and ruched blinds, and a flamboyantly-wallpapered private movie snug.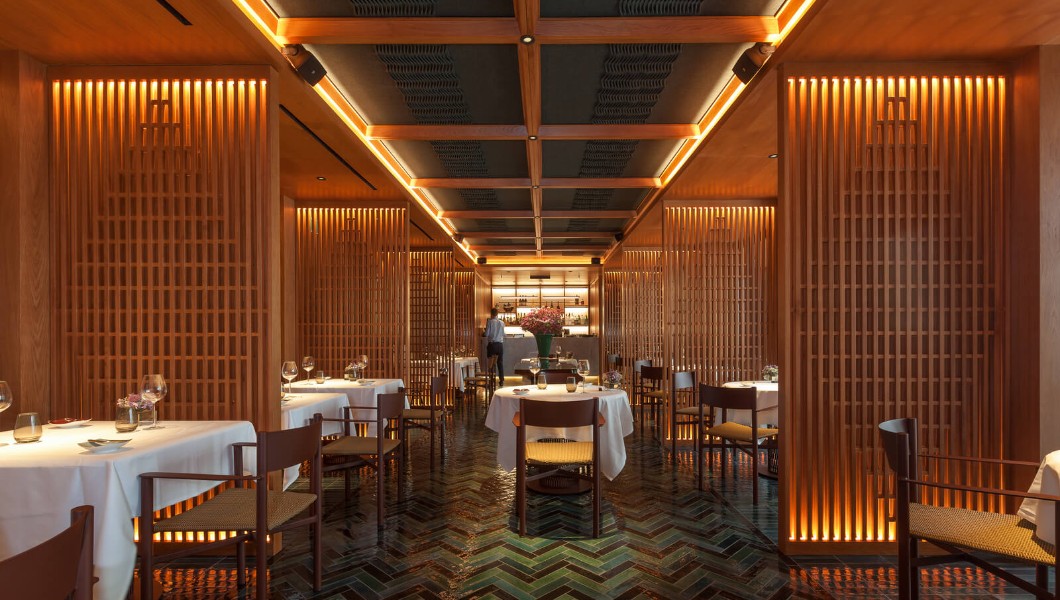 The hotel is also a repository of Portuguese porcelain, paintings and ceramics, "sourced in antique stores and auctions", receptionist Diogo says. The art is as multifarious as the decor. In Valverde's Garden Room, taboo-busting Paula Rego's contemporary figurative works hang alongside Portuguese Postwar artist Manuel Cargaleiro's uplifting prints.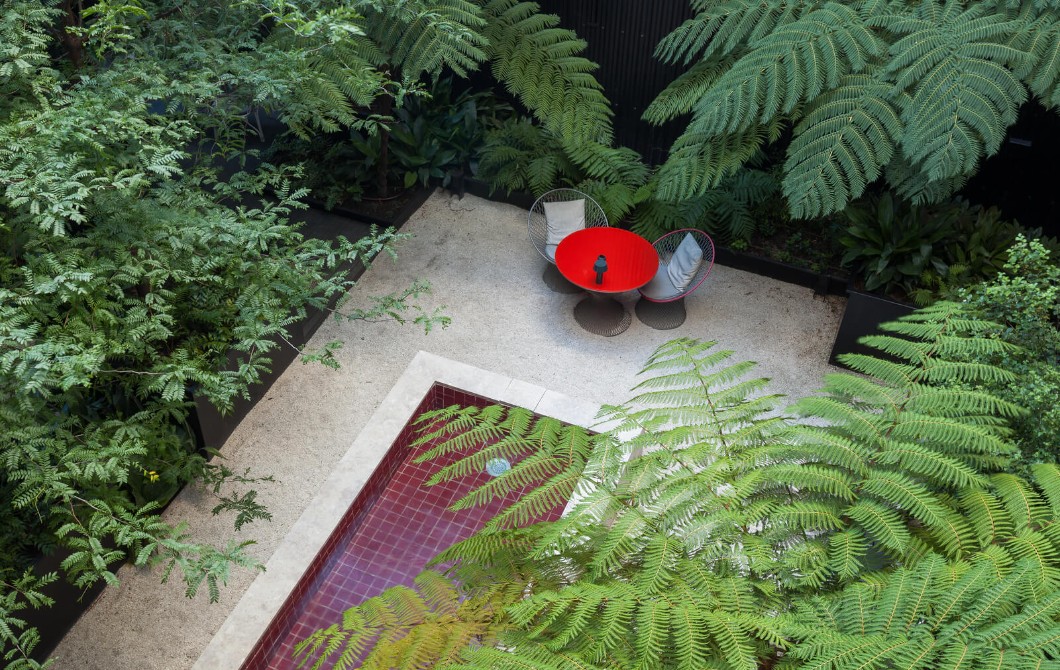 Continuing my artistic recce, I discover beautiful silkscreen prints scattered across the property by Lisbon-born, Tate-exhibited Maria Helena Vieira da Silva. And then there's the hotel's newest acquisition: a colossal canvas by José Pedro Croft, marking the restaurant's entrance. Croft's signature pared-down geometric paintings have crowned him a leading figure in Portugal's contemporary art scene. "It was so big, it had to be dropped in by crane!" Valverde remarks.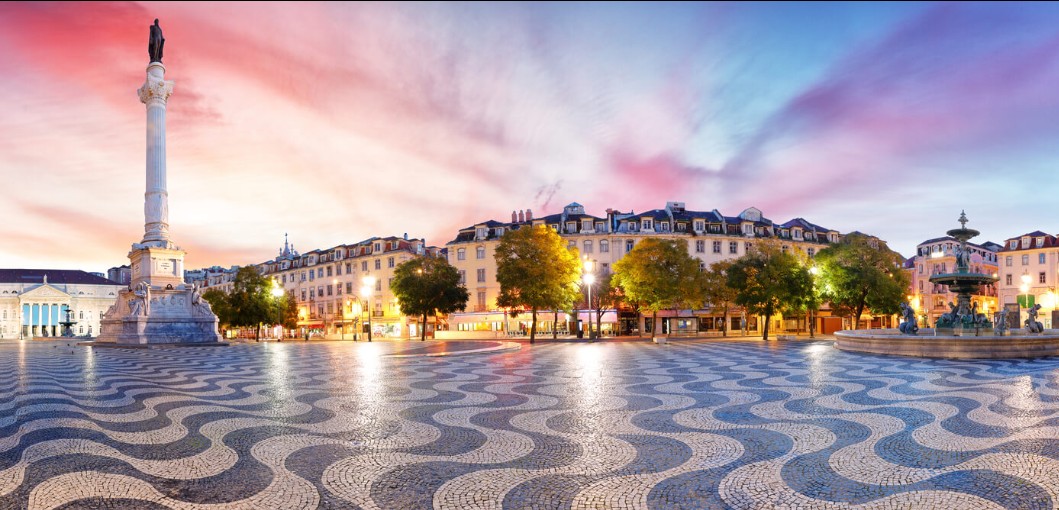 As well as having luxury shopping right on the doorstep, Valverde puts guests in striking distance of Rossio Station. Train or no train, its magnificent Neo-Manueline horseshoe-shaped doors warrant a visit.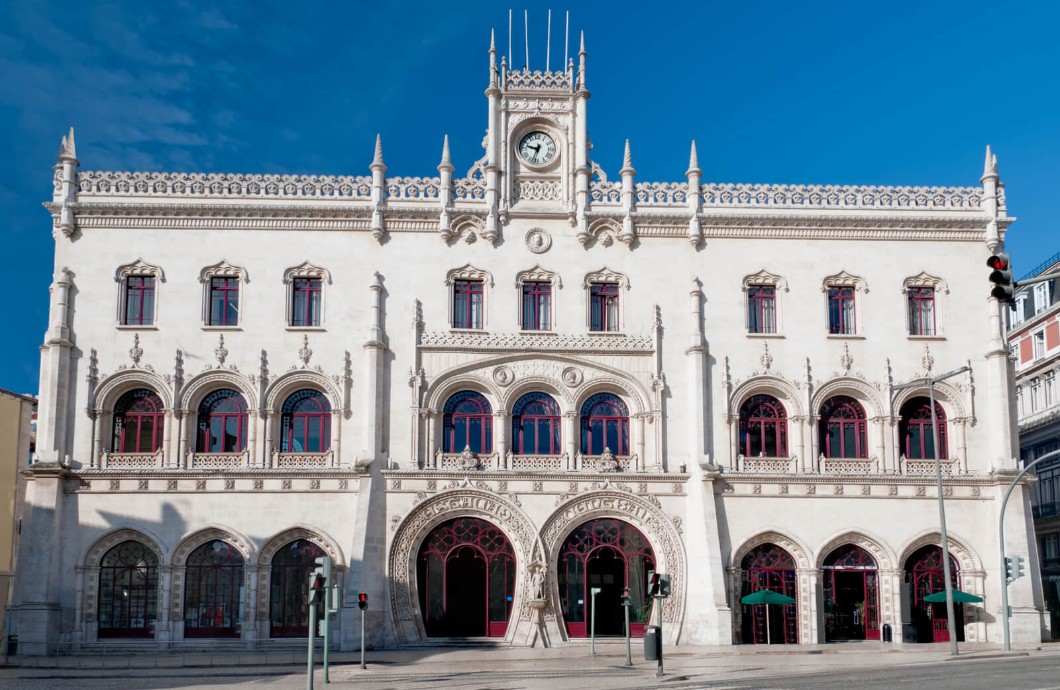 Also designed in the distinctive Manueline style (which merged maritime motifs with Gothic, Renaissance and Moorish influences), is the city's 16th century monastery: Jerónimos, located in riverside Belém. Built over the course of an entire century to showcase Portugal's newfound wealth in its Age of Discovery, this is also where explorers prayed before embarking on their intrepid voyages.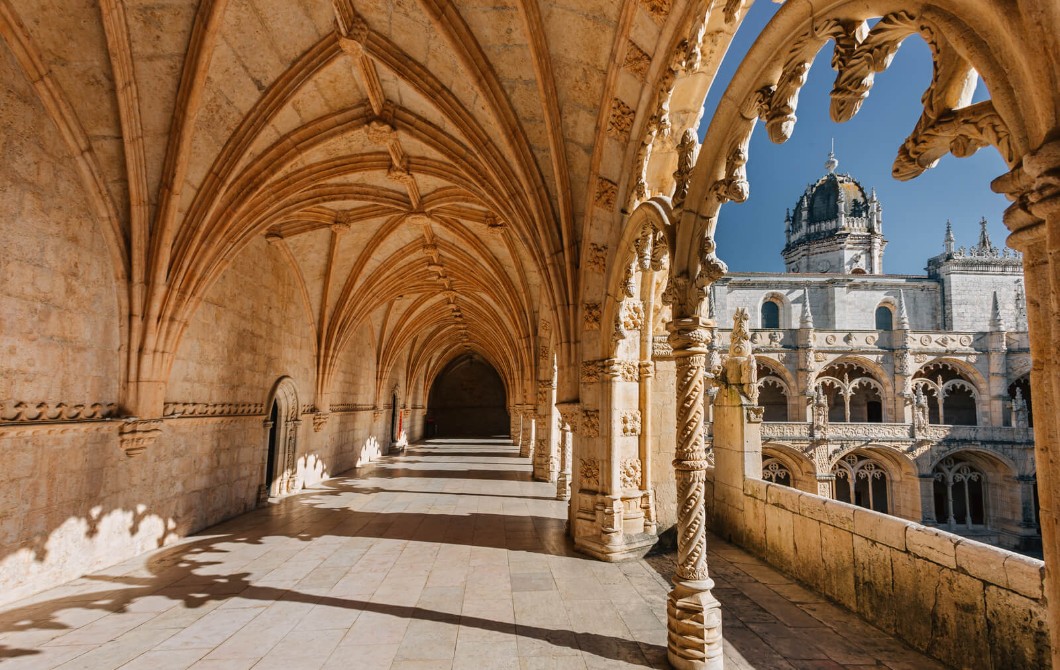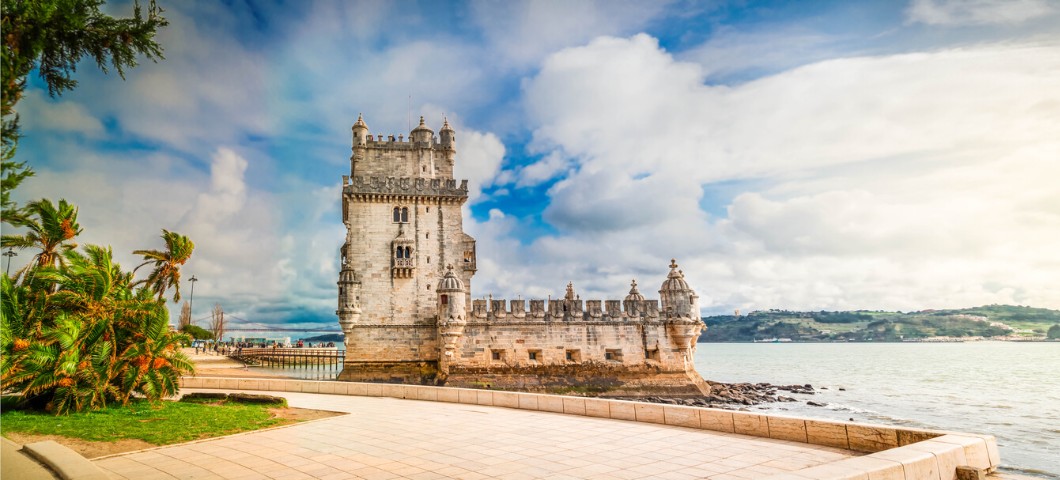 Jointly inscribed as a UNESCO heritage site with the monastery, is nearby Torre de Belém. The lighthouse-turned-defensive-fortress is where caravels (tri-masted sailing ships) set out across the sea. Fanned by the Atlantic breeze, I wander along the waterfront to marvel Lisbon's 56-metre-tall Discoveries Monument. Looking out from its prow-like-front is the great Henry the Navigator, who led Portugal's discovery expeditions into the New World. You can also admire this tribute to Portugal's maritime conquests from the rooftop terrace of Belém's Cultural Centre. Spread over 140,000 sqm, it boasts one of the worlds most acclaimed modern art collections in its Berardo Museum. I marvel César Baldaccini's giant gold thumb and Picasso's pocket-sized Tête de Femme, just several of the 1,000 works belonging to billionaire philanthropist José Manuel Rodrigues Berardo.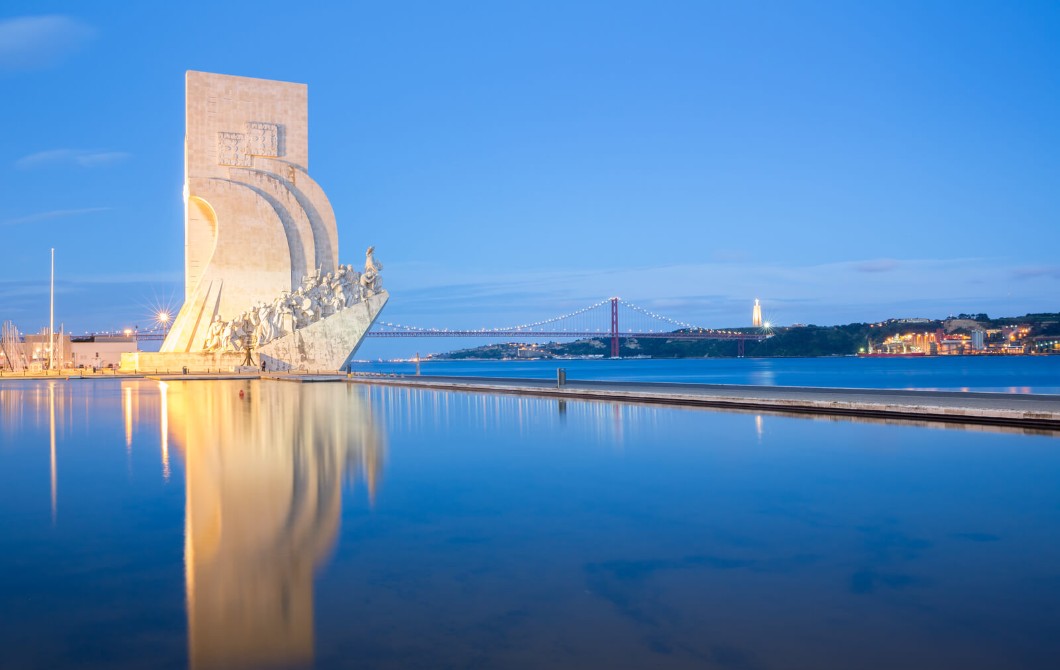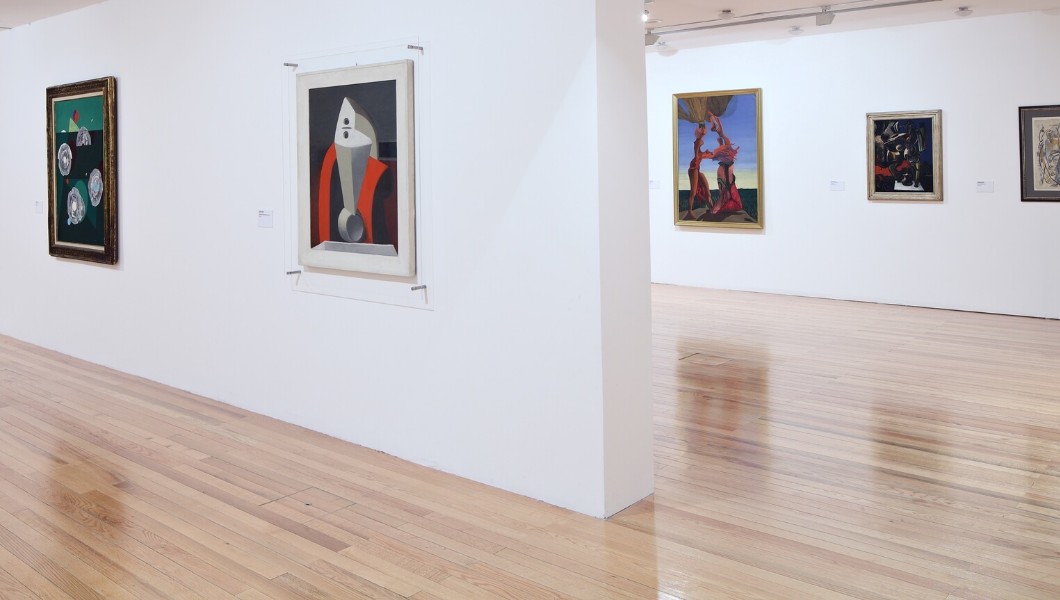 The entire edifice is anchored by a cubic masonry of rosy Portuguese limestone known as lioz, that also landscapes Valverde's enclosed courtyard; a rare leafy refuge in Lisbon's centre. Its zen-like vibe overflows into Sítio Valverde: the hotel's glossy green-tiled restaurant. Here, floor-to-ceiling timber slatting between tables gives diners optimum privacy.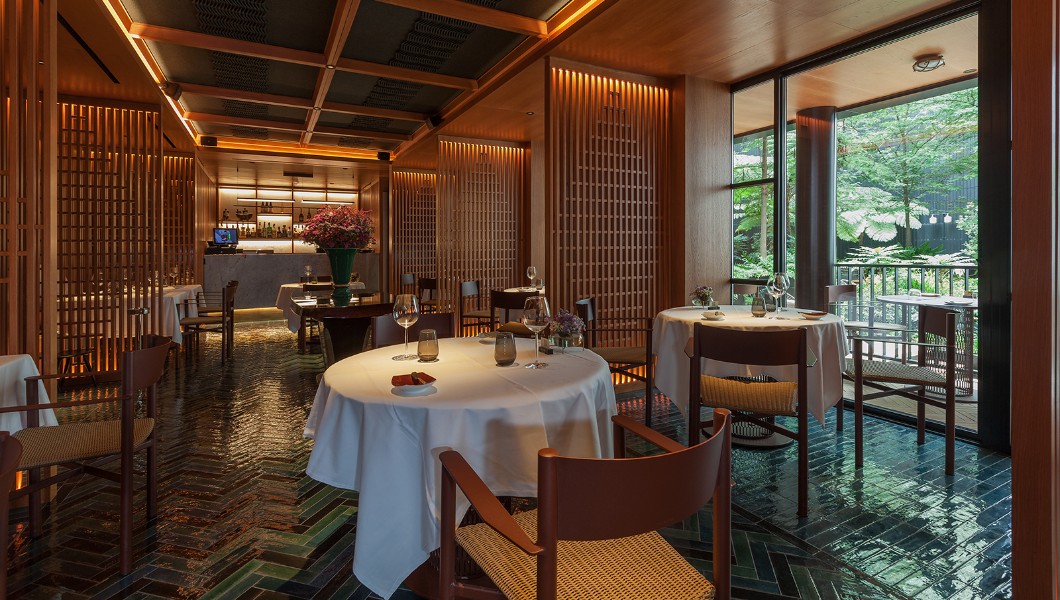 For my last supper, I tuck into white asparagus soup with black truffle and slow cooked egg, followed by six-hour-cooked pork belly drizzled in The Douro Valley's sweet fortified wine. The seasonally led menu centres on Portuguese cooking with a Cape Verdean twist, a reference to Chef Carla Sousa's Atlantic island roots.
Twice weekly, the restaurant is filled with fado: Portugal's heartfelt national song. It's enhanced by the room's unique acoustics, which have been masterfully worked into its design. Decorating the ceiling is a black felted wavy motif crafted from burel sheep wool, that's hand woven in Portugal's Serra da Estrela Mountains.
Valverde, much like the enchanting city it calls home, is full of surprises…
DESTINATION:
WHAT: Four Seasons Hotel Ritz
WHERE: Lisbon, Portugal