Azerbaijan's history of carpet-making weaves a rich story that begins along the old Silk Road, where the colourful textiles were traded by merchants. Considered 'cultural ambassadors of Azerbaijan', the country's carpets date back to the Mid-Ages, and can be found in homes, museums and private collections all around the world. Azerbaijan is also home to seven regional carpet-making schools, each distinguished by their own unique combination of patterns, colours and motifs. In fact, so important is this ancient art of carpet weaving, it was inscribed on UNESCO's Representative List of the Intangible Cultural Heritage of Humanity in 2010.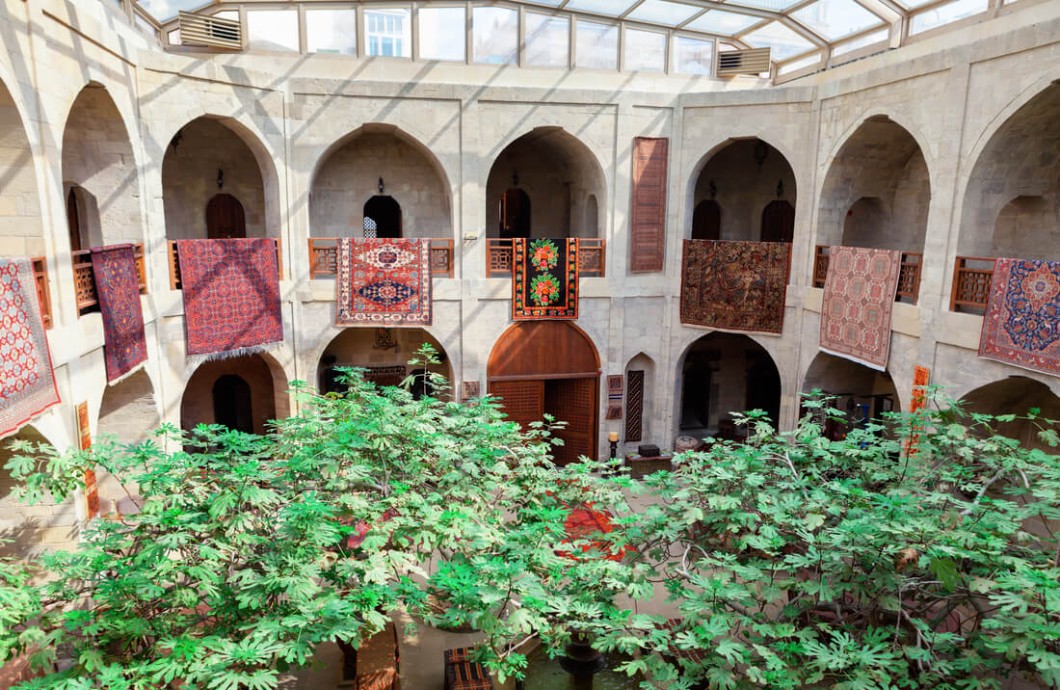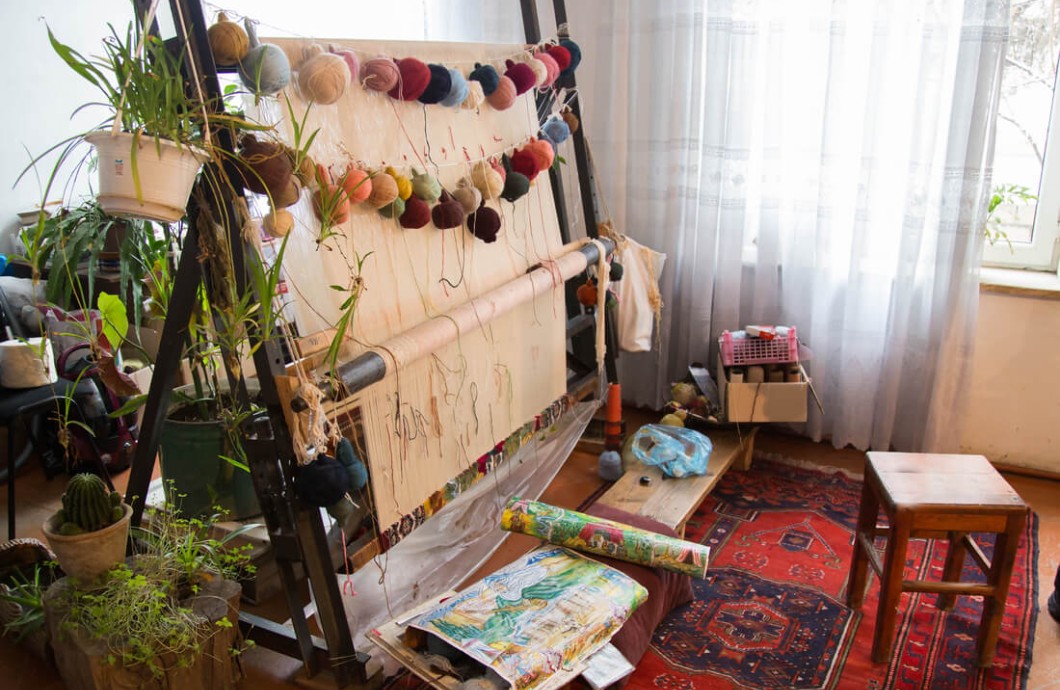 Each Azerbaijani carpet is considered a manuscript – a book that tells its own unique story through different symbols and patterns, some dedicated to a particular generation, others to a certain region. Each of Azerbaijan's 10 regions has its own indigenous weaving technique and design elements, one of the most beloved being the buta, which depicts fire in over 90 different variations, or the peacock, itself representative of fire. To delve deeper into this compelling world of textiles and talent, visit the state-of-the-art Azerbaijani National Carpet Museum in Baku.
A visually striking building, designed by Austrian architect Franz Janz to emulate a rolled-up rug, it houses the world's largest collection of Azerbaijani carpets, with over 6,000 individual pieces. You'll learn more about the different designs created by the seven schools, and learn the meaning behind the multitude of designs, which reflect local culture, nature and belief. There are also live demonstrations, so you can witness the intricacy of how Azerbaijani carpets are made, learn more about the legendary Azerbaijani carpet designer Latif Karimov, and pick up a piece of history to take home from the gift shop. So make Azerbaijan your next winter destination for a cultural escape where the past meets the present.