There is so much to discover in our beautiful planet, which we all know needs protecting now, more than ever. But it's not until we come face-to-face with its raw, natural beauty that we begin to comprehend earth's fragility. And if there is one place that puts everything into breath-taking perspective, it is Utah's geological gems sculpted by forces of nature over 65 million years.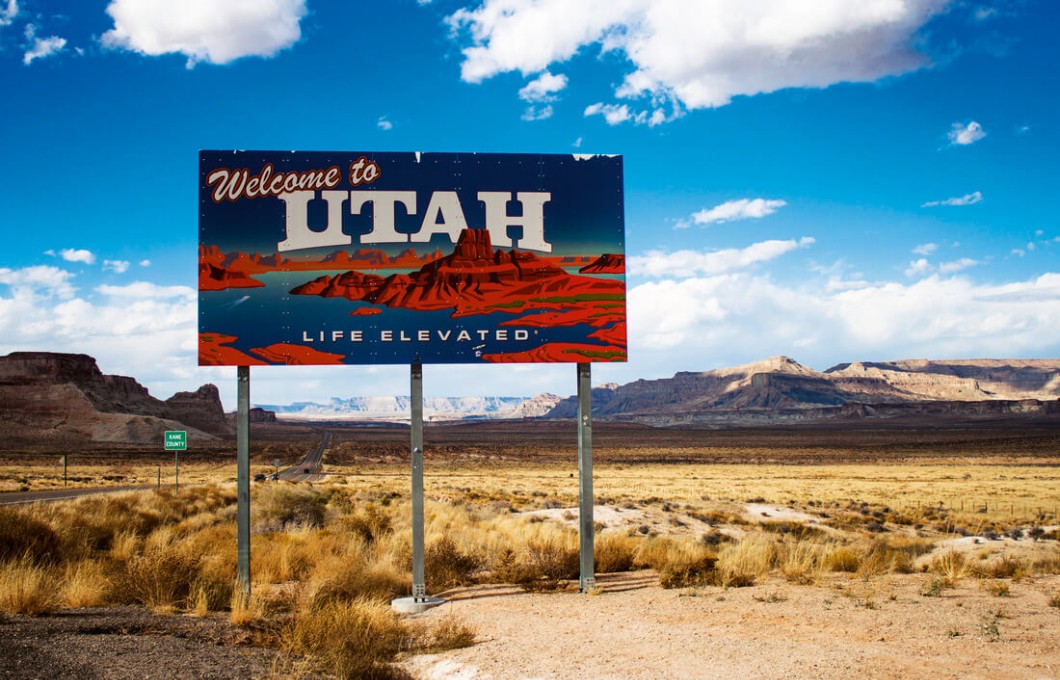 The sheer magnitude of these imposing rock formations is astounding, almost otherworldly. Southern Utah is populated with buttressed cliffs, buttes, deep slot canyons, arches, delicately balance pinnacles, washes and colourful slickrocks. Dinosaurs once roamed here, and Native Americans made it their home. We recognise a few of these iconic monuments today as Zion National Park, Bryce Canyon and Canyonlands National Park, which in geological terms are part of a much bigger realm called the Grand Staircase.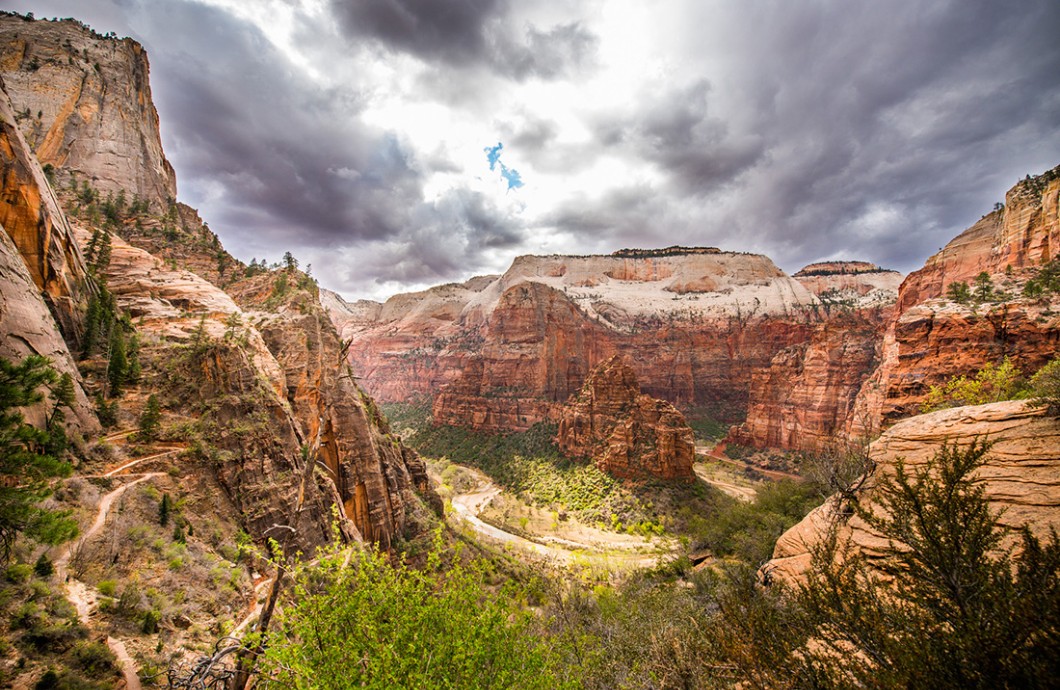 The Grand Staircase is a 1.9-million-acre expanse of land formed by the erosion of multi-coloured sedimentary rock layers over a period of 200 million years. Imagine the Grand Staircase as a series of giant steps cascading 100 miles from north to south. The top of the stairs is Paunsaugunt Plateau, from where the pink cliffs of Bryce Canyon descend. In descending order are the Grey Cliffs, White Cliffs, Vermilion Cliffs and Chocolate Cliffs, then rising at the Kaibab Plateau before plunging deep into the Grand Canyon in northern Arizona
---
Swap the slot machines of Vegas for the slot canyons of Zion National Park in Utah's south-western border (stay at Zion Mountain Ranch). A deep gorge carved by the Virgin River's North Fork, the park transports you to another world dominated by mighty pink and red sandstone cliffs, some soaring 3,800 feet. Reminiscent of grand cathedrals, they imbibe a sacred aura to this place.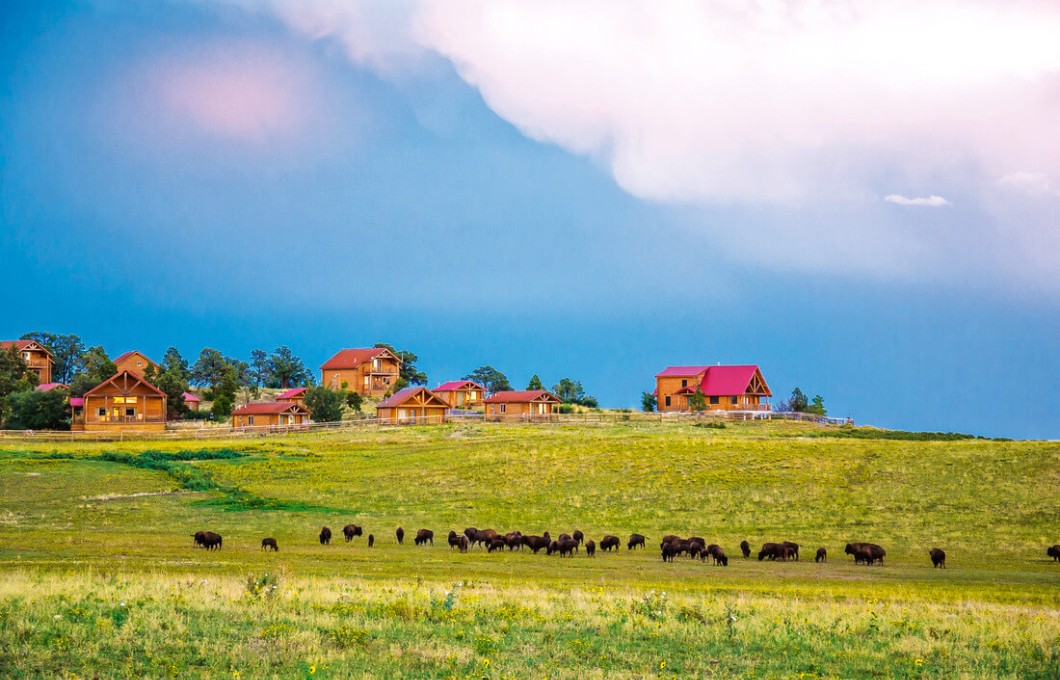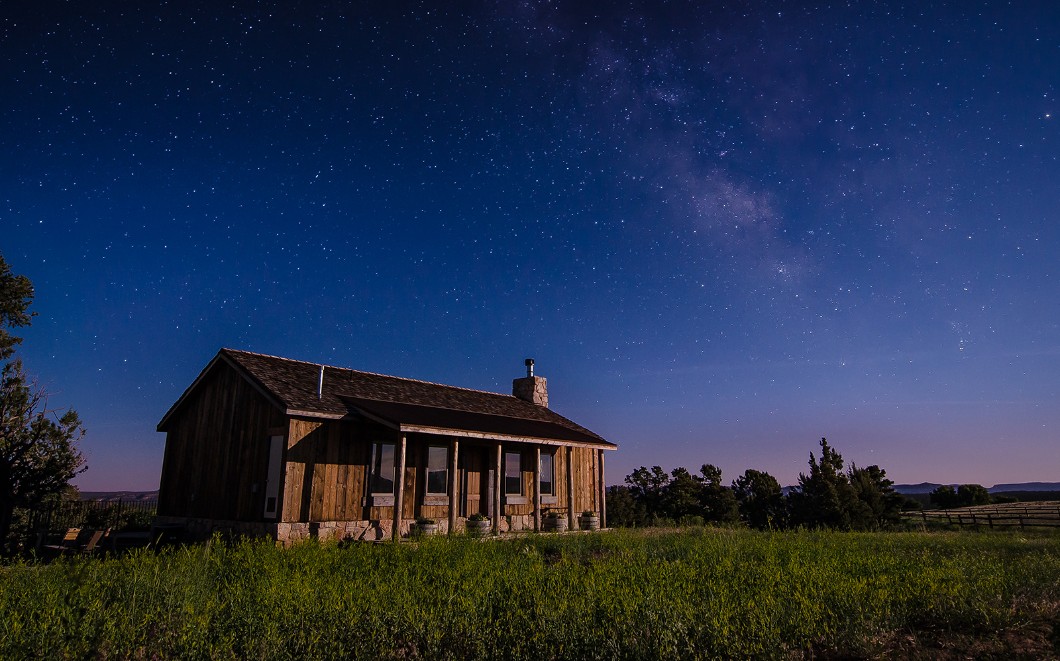 Embark on a magical mystery tour while cruising from west to east along the chocolate-coloured Highway 9 as it snakes its way through towering mesas and buttes. Switchbacks ascending 1,000 feet reveal surprises at every turn, with viewing points providing a bird's eye view of vertiginous vistas. When the road reaches the summit, traffic slows down as vehicles wait to drive through the Zion-Mount Carmel tunnel, a 1.1 mile single-lane passage lit only by slithers of light squeezing through six narrow windows carved out of rugged cliff walls.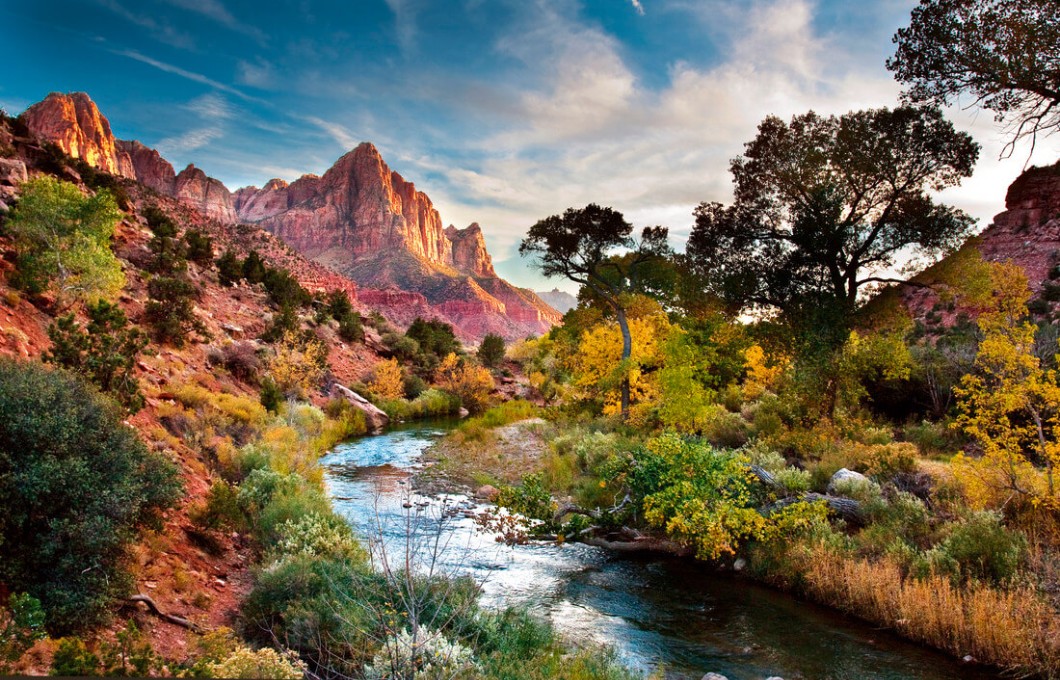 Get more intimate with the canyons along the Zion Canyon Scenic Drive, which runs parallel to Angel River. Along this route are cliffs with interesting names: Weeping Rock, Court of the Patriarchs and Angel's Landing, a 1,488-foot cliff popular for rappelling and downclimbing. Beyond this point, the canyon narrows, then widens at the Temple of Sinawava, where some lucky souls may come across the rare waterfall resulting from passing rainstorms days before. This is where the road ends, and the Riverside Walk begins.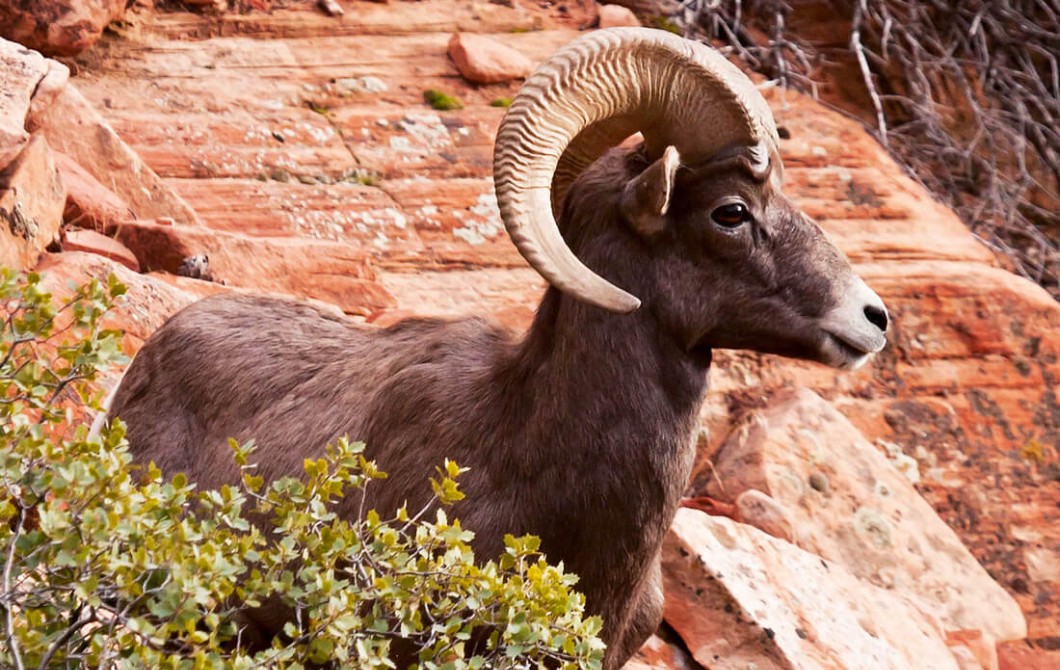 Those not keen on heights have access to tranquil riverside trails, or some may prefer to just chill out on a rock to soak up the positive energy of their surroundings. Wandering around slickrocks is a great way to get acquainted with Zion's diverse range of flora and fauna. Encounters with a herd of Desert Bighorn Sheep grazing around Zion's east side is not unusual, while mountain lions are, fortunately, rarely seen around the park.
---
The moment you lay your eyes on the hoodoos of Bryce Canyon, you fall under their mysterious spell. Hoodoos are vertical sandstone rock formations sculpted by Mother Nature over millions of years. Hoodoos of varying shapes are found in many parts of the world, but the largest concentration of these peculiar pinnacles are unique to Bryce. The canyon nestles on the top of the Grand Staircase, where the pink cliffs of the Paunsaugunt Plateau eroded 10 to 15 million years ago to form an amphitheatre of delicate pink spires.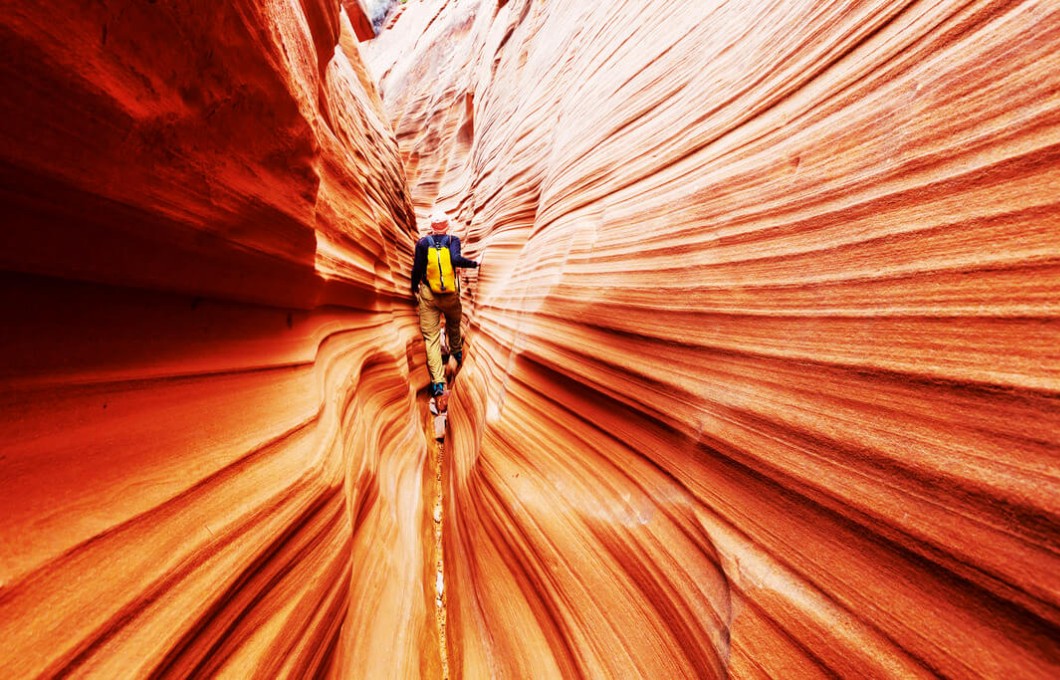 Mother Nature's architectural masterpiece is reminiscent of Gaudí's La Sagrada Familia, Angkor Wat or the stupas of Borobodur. These majestic pillars formed by the geological activity and the elements will continue to erode with time. There are several scenic hiking trails traversing the hoodoos, ranging from moderate to challenging. The Rim Trail is an easy one-mile route around the Bryce amphitheatre.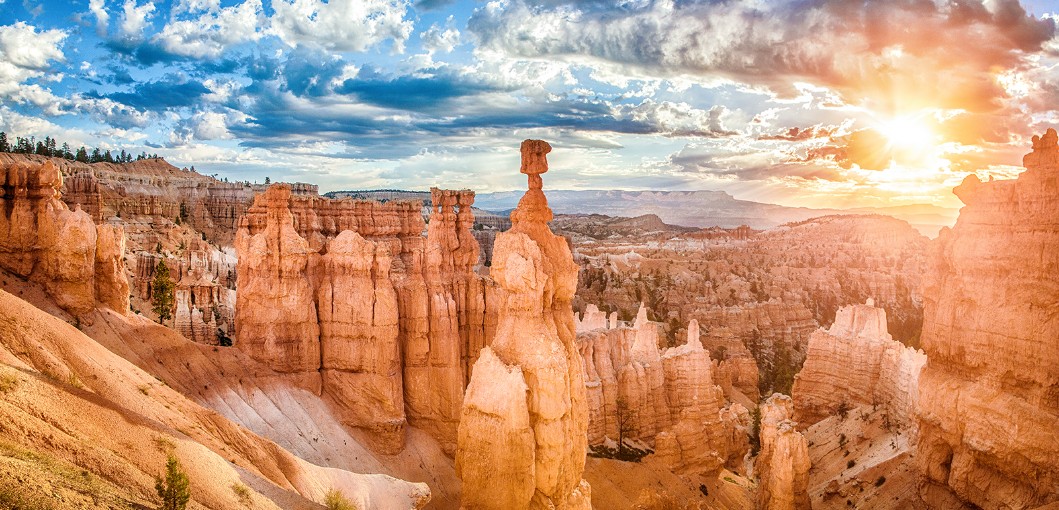 The best introduction to southern Utah's phenomenal landscapes is to embark on a road trip along Scenic Byway 12. This 122.8-mile west to northeast route that starts at Panguitch and ends in Torrey, and a one-way journey can take around three hours if you're just cruising along. Serving as a gateway to countless wild and spectacular monuments, it would be a shame not to take a detour and explore attractions, such as Bryce Canyon, Kodachrome Basin State Park, Canyonlands National Park and Capitol Reef National Park.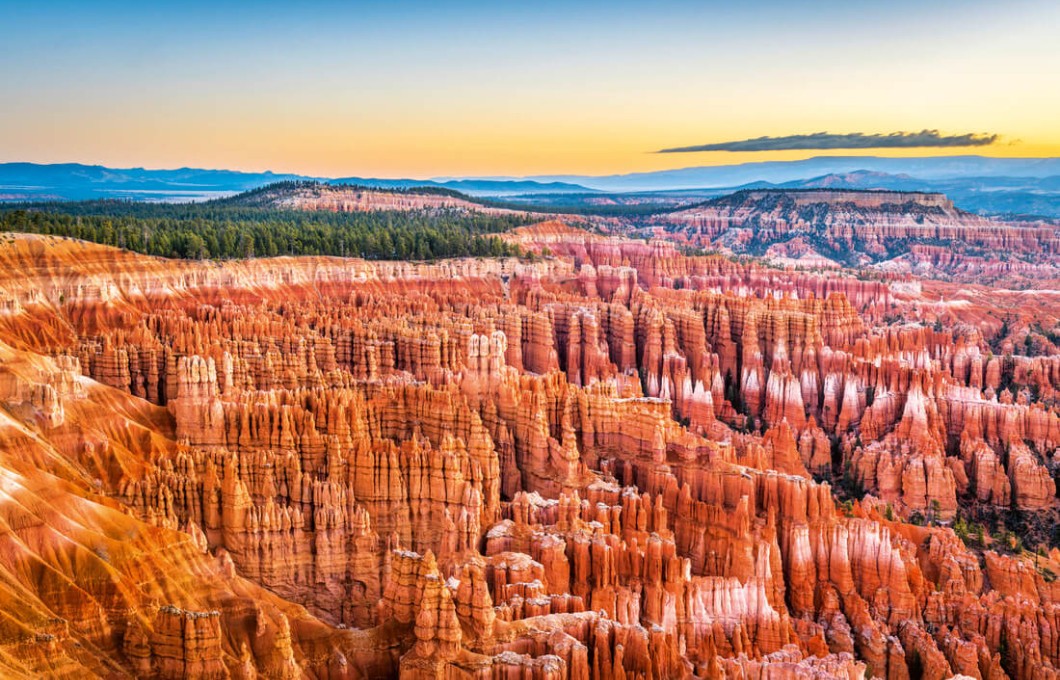 Capitol Reef National Park is crammed with every type of imposing structure nature can throw at it – arches, pinnacles, canyons, cliffs, towers and domes. Set right in the heart of red rock country, this area is also defined by its Waterpocket Fold, an apt name to describe a 'geologic monocline' or wrinkle that stretches 100 miles, although this natural sign of ageing is one asset that doesn't require fillers. One of the park's iconic landmarks is the 5,655-foot monolith 'Temple of the Moon' and its neighbour, Temple of the Sun, both set in the Middle Desert.
---
During the day our senses are overwhelmed by a plethora of astounding monuments. At night, when the sky is clear and there's a new moon, the heavens open up a magical display showcasing the Milky Way in all its glory. And what could be more mystical than observing the symbiosis between the universe and earth's primordial monoliths than at one of southern Utah's Dark Sky parks?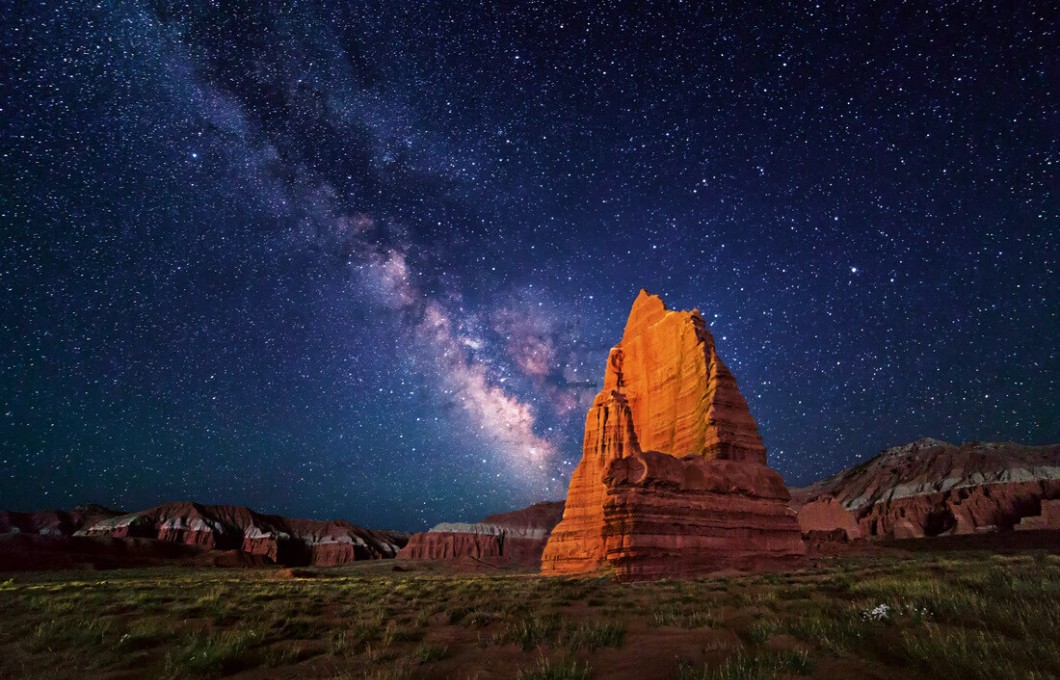 Due to high altitudes and the absence of light pollution, Utah has the highest concentration of certified International Dark Sky parks in the world. There are many to choose from, and the more popular ones are Capitol Reef National Park, Dead Horse Point, Kodachrome Basin, Zion National Park and Bryce Canyon National Park. Many offer year-round ranger-led night-viewing programmes suited to every visitor – from curious kids and novice stargazers to astronomy geeks and astrophotography buffs. Watching and capturing an image of the Temple of the Moon with the Milky Way in the background has to be one unforgettable moment of a lifetime.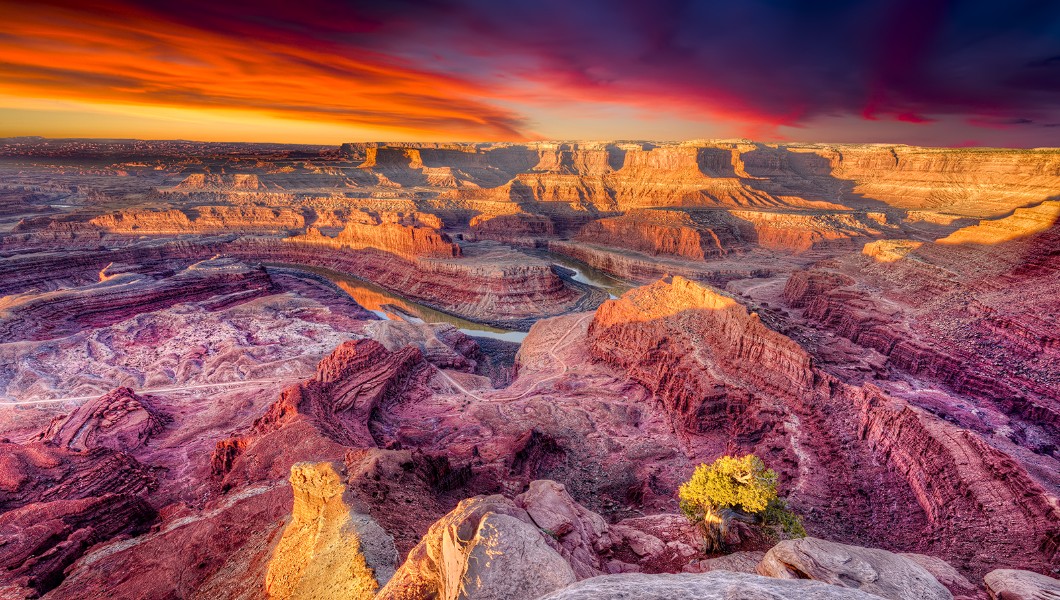 Capturing an image of the Temple of the Moon with the Milky Way in the background is an unforgettable moment of a lifetime.
Being at the right place at the right time is paramount. Between June and October, Capitol Reef National Park offers night programmes, including full moon walks and an Annual Heritage Starfest. They have the logistics well thought out here, including a Sky Quality Meter data and a chart based on an astronomer's forecast. Over at Bryce Canyon, the annual Astronomy Festival is held during a new moon in June. Children who can stay awake can take part in one of the daily Night Sky Explorer programmes too, held at the Ripple Rock Nature Center.
---
Strange and wonderful surprises await those who venture into lesser-known landscapes. Goblin Valley State Park, so called for its quirky rock formations, is set right in the middle of the desert. Prominent monoliths, such as the Three Sisters hoodoos resemble alien characters straight out of the 'Star Wars' spin-off series, 'The Mandalorian'. The toadstools of Grand Staircase-Escalante National Monument are nature's brilliant balancing acts. Named after capped mushrooms, one in particular – a towering red hoodoo, resembles a futuristic robot standing on guard.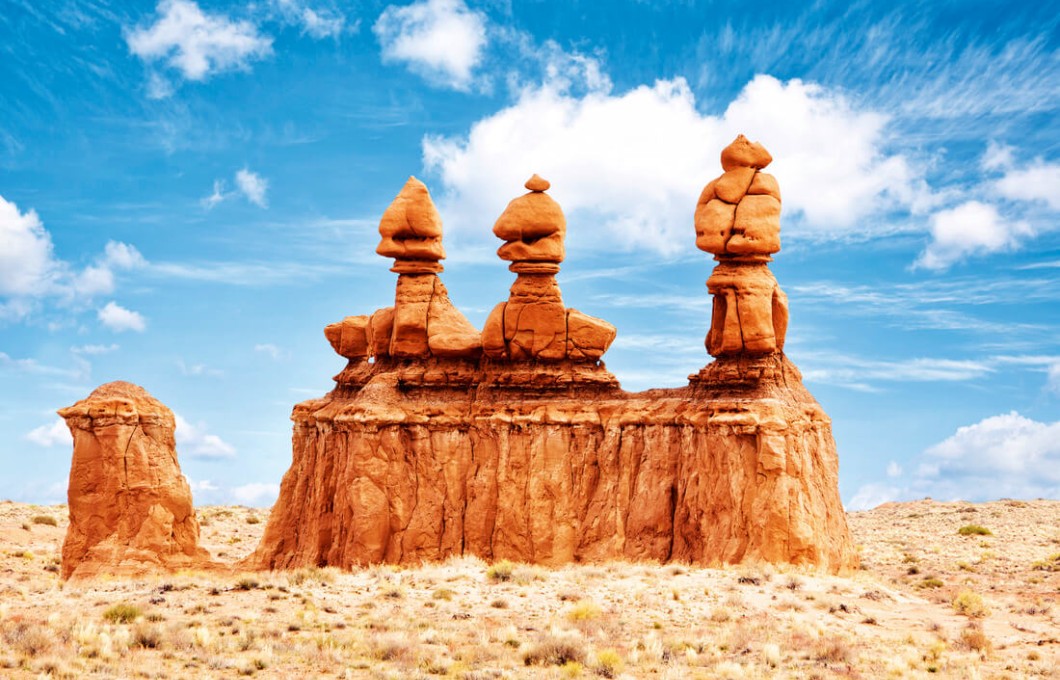 The hoodoos can be reached through a 1.5-mile hiking trail leading to the canyon's northern rim, where panoramic views of the Paria River Valley can be viewed. More toadstools – those with white stems and brown caps – populate the Waheep Hoodoos trail, accessed via US-89, close to the Utah-Arizona border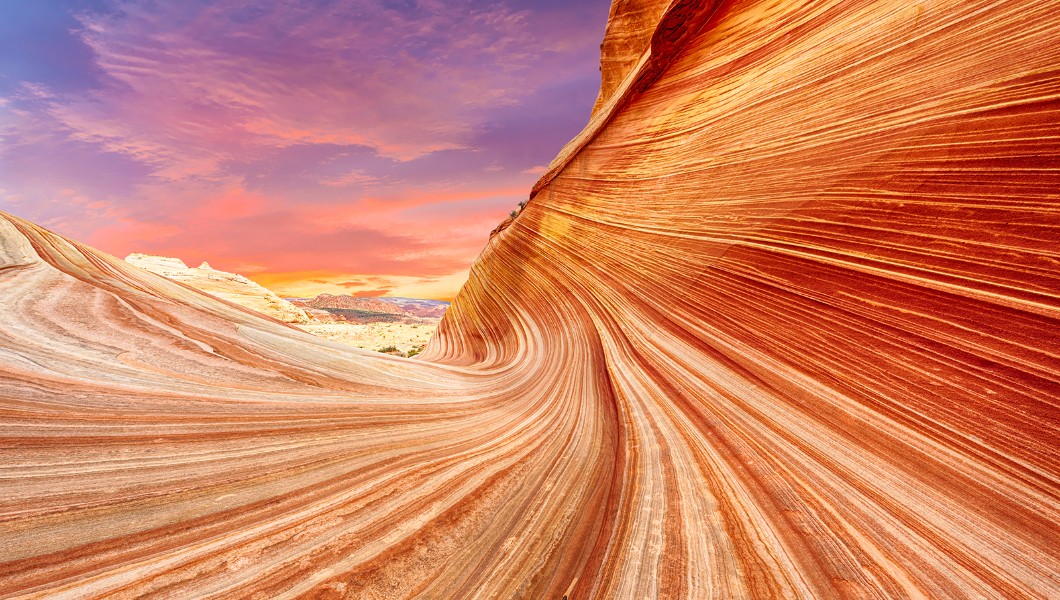 A popular attraction near the Utah-Arizona border is The Wave, ensconced within the North Coyote Buttes of the Paria Canyon-Vermilion Cliffs Wilderness area. Nature's remarkable work of art comprises undulating formations that tantalise like a swirl of soft ice cream, rippling with bands of red, pink, yellow and white Navajo sandstone.
---
The sheer variety of breath-taking landforms at Canyonlands National Park was etched by the Green and Colorado Rivers. The Mesa Arch is a favourite photography hotspot particularly during sunrise and sunset. Perched on a cliff's edge, it serves as a huge window through which magnificent canyons, rock steeples and distant mountains can be viewed with the naked eyes or through the lens. Elsewhere in the park, there's the flat-topped mesa called Island in the Sky and its distinct hoodoos called The Needles. Dead Horse Point State Park also boasts breath-taking vistas over the Colorado River. Here, restless souls can hit the hiking trails or pedal along vertiginous byways overlooking the canyons.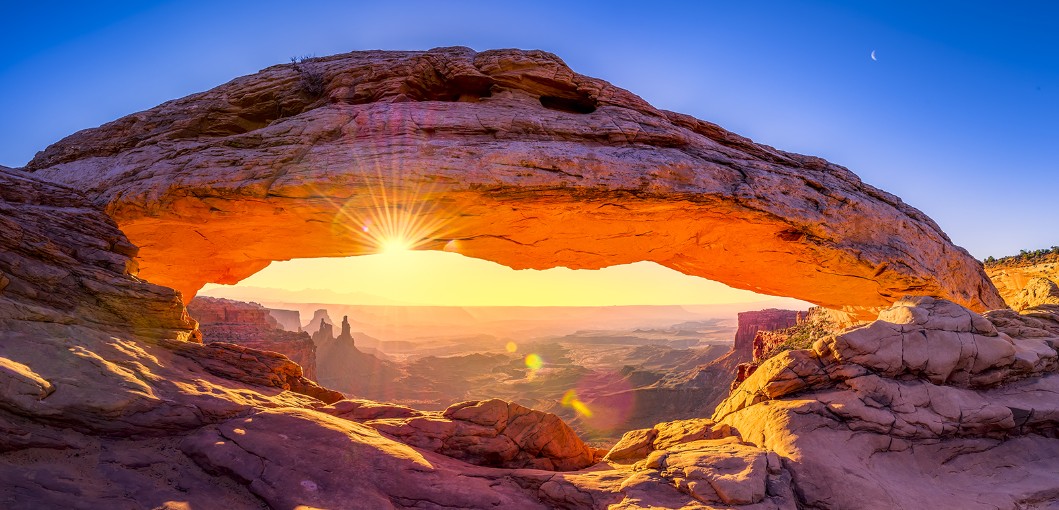 ---
The same desert landscapes we walk on today were once the stomping ground of dinosaurs of the Mesozoic Era (252 to 66 million years ago), otherwise known as the 'Age of Dinosaurs'. Fossils found at various locations were identified from the Jurassic period, although the intimidating Tyrannosaurus and Torosaurus were considered latecomers, ruling this land quite late in the Cretaceous Period, 65 million years ago.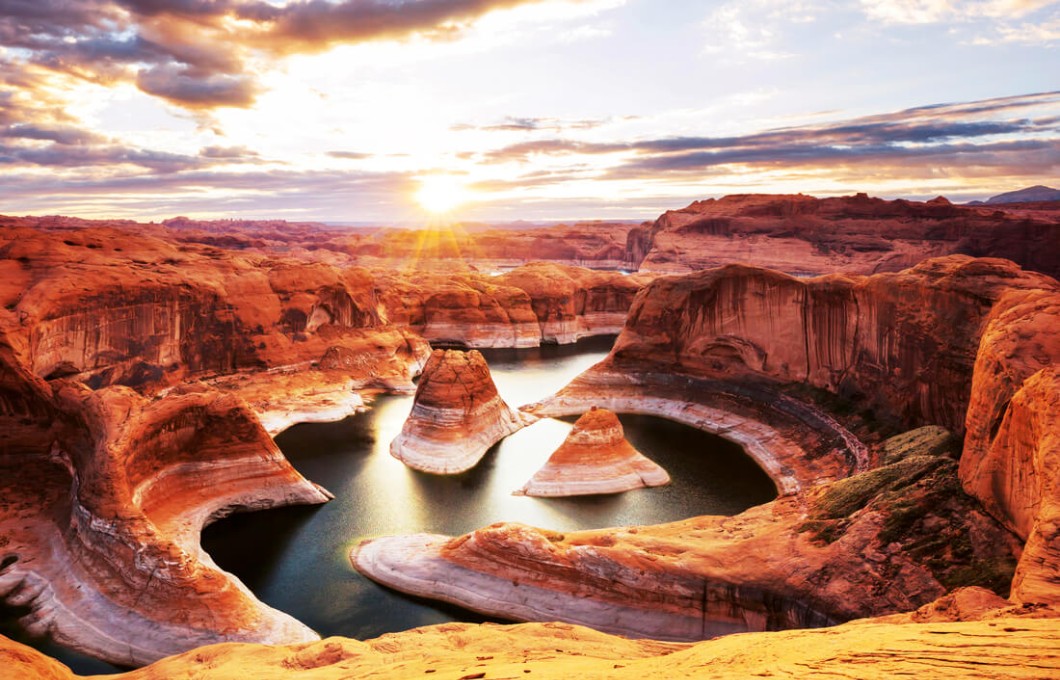 Journey back in time along the Dinosaur Diamond Prehistoric Highway, a 512-mile loop between Utah and Colorado. Within this circuit is the Dinosaur National Monument, where 1,500 dinosaur fossils are preserved on cliff faces. The Utah Field House of Natural History State Park Museum in Vernal features a Dinosaur Garden and life-size replicas of the Tyrannosaurus and Stegosaurus. Dinosaur sites outside this loop include footprints of Sauropods found in the Summerville and Morrison Formations near Lake Powell.
---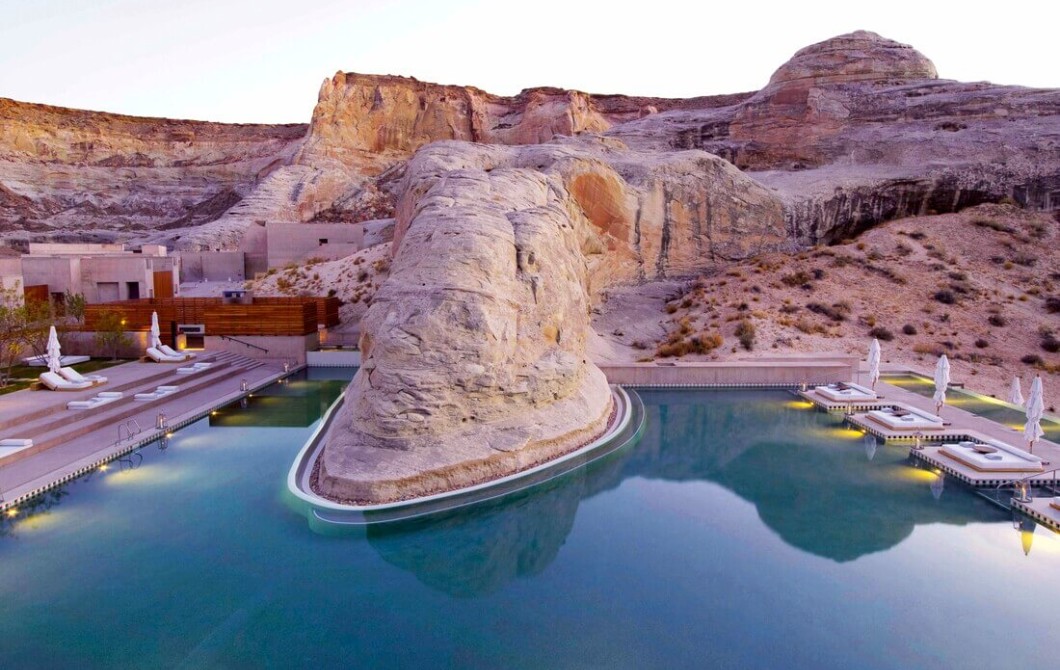 Western film buffs will be in their element in Kanab, Utah's 'Little Hollywood', where deep valleys and canyons have featured in countless classic movies, including Clint Eastwood's The Outlaw Josey Wales. Stay at Amangiri, then check out Kanab's Little Hollywood movie museum, a replica Wild West town with authentic sets, then mosey on down to Parry Lodge, a charming bolthole where Hollywood stars stayed while filming in the area during the 1960's.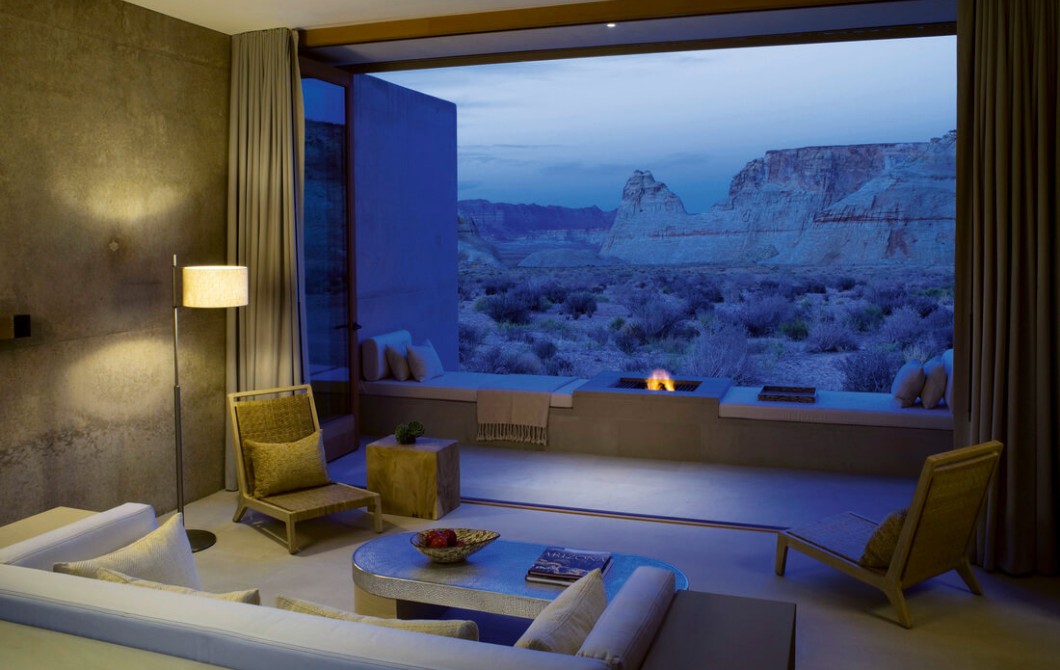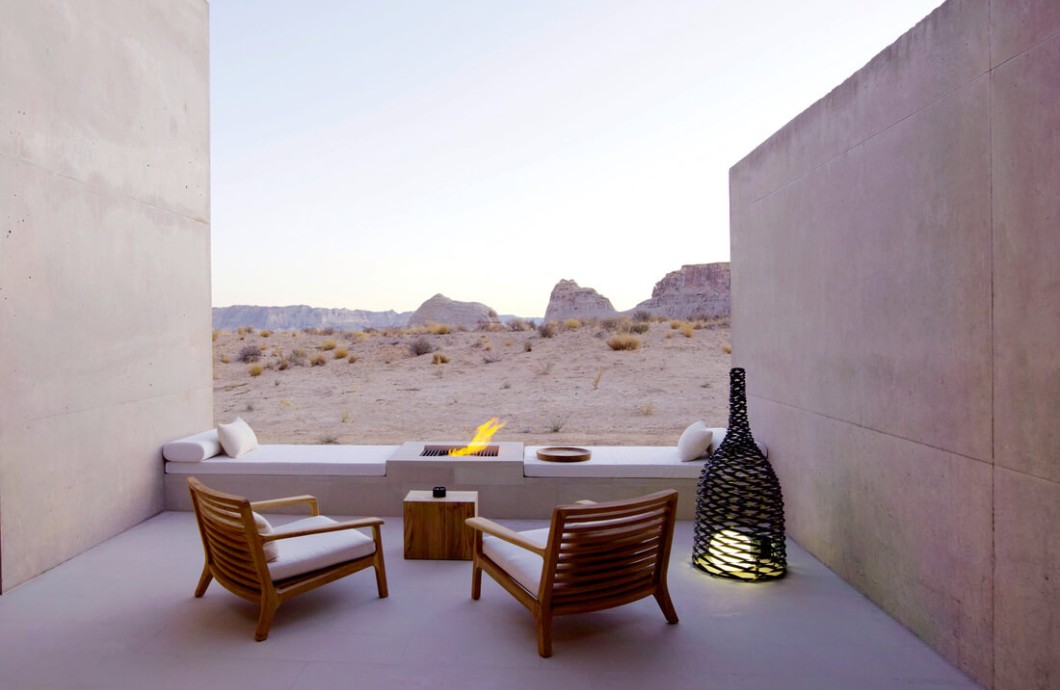 For the ultimate Western cowboy experience, nothing beats a horse ride through Monument Valley Tribal Park. Situated south of Utah-Arizona border, this location depicts the definitive Western backdrop for its iconic West and East Mitten buttes immortalised in countless Western films. The ride starts at a designated corral, where a Navajo guide takes you on a three-hour trot (or gallop) traversing ridges, mysterious mesas and caves adorned with petroglyphs carved by ancient Anasazi tribes. The ride culminates at John Ford Point, a rock precipice where John Wayne paused in the film classic, Stagecoach.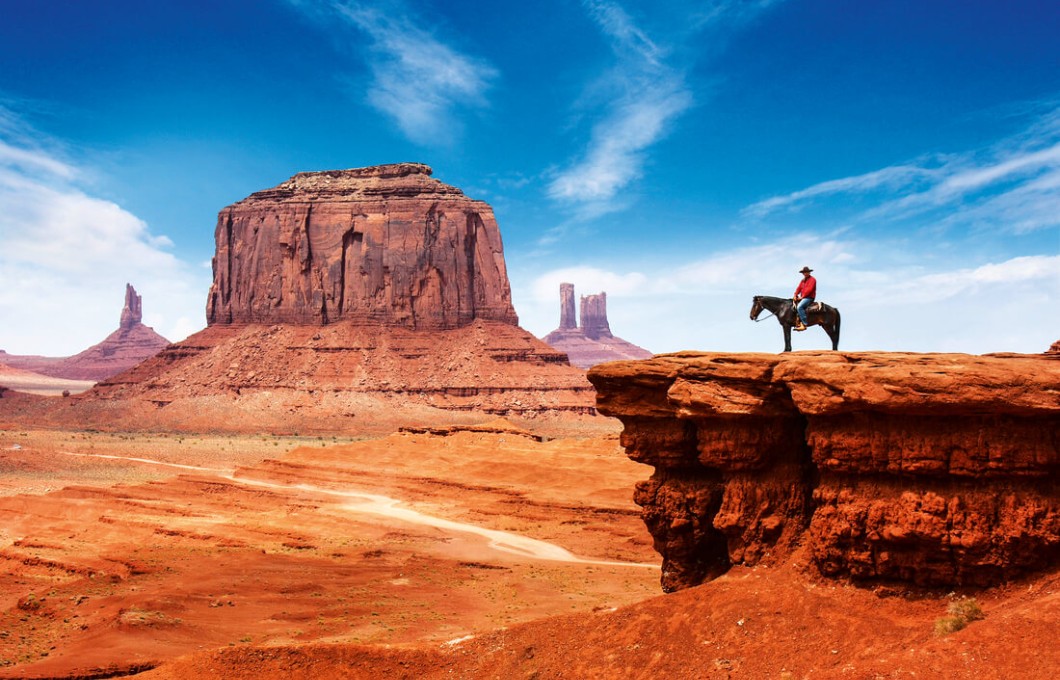 Being able to explore southern Utah's phenomenal sacred landscapes where dinosaurs once roamed is indeed a rare privilege. As is observing the galaxies in the midst of these ancient rock formations – a magical, priceless experience of a lifetime. And while we may not be able to prevent the planet's evolution, for the time being we should continue to respect and protect its precious gems.
---
DESTINATION:
WHAT: Zion Mountain Ranch
WHERE: Utah, USA
TEL: +1 866 648 2555
WHAT: Amangiri
WHERE: Utah, USA
TEL: +1 754 216 7830