One of the greatest pleasures about a night at the opera musical is the dressing up and pre or post-show dinner celebrations somewhere suitably swanky. Plumping itself in the heart of Downtown, there are ample beautiful restaurants around Dubai Opera deserving of your dirhams, but with the brand new opening of Belcanto Restaurant at Dubai Opera, you can save yourself a stroll, head straight to the rooftop and step inside your own story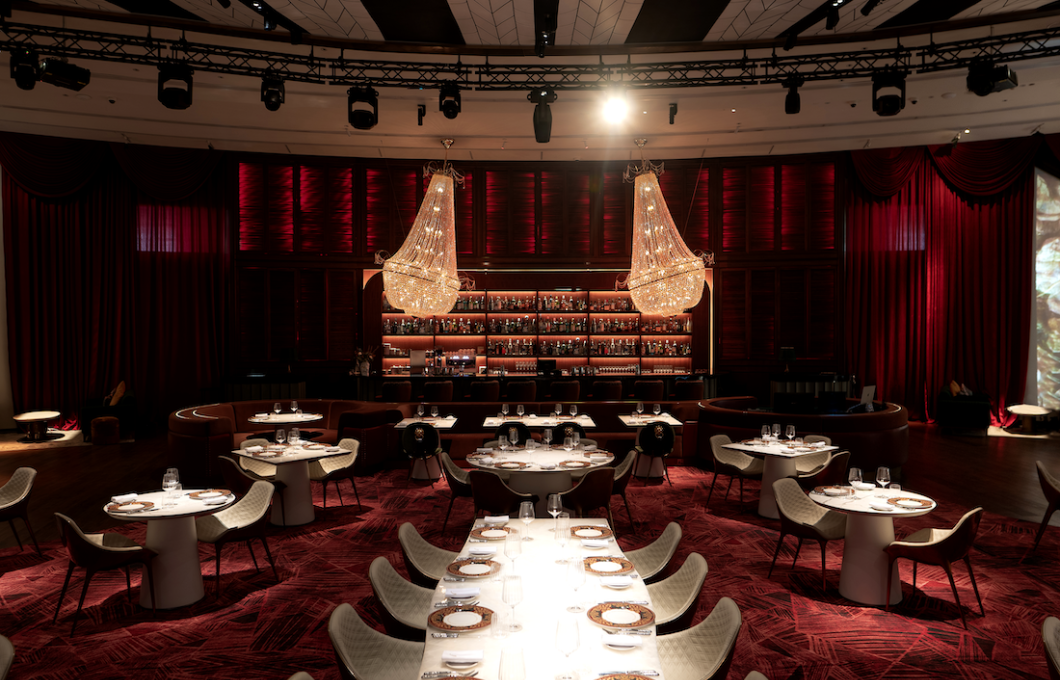 Designed by award-winning interior designer Paul Bishop, the interiors are dark and seductive, in crushed emerald greens, blood red cordovan hues, with heavy velvets and crystal chandeliers.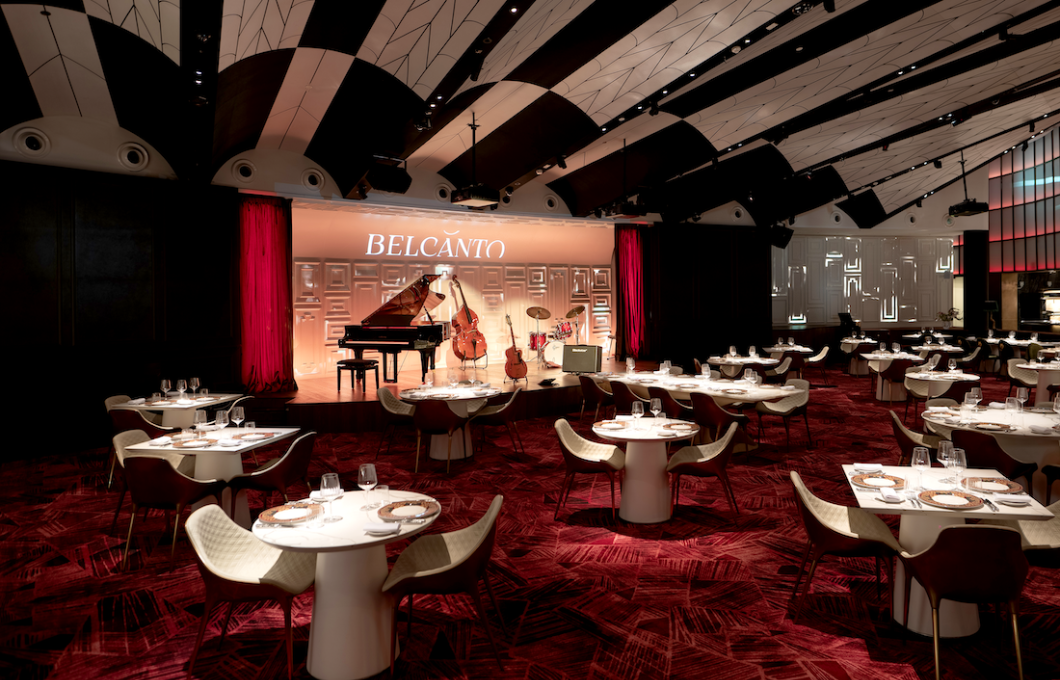 The food offering reads equally decadent with an Italian menu entitled Libretto, inspired by the text of musical works in an opera, and orchestrated by Brand Chef Giacomo Lombardi. There's also a bar, led by Mikhail Melnik, the award-winning Head Bartender from the World's 50 Best Bars for five consecutive years, and a expertly-curated wine and food pairing menu from Chief Sommelier, Nicola Panelli.