I'd heard whisperings about Akira Back's vegan menu, but in all honesty, I thought it was too good to be true. A whole menu just for 'us'? Surely not. Having spent the last 18 months on a quest, varying in success, to discover restaurants that do vegan food (and I don't mean well, I just mean actually 'offer' vegan food), Veganuary seemed a fitting reason to haul myself off the sofa to see if the rumours were valid.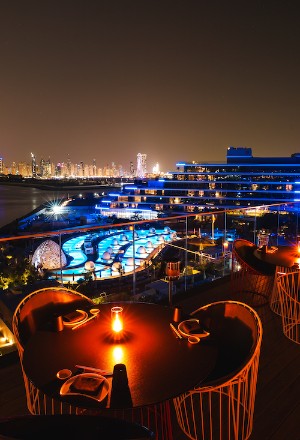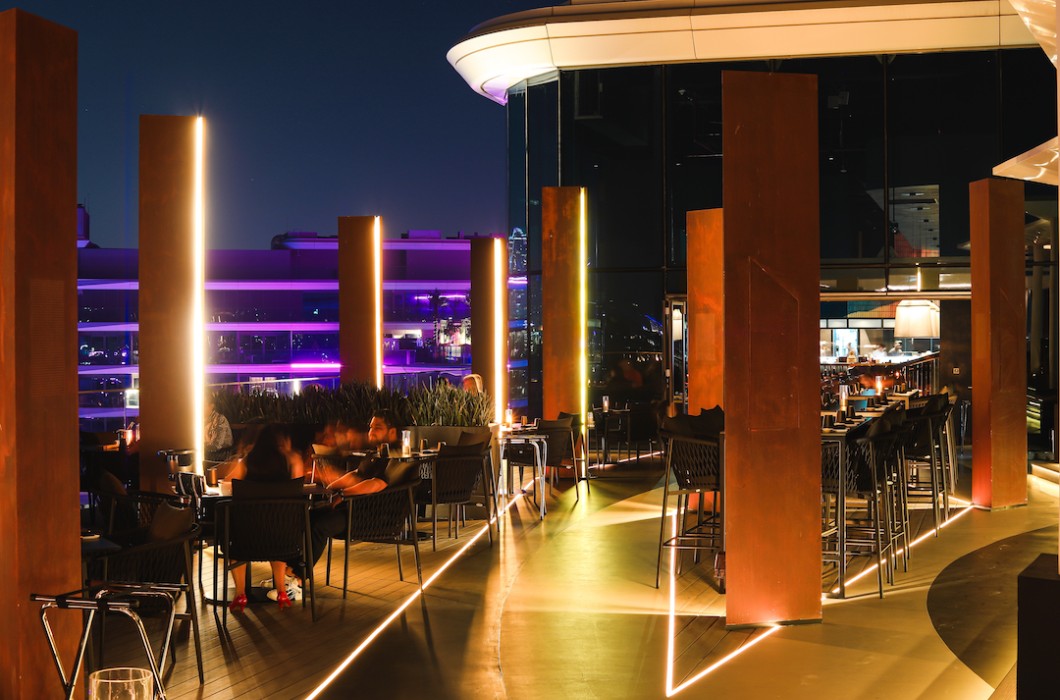 While the restaurant industry in Dubai has certainly matured in recent years when it comes to understanding more diverse dietary demands (and then catering to them), it's still a far cry from where it needs to be. Most restaurants offer a few rather lackluster plant-powered options if you're lucky, with only a handful going the whole hog (pun intended) with a dedicated vegan menu. Step forward Akira Back.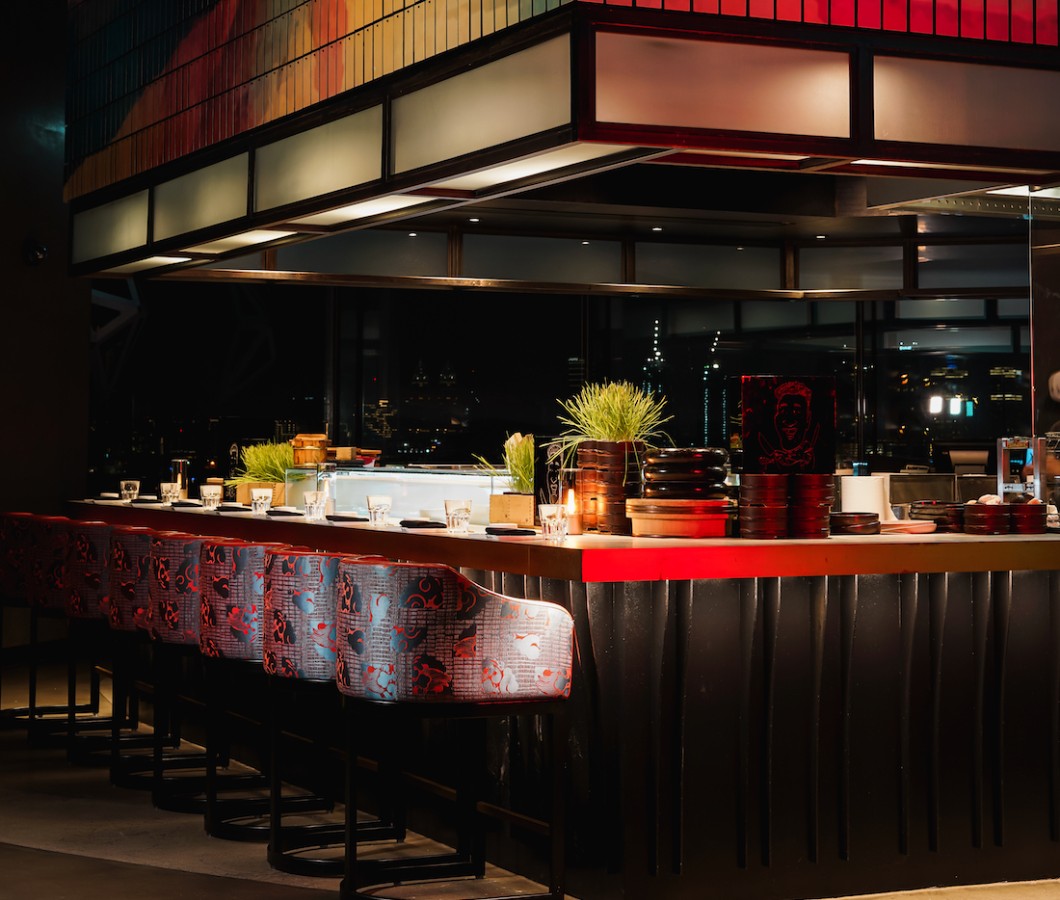 The Japanese-Korean restaurant first opened its doors early 2019, wooing a now loyal crowd with Back's mastery of culinary vision, flavour combinations and artistry on the plate. Almost four years on and the buzz hasn't died down, cemented further when announced as one of the Michelin Guide Dubai 2022's recommended venues. Using Wabi-Sabi, the Japanese art of finding beauty in imperfection, as its main design element, the vast restaurant is like a cavern of seductiveness, dark floors, dark walls, and oodles of low-lighting. The terrace is where the action is at, especially after dark, with the neon city skyline splayed before you in all its lambent glory.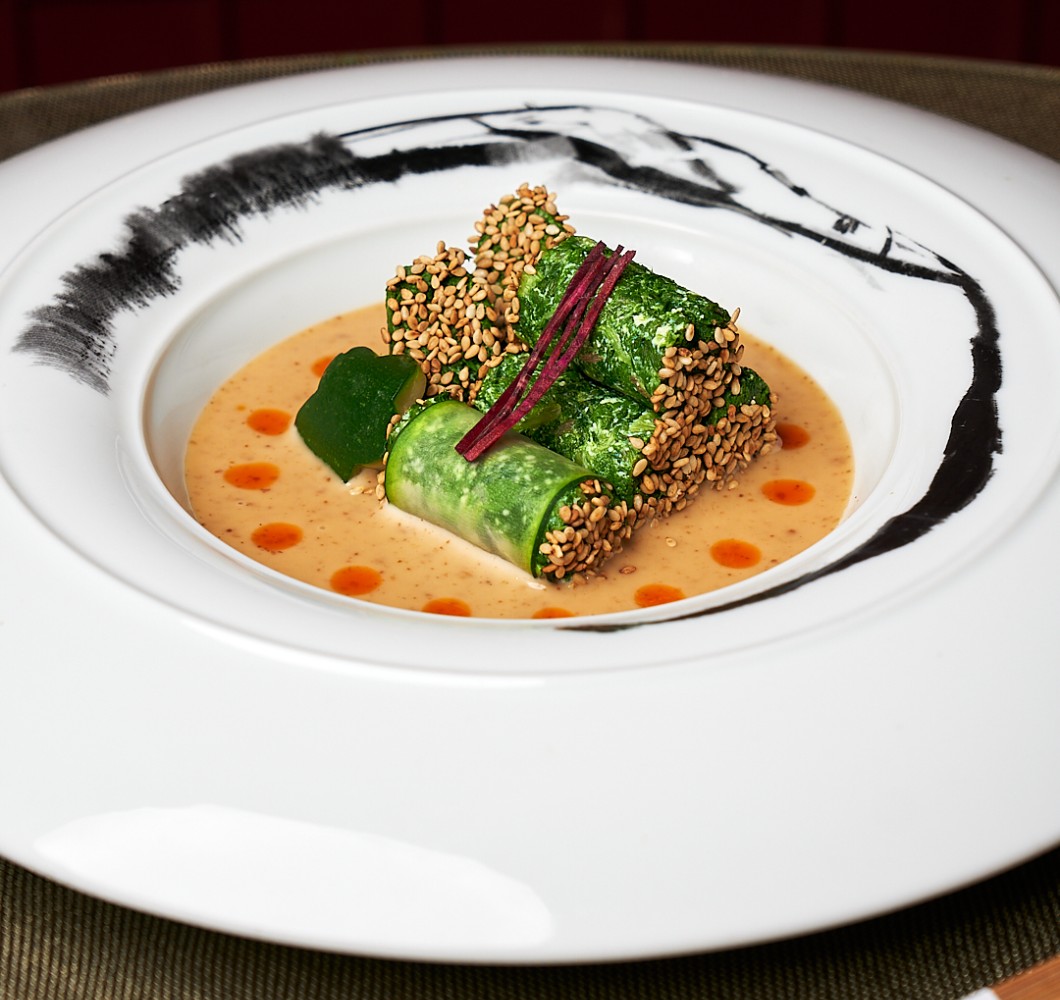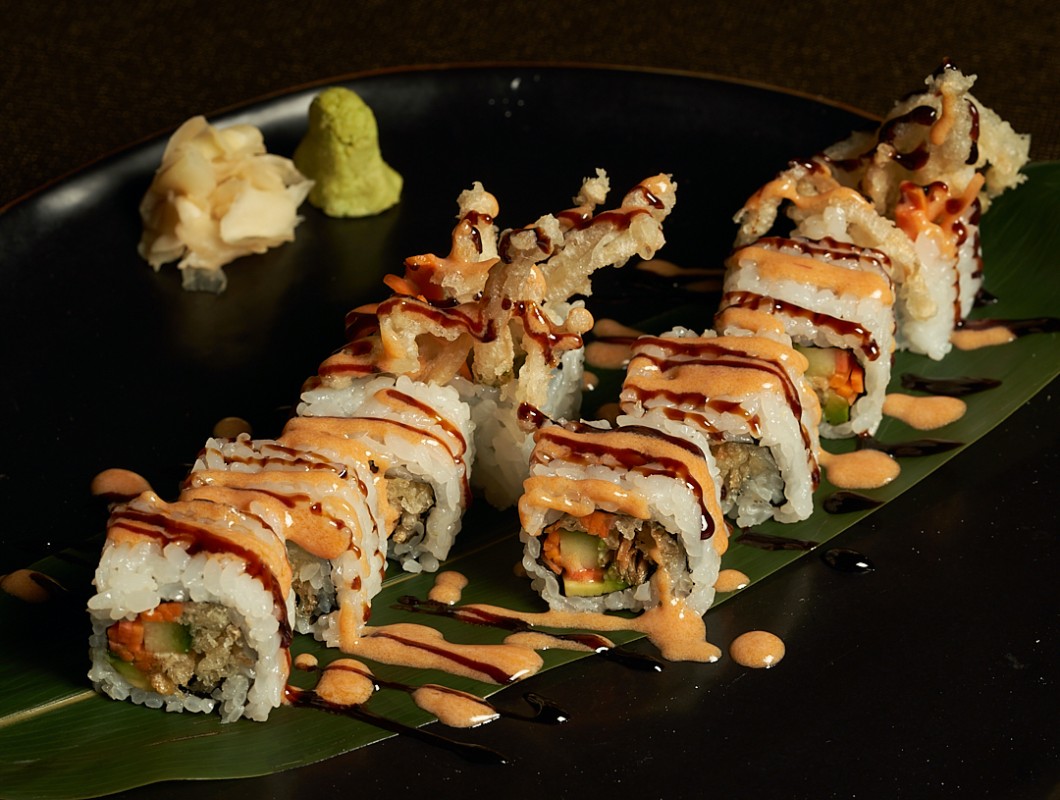 But, once presented, the view plays second fiddle to the vegan menu. It. Is. To. Die. For. No other words. It has 30 different options and I want them all. We start with an Ab Eringi pizza (one of the most popular dishes, we're told), with vegan umami aioli, micro shiso and white truffle oil, that is so silken you don't even need to chew. The grilled asparagus with crispy onion, shiitake garlic rayu and ponzu dressing is phenomenal, all sweet and sticky and moreish.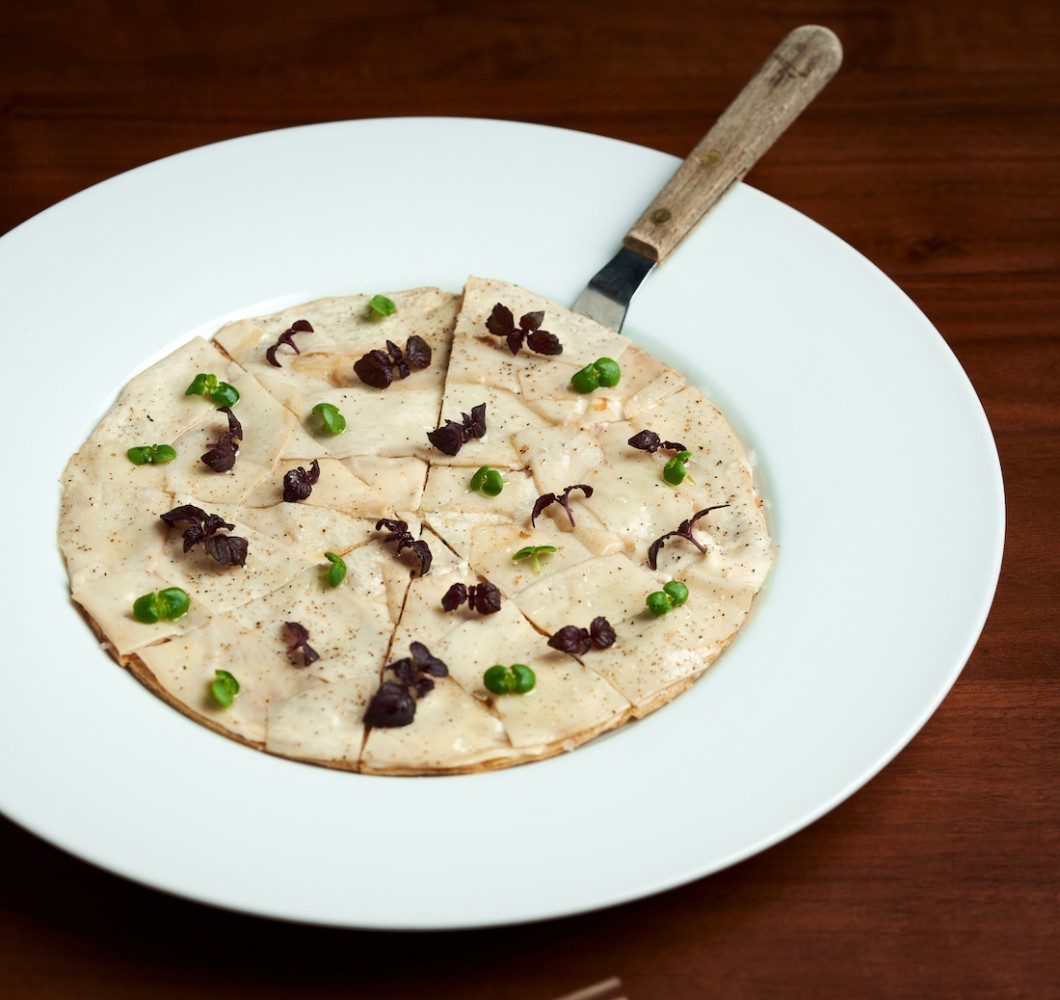 One plate of the creamy spinach salad is not enough, its roasted sesame oil and rayu creating a zingy medley of Asian flavours, while the kimchi-glazed brussel sprouts with rice puffs certainly puts an all-new spin on a Christmas classic. We both fawn over the crispy tofu in a Korean chili glaze for its spiced-up simplicity, and fight over the last Impossible gyoza with house-made chorizo and smokey ponzu. Once we've licked the plates clean (literally, not metaphorically), we squeeze in a signature sushi dish, the spider roll, with enoki tempura, avocado, sweet soy and chipotle aioli. It almost defeats us, but there's no way we're sending anything back to the kitchen.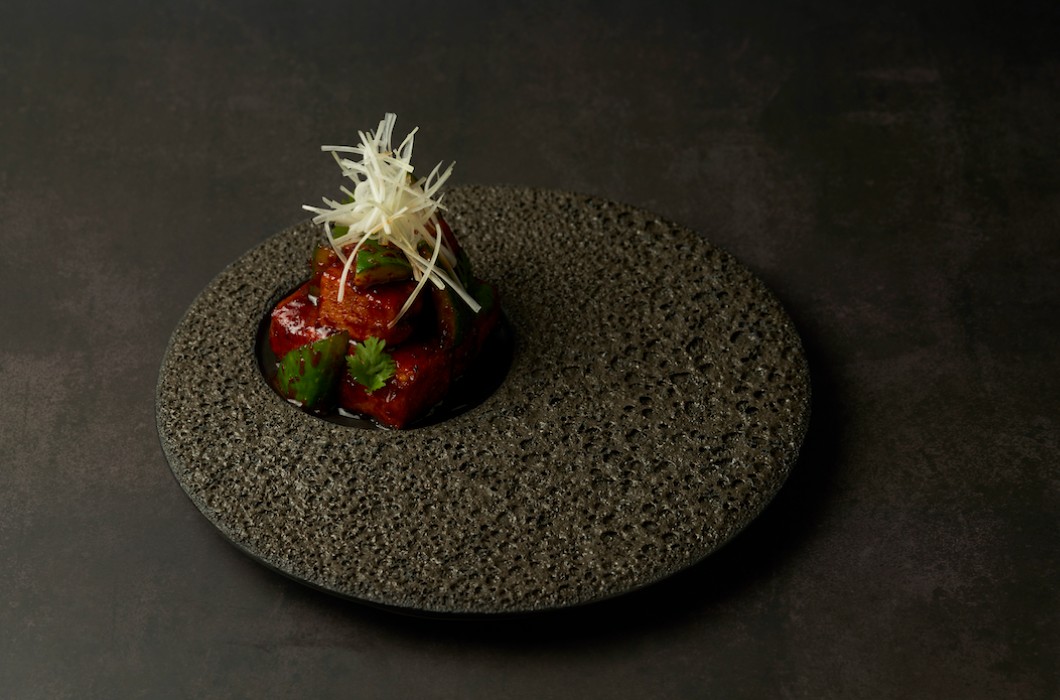 There's a whole course of mains that we were too full to touch, but eye up the Tindle tobanyaki with Japanese mushroom and chojang miso, and the roasted cauliflower that comes with chipotle miso and crispy potato for next time. There are also four new vegan dishes being added this month - including Korean Tindle bao and boom shroom roll.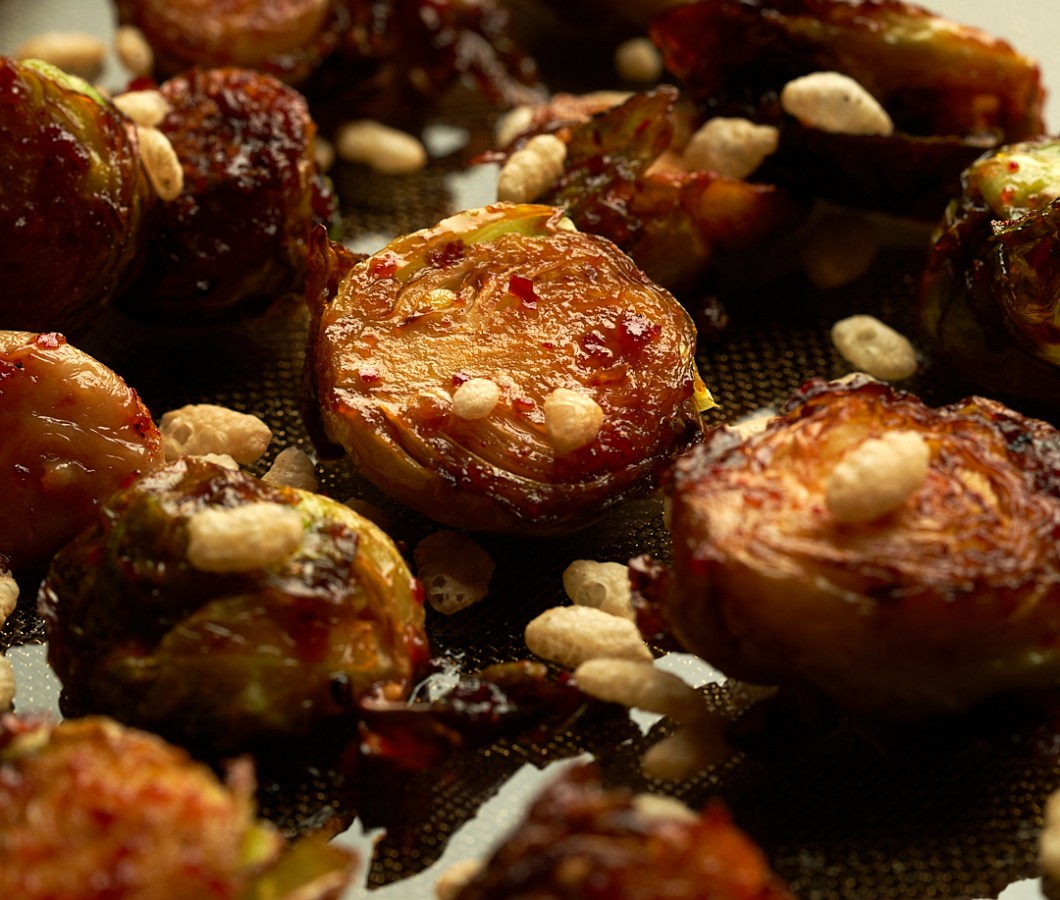 On his mission to make plant-powered diners feel more included, Chef Gio Ledon has really turned up the dial with Akira Back's vegan menu. "I never want a guest to come and feel like they are a burden on the kitchen because of their dietary needs," he tells us. "But for me, either food is good or bad. It shouldn't matter if it is steak or a braised trumpet mushroom."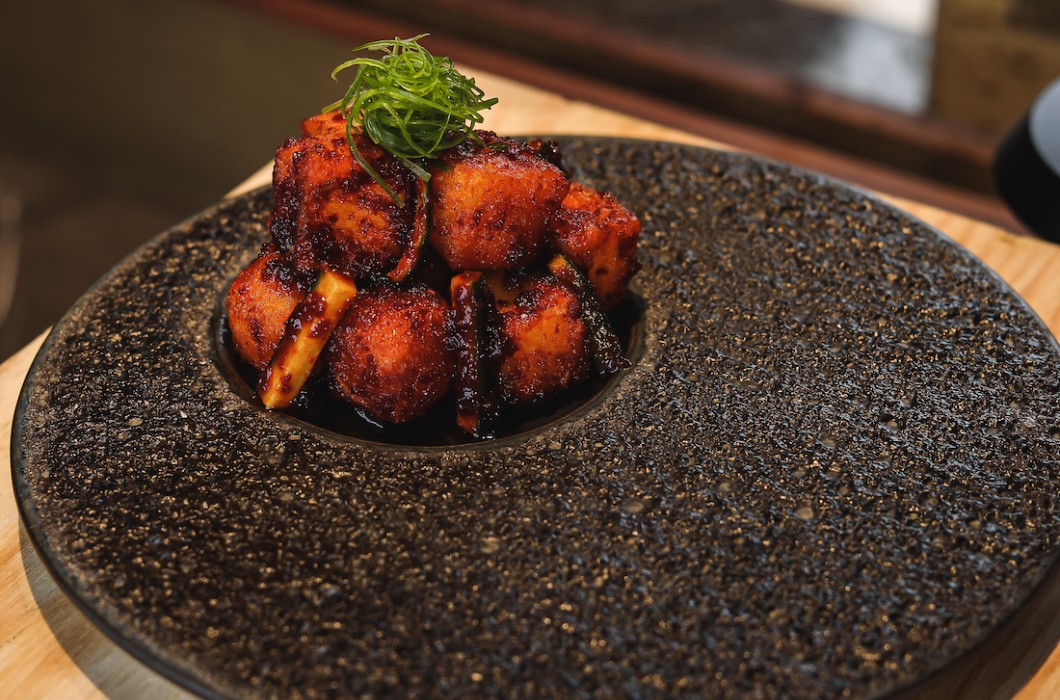 But Chef Gio's food isn't just good, it is exceptional. And it really goes to show what one can do with a humble vegetable when it's placed in the right hands. Plant-powered genius.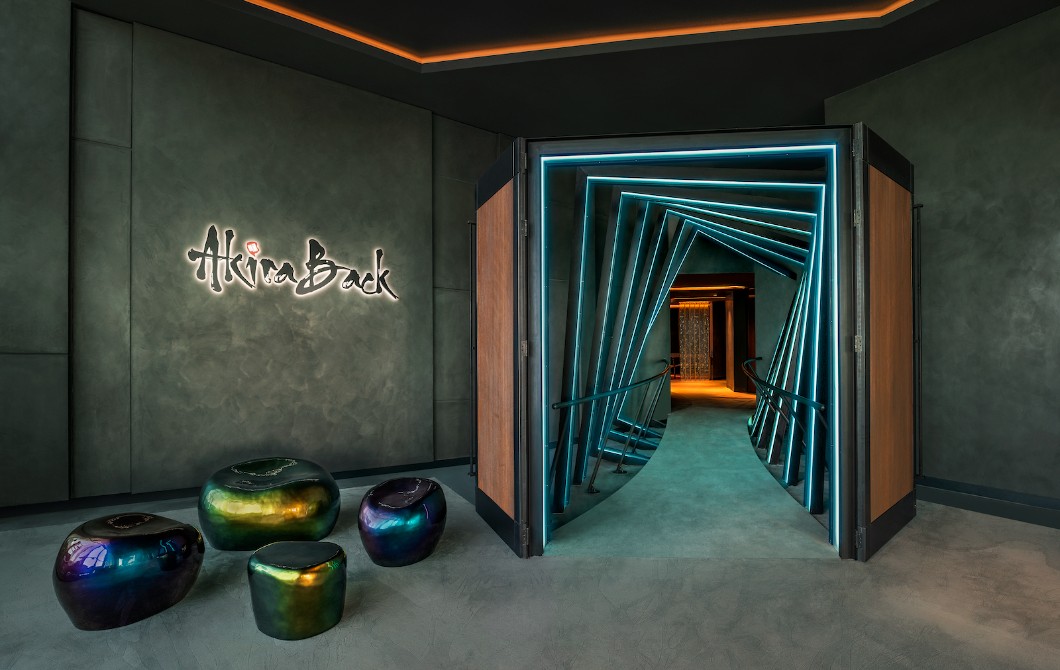 RESTAURANT:
WHAT: Akira Back
WHERE: W Dubai - The Palm
TEL: +971 4 245 5570