When W Dubai - Mina Seyahi had its launch party late 2022, it was an electric affair. But there was an important piece of the puzzle missing: ATTIKO. But now open, the hotel's rooftop Asian restaurant – conceptualized by the highly creative Sunset Hospitality Group – is proving to be the jewel in the hotel's eclectic and gleaning crown.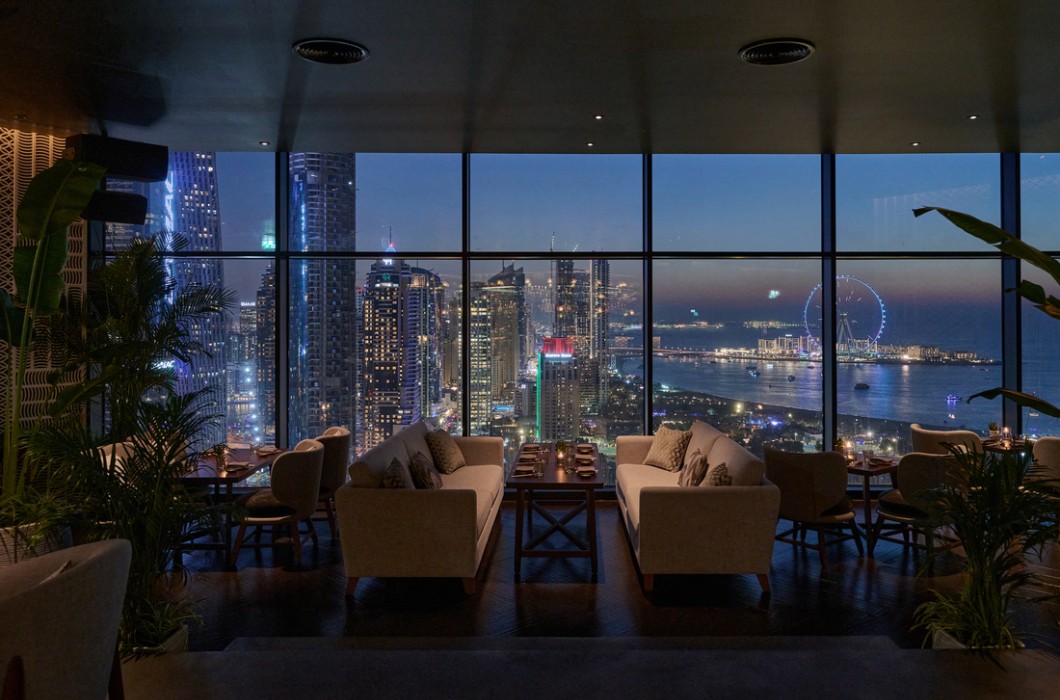 Accessed by its own elevator gives some indication of its exclusivity, but W Hotels never does things by halves. As it's winter, stroll through the sultry interiors, which conjure notions of a dark paradise – with earthy elements, fern-filled corners and a ceiling that shimmers with a blanket of stars – to the terrace. The view awaits. And what a view. Look left to see Ain Dubai in all its illuminated glory, ahead for the bobbing yachts of Dubai Harbour and right for the twinkling lights of Palm Jumeirah. 180 degrees of vertiginous gloriousness.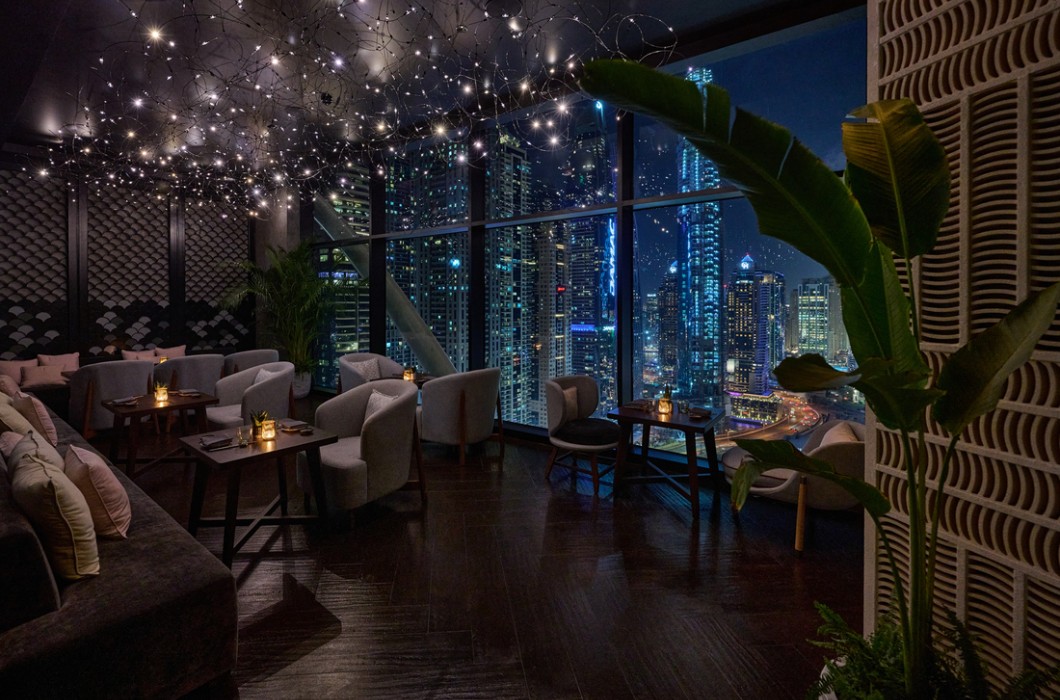 The terrace chairs are low and cosy, and we sink in willingly. The menu – illustrated with mystical-looking peacocks and palm fronds – is minimalist but plentiful – a culinary oxymoron, perhaps. It segues from shrimp tempura, yellowtail carpaccio and Chilean seabass to spicy Wagyu striploin sashimi and maki. In lieu of a dedicated vegan or vegetarian menu, all that's required is a whisper in Chef KyungSoo Moon's ear, who whips up extra dishes – both on demand, and delicious.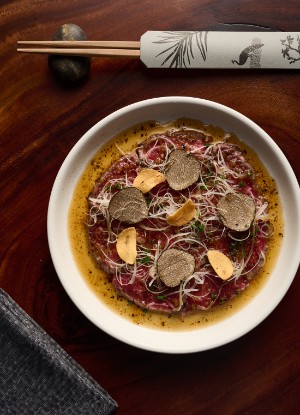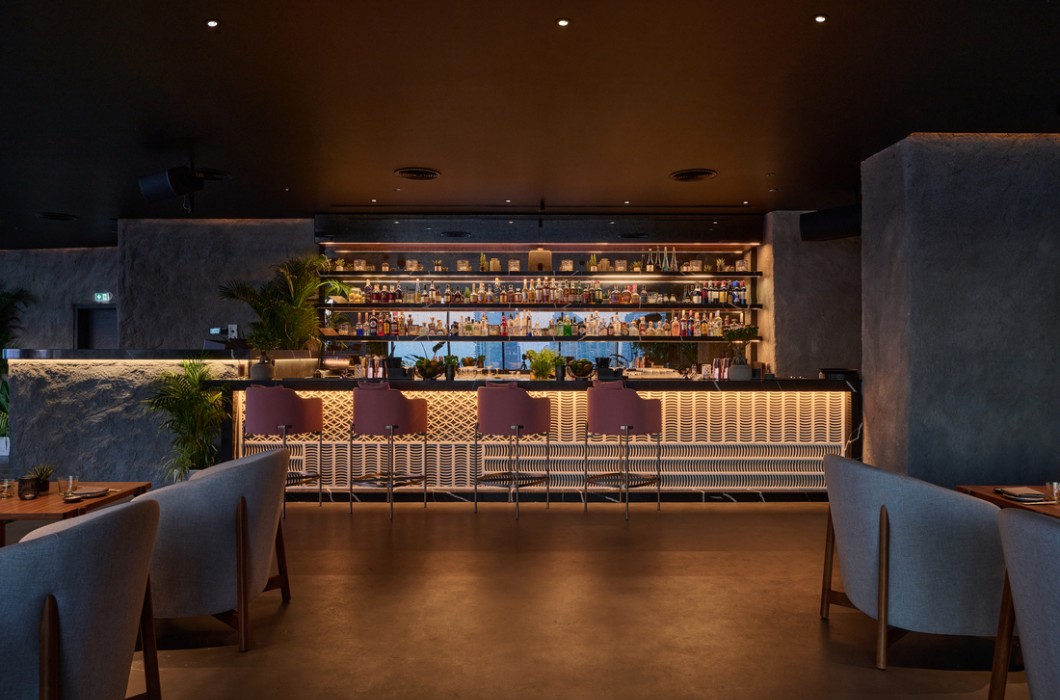 We feast – rarely the privilege of vegans when dining out – on Asian Mizuna leaf salad with truffle dressing, packed with apple, sunflower seeds, crispy lotus roots, pomegranate and more. So good we order it twice. We devour the eggplant tempura with its chilli garlic soy dressing, messy crunch and warm, mushy interior.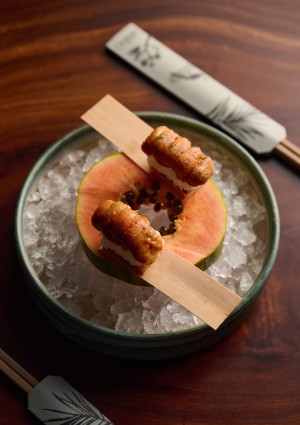 The grilled cauliflower with chili coriander sauce, dehydrated beetroot and sweet potato purée is so light that it melts as it passes your lips – if it weren't for the power-punch of flavours you'd question if you'd really eaten it at all. The sweetcorn and truffle 'ball' is crunchy on the outside but creamy on the inside, with a black truffle bite that paces itself with a little lime zing.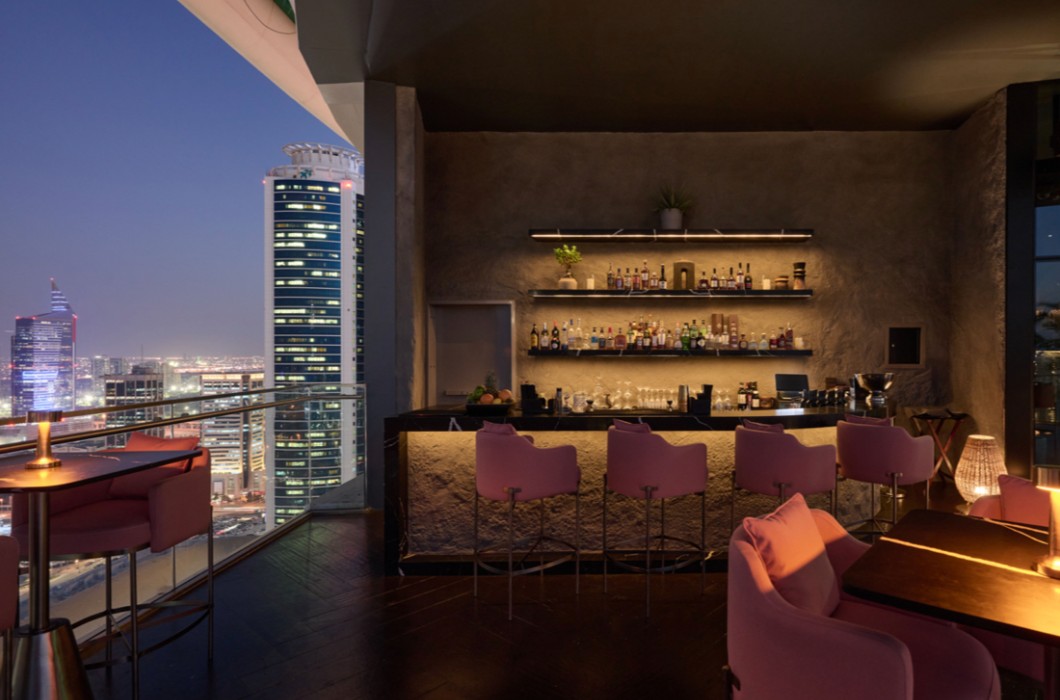 In between courses we scour the rest of the menu, trying to guess what the die-hard favourites have been thus far. The Asian Caesar salad that uses Asian ingredients, such as Japanese mizuna, rice vinegar and pomegranate is a big hit, we're told; as is the sea urchin, because apparently there's no better flavour than that of creamy 'uni' with the sweet juiciness of papaya; Chilean seabass is served as ATTIKO's hero dish – as opposed to the more common black cod – with three sauces as sidekicks: white sweet miso, beetroot purée and cauliflower purée; and lobster, which uses yuzu, kosher butter and crispy breadcrumbs, along with shio kombu (seaweed), and Japanese shiso flower powder.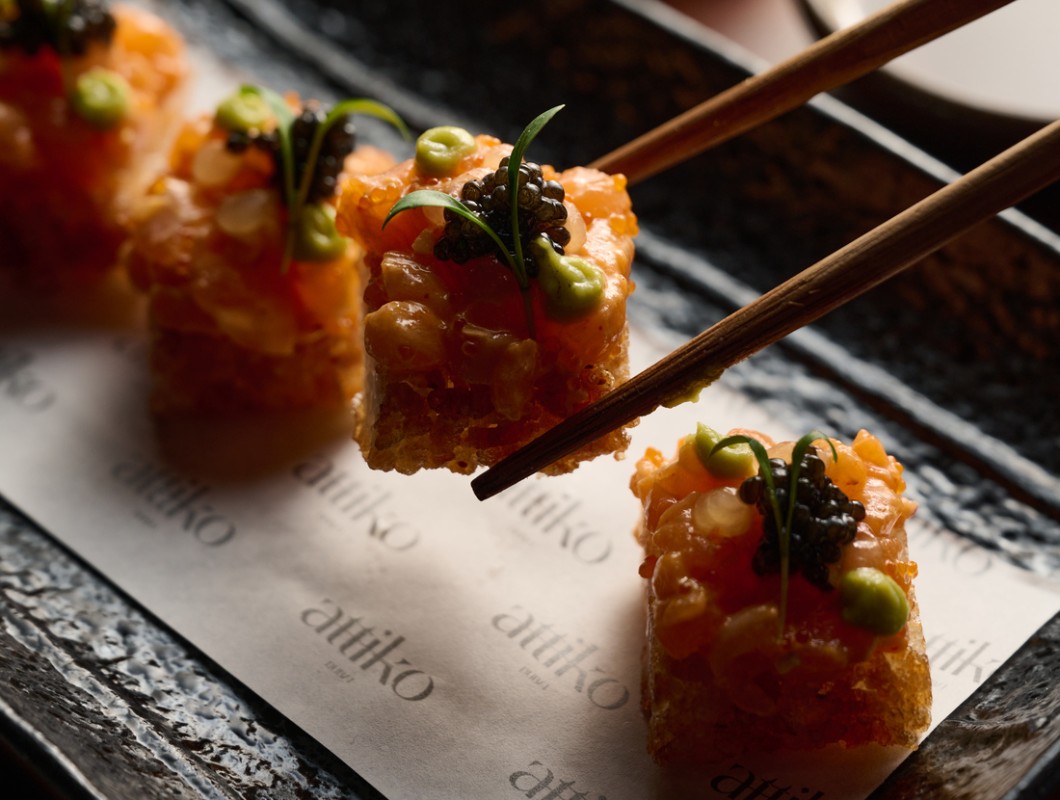 And then, of course, there's the sushi. Eschewing your bog-standard fare ATTIKO opts for something more playful. Here, inspired by the sushi Temari restaurant in Osaka, you're served small sushi 'spheres', each with different flavours and a subtle sesame dressing. You can have sea urchin or temara, or veer more towards shrimp or spicy tuna maki, or Hamachi, chu-toro or botan ebi sashimi. I'll leave you to look those up!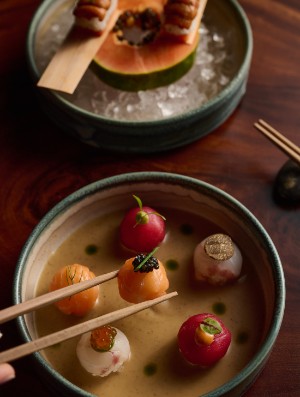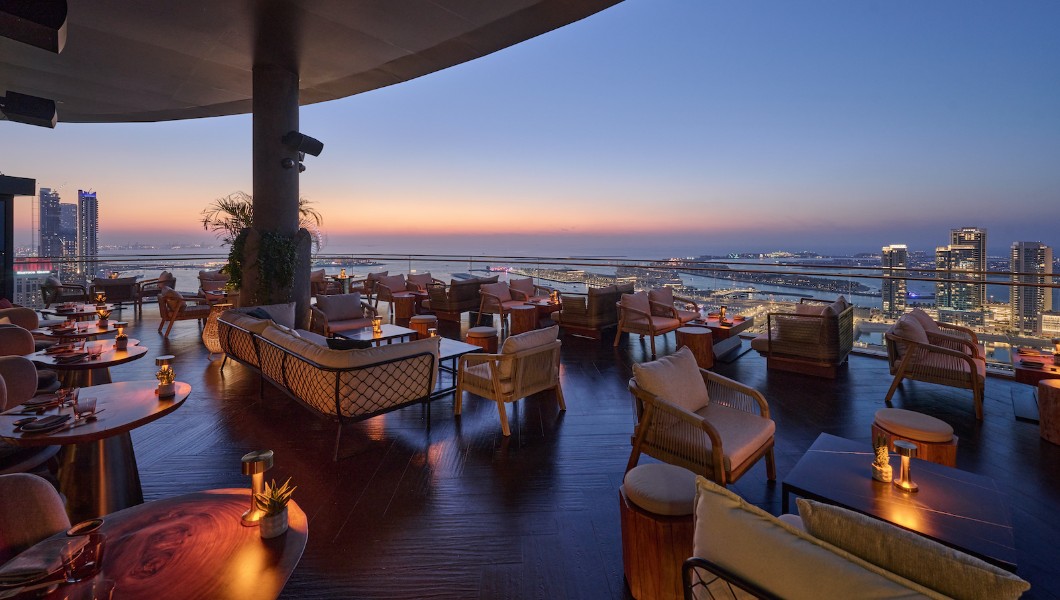 A restaurant with a view this good, could 'almost' be forgiven for letting the setting do all the talking, but ATTIKO doesn't rest on its beautiful skyline laurels. It dons an apron, puts its chefs to work, and plays kitchen task-master to create what is some of the city's most exciting Asian food. Quite the debut.
RESTAURANT:
WHAT: ATTIKO
WHERE: W Dubai - Mina Seyahi
TEL: +971 4 350 9983