Every nook and cranny of The Polo Bar at Habtoor Palace is filled with poetic references to the beautiful sport of polo. A game culture reserved for connoisseurs, the bar speaks to polo's dilettantes, furnishing each guest with the same level of exclusivity and craftsmanship through its grand offering of lavish cuisine, instrumental jazz, vintage wines and spirits, and fine cigars.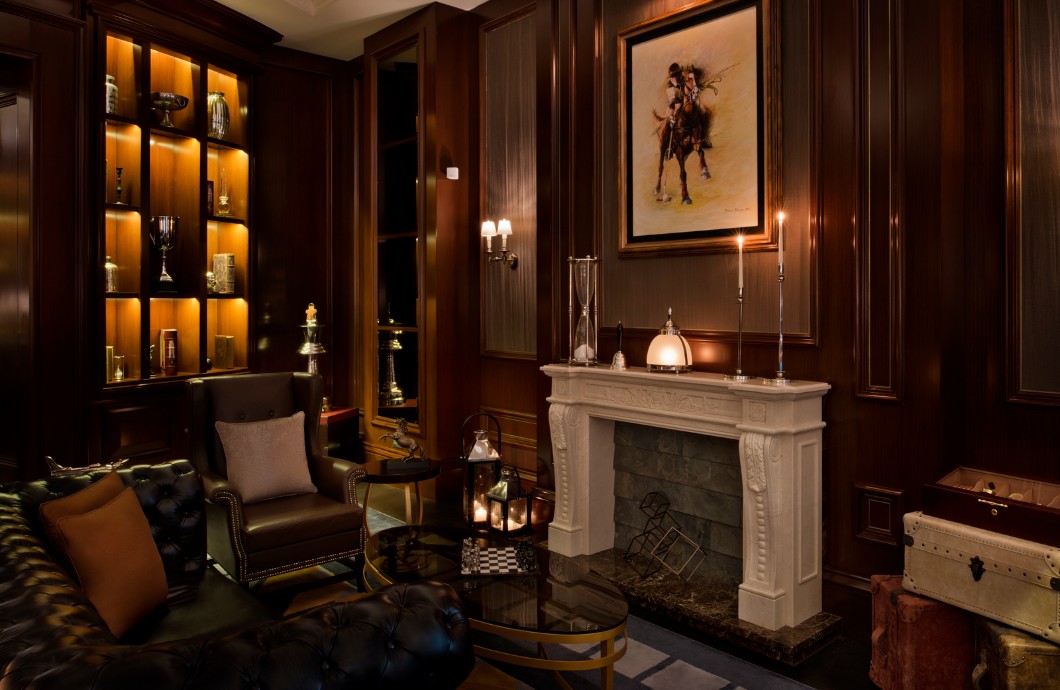 Designed to make a statement, the character of Al Habtoor and the legacy of polo are stitched, weaved and translated into every aspect of the bar: artworks, artefacts, trophies and memorabilia whisper an homage to the Al Habtoor's family's love of the game, set against plush dark leathers, ornate wood and tiled floors, and endless stories through the ages housed on bookshelves.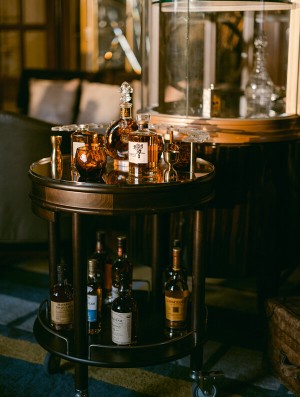 Take a seat at the bar to sip fine spirits or have a cocktail designed to your liking under the auspices of a hypnotic water-colour artwork of a Bentley's side panelling. When it's time to get comfortable, relax into a leather sofa by the fireplace for a game of chess, as a stack of pre-loved trunks presides over your game - all battered and beautiful, and a reference to the Al Habtoor family's fondness for travel. Silver globes and figures of aeroplanes nod to the well-heeled and well-travelled amongst The Polo Bar's patrons.
A well-worn saddle and polo mallet stand to attention in another corner, while a bronze-cast horse's head spotlit by a glittering chandelier draws the eye into the room at the end - an intimate space that can be closed off for private events, business meetings or whispered conversations. Here, The Cigar Cabinet displays a suave selection of Habanos and cigars, presenting the very best from Dominica Republic, Honduras and Costa Rica. Try the Wide Churchill 330, with its robust flavours of caramel and cherry, or the Hemingway Short Story 320.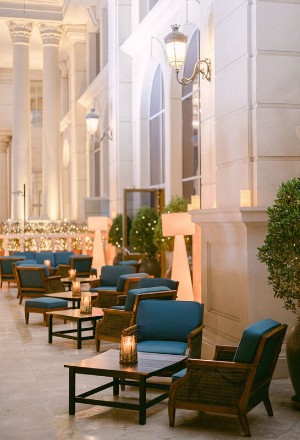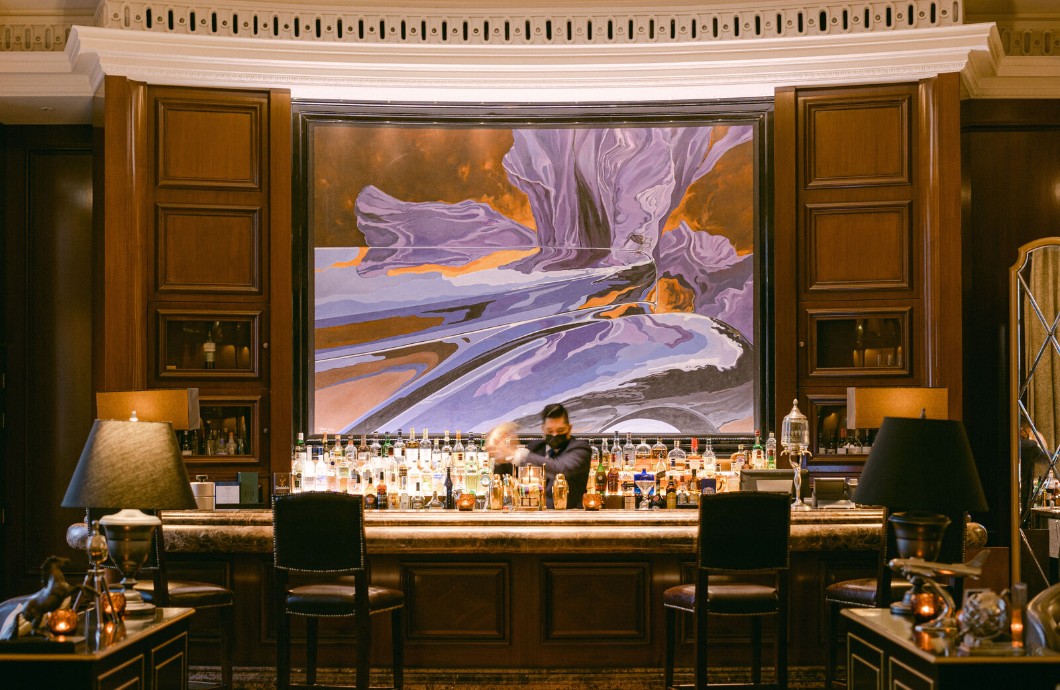 One of the most challenging cigars to make, with a Dominican filler and binder and a African Cameroon wrapper, it produces thick clouds of white smoke with a rich aroma.
A bar designed for easy yet sophisticated rendez-vous, its menu follows suit, a refined spin-off from the very best of World Cut Steakhouse, located just one floor above. Wagyu sliders, grilled black pepper octopus, tuna tartare, black truffle fritters and Parmesan French fries - light and laid-back. As accompaniment to the fine food, peruse a curated selection of prestigious champagnes, Old World and New World wines, artisanal beers and a premium selection of whiskeys and cognacs, including Rémy Martin's legendary Louis XIII.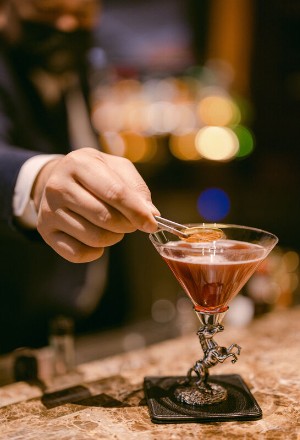 Or try something truly bespoke and let the barman be your personal mixologist - all you need do is recount your preferred flavours and let them do the rest. Or, enjoy a signature cocktail, such as the Red Stallion, which draws inspiration from 'the traveller', and created as an ode to the man who built this place. Concocting a unique combination of international ingredients, the Red Stallion pairs together American Bourbon, French Pinot Noir infused with peppercorns from the plains of Southern Africa, fresh red apple squeeze from Far East Asia, and locally-grown Hibiscus flower for the finishing touch.
Move outside to continue tête-à-têtes long into the night on the newly-reopened terrace. A cozy space with over-sized sofas and armchairs and more than a hint of Parisian chic, the terrace is bathed in a soft glow from lanterns, candles and garlands of light.
Wherever you choose to recline, let this time-honoured homage to polo and travel take you on a journey, as if on a horseback ride, through the history and heritage of the storied Polo Bar. Doesn't it feel great to get back in the saddle?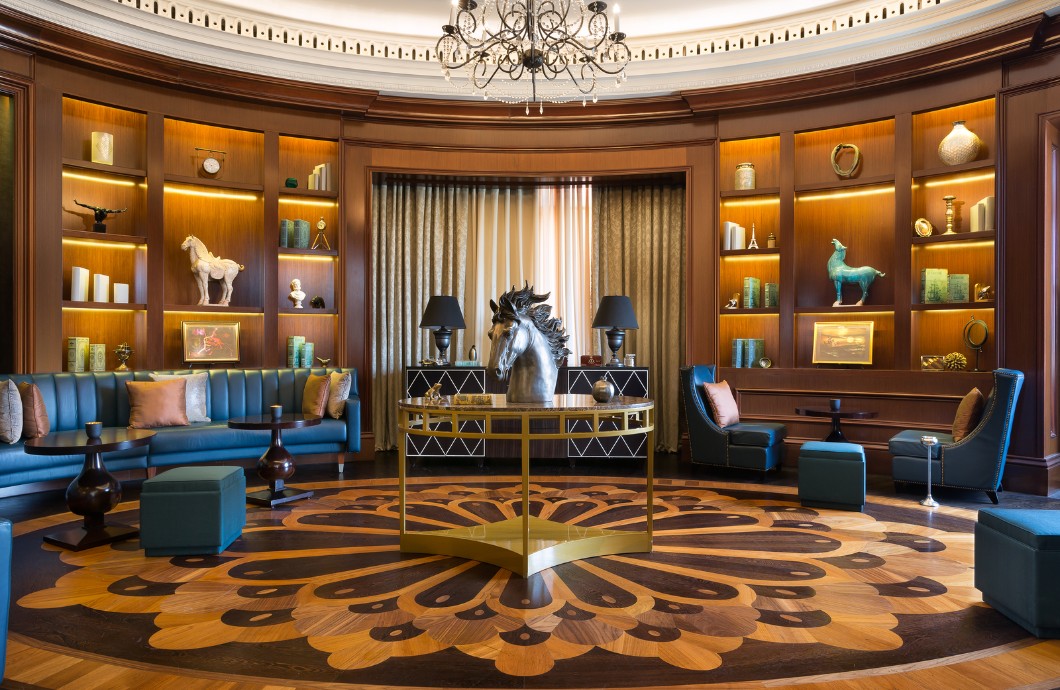 RESTAURANT:
WHAT: The Polo Bar, Habtoor Palace
WHERE: Dubai, UAE