Experiential dining has become something of a buzz phrase in recent years, with the restaurant industry reacting to a spike in demand for something more than just dinner. Not necessarily dinner and a show, but something more interactive and immersive that pushes the boundaries further beyond what's simply plated. Many restaurants have tried, few, however, have succeeded in creating something genuine rather than gimmicky.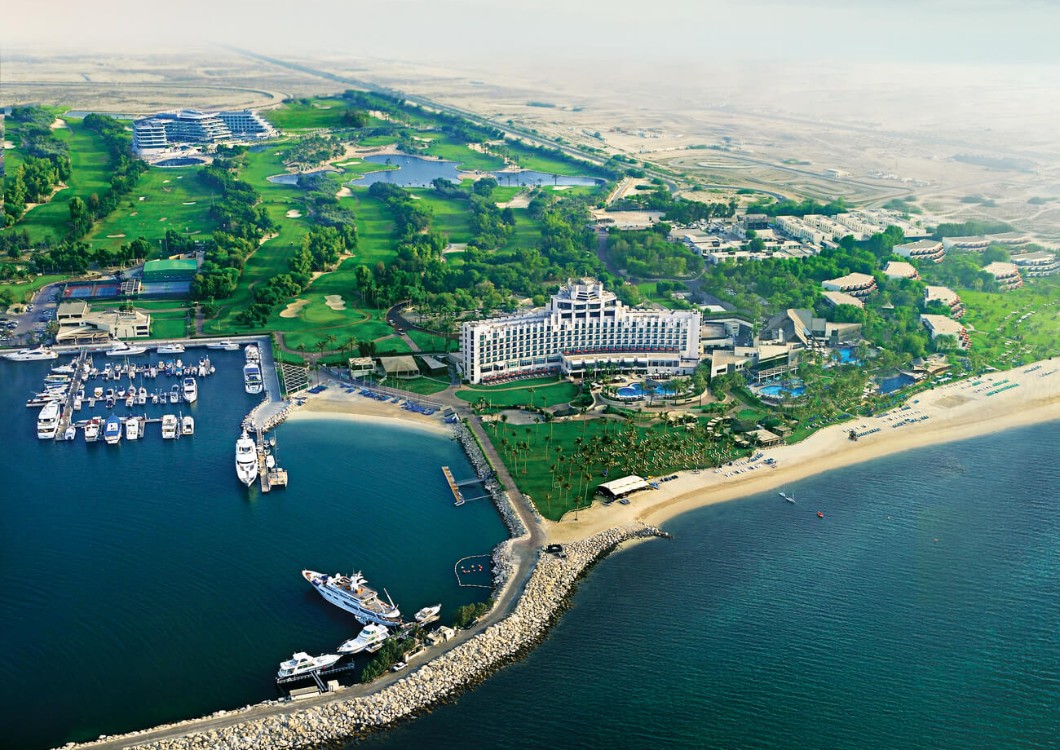 Dubai's newest immersive dining restaurant is Sirene, at JA Beach Hotel, which has managed to master the art by blending innovation, sustainability and culinary artistry with an evening at sea. Its Message in a Bottle dining concept – curated by Dinner Time Story – takes diners on a sunset tour of JA Marina each Friday and Saturday evening, before inviting guests to venture downstairs to be immersed in a dinner of 3D graphic technology and tale-telling theatrics.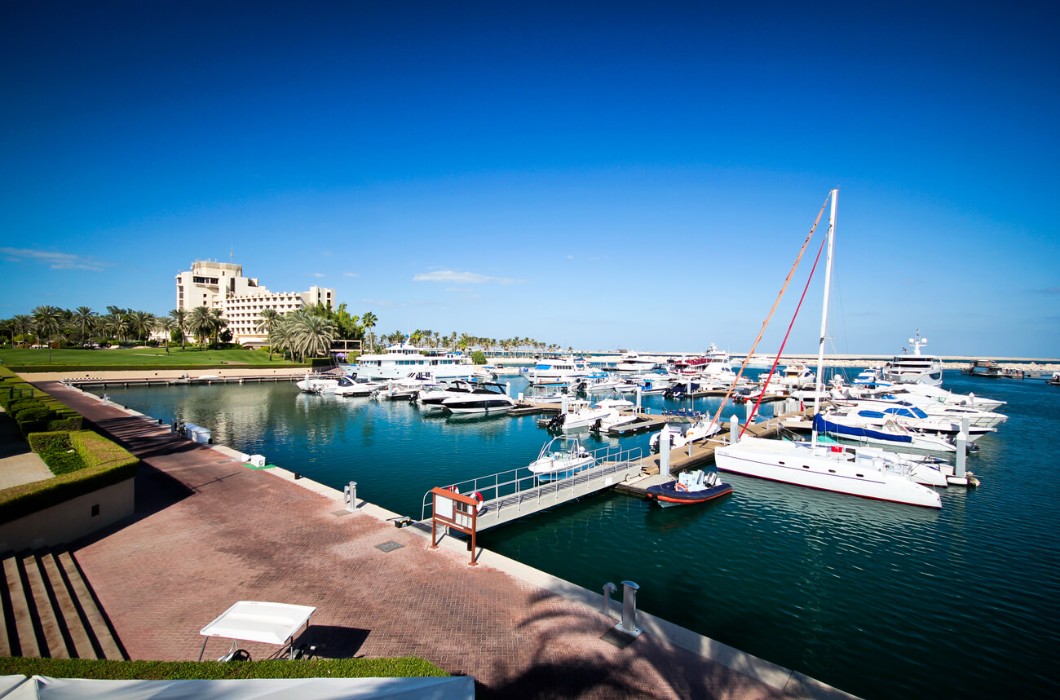 The immersion starts gently, as we cast off from shore – with glass of wine in hand and a saxophonist playing mellow tunes – and watch the sunset from the top deck turn the sky from flame-red to milky pink. We follow the darkness downstairs, the dining room illuminated only by small table spotlights. The windows have been blacked out to recreate portholes, through which jellyfish projections glide by and bubbles ripple across our table cloth. It's intriguing and strangely calming.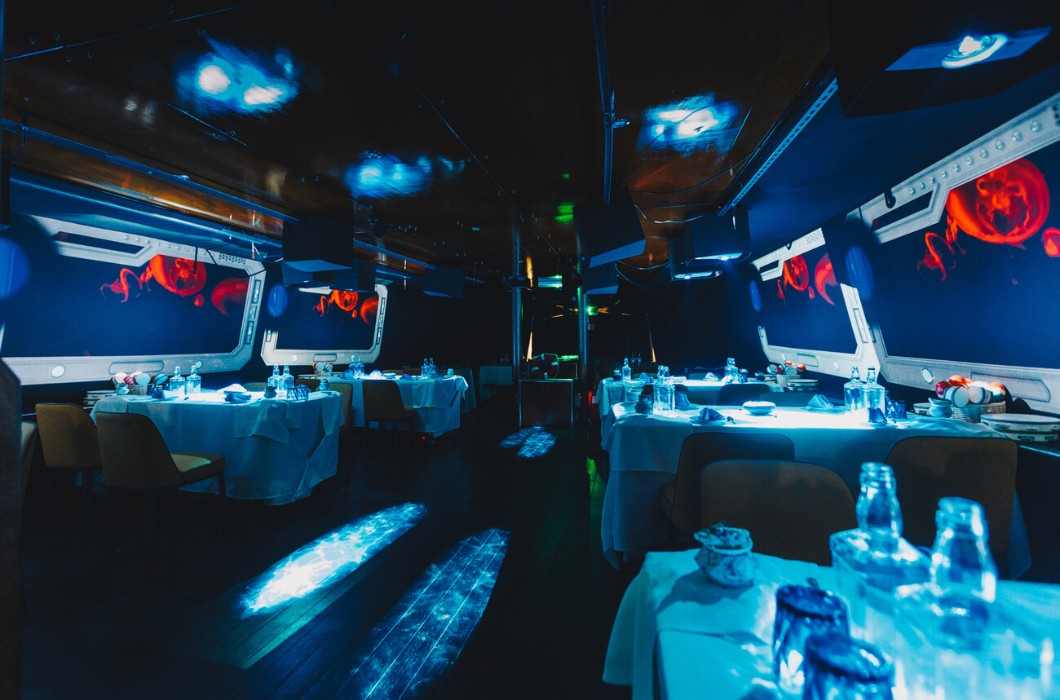 The next 90 minutes play out over fairy graphics, an avatar from the future, and 3D scenes and projections that highlight the plight of our oceans and environment, inviting our interaction per course to help solve the dilemma of sustainability and secure the future of the planet. It completely mesmerises my six year old, as she tries to defy a levitating bowl spinning over our table, enjoys playing with penguins as they 'swim' past, plays the 'tongue drum', tambourine and maracas to create an underwater soundtrack, and doesn't ask to watch the iPad once.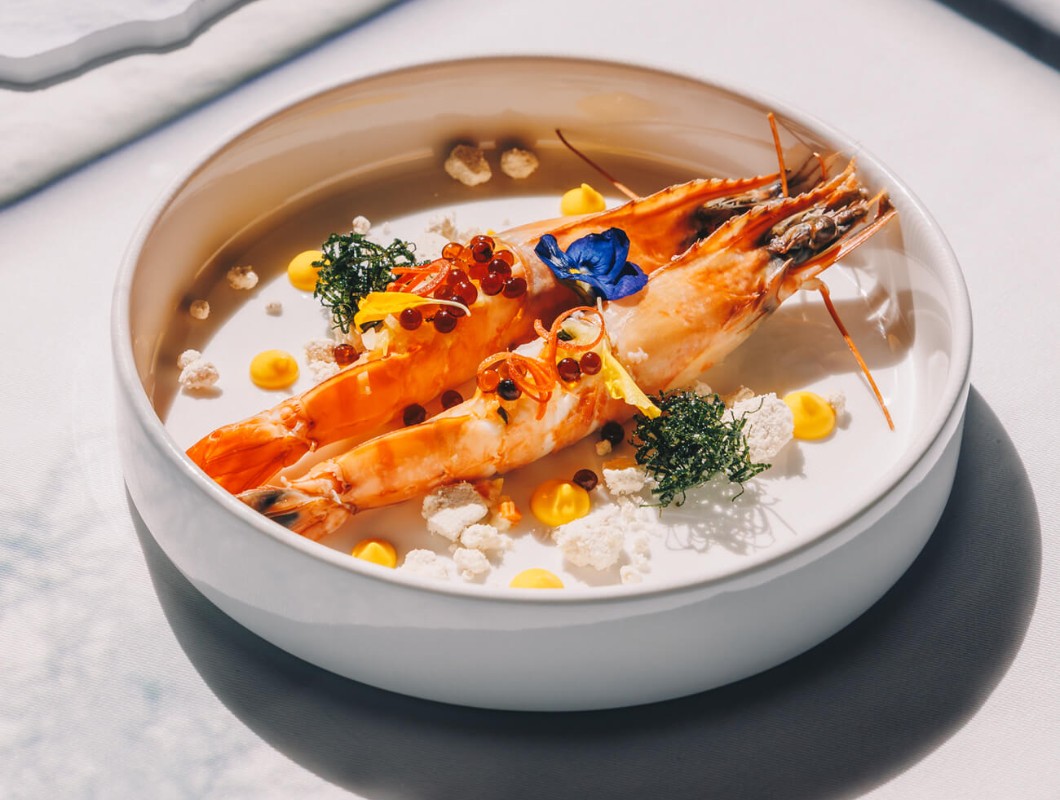 The food plays a huge part of the experience, with each plate telling a part of the storyline. We feast on citrus scallops mousse, tiger prawns and pan-seared seabass, as well as baked aubergine with mashed potato, tomato salsa and black olives, all of which are excellent and presented in creative ways. For kids, the visual thematics are strong too, with food served in a beautiful oyster shell and on a plate decorated with purple petals and micro-greens. Whilst eating we clear up (edible) 'plastic' from a beach scene, stop icebergs from melting in the Arctic, and tackle climate change in a question round.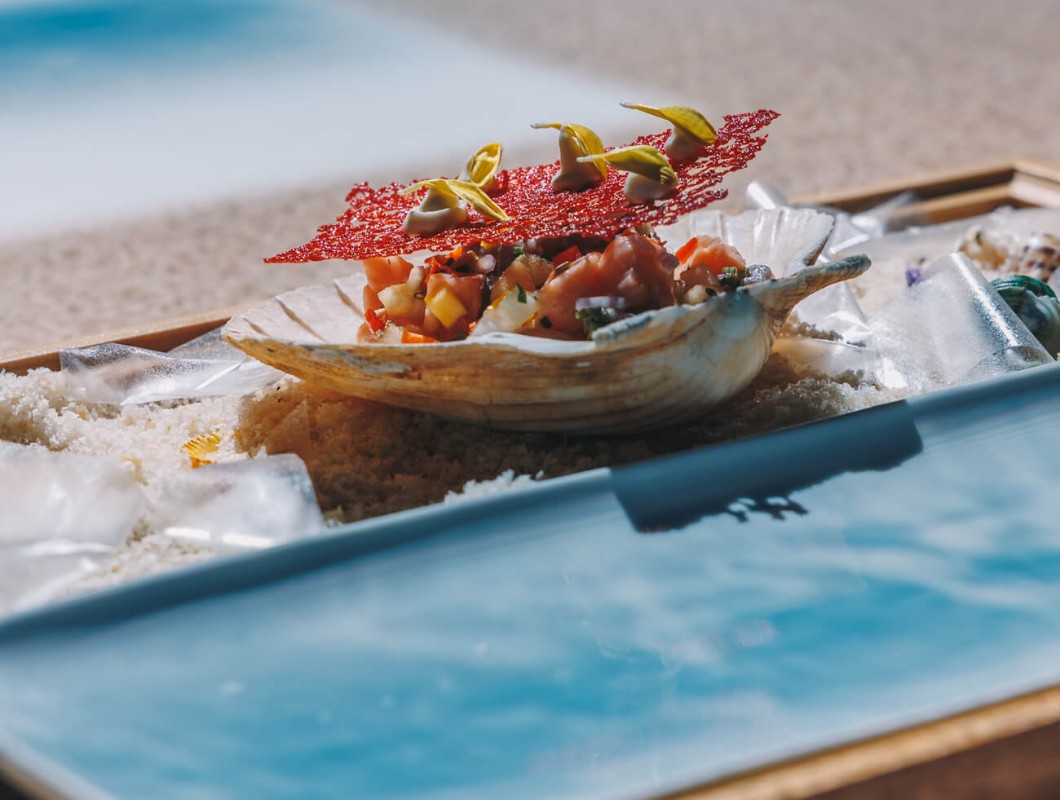 The highlight is dessert, for which a tray filled with macarons, meringues, berries, coulis and crushed cookies is brought over, and we're to use our hands to create our very own edible coral tablescape on the interactive mat. It's messy, but a lot of fun. And nothing goes to waste, because once we've completed our Matisse masterpiece, we eat it.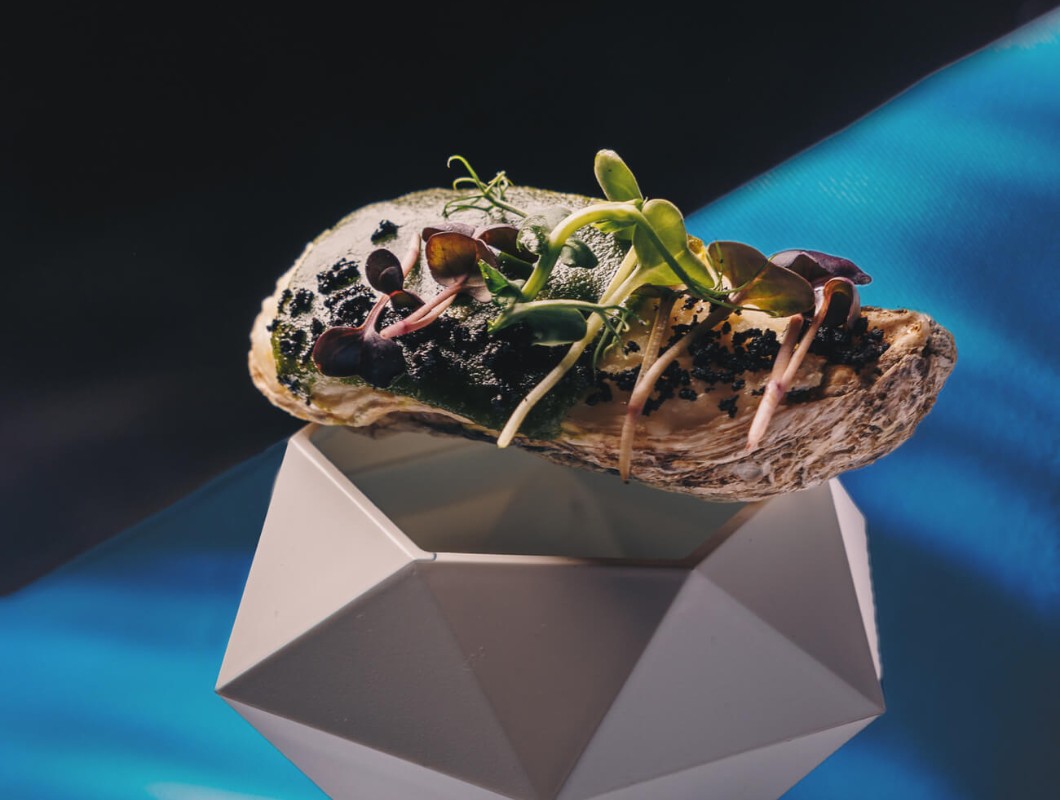 Most interactive dining experiences aren't interactive at all, but Message in a Bottle really invites you to invest in the story as it unfolds, learning with every plate how 'you' can make a difference in the future of the planet. It refrains from being preachy, and just feels educational and entertaining. Or, in the words of my six year old, "fun, brilliant and super, super cool."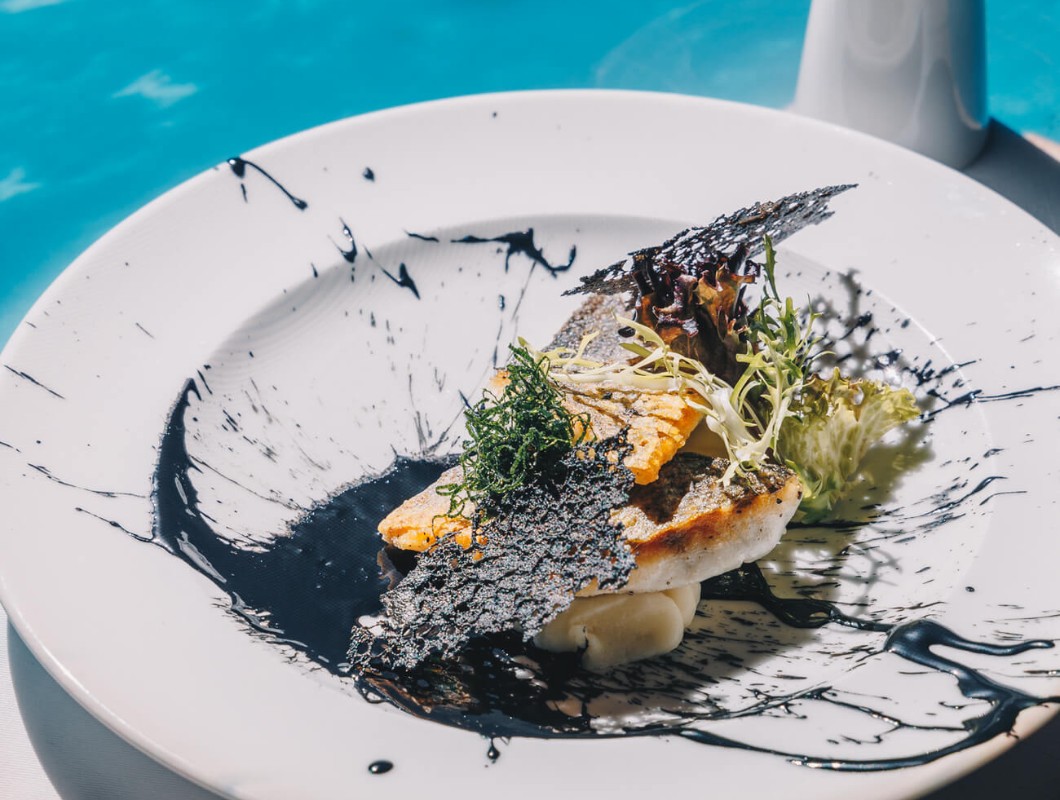 RESTAURANT:
WHAT: Sirene - Message in a Bottle
WHERE: JA The Resort, Dubai
TEL: +971 4 814 5604