A white Rolls-Royce Phantom, an armoured GMC and a bevy of luxury limos sporting little sandcastle-sized flags from a spectrum of allied nations. The approach to Conrad Abu Dhabi is buzzing with dignitaries, VIP delegates and security attachés flooding into the conference centre, a stone's throw from the presidential palace of Qasr Al Watan. It's a far cry from the casual-to-fine dining landscape of Yas Island or Downtown Dubai, but an even starker contrast from Talaván – the provincial village of 800-ish residents where José Pizarro first donned his apron.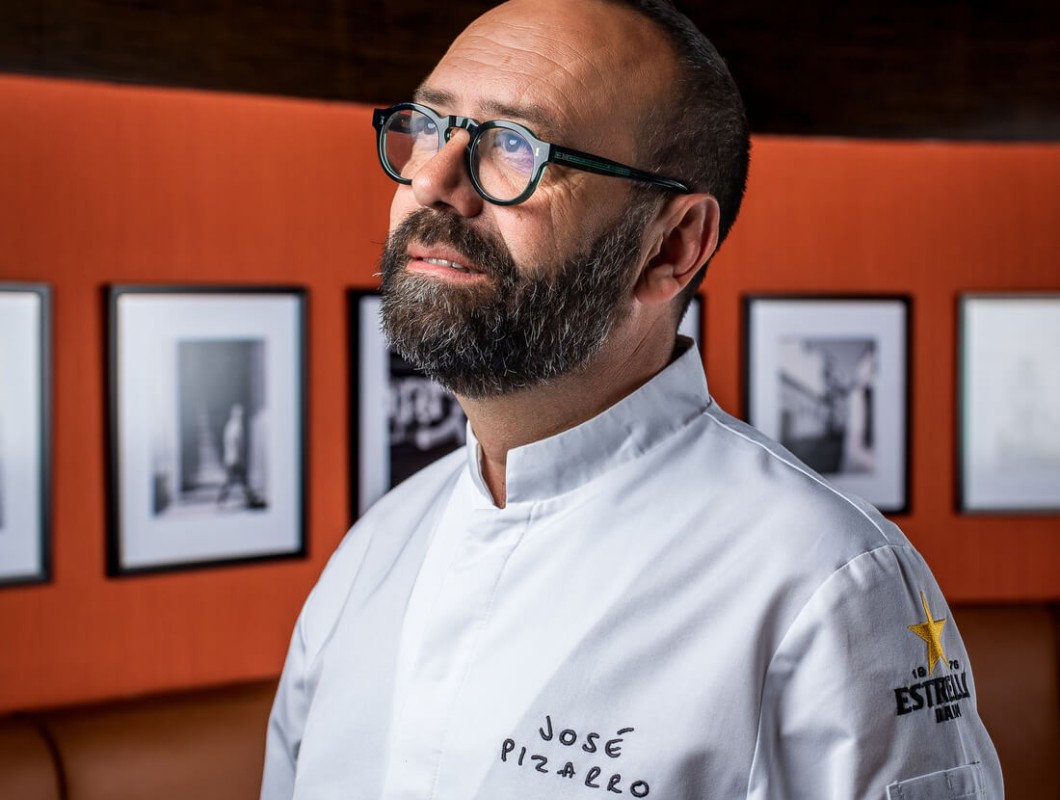 While he refers to London as "home", Pizarro is a son of Spain and an ardent advocate for simple cooking. Quality ingredients, trusted methods, no fuss. It's a barebones cooking philosophy that has served him well at his clutch of London outposts, embedded in the UK capital throughout the UK's modern culinary renaissance. Splicing the DNA from his breeze-in-and-out tapas concept in Bermondsey and his equally relaxed "RA" edition at The Royal Academy of Arts, this non-European debut is the best of both.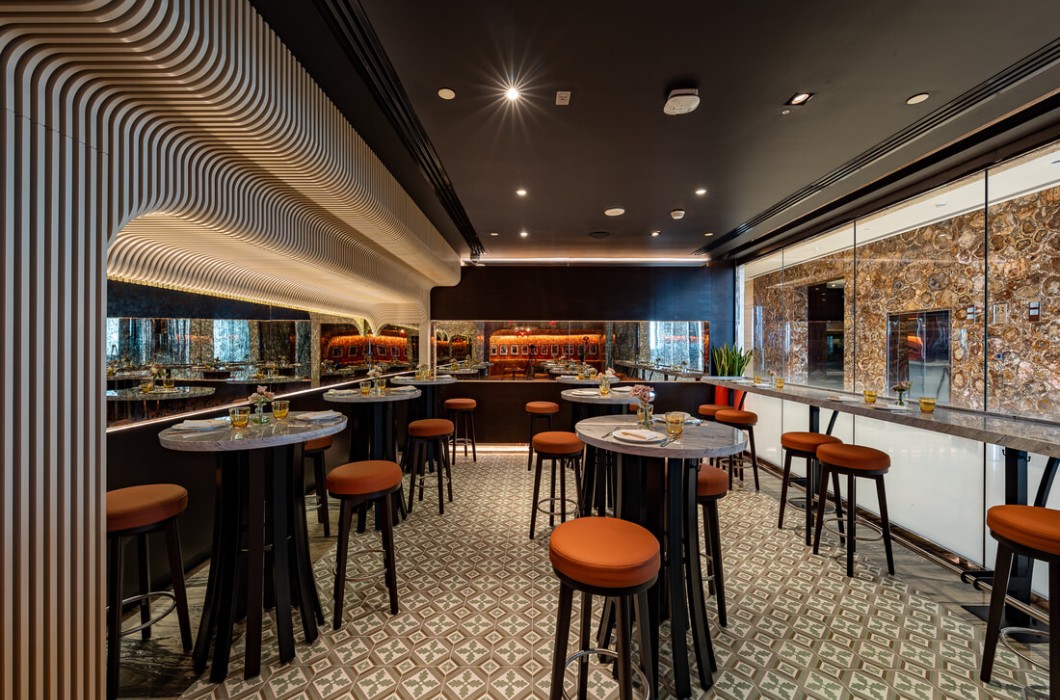 High tables in the front, with countertop seating and floor-to-ceiling panes, all give a saloon-esque feeling that verges on goldfish bowl dining but invites those who pass by into the warm and welcoming ambience.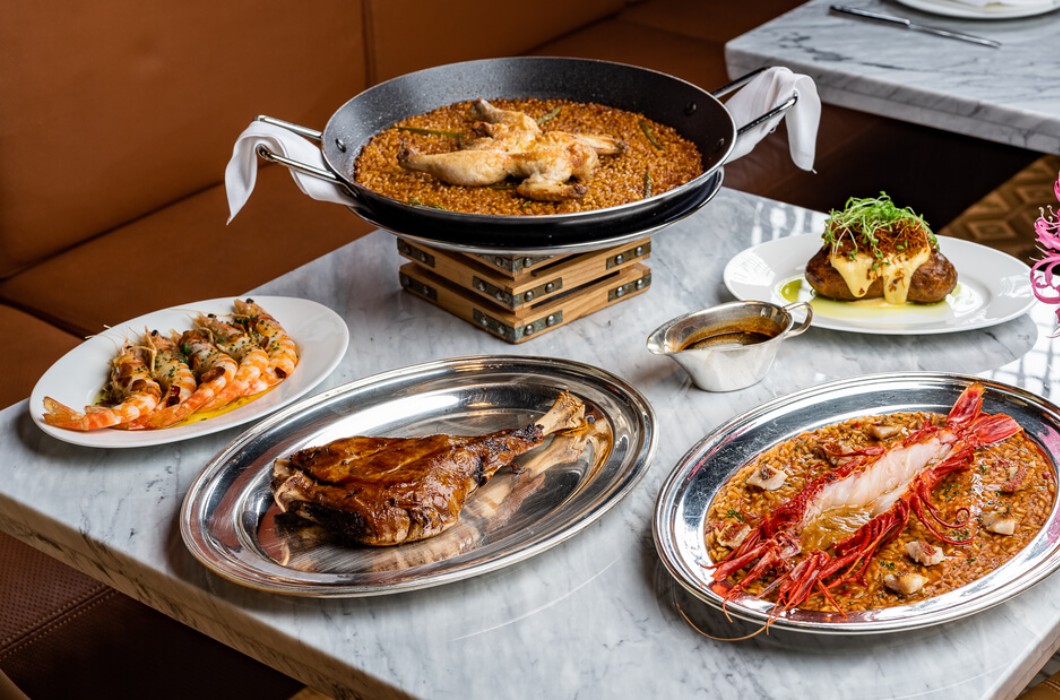 The faux antique mirrors and subdued lighting give a period feel that nod toward a golden age of dining, while Pizarro's very-own family photographs adorn the entrance area, removing any sense of pretension or pomposity. Endearing black-and-white snaps of grandma and al fresco gatherings in the farmstead offer a homely feel.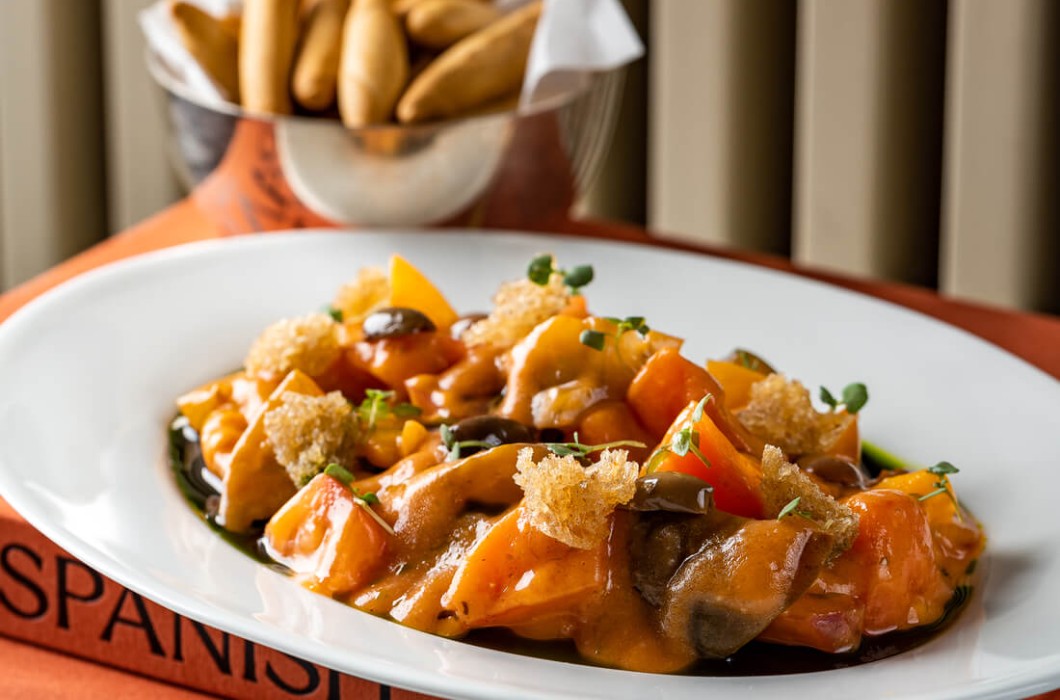 In the back section, there's low seating for diners who want to linger longer, as well as a modest bar with chilled Spanish suds on tap. It's not a large establishment. In fact, it borders on snug. With Pizarro himself holding court from table to table, entertaining local Emiratis and expats alike – particularly a host of Abu Dhabi Spanish residents. Always a hallmark of authenticity.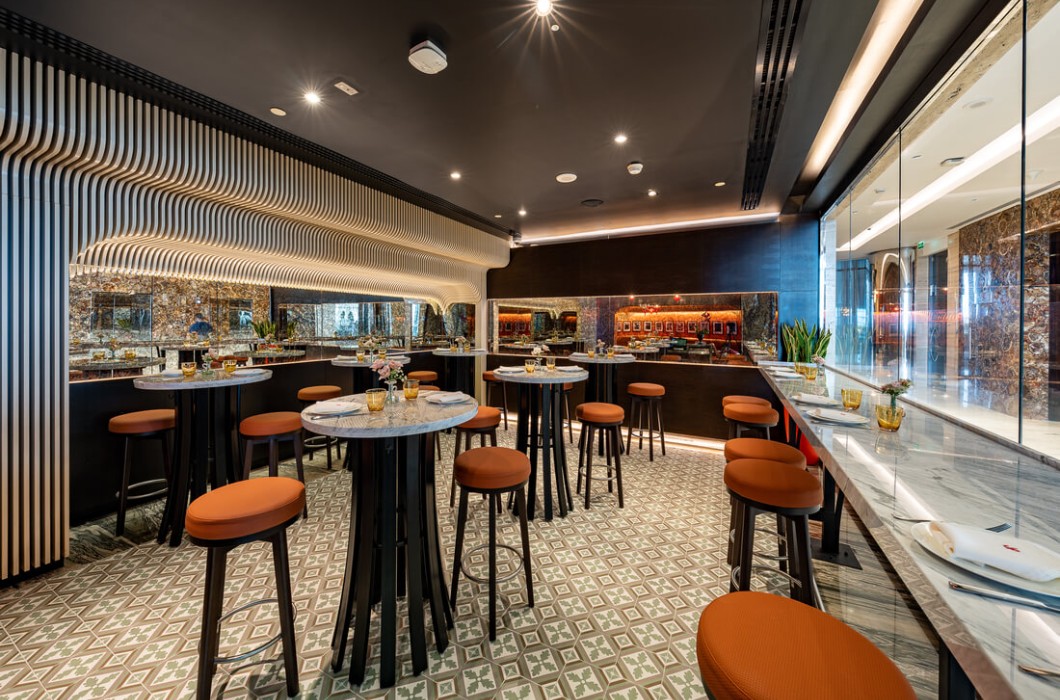 Thumbing through the menu, you'll see all the Spanish favourites but with added context and meaning. It has a storybook element, with each dish packing a little corresponding description or eccentric witticism, presumably from the mouth of Pizarro himself – cataloguing his favourite methods and maternal inspirations.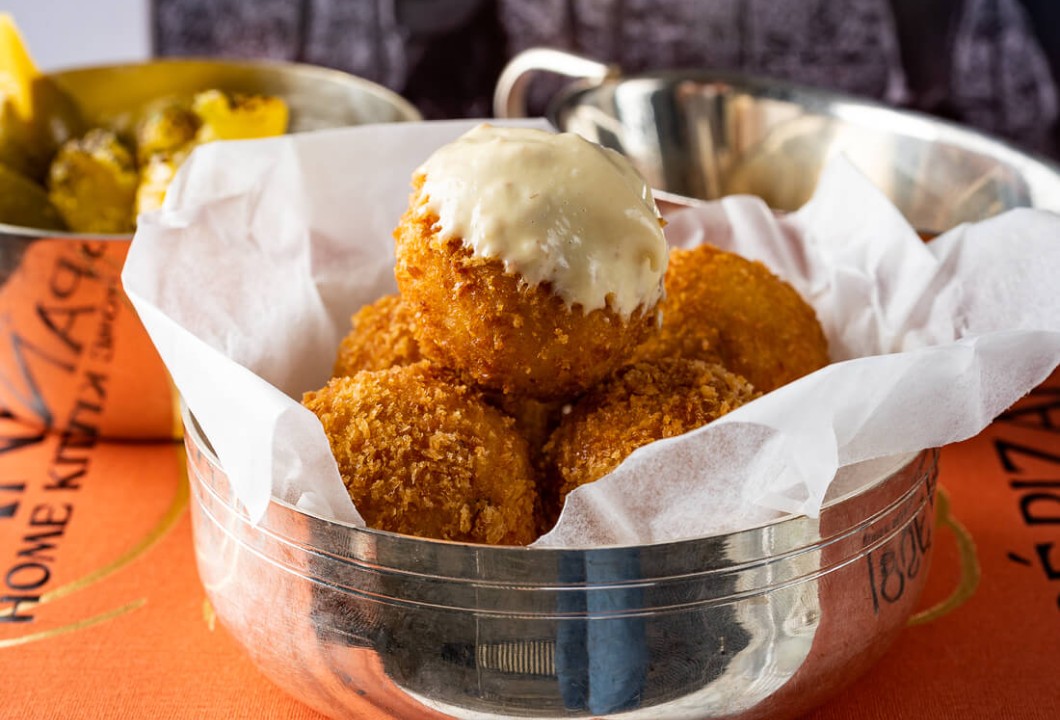 For this evening meal, Chef prepared us a mix of "pico pico" (small bites) and classic tapas options, with some heavy pours of crisp Spanish rioja. The spinach and manchego croquettes set the tone with silky bechamel and a cartwheel of umami flavours, served alongside thin fingers of anchovy toast for a sharper hit of salt on the tongue. Later, something more neutral and soft, with Pizarro's take on potato salad providing a more subtle bite – piled with confit tuna belly pieces and "pico" baby bread sticks. This was his mum's recipe, the menu informs us.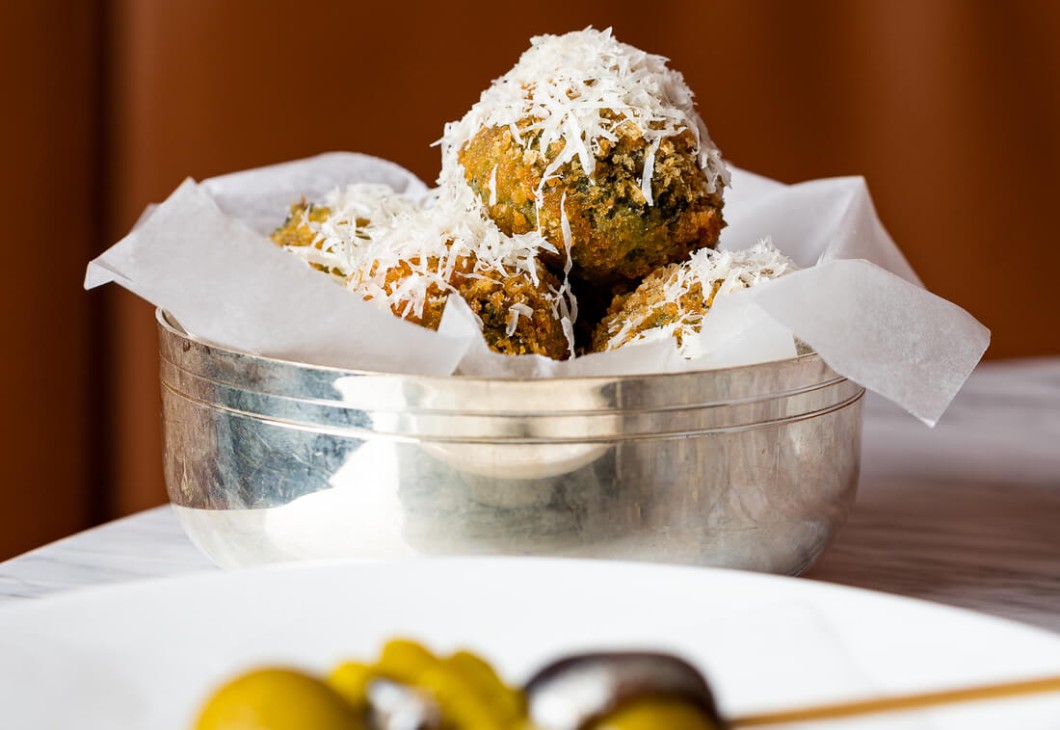 Tapas, as always, is based on sharing and that theme spills over into José by Pizarro's selection of hearty main courses. Diners are already gushing over their selection of tapas plates, so why stop sharing when it comes to the grills? For our countertop table, a hefty leg of 12-hour braised lamb is carefully positioned, lightly smattered in a rich gravy. Expect strong flavours. The lamb is as fragrant as it is tender, served alongside a modest portion of baked potato, topped with a splodge of garlic cream.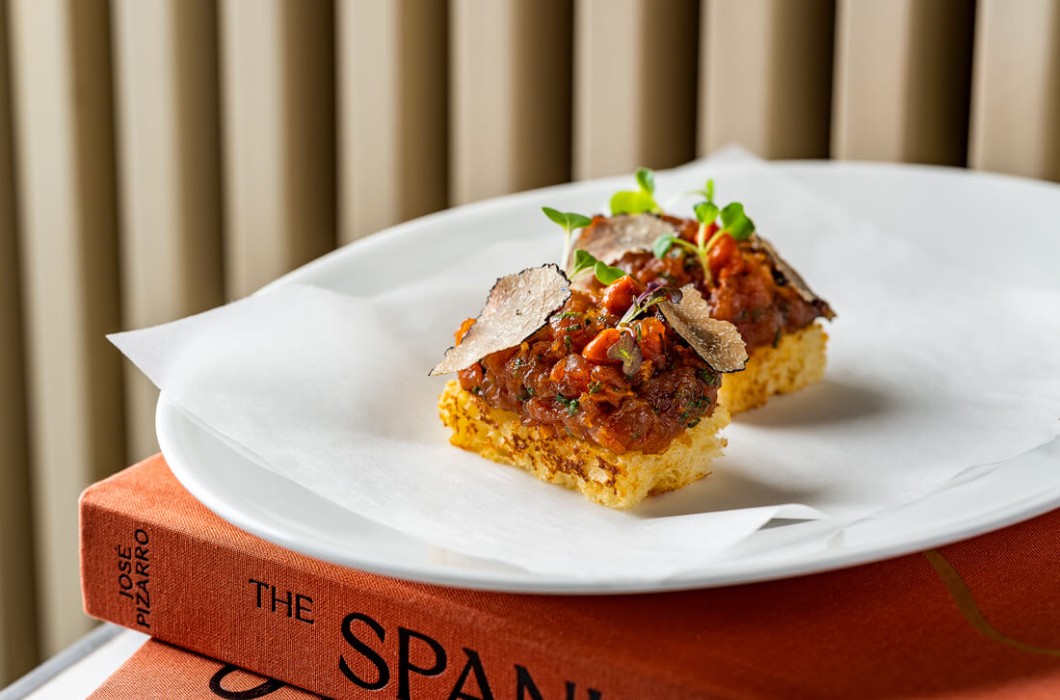 For a sweet finish, a fried flower rosette waffle with saffron custard. In Spanish, it doesn't quite roll off the tongue for a linguistically challenged Brit: loreta extremeña con crema al azafran y helado de melocotón. But it certainly is the perfect finish to a wholesome Spanish dinner – cool, sweet, nuanced and perfectly balanced. Much like the restaurant itself.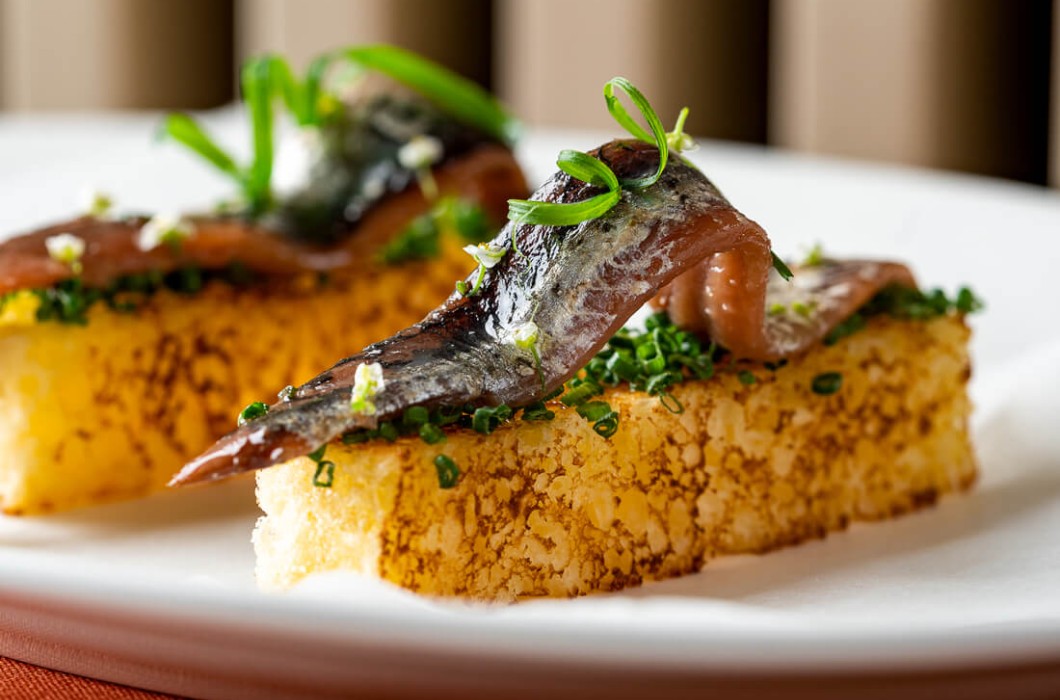 Whether you're here for business, international diplomacy, or just a snug dining experience with your close ones, José by Pizarro is a fine addition to Abu Dhabi's steadily growing culinary scene. Rustic flavours in a capital address, with a medley of Iberian favourites.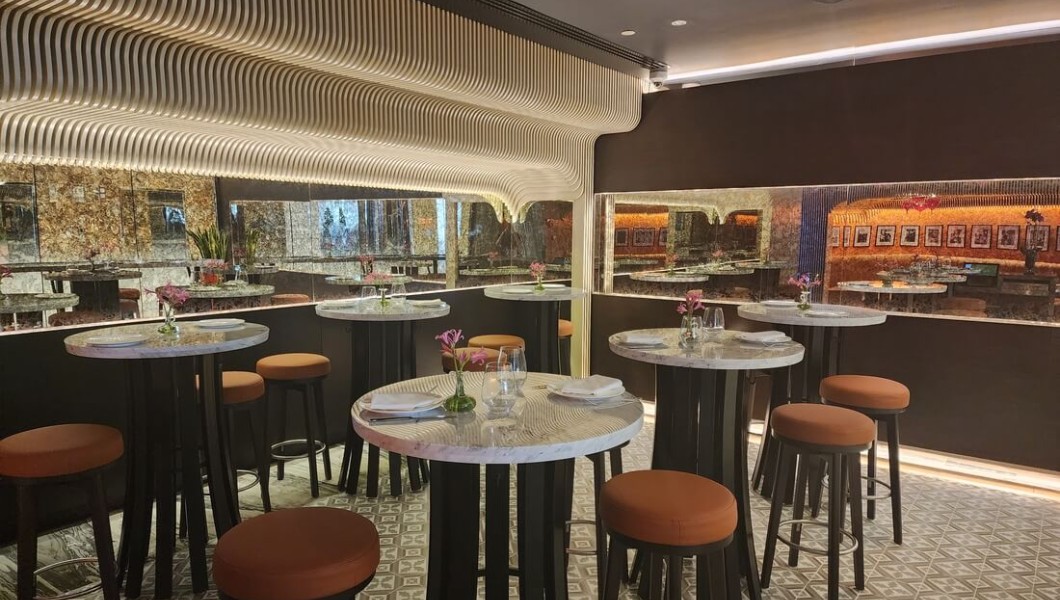 RESTAURANT:
WHAT: José by Pizarro Abu Dhabi
WHERE: Conrad Abu Dhabi Etihad Towers
TEL: +971 2 811 5555