Spread Across 14,000 square feet of sea water, standing at 105 metres tall, with 3,000 multicoloured LED lights… The Palm Fountain is attempting to break a Guinness World Records when it opens on October 22 as the world's largest water feature.
The Palm Fountain - the only multicoloured fountain in Dubai - was dreamt up to celebrate the city's resurgence and ambition to aim for the sky - accolades Dubai is well-known for. The fountain will have 20 bespoke shows - and each day there will be five shows lasting three minutes running every half an hour from sunset to midnight, all free for the public to watch from the promenade of The Pointe or from one of the surrounding restaurants or cafés, with Atlantis, The Palm hotel twinkling in the background. The fountain's sky-high dancing jets will be set to a backdrop of popular songs, including Khaleeji, pop, classic, and international music.
According to Xin Su, Chairman of Beijing Water Design Technology, the company behind the water display, The Palm Fountain features many first in ingenuity, citing the project as "a true sustainability and design accomplishment", that used only the very best technology and expertise to bring it to life.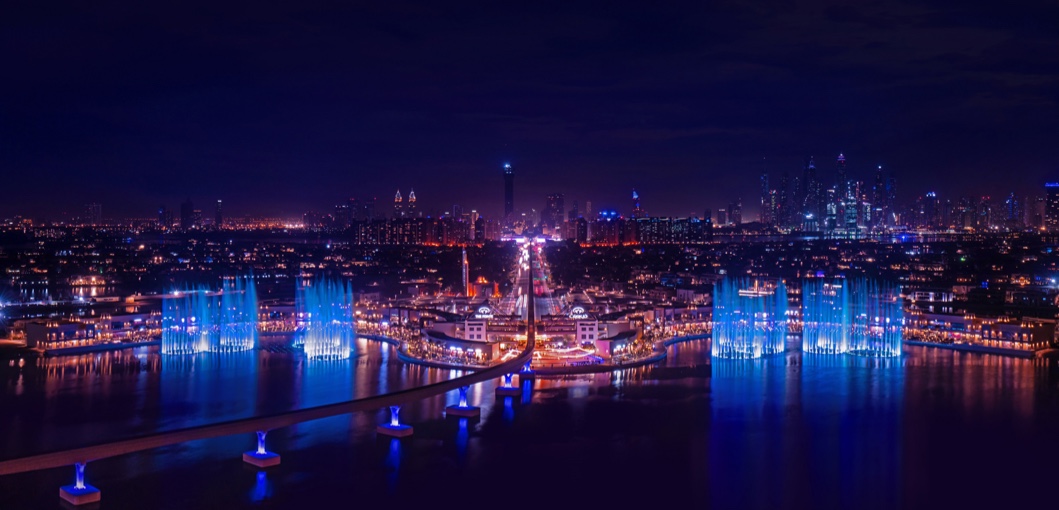 In a press statement, Omar Khoory, Managing Director of Nakheel Malls, said: "Nakheel Malls is proud to launch The Palm Fountain, a celebration of Dubai's resilience and building on the expanding portfolio of iconic attractions on Palm Jumeirah. As pioneers of retail and lifestyle destinations in Dubai, the launch of The Palm Fountain is a testament to our commitment to support retailers and push boundaries to provide our customers with unique experiences. We look forwards to the inspiration this will bring customers at The Pointe, residents of Palm Jumeirah, our retailers, tourists and the wider community."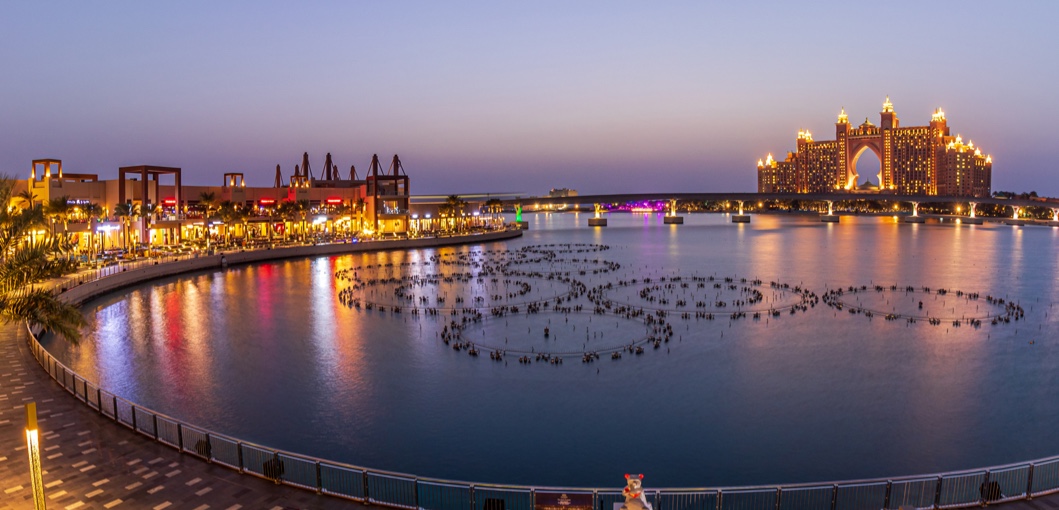 Following on the heels of The Dubai Fountain - which opened in 2008 and currently stands as the world's largest choreographed fountain system - The Palm Fountain will make its bid to trump its predecessor, with the team behind Guinness World Records in the process of verifying the 'largest fountain'.
Be part of history in the making at The Palm Fountain's inaugural launch event on October 22, with tickets available from Platinum List.