we all know who's really in the driving seat of decision-making when it comes to holiday planning, and as a clue it's increasingly less us grown-ups! If the saying 'happy kids, happy parents' rings true, we'll all be spending our summers at Disneyland or Butlins for the foreseeable future. But what if you can combine ultra-cool, kid-friendly experiences with the kind of stylish travel we all know and love? That's where VistaJet comes in, the first and only global private aviation company that makes flying private simple. Simple but sublime, we should say. But the icing on the cake is how it caters for kids, putting little VIP traveller experiences front and centre for VistaJet members.
The extensive traveller's program is designed specifically for children at high altitude, with the most ingenious adventures in the sky created to keep them occupied and entertained. Each adventure will be tailored to your child's age and interests, whilst combining the world-class hospitality of a private jet with exciting edutainment elements.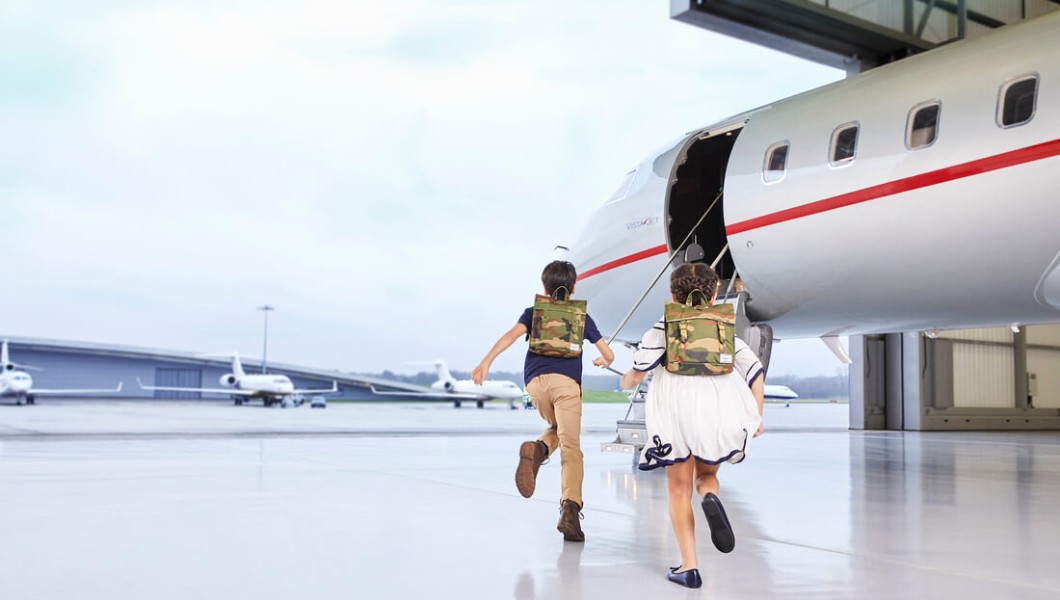 Fantasy-lovers can disappear down the rabbit hole and into a magical world with an Alice in the Sky adventure. Once they've picked out their costumes, they'll be guided through the Alice in Wonderland story by one of VistaJet's trained entertainers, playing games, trying themed crafts and activities, and enjoying a deliciously colourful Mad Hatter's Tea Party.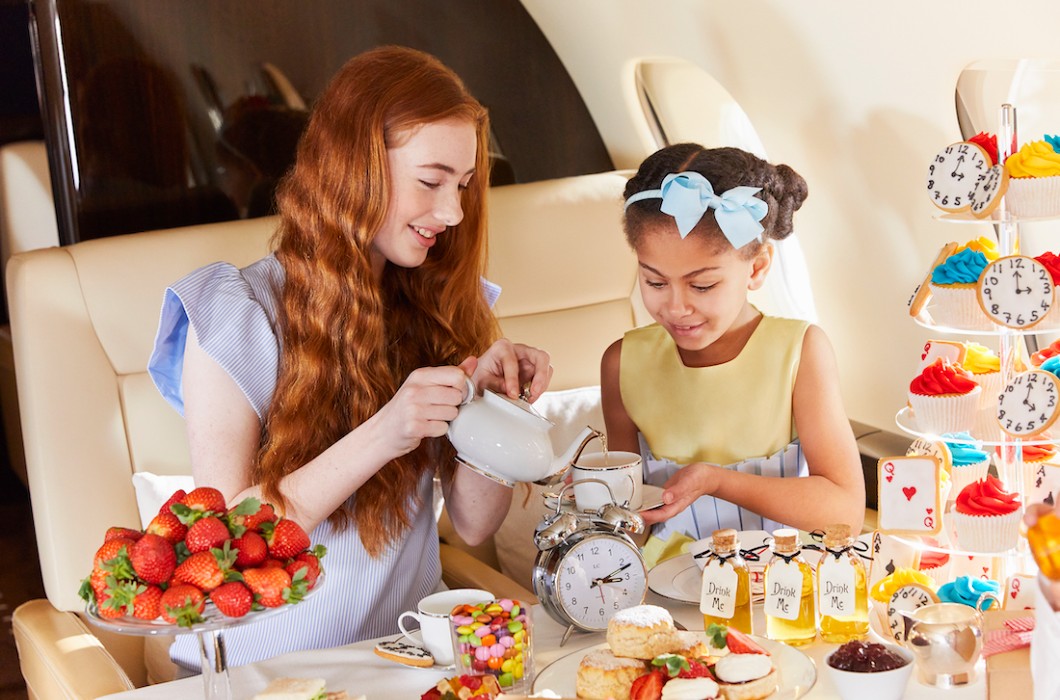 For film buffs, the Movies in the Sky adventure gives aspiring young actors and actresses the chance to call 'action' and star in their very own movie, acting out their favourite blockbuster or bringing a whole new story to cinematic life.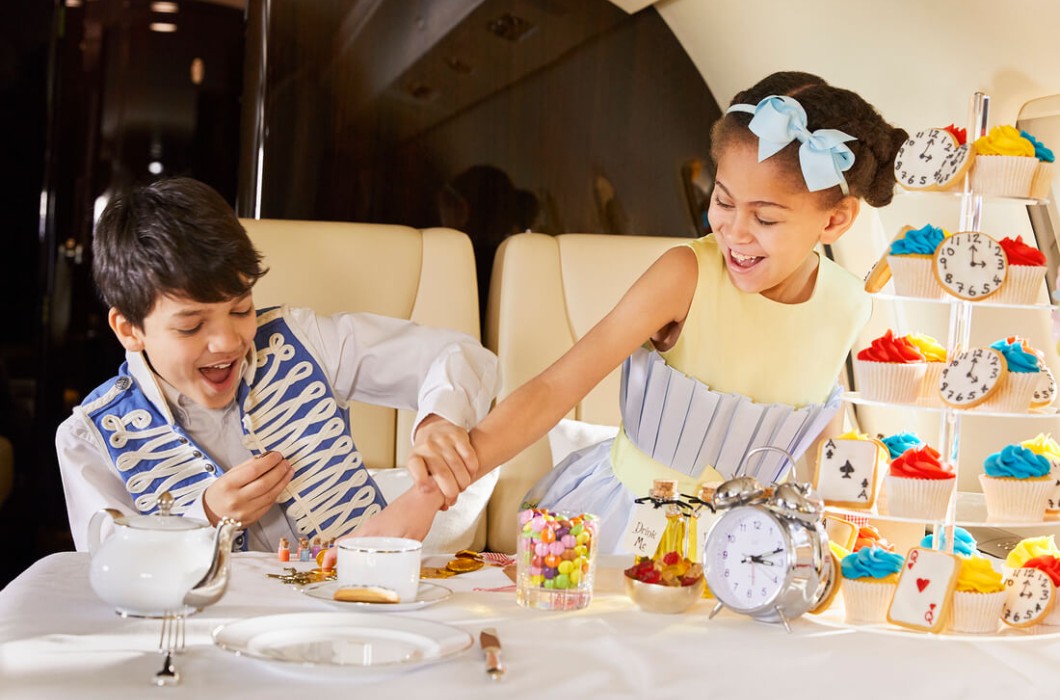 For something a little more covert, kids can become a recruit and train as a secret service agent, like in all the best classic spy movies. The Secret Mission will see them solve an international criminal operation, guided by a sharply dressed in-flight 'spy chief', who provides briefcases with cryptography kits, spy gadgets and a Kingsman-inspired training program.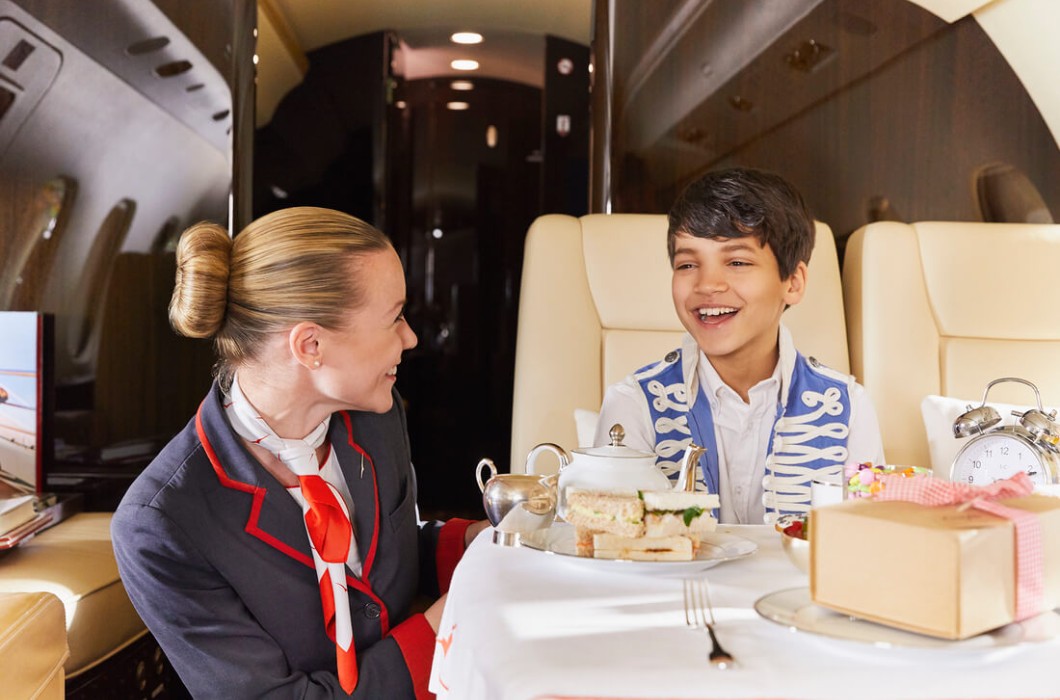 On top of the in-sky adventures, each little VIP traveller gets an Explorer Backpack, tailored to their age and destination, designed to be used both on board and beyond. In fact, the whole family gets a personalised Activity Hamper, filled with things to do together, meaning the sky-high fun can continue long after you've touched down.