Jutting out from the icy landscape of Norwegian Antarctica, Wolf's Fang Mountain is one of the few geographical features that interrupt the frozen canvas; a fitting namesake for the second high-end outpost from Antarctic travel company White Desert.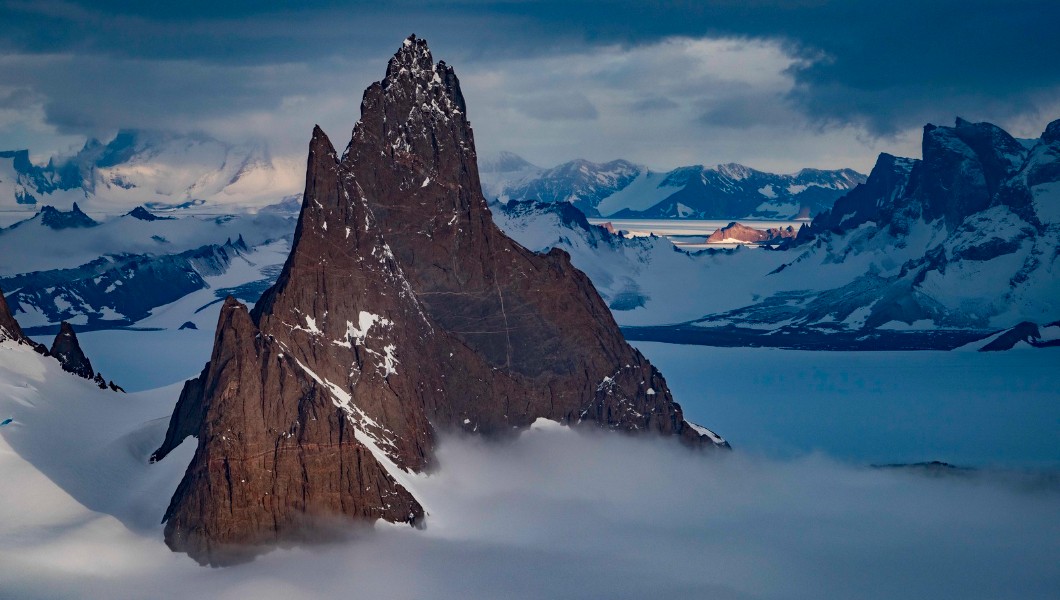 Situated near the foot of the peak, which rises up 1,000m above the ice, Wolf's Fang is a brand new adventure base camp for groups of up to 12 intrepid travellers at a time, accessible via a private jet transfer from Cape Town, where guests usually spend a few days before their adventure begins.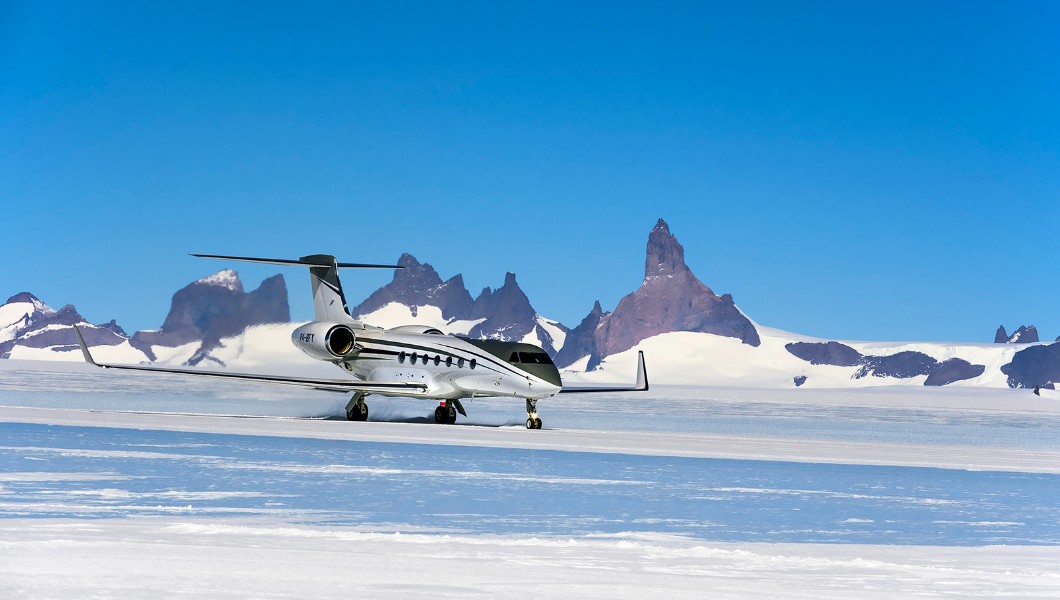 The nearby peaks affordendless opportunities: ice-climbing and abseiling on the frosty mountains, fat-biking across the frozen landscape or hiking to distant summits, all led by expert guides from White Desert.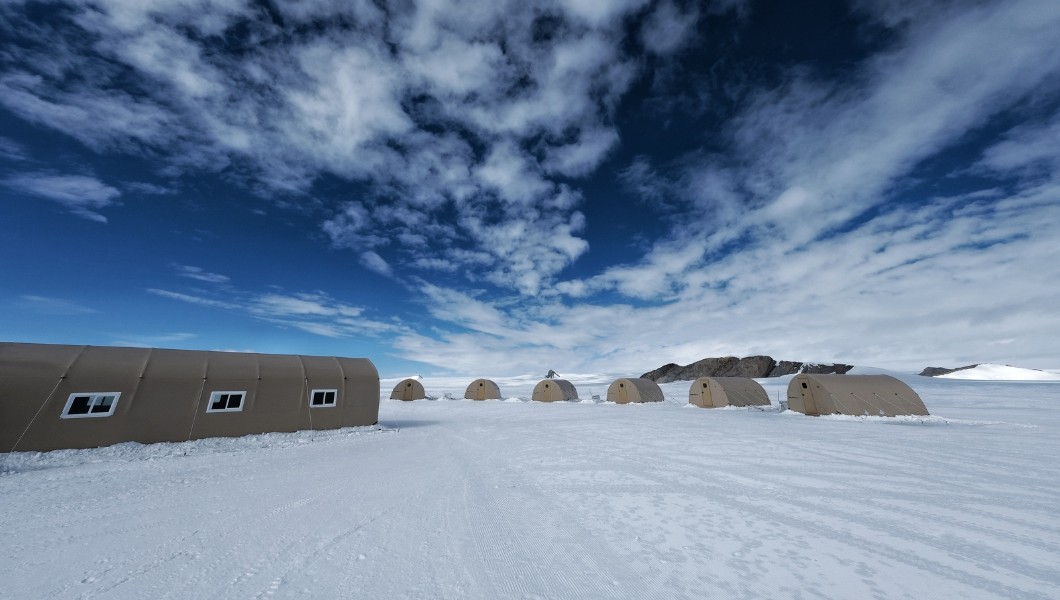 Activities are not limited to the confines of the camp and its surroundings: guests staying at Wolf's Fang or the company's first ecocamp, Whichaway Oasis – home to a sauna and wellness pod adjacent to a freshwater lake – can take a short flight in a light aircraft to the Geographic South Pole, the lowest point on earth, or visit a colony of 28,000 majestic Emperor Penguins: a truly David Attenboroughworthy, once-in-a-lifetime experience.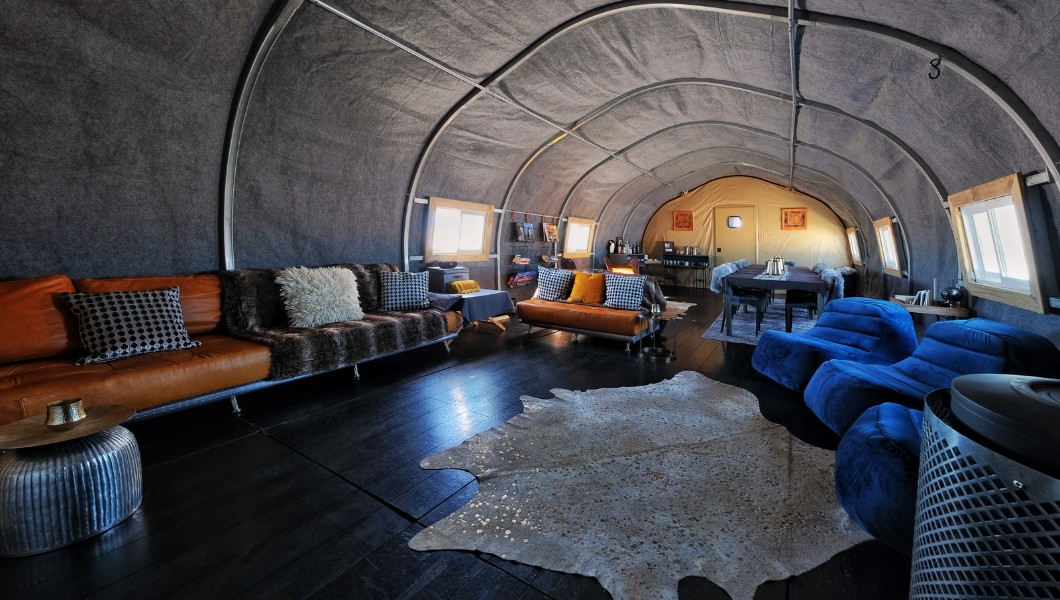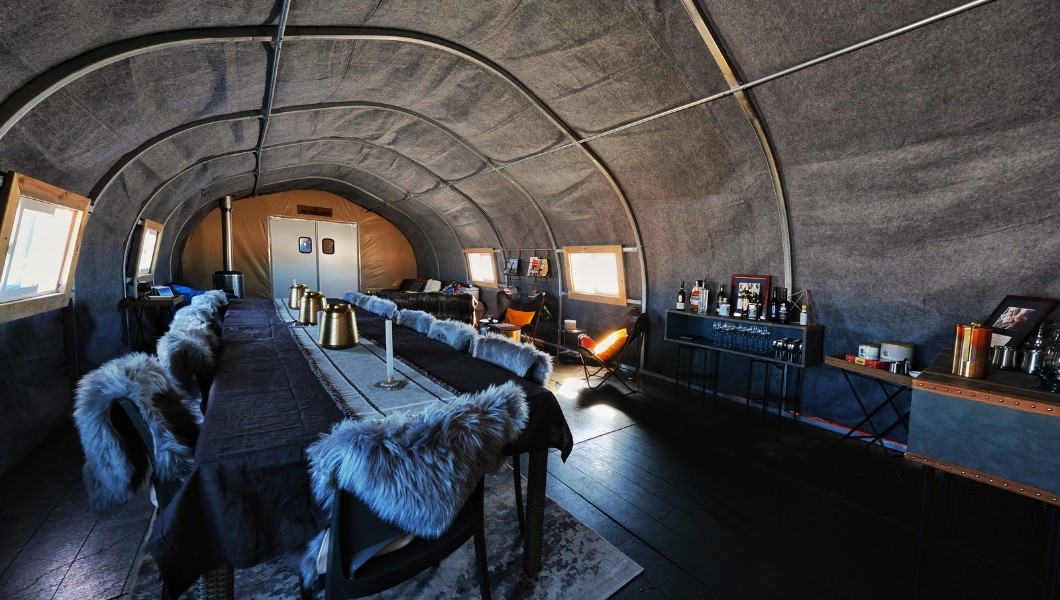 Back at camp, the ice bar serves cocktails made with 10,000-year-old ice hewn from the landscape, and over in the lounge tent, guests can gather around an old-fashioned prospectors' stove and share stories of their adventures each evening. Although, with 24 hours of sunlight during the short Antarctic travel window from December to January, it's hard to tell when evening is. When the time for sleep does come, six state-of-the-art tents blend necessity and creature comforts, with leather and canvas furnishings and fluffy blankets for extra warmth; each individually heated and fully insulated from the cold world of the White Continent.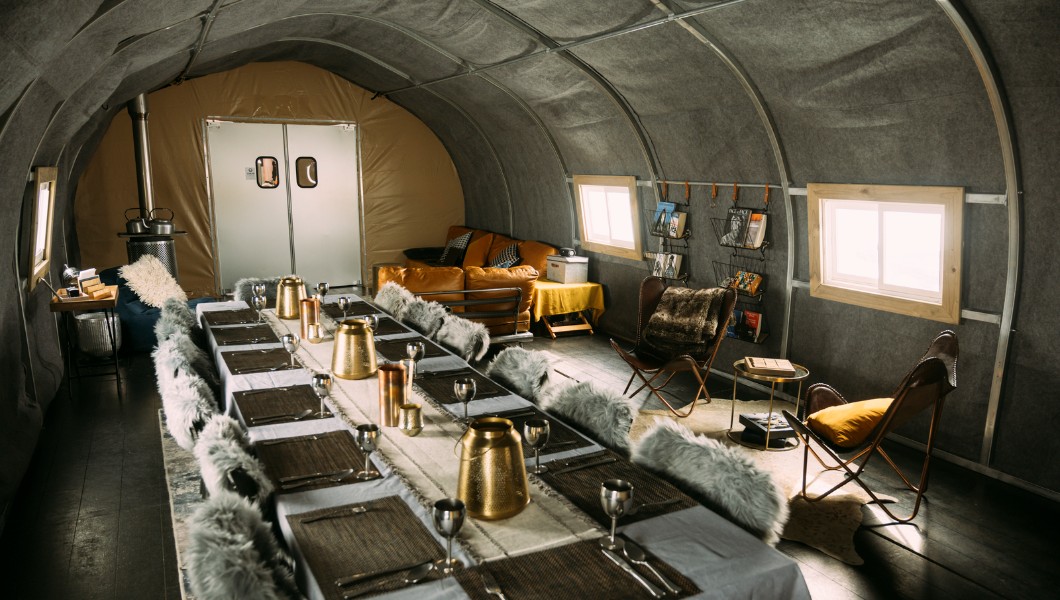 The first trip to Wolf's Fang departs on November 28 this year. The six-day Early Emperors trips starts from US $52,000 per person and the Emperors & South Pole eightday adventure starts from $83,000.