As of today, January 3rd, 2021, Emirates has unveiled a new class of travel, with the introduction of Premium Economy. Debuting on its London route, those hopping between Dubai and the UK capital can experience the 56 new seats, presented in a 2-4-2 cabin configuration. But what does that mean for you and I? With a more generous seat pitch of up to 40 inches, the seats are 19.5 inches wide and recline into a comfy cradle position offering ample room to stretch out and 'put your feet up'. Each seat also has a 13.3-inch screen, one of the largest in its class, and lots of little thoughtful extras that passengers will be pleased about, such as easily accessible in-seat charging points, a nice-and-wide dining table, and a side cocktail table. Oh, and there are three toilets dedicated to Premium Class, ensuring bathroom breaks become a thing of the past.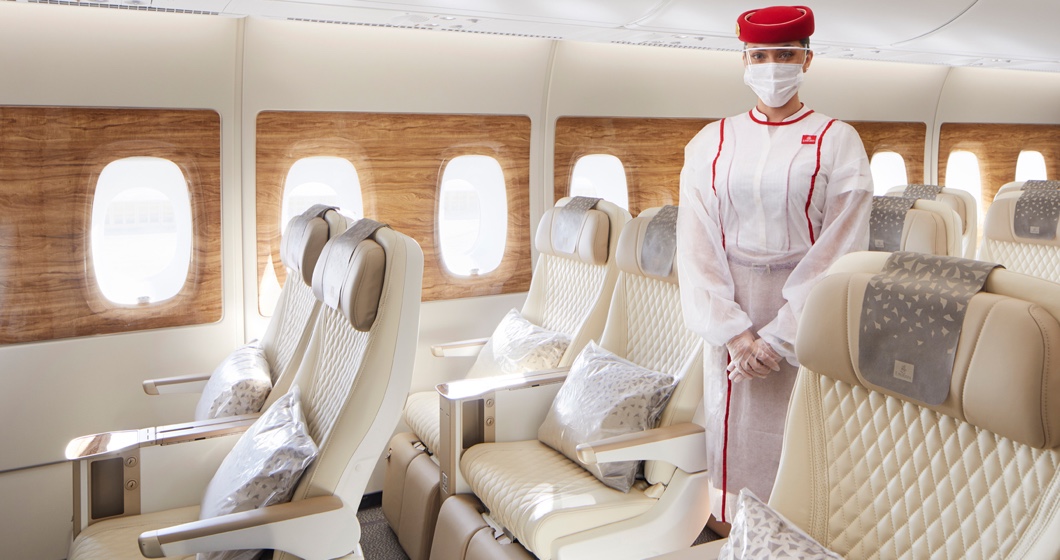 So, when do we get to try out this all-new experience? Well, the new A380 aircraft arrived from Airbus' Hamburg facility last week and made its DXB-LHR maiden voyage today, as EK003/004 which departs Dubai daily at 14:30, touching down in London at 18:20, and returning from London at 20:20, arriving home at 07:20 the next day.
For now, Emirates will use these seats as spot upgrades for its valued customers on a discretionary basis, but if that time slot doesn't suit your schedule don't worry, as Emirates has five additional aircraft with Premium Economy Cabins on order, which will be rolled out over 2021 and 2022, and the new seats will also be installed on Emirates Boeing 777x aircraft, which are due to join the fleet in 2021.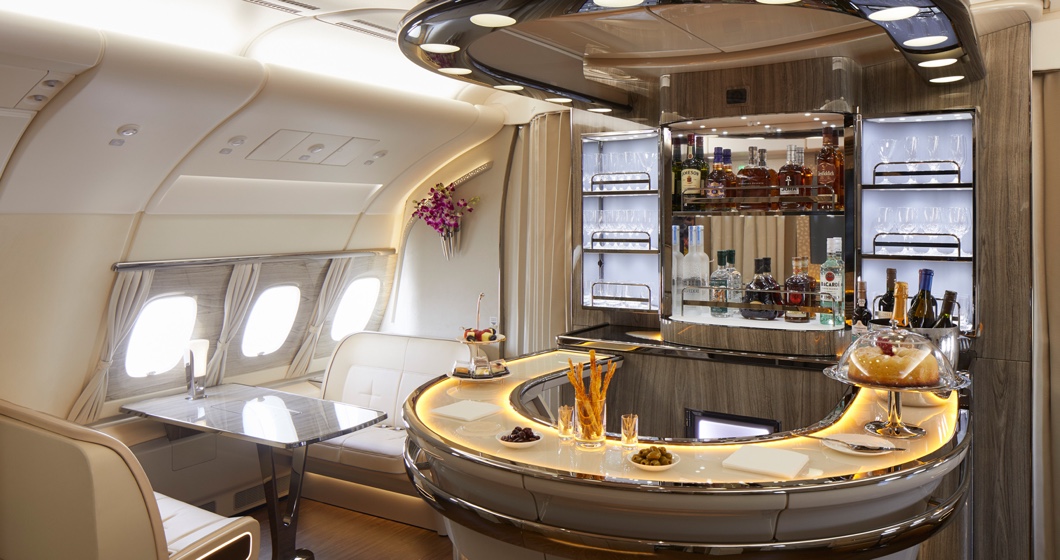 "Our Premium Economy product was carefully developed in keeping with Emirates' brand positioning as a full-service airline of the highest quality," says Tim Clark, President of Emirates Airline. "Our First, Business and Economy experiences reset industry standards when they were introduced, and we are confident that our Premium Economy will also make its mark as a distinct premium offering. Until we have a viable number of seats in our inventory to bring to market, we plan to offer the Emirates Premium Economy experience as a complimentary upgrade to valued customers. We'll also deploy our newest A380 aircraft on various routes so that our customers can experience our latest offering in all classes."
Those traveling as usual with Emirates will also benefit from some rather luxurious A380 upgrades. In Economy, all 338 seats have been replaced with new ergonomically-designed seats, similar to those installed on its latest Boeing 777-300ER game changer aircraft, that come with new leather headrests, flexi side panels, wood grain finish on tray tables and a 13.3" personal screen.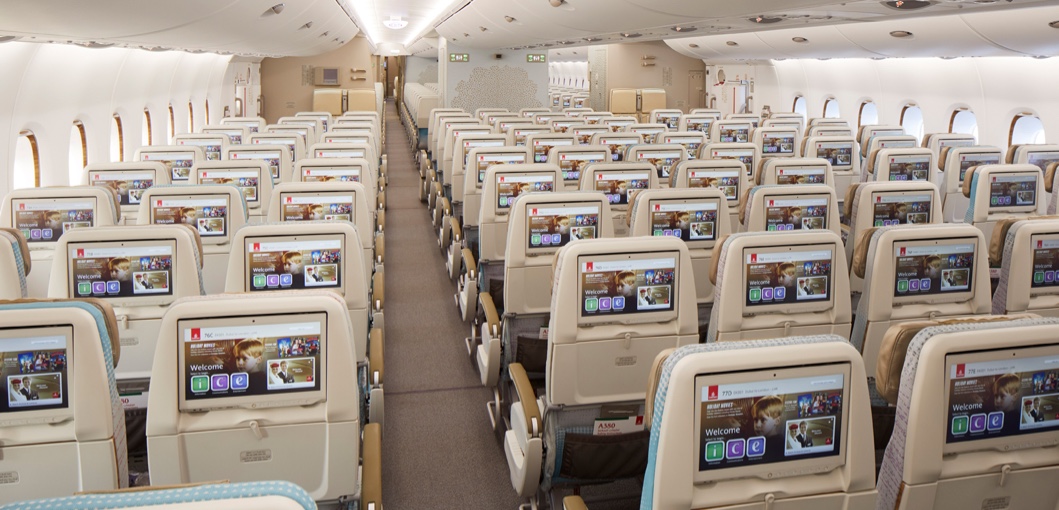 In Business Class, all 76 seats have had a colour-scheme update with champagne-coloured leather covers and wood finishing, inspired by executive jets. And in First Class, the 14 private suites have been enhanced with slightly wider being slightly wider with taller doors, giving guests even more privacy and comfort. Elsewhere, those with a keen eye will notice design touch-ups, including the addition of the Ghaf tree motif throughout, a clean and airy champagne colour scheme and wood panelling with bronze accents.
"The Emirates A380 is already one of the most sought-after travel experiences in the skies, and now we've made it even better," adds Tim. "While others cut back, Emirates is working hard to restore the products and services that we've had to suspend or adjust due to pandemic precautions, and introduce new offerings and enhancements. True to our 'fly better' promise, Emirates continues to invest to offer our customers the best possible experience."