When it comes to the Mouawad family, blood is thicker than water – in fact it's as strong as a diamond. Pascal Mouawad and his brothers are the fourth generation of a luxury goods dynasty that has reached new heights in the past decade, with an enhanced footprint in North America and 
a stellar reputation for style and excellence across the globe. What began as a small watch and jewellery repair shop in Beirut, opened by David Mouawad in 1890, is now a thriving dynasty. But, with a life of excitement and razor sharp business acumen, Pascal tells us he has no signs 
of slowing down…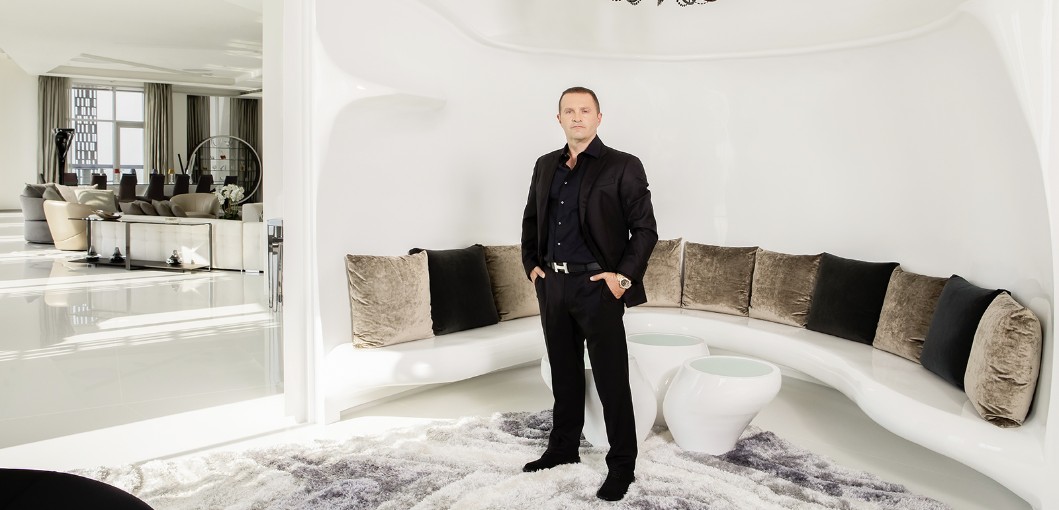 The Dubai penthouse

Pascal Mouawad is not an interior designer by profession, he's just naturally very good at it. With various properties around the globe, he's no stranger to dressing large spaces and he certainly knows how to curate distinct fixtures and fittings to create something special. Picture the scenario... Arriving a little early to meet and photograph one of the world's most successful diamond jewellers, one has time to soak up the Palm Jumeirah views from the top-floor penthouse, sip your tea at the long, hefty and transparent banquet table, and play 'Spot The Designer'.
By the time you've clocked the Zaha Hadid couch, fixed your hair in the Fendi mirror and squeezed the Ligne Roset cushions, your attention has already turned to the exquisite items of art dotted around the pristine, W Hotel-esque 11,000sq-ft (ish) property. The expansive backdrop of white tones is illuminated by the lofty wraparound windows and softened by the plush furnishings that create pockets of cosiness, but it's the collection of diverse artworks that draw the eye as you lean in for a closer look.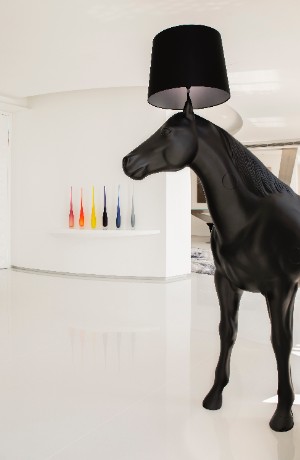 Making an impression

Ascending the express elevator and entering the penthouse, one of the first figures to greet you is the life-size equine statue – a dark-toned sculpture that contrasts the immaculate, white floor. Elsewhere, oversized postmodern pieces adorn the walls – a mixture of abstract commissions and eye-catching Pollock-esque purchases, within which the large canvases were acquired through Pascal's Paris-based art dealer friend from a few lesser-known artists. "I told him what I'm looking for and he helped me collect different pieces and hire different artist," he explains. And then there are the dashes of gold in the form of a gilded Philippe Starck-inspired AK-47 lampshade in the hallway. Leading around to the other side of the apartment, a corridor of mirrors connects the huge staff kitchen to a private cinema suite, adjacent to a range of guestrooms, named after Pascal's favourite global locations, such as Rio de Janeiro, linked to one of his closest friends.
The man himself arrives and immediately plays the role of consummate host. Donning a designer suit and Grande Ellipse Royale – a hefty Mouawad timepiece – Pascal's voice hits a deep, warm register and he speaks in complete, succinct sentences at an unhurried pace. 
His calm confidence, combined with a formidable resumé, should in theory make for an intimidating presence but the gaggle of houseguests – a photography team, his personal staff and yours truly – are warmly welcomed from the offset: "Let me know if there's anything at all you need."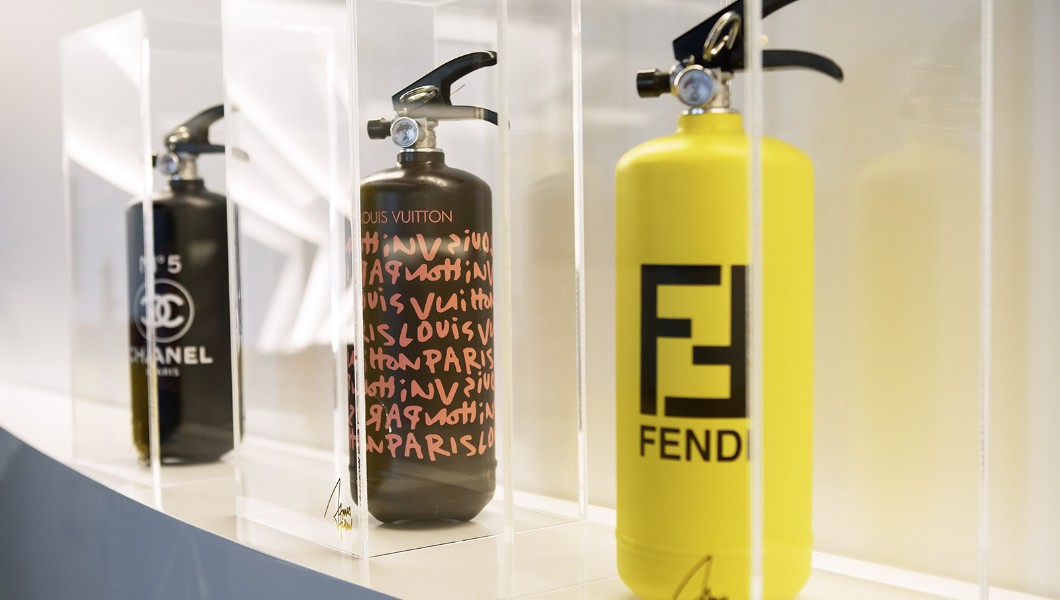 From Lebanon to LA

Another disarming feature of the penthouse experience is the movie memorabilia that Pascal has collected – from the framed James Bond poster in the hall of Roger Moore standing back to back with the iconic Grace Jones for the film poster of 1985's A View to a Kill, to the 1:1 scale Star Wars figurines in his personal movie theatre – including Boba Fett, for any curious sci-fi fans. Not only does he have a love of cinema, but he clearly has a penchant for collectables, including his life-sized toys... Namely the ones parked 
in his various garages around the world.
"Having lived in LA for most of my life, and having worked alongside many Hollywood celebrities, 
I love movies; specifically Hollywood ones, and it's also those classic Star Wars movies I gravitate towards," he says, as he guides us on a complete loop of his lofty digs, apparently styled very distinctly from his California home, which is incidentally where he keeps the bulk of his 'big boys' toys'. His cars, 
to be precise.
"I don't like vintage cars," Pascal quips, while discussing the possibility of a motoring-themed photoshoot. He then mulls through a list of his prized possessions: 
"I like newer cars and recently received a Cullinan Rolls-Royce that I ordered about a year ago. I also have a Dawn and a Ghost from Rolls-Royce. I love Ferrari cars as well and Mercedes. I enjoy driving my G-Wagon Brabus. I ordered the Tesla Roadster that comes out next year and will be the fastest car of its kind.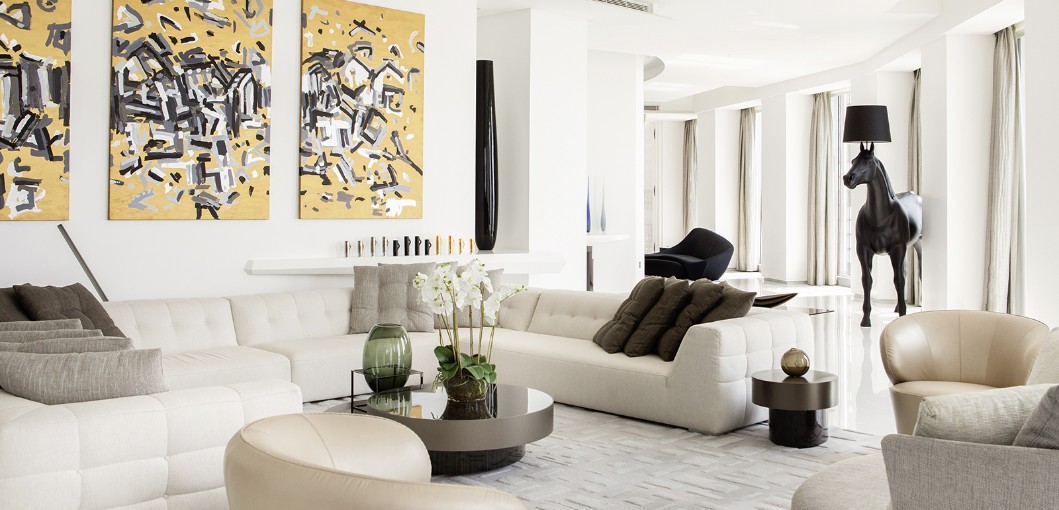 The bulk of Pascal's fleet of cars is stored at his LA home, not far from where he's currently designing and constructing his new property in the exclusive Bird Streets. "My next house will have a spectacular Bugatti-type car enclosed in a glass box facing the Great Room, which will also feature a pool table, full bar and lounge. This house will be great for entertaining." The hillside home is due to be completed by December 2020 and, naturally, the jeweller has been involved each and every step of the way.
Life after dark

If you catch a glimpse of Pascal on the superhighways of Dubai, it's likely to be in the back seat of his Rolls-Royce Ghost: "I don't drive it often," he claims. "I don't drive much in Dubai – not for any reason other than I don't know the roads that well. Being driven gives me a chance to do work in the car. In LA I like to drive because of the climate."
And where is he going of an evening? Often it's to eat. When in Dubai, Pascal claims to frequent the same venues 'as everyone else' in his circle. "I like Coya and often go to Nobu over here [gesturing toward Atlantis]. I enjoy eating at Roberto's, Zuma, Scalini – the Italian restaurant – and also Nusr-Et at the Four Seasons, from time to time. There's basically like five or six restaurants that are very popular in Dubai."
One might imagine the inference to be that Dubai has 
a limited range of dining venues compared to others, but on the contrary, that's not his premise. "You'll be surprised. I think every big city, with the exception of New York, has usually no more than 10 restaurants. In LA, there's a restaurant called Catch, which is really very popular nowadays. There's Mastro's for a steakhouse, and you have Nobu and Matsuhisa, which are great spots to eat Japanese food that I very much like."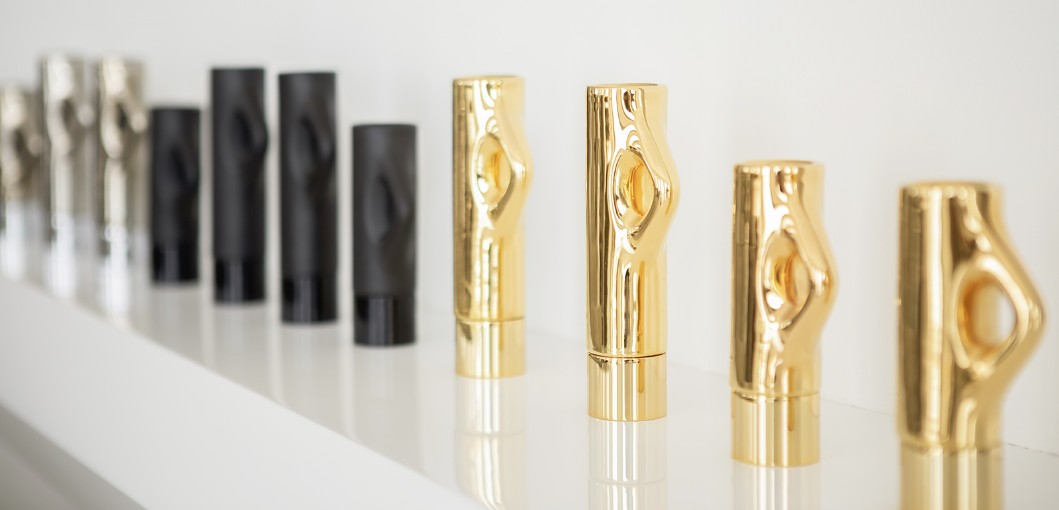 With the world changing so rapidly, it is more important than ever that we continue to broaden our perspective, expand our cultural vocabulary and embrace the miraculous diversity of the world
"I could count on one hand the top restaurants in LA. 
I'm a creature of habit. I always end up going to the same places over and over. Why? Because the food is really good. Also with time, the restaurant management ends up knowing you and give you good service. I typically text the general manager of the establishment and they take my reservation right away and don't make me wait."
Diamonds in the rough

With conversation flitting between business and pleasure, 
it's easy to see how Pascal's life and loves are so intertwined… travel, cars, real estate, business and family life. One of the most interesting dichotomies, however, is how he injects his personal tastes into his own habitat but manages to cultivate universal appeal in his creations.
"The design we create are universal, classical in nature, and not cater to any particular market," Pascal says of his family jewellery business. "Our brand tagline is crafting extraordinary gemstones."
Aspirational for 99.99 per cent of the world, certainly, 
but who does Pascal typically keep in mind? Without hesitation, he clarifies: "Royalty, ultra-high net worth individuals and collectors. Our customers are those looking for unique, one-of-a-kind jewellery, diamonds and coloured gemstones."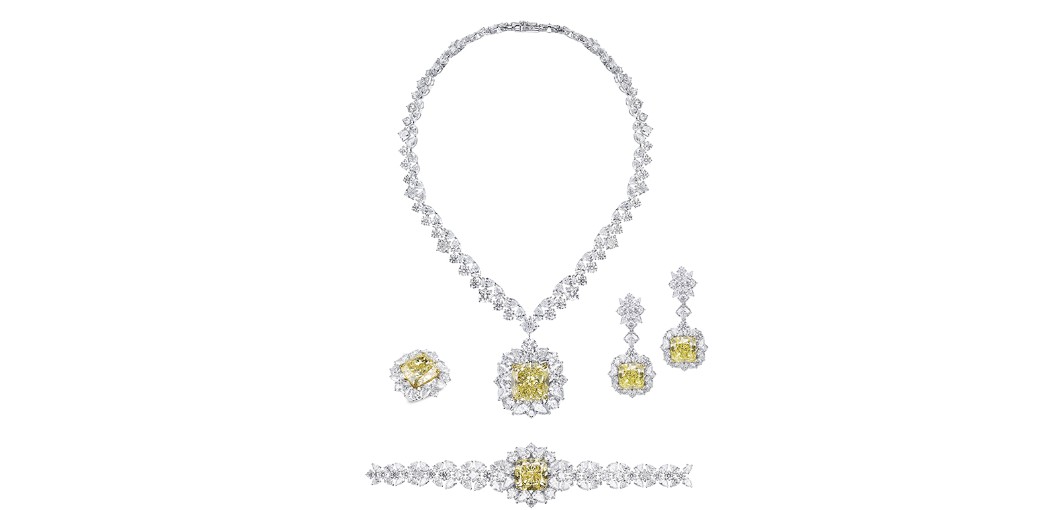 At the centre of this suite is the Mouawad Dragon – a 54.21 carat fancy vivid round brilliant cut diamond, the largest ever graded to date by the Gemological Institute of America.
Breaking records

The Dragon made headlines several months ago when it broke the record as the largest round brilliant vivid yellow diamond in the world, yet breaching the history books is neither 
the main priority nor an incidental occurrence. "We have on several occasions broken world records, and have obtained five Guinness World Records," Pascal says. "We are always stretching to create the best and take things to the next level for our customers."
"I've personally been involved in the Victoria's Secret relationship from the year 2000," he continues, referring to another company milestone and one of the brand's high-profile partnerships. "The Fantasy Bra we submitted in 2003 to the Guinness World Record Organisation and broke the record for the most expensive lingerie in the world. That one was very exciting."
While the Victoria's Secret brand re-strategises for a new generation and takes a hiatus from the diamond-studded brassiere, one might think the Mouawad brand would be assessing its own take on the millennial market segment, which is reportedly less enamoured with luxury goods. 
Yet Pascal shows no concern: "They are still interested and they are still buying [diamonds] for loved ones and getting married. This said, we are focused on a rich older generation clientele – typically baby boomers. The millennial market is not really one we are focused on, even though they are big buyers of our boutique range of jewellery."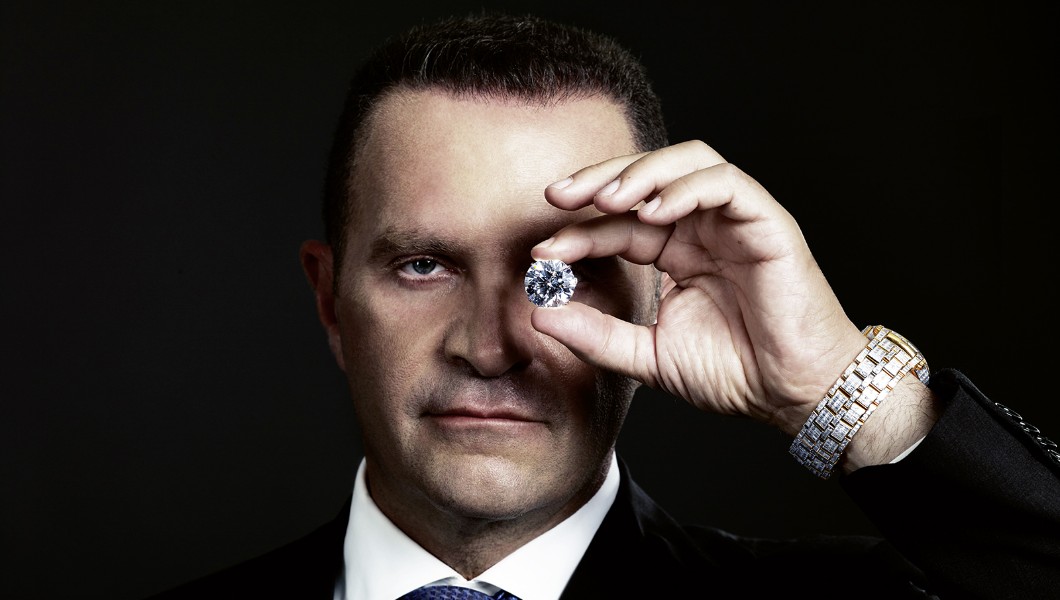 Ready, jet set, go

In the vein of mixing business and pleasure, Pascal is also an inevitable frequent flyer, with a proclivity to seek out new and exclusive destinations. But do his business trips and vacation destinations overlap, or does he keep his travel distinct? "Sometimes if I'm going to a new city I've never been to, 
I'll try to spend a couple of days there to sightsee," he muses.
"It's kind of a shame to go so far and not get a chance to see the place. When it comes to vacationing, it becomes a different story, as I have the freedom to go to any destination. During summers, I enjoying spending time in Mykonos. I went to St. Petersburg in Russia at one point and it was my first time; it was during the summer. I said to myself I can't go and leave right away, so after my business meetings, I stayed, 
and spent two days touring the city, walking around, taking pictures, and getting acquainted with the city's museums."
While many travellers resort to TripAdvisor-esque platforms to guide their stay, Pascal wields an American Express Centurion Card (known to most as the Amex Black), which ensures a global, round-the-clock concierge service that's ideal for impromptu or pre-meditated travels. "I speak to their travel group and ask for their suggestions. I also use its Fine Hotels & Resorts as they work with the best properties."
"Other than that, I used referrals through friends and acquaintances. I was recently in Baku, Azerbaijan, back in April. I asked my friend about the best hotel and was told the Four Seasons. Between researching online, the American Express Centurion Concierge and friends and family, I am able to find the best of the best."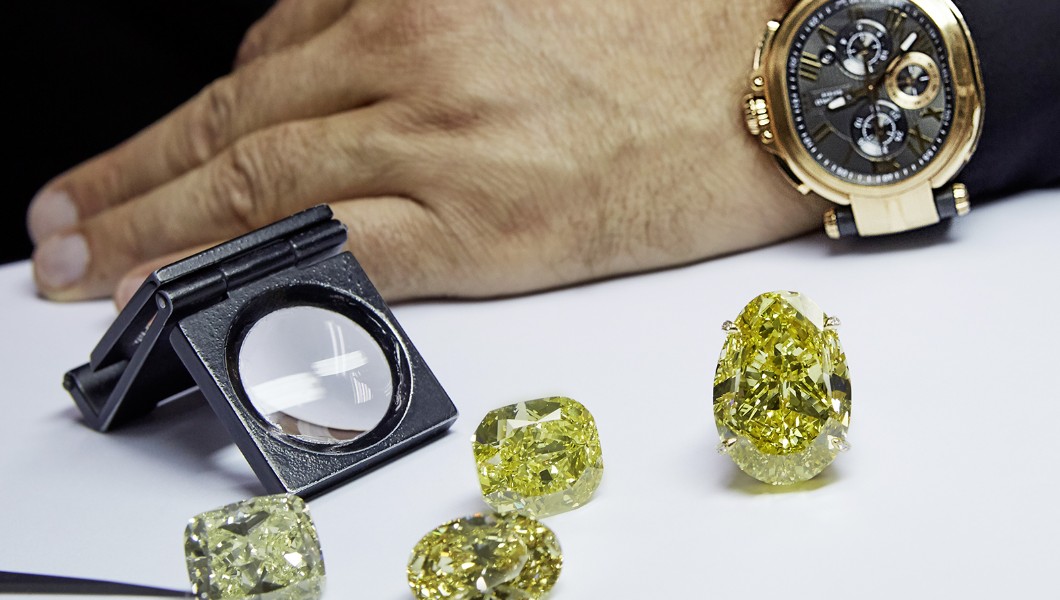 But how has a life of travel correlated with his outlook and philosophies? Pascal claims that his worldly wanderings have helped change and shape him as a person: "I believe in being a citizen of the world. I carry four passports. I'm not sure where I'm from, to be frank. Of course I'm of Lebanese origin, 
but I was raised in Switzerland and I've been in the US for most of my adult life."
"Travelling has exposed me to different cultures and to different people from all over the world, and in turn that has enabled me to understand how to interact with numerous nationalities, understand their cultures, and ultimately how to conduct business on a global basis. For instance, how to shake hands and what to say in Asia... In the US, Americans dive right into business, 
but in other cultures you sit down, you discuss personal matters and massage your way into conducting business affairs..."
Over the course of our four-hour encounter, with various shoot locations throughout Pascal's immaculate home, 
it's what is said outside of the sit-down interview that paints 
a truer picture of the renowned jeweller. His strong family bonds and annual vacations with siblings and parents; 
his cultural inquisitiveness; his non-profit affiliations, 
such as the Young Presidents' Organization, which influences a large portion of his travels; and his overall calm, 
life-embracing demeanour and ability to put the room at ease. It may be Roger Moore framed upon his penthouse wall, but Pascal himself is a Bond-like figure: a man of mystery, suave and clearly capable. He probably doesn't have 
a license to kill, but he certainly has the style, the charm 
and (of course) the cars.