You gifted yourself the moniker 'Demon Chef' and it's not an easy name to forget! Has it helped you forge your way in the culinary world?
Let's put it this way, if you called me the Angel Chef, I'd probably have had to work a lot harder! You give yourself a persona, a name, and you conduct yourself in a certain way to ensure you're not only giving people what they expect but also exceeding expectations. In the culinary world, there's no such thing as 'I expected that' – that's not a good reveal. You want 'Wow! You did something to surprise me'. People need something to talk about or write about. Nobody wants to write about peace, they want to write about war. That's the same with me – people want a little bit of excitement.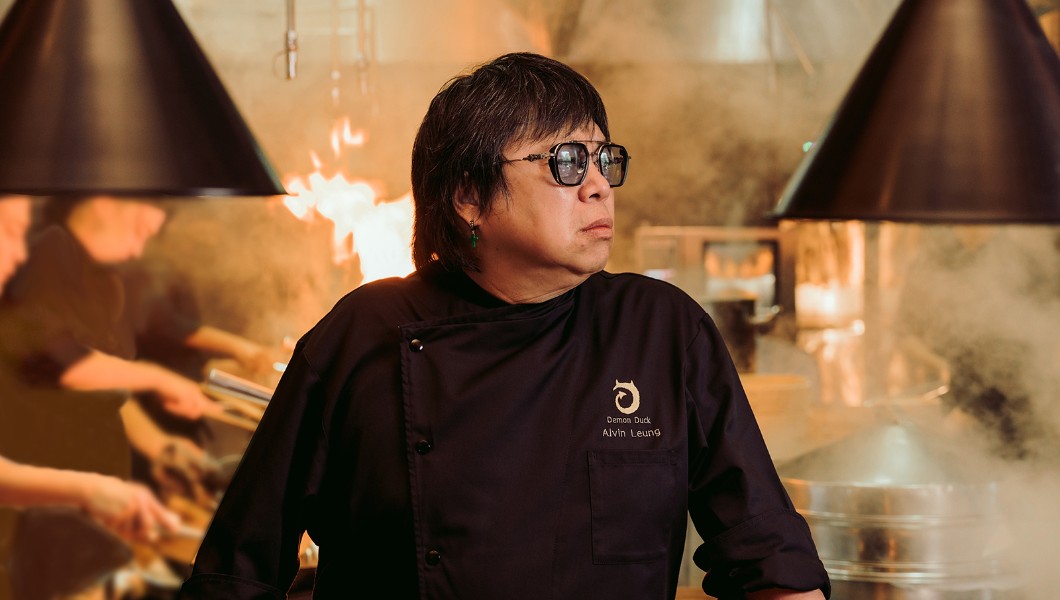 It gives you an air of mystery, which I guess never hurts!
Yes, it's always good to be mysterious, to keep people guessing. You have Batman, James Bond… You have so many different men of mystery! And people like a surprise…
Let's go back a little bit, to the 'beginning'. What were your first memories of food?
My first memories are bad! My mother was a terrible cook! So I had to learn how to cook to eat better and feed myself! I started being interested in cooking before the internet, so I watched a lot of TV – like Graham Kerr, Martin Yan, Julia Child and Jacques Pépin – and looked at a lot of books. Back then, if you didn't how to make something, like sous vide, you had to figure it out for yourself. You had to experiment, think and be creative – not just stick to a recipe. You'd watch, follow, create and experiment and learn the hard way – the positives and negatives – but you'd also learn how to do it better.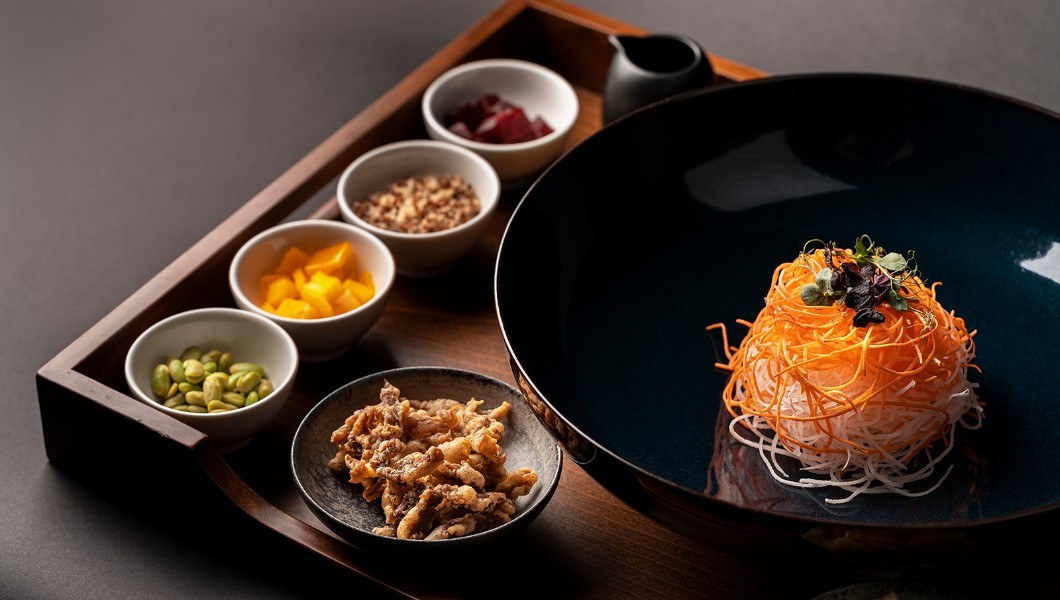 What was the first dish you ever mastered or cooked well enough to think 'I'm a chef now'?
I think frying a piece of foie gras. It was always a challenge. I'm not saying I've mastered it, but I learned how to do it properly. I was probably in my mid-30s by then. I didn't open my first restaurant until I was over 40, which was 20 years ago. Cooking is like running a kitchen – you never have the same day. Same can account for ingredients too, and so I think pan-fried foie gras is always going to challenge me.
Some people may not know this, but actually started your career as an engineer. Are there any similarities between the two vocations?
I think your method of thought and how you solve problems is similar. Engineering teaches you how to solve problems in a particular way, which is probably more logical and that's helped me a great deal.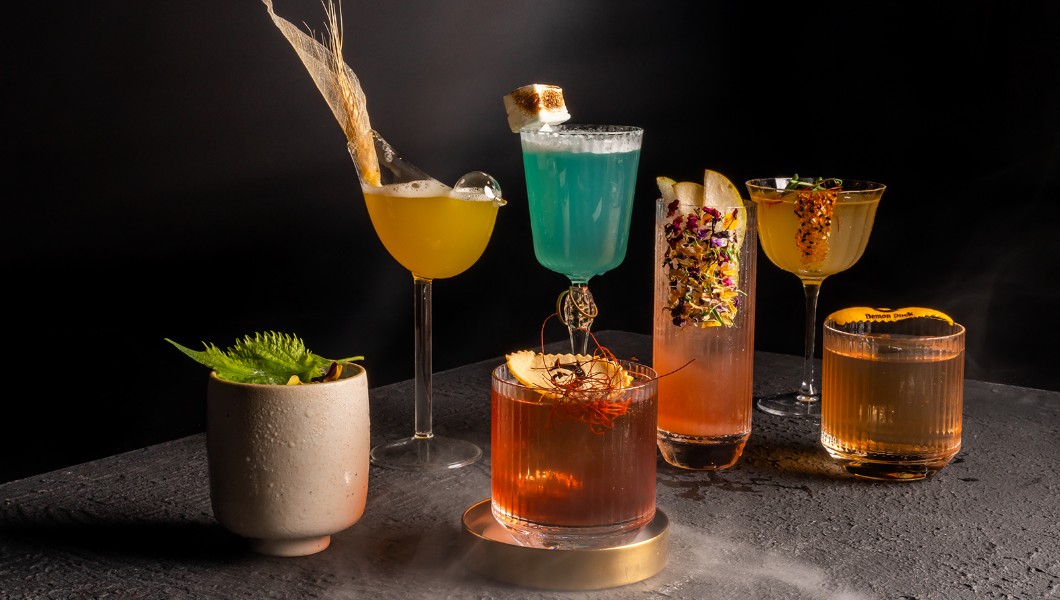 A self-taught chef who opened their first restaurant 20 years ago, but only started cooking for paying guests six years ago and now has two Michelin stars… It's a fascinating story!
Yes, I'm proud of that relatively simple and humble beginning. I've always enjoyed cooking cooking and throwing elaborate dinner parties. Cooking is always a great way to impress people – and you can see from everything I do that I crave attention, I seek attention, I want to be right in the middle of the attraction. The main attraction. And I had an opportunity with my friend, who had a Speakeasy that he was going to get rid of – Bo – which I took over. Then we grew from there. From day one, I can tell you one thing… I either do it, or I don't do it. I'm not going to do it half-heartedly. I'm not that kind of person. I'm a perfectionist. I'm aggressive, but not stupid, egotistic, but maintain a humble image. I'm a whole lot of contrast! I'm a man of contradiction not mystery! But it's got me to where I am today – important enough for someone like you to interview me!
Did you always know what kind of chef you wanted to be?
2003 was the year of El Bulli, and when molecular gastronomy really became a focal point. I went to El Bulli and said "Wow, you can get away with that? You can serve people air and charge them money!" I thought this is better than being a conman. You're selling air, you're selling powder. And I thought, hey, let's do it! But it was always going to be an Asian restaurant, Asian food, creative… Because, number one, I'm Asian. Growing up in a family with Chinese food and as a Chinese being brought up in a foreign country, I have experience eating both Chinese and Western food, so the food I cook would always have to be Asian with a bit of Western influence. But you can tell by the way I look, by the way I dress, my Mickey Mouse watch, I'm not the kind of person to conform – so you can forget about classical cooking. It was obvious what I was going to do and what I wanted to do.
So, let's chat about Demon Duck, your restaurant at Caesar's Palace Dubai, that opened in March this year…
Well, it's called Demon Duck, so it's definitely mine! And duck is something we definitely serve! I wanted to find a particular protein that we could be identified by and specialise in: roast duck, crispy duck, duck lettuce wraps, duck buns, duck soup, duck everything! But I wanted to expand the Asian aspect, not just Cantonese and that's what is probably the most predominant. So we expanded to Northern China, like Sichuan cuisine. Duck is northern, not Cantonese, and I carry more from Northern style. So I've taken Cantonese and Northern cuisine and diversified with the rest of Asia, such as Malaysia, Japan, Korea. I'm just adjusting a little bit of the taste profile, using sweet and sour, bitter, hot and umami. I want to give you a buffet of those tastes.
What's on the menu?
We have Demon Hummus, because I obviously wanted to have something inspired by the local culture. But what I find, is that while everyone says 'let's do something local', often those dishes aren't popular because the guests eat those dishes every day. Here, they eat hummus every day! Nobody orders lamb – why would I go to a Chinese restaurant to eat lamb! I want to give people want they want, but offer something a little more exciting and different. In terms of dishes, the slow-cooked Demon Duck is very popular, and the dim sum, wasabi shrimp toast and sweet n sour Bang Bang chicken. People like to experience a little spice and like stronger flavours. So it's important to create a balance. And of course, use the best ingredients.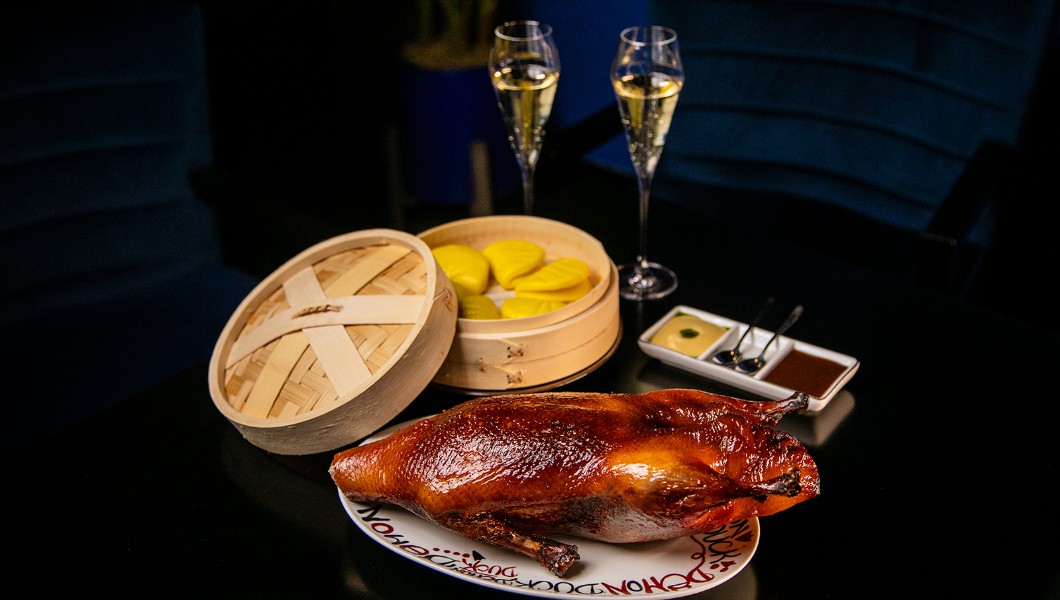 There's so much more to the restaurant experience than food these days. Does that make it challenging?
Yes, now we want to go beyond just good food. We're paying so much money. It's not just a square building with bare walls. Now you've got music, art, decoration, fancy plates, it's all experimental… But we're still trying to sell you the same experience taste-wise – just a different presentation. We're really just repackaging the same thing.
You say that 'Taste is king', which means ingredients are too. Do you source much of your produce locally at the moment?
We try to use as much as we can locally. It's going to be more fresh and probably cheaper. We try to use the combinations – some imported, some local. We have import and export for a reason – same for food. We deal with what is best for the dish. But freshness does make a big difference.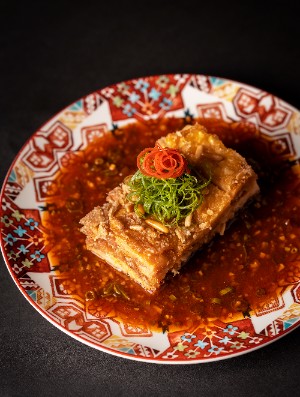 Does that then play into a desire – or demand – to be more sustainable too? Because, sourcing local produce also reduces your carbon footprint, for example…
Well, duck is sustainable. But it depends on what degree of sustainability you want. Everything we use now has to be renewable. We're not going to use exotic ingredients, like whale meat or dolphin that is endangered. We don't serve any of that. That's just logical. However, importing produce is unavoidable, so it's about using products that are require low-carbon footprints to grow and sourcing locally where possible – to a point. It's about creating a balance, being aware, working towards a goal but also being a realist about what people want and how we provide it.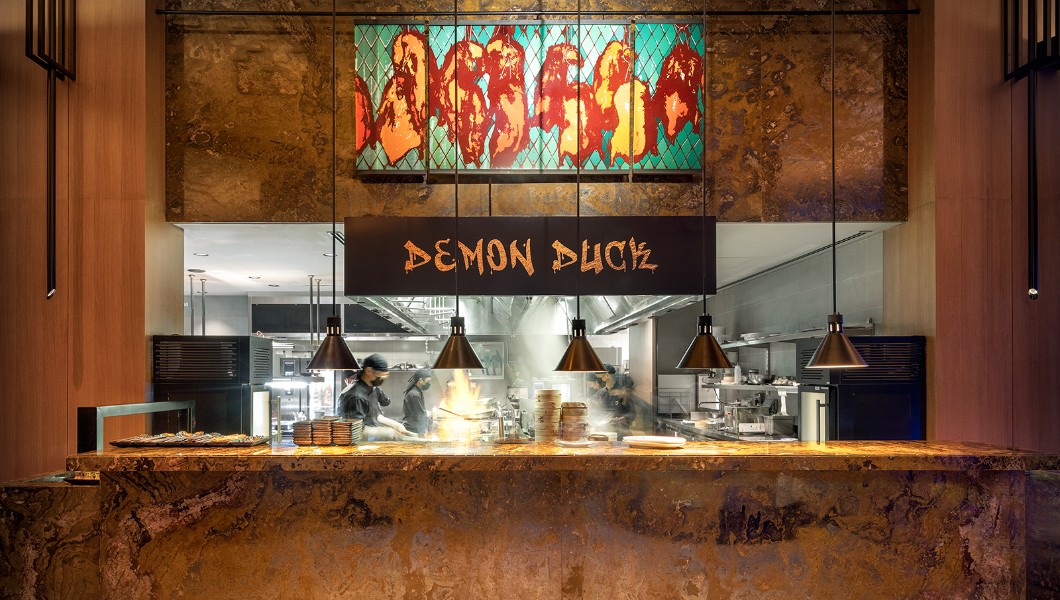 As the owner of several Michelin stars, what are your thoughts on Michelin arriving in Dubai, especially off the back of your Demon Duck debut here in Dubai?
Michelin has always been an asset to any city, because it's going to improve the whole atmosphere because people will be competing for that star. No matter what anyone says, once Michelin comes to town, the game's on! Competition is good because things will not only improve, but it also provides inspiration for chefs. Everyone wants a star, because that star provides recognition for the chef, which is very important. But it's back-breaking work, and it's quite thankless work.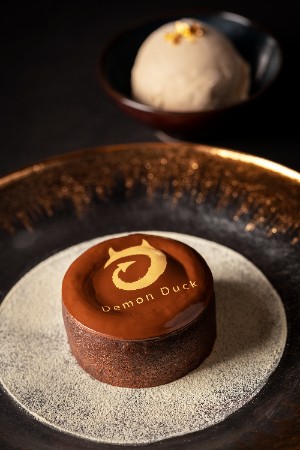 Lastly, is it harder to earn a star or keep a star? It's definitely easier to lose a star?
My friend [Italian chef] Umberto Bombana wisely says: "Once you get three stars, you can only go down." I think it's hard to earn a star, and then you just do you best to keep it. Here you have such a wide choice [of restaurants] and a lot of people are doing 'this' and a lot of people are doing 'that'… I'm wouldn't say I'm bringing anything new to Dubai, I'm just trying to figure out my art, do something a bit different, something good. But one restaurant – or one chef – isn't going to change the scene. I'm not here to change anything, just to add to what's already here. I'm here to be amongst a lot of great restaurants and try to compete with them, so that they get less business and I get more business. I think it's always a competition. See, I'm very truthful!
---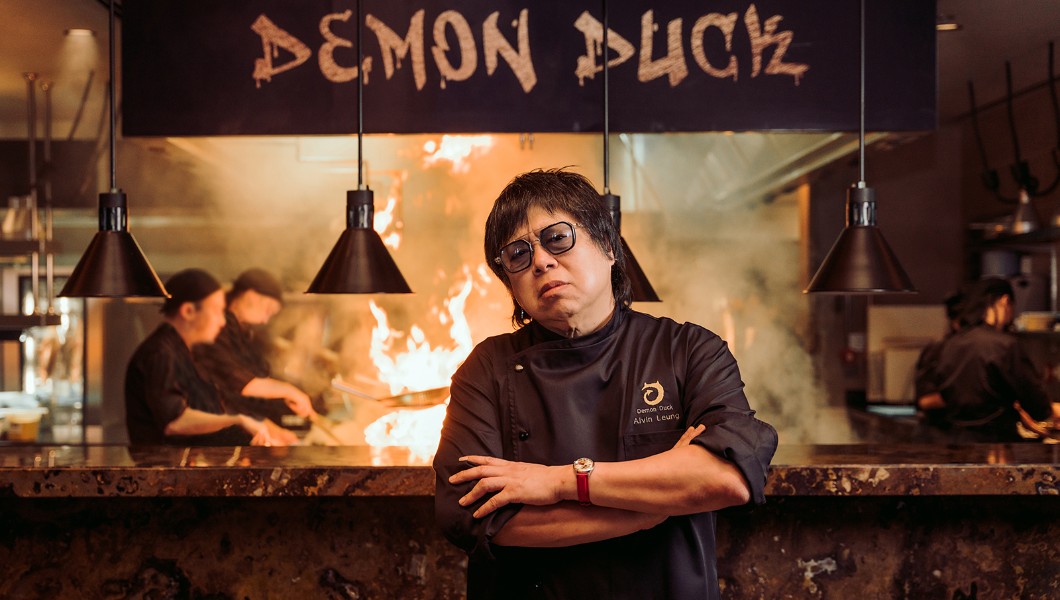 THE GRILLING
Driving force: My ego!
Ingredients you can't live without: Water! You can't even wash dishes without it! There's really nothing you can't live without. Maybe one thing… Salt. People just don't use seasoning enough. Salt to me provides taste.
Favourite restaurant: I will never disclose, as there's only ever a favourite of the month, of the year… But the restaurant I enjoy visiting a lot is somewhere that is comforting and consistent, so when you go there a lot you know what you're getting. Could be a coffee shop, a simple breakfast place.
Preferred dishes to eat: I always love liquids. From coffee, to congee and soup. Simple to eat they provide warmth, comfort and a lot of taste. I like things that require one utensil and some kind of temperature.
Secret to success: You have to know the scene, the demographic… It's not just cooking good food now. There are a lot of things you must combine. Freedom is always what we crave.
Favourite country to visit: I've just been in Cuba, which I've been to many times before, because I'm a cigar lover. I love going to Cuba just to relax. I met a lot of great chefs. Culinary-wise it's very simplistic. But contrary to what everyone thinks we just like simple food. We love something simple, something done by someone else for us.