Talk us through what first drew you into the world of exploration and expeditions...

I think it was mainly born out of our need to make a living. And by 'us', I mean myself and my late wife, Ginny. After I grew up in South Africa and moved back to the UK aged 12, she was our next door neighbour. We finally got married when she was 21 and I was 24, when I was thrown out of the British Army due to a lack of A-level exams, which meant I couldn't go to Sandhurst College to get a regular commission in the army. But I did eight years with the British Army, the Omani Army and the Special Forces, and trained a lot of soldiers in skiing, climbing, 
and canoeing rivers. So, when Ginny and I got married and we needed to make a living, we thought 'why not do what the army called 'adventure training' but as civilians. The answer as to 'why not', is that at the time, the army was paid for by the tax payer, whereas we were soon to learn that sponsorship is not easy and neither is the art of begging for equipment, 
but Ginny and I had a firm rule that we would never pay anybody anything for anything at any time. We had no bank account, no cheque book available... Everything was sponsored, from an ice breaker ship to a support set-up, to one expedition alone that took seven years to organise, where we had 1,900 sponsors, for every single thing from maps to drawing pins... Over 30 years we did 29 expeditions, gradually getting more ambitious, with sponsorship getting less difficult to get.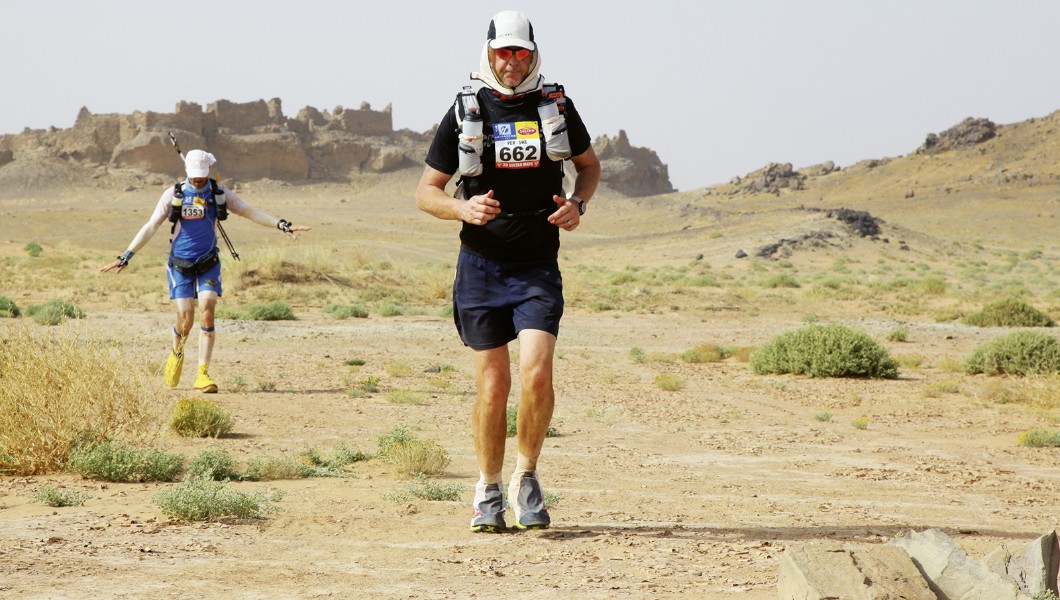 Both your grandfather and father fought in various wars – did you use them as motivation?

Yes, I would say a mixture of knowing about my dad and grandad and what they went through; my father was killed during the war in Italy, and my grandad was friends with the 'young' Winston Churchill, as they fought together in the Boer War and the Zulu War in the Sudan. And I suppose I've been inspired by looking at polar records too that we wanted to break, where predecessors hadn't broken them. For instance, [Ernest] Shackleton had tried to cross the Antarctic continent and failed, and only just survived, with three of his team dying whilst trying to drop off food for him. And while things have progressed since Shackleton's time, when we did manage 
to complete the first crossing of Antarctica from one side to another as a single team in 1979, things were still like in 
his days. There were no polar-orbiting satellites, so no 
SatNav, no sat phones, no iPhone or GPS... You still had to navigate for direction by looking at one watch on Greenwich time, and your other watch on local time, and then you'd look at the sun and work out which direction to head in, over the 2,000 miles of nothing but whiteness. By 1990, when we did 
on foot the first unsupported crossing of the continent, 
that was when there were satellites, and having those things, like GPS, made it much, much simpler.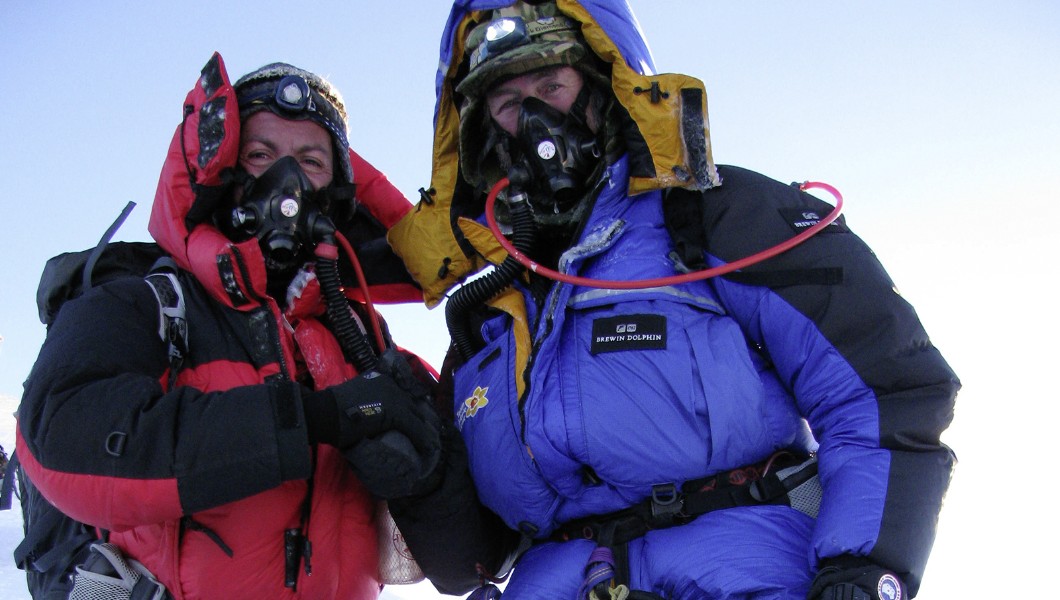 The evolution of technology must have had quite a game-changing impact on your expeditions?

Well, yes. The ones I know the most about are communications and navigation, and they certainly make things infinitely easier. When we were trying to break world records in the North and South Pole regions and the Northwest Passage in 1981, 
we realised the only time to get through is in the summer when the ice breaks up, but there is also fog, so normal navigation by the sun wouldn't be dependable, and navigation by magnetic compass there is virtually impossible too. So went to British Aerospace three years before we went and asked if they could invent something, whereby you could work out through fog, refraction and reflection where the sun is at any given moment. One of their apprentices invented a hand-held device where you looked through a lens and the needle head moves in an upward direction as you get nearer to where the sun should be.
So went to British Aerospace three years before we went and asked if they could invent something, whereby you could work out through fog, refraction and reflection where the sun is at any given moment. One of their apprentices invented a hand-held device where you looked through a lens and the needle head moves in an upward direction as you get nearer to where the sun should be.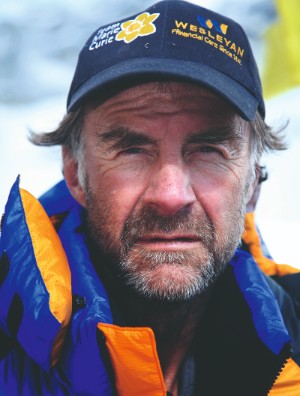 What other 'life-saving' pieces of equipment do you rely on?

Well, I would say anything that took the place of navigation and communication, instead of having to rely on a heavy radio on high frequency. At the end of a very tiring day, towing 490lbs – which is 180lbs greater than any previous man-haul – 
in Antarctica, we were very knackered. You also get prone to cold very quickly, so you want to get in your tent and have a hot drink as fast as possible, not go outside and fix up an antennae so that you can speak to a base radio operator somewhere 2,000 miles away, then sit with a nautical almanac working out the height of the sun from your sextant or theodolite observation (for which the tripod weighed 32lbs, and we didn't even have toothbrushes to save on weight). GPS, Sat Nav, a Sat phone all allow you to go straight into your tent, get the fire going, 
the cooker on, and you can just press buttons and it tells you where you are. It's much simpler and much healthier for danger of hypoxia and so on.
Which of your expeditions has been the most meaningful?

I think doing the first ever vertical journey around earth without flying, which took seven years to prepare and three years to do, from when we left and got back to Greenwich, 
so 10 years in all to complete the first journey vertically around earth. The first person to reach the North Pole was an American in 1910, and the first person to reach the South Pole 
was a Norwegian in 1911, and I was part of the British Trans Globe expedition in 1979-1982 to go round both Poles without flying one metre and crossing both ice caps, which was special.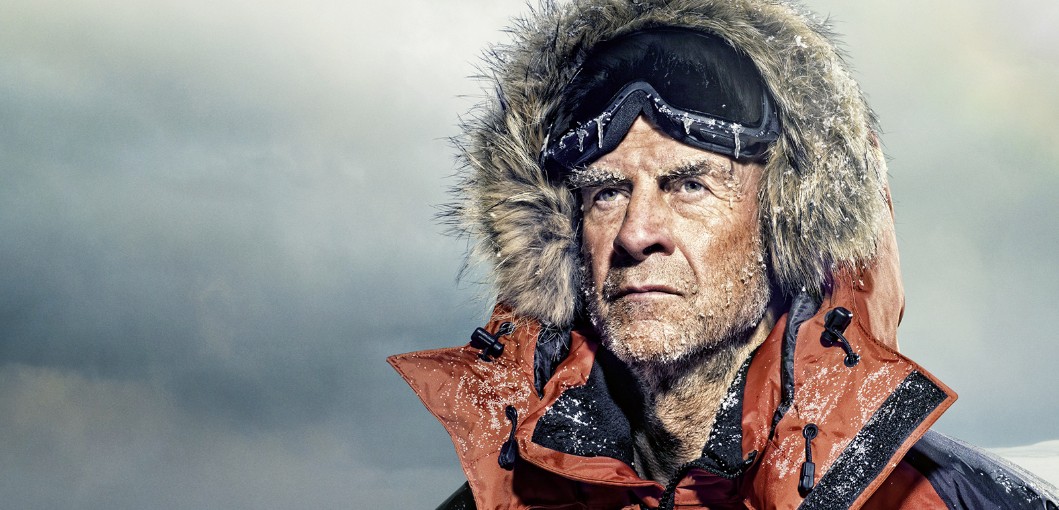 When have you been most pushed to your extremes?

I would say the hardest physically and mentally would have been in 1991, when with Professor Michael Stroud, the then-director of the Army's Personnel Research Establishment, 
we managed to do the first complete crossing of the continent – actually, a bit further than that, because we had to go from the place not where Shackleton's ship sunk, but where he would have set out from. It took us 22 days before we even got to the edge of the Antarctic continent and we were pretty much dead by the end. We were towing these very, very heavy weights, just under 500lbs each, using up to 11,000 calories a day each, but only able to carry to 5,000 calories a day. I started out at 15.5 stone and by half-way point at the Pole, I was under nine stone, despite eating 5,000 calories every day. Dr Stroud was studying the effects on starvation on the human body under stress, and our rations were packed with fat, with about 65 per cent for 100 days, which is probably why I had a heart attack not long after. Your body doesn't like it, that's for sure, and it's probably something that will catch up with you in your old age.
I've never been particularly attracted to the unpleasantness of breaking records, but the reason they haven't been broken by anyone else is because they are unpleasant
Are you on course to complete the Global Reach Challenge?

No, definitely not on course. Ed Hillary, the first guy up Everest, within six years of doing so couldn't go above a much, much lower altitude. The human body, as it gets older, doesn't like altitude. The last record that I got that closed that particular challenge was to become the first human to cross Antarctica, the Arctic and climb Everest, which, at the moment hasn't be broken, but probably will be soon – they all are!
What are some of the unpleasant elements of doing what you do?

Well, I've never been particularly attracted to the unpleasantness of breaking records, but you've got to face up to the fact that the reason they haven't been broken by anyone else is because they are unpleasant. The heat, however, isn't something 
I usually talk about, but whilst I was in the army, Ginny and were in Dhofar, looking for a lost city in the Rub Al Khali desert. 
It was very, very hot but the excitement of thinking we were just about to find the lost city kept us from complaining bitterly. And when we did eventually find the city, in Oman, it was worth the many years and expeditions we'd done over 26 years looking for it.
Do you have a driving force?

Apart from the mundane fact that I need to make a living for my family, and I don't have A-levels or experience of a job, I have to keep writing books about what I've done, and keep helping charities raise money – we have a target of over GBP 20 million. We also have three members of our own expedition team who I've been doing expeditions with for over 40 years, who are looking at locations, such as the Russian area of the Arctic, the Northwest Passage and British Columbia, for possibilities of various projects of the types we've always done.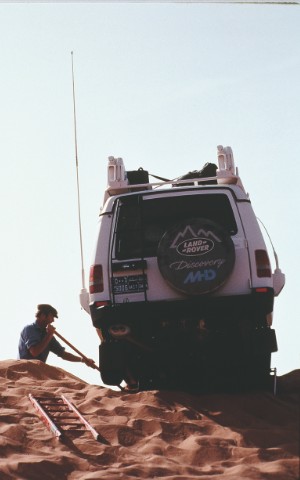 You've travelled to corners of this earth few will ever see. does it make you even more protective of the planet?

I'm now living in the UK, which is luckily not in the direct line of the dreadful things that are going to happen if we can't get our act together. But in Antarctica, I knew that the ice was getting less, but because there was still nearly a mile of ice sitting on a 10,000 foot-high mountain, you couldn't really see the shrinkage. But in the Arctic in the 1970s, I was designing sledges that needed to be water-proof in case we hit the occasional canal on the way to the Pole, but by the 1990s, those same sledges were being designed as canoes, because there's now so much water. Today, if you're living in parts of Africa where you and your family don't have enough water, or you're somewhere where there's too much water, floods, forest fires, and everything's upset weather-wise, everything is beginning to eat into the lives of families who are first in the firing line. 
It's terrifying and I wish more people at the top would get terrified. But you can understand financially that they're going to lose vast amounts of income if they're going to do the right things against climate change. You've got people like Greta Thunberg who are trying to get people who can make the difference to actually do so, but they're only losing money...
So what can we do to help?

We should be doing whatever we possibly think we can do... People need to really get out there, like Greta, a 16-year-old who has really lead people in the most effective way. We need lots and lots of different people of all ages in different parts of the world to help, but in particular people at the top, like Trump.
When have you seen nature at its best?

The most beautiful and most wonderful is probably Dhofar. Certainly when we were there in 1968 it was untouched nature – wolves, hyenas, scorpions and birds of every type. Just true unspoiled Attenborough country.
What can't you live without on your trips?

I'm talking about the latter days of my expeditions, but on the hot ones I'd always take Anthisan tubes, so that when you're bitten by ticks, mosquitoes or stung by an Australian Poison Nettle – which can still be hurting you two years from when you got stung – Anthisan cream makes the itch go away almost immediately. In the cold, now that I've suffered from frostbite and have half fingers and so on, I always take six-hour hand-warmers.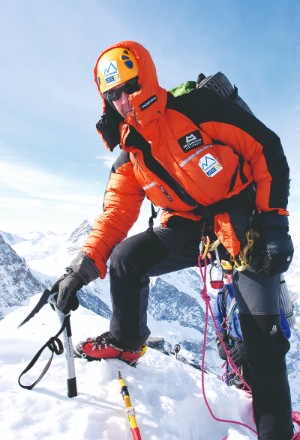 Do you take a keepsake or charm with you?

Yes, we have a little thing that I always take, that doesn't weigh anything at all, that says: 'With God, everything is possible.' 
It's something my late mum gave me.
What's the weirdest thing you've eaten?

In Northern Oman, when Sultan Saeed bin Taimur and the Muscat regiment asked me to take a patrol into the Wadi Ta'iyeen and go to every village to count the number of goats and palm trees, the locals would always put out a feast, that included, if you were very lucky, sheep's eyes. Well, you had to grin and bear it and pretend to enjoy it so as not to appear rude.
Holiday-wise, where to next?

I've never been to India, other than on the way to Everest. 
So I'd like to go with the family to see all over the country.
Lastly, as you're about to celebrate your 76th birthday, do you have any plans to hang up your climbing boots?

Well, I wouldn't want to retire, but I do accept that old age has that effect.
---
Sir Ranulph Fiennes will be attending the Emirates Airline Festival of Literature on February 7.

www.emirateslitfest.com